LABEL PROFILE
How Raekwon's "Purple Tape" Spawned a Label of Soul, Hip-Hop, & Expansive Noise Rock
By Phillip Mlynar · June 04, 2018
Nineties hip-hop fans often call Raekwon's Only Built 4 Cuban Linx… "the purple tape," in reference to the limited purple-colored cassette copies of the album that were released in 1995. The phrase has gone on to signify any item of unimpeachable quality; Pusha T recently boasted that his latest album Daytona, "is my purple tape." That idea of striving for perfection also inspired the name of the Purple Tape Pedigree music blog, which has successfully morphed into the PTP record label.
Founded by Geng, a born-and-raised New Yorker, PTP has expanded beyond its rap roots to release albums across a diverse range of experimental genres, all of them united by virtue of being "dark and heavy." It's a broad description that Geng admits can apply to a lot of styles, but he adds, "There's always a cathartic effect and a healing factor at the end of listening."
It's a formula that allows the politicized travelogue of Saint Abdullah's Stars Have Eyes—which was partly created from field recordings made in Tehran and intended as commentary on chemical weapons attacks—to sit next to the haunting, crystalline soul of YATTA. On any other label, the expansive noise rock atmospherics of Virginia's Among The Rocks And Roots might jar with N-Prolenta's fractured electronic beats and observations on the surveillance age. But in the PTP vault, the releases seem like a natural evolution.
Beyond PTP, Geng also records side solo projects under the KVU (King Vision Ultra) moniker. The latest is Pain Of Mind, which taps into its creator's hip-hop roots: He had a stint in the oversized underground collective the Atoms Family in the '90s and later produced "Wouldn't You Like To Be A Gangsta Too?" for Dipset's Hell Rell. Pain Of Mind was originally conceived as a beat tape to send to a friend who went to jail for addiction problems. "When I used to make hip-hop beats on the MPC, I'd have two-bar loops going for 15 minutes and I'd hear all these different elements in the beat," Geng says. "So I wanted to create something very loop-based that he could zone out to."
But after Geng ran into problems delivering the music to his incarcerated friend, he expanded Pain Of Mind to become a broader audio documentary about the mental effects of solitary confinement. Key to the change was the introduction of sampled dialogue from documentaries detailing experiences inside Rikers Island and upstate New York prisons, which separate the moody, hypnotic instrumental beats.
Crucially, the vocal samples were recorded to tape, processed through an SP-404 sampler, and then layered back onto the track. This separation from their original source gives the words with a ghostly effect, turning Pain Of Mind into a stark but meditative call-and-response therapy session that prompts the listener to take stock of their own personal demons, whatever they may be. "It's about revisiting memories," says Geng. "Whether you know it or not, your mind can be your worst enemy—or your biggest supporter if you train it as such."
Pain Of Mind's concept and sonic structure stay true to the PTP credo of presenting artists as "purveyors of weaponized media and information." We asked Geng to share his thoughts on six pivotal PTP releases.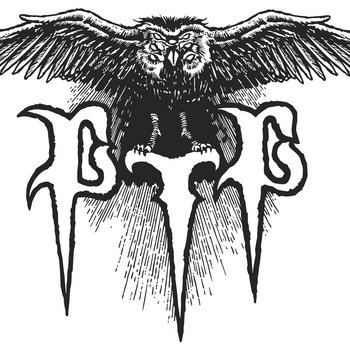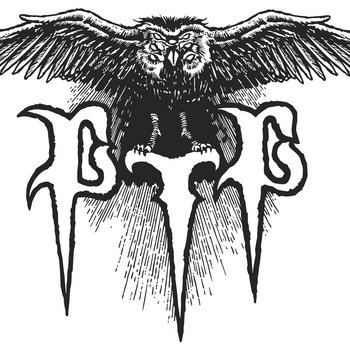 Merch for this release:
Vinyl LP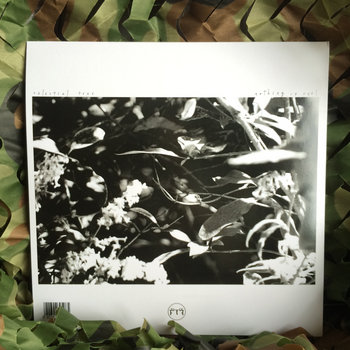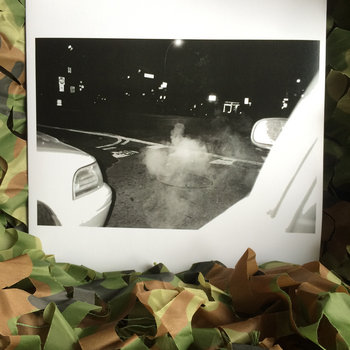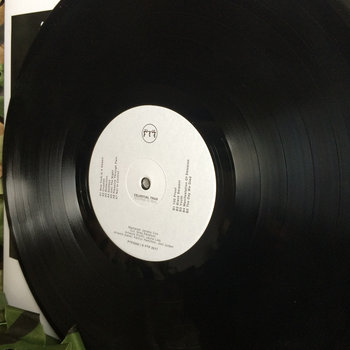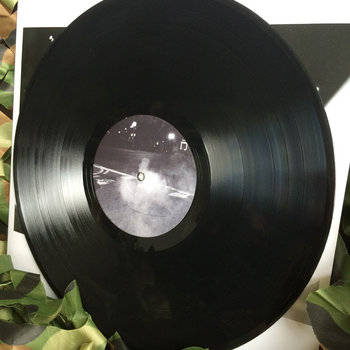 "I met Joni [Judén] via the promo for his first Rinse Recordings release a few years ago. He'd just moved to New York, we connected, he was working on some new material and that became the first release, Ride Or Die. He always had this crazy mentality towards making music—every release sounds very different in terms of the approach, but it still has his language very clear on it. It's not like he's trying to do this ambient thing and then stop; it's not like he's trying to do this trap thing and then stop. He maintains his stamp on everything, which is insane sound design and beautiful arrangements. When it came to the second EP, From The Womb, it was like he was on to something else, because this isn't a traditional, rhythmic related electronic release—he's twisting things up.
When he sent me the demos that were to become the album [Nothing Is Real], we worked on that for months. When I get an album, nine times out of 10, I'll work on it with the individual. I'm lucky to have artists who trust me with directorial feedback, like how it's sequenced. It was a very rhythmic, beat-oriented thing at first. But every time it came back, it was like a huge step into this abyss that soon became like this David Lynch-lensed version of DJ Shadow and Massive Attack and My Bloody Valentine all mixed together."
Merch for this release:
Cassette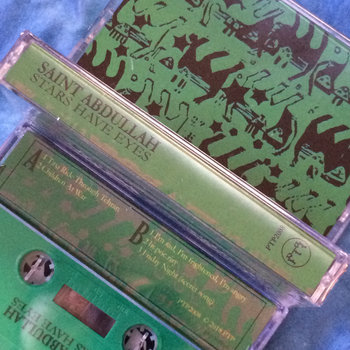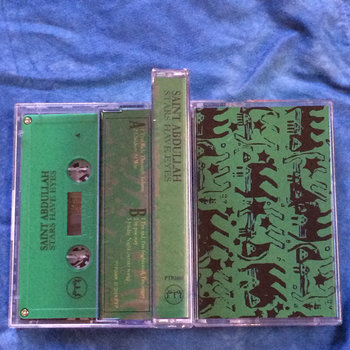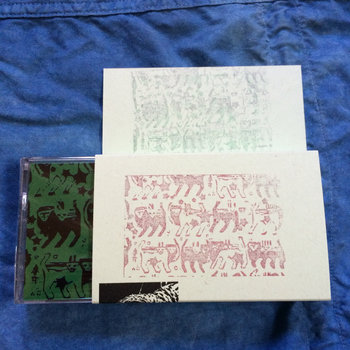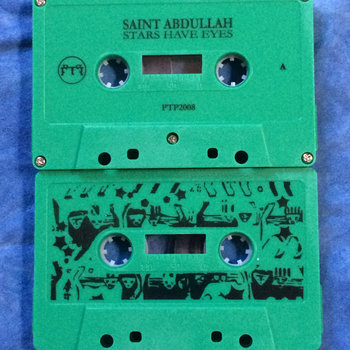 "Those two brothers, Mohammad and Mehdi, are onto something else. Stars Have Eyes is transportive—a lot of it is literally field recordings from their mother in Tehran being sent to them and them manipulating it live in Serato. You're taking a live voice that was recorded and digitized, and playing it live and manipulating it live so you're adding a different life to it. It becomes like an instrument or a weapon or a tool for you to use. It's heavy as fuck, it's dense, and there's a beautiful arc to it where it gets to the middle track 'I'm Sad, I'm Frightened, I'm Angry.' With the voice dialogue on it, it plays with similar ideas and techniques to the KVU stuff—we actually kinda met in that terrain, randomly. They heard Pain Of Mind and were like, 'Yo, we're doing some similar things here.'
This project is some weaponized language right there. I'm not saying that to draw comparisons like it's terroristic, nah, this is what I mean by calling PTP purveyors of 'weaponized media and information': It's all types of sounds, but we can weaponize for positive effects. This album is a very salient stab against a certain type of sinister dialogue that exists very much around these parts in the West. I think it's one of the most relevant records we've released, and something that will live way beyond Internet listening time spans."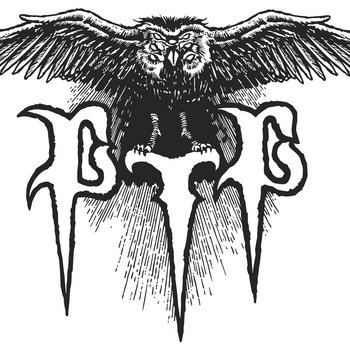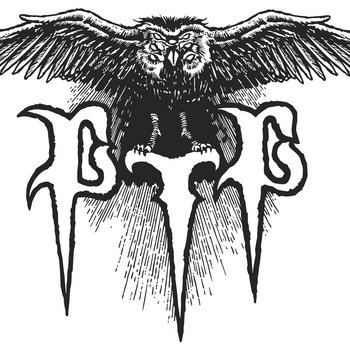 Merch for this release:
Cassette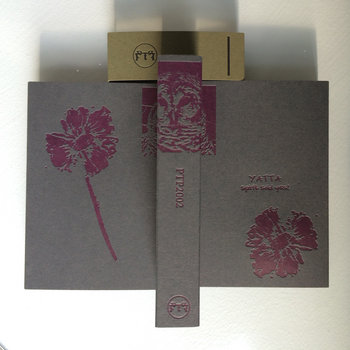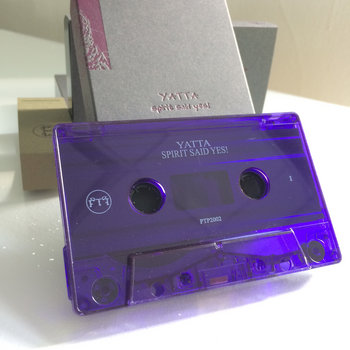 "So, PTP used to be called Purple Tape Pedigree—an obvious reference if you have any sort of history in hip-hop—and one day I hit Yatta up via a friend. I looked on Yatta's Facebook header image as I'm typing and I'm like, 'Yo, it's just purple tapes—a pile of Raekwon purple tapes!' It turns out Yatta wanted to do a physical release, and wanted a purple tape. Done! Come on, right?
Vocally, Yatta is ridiculous, just the way that the music relies on the voice as an instrument through a pedal and through digitization and layering. I love that. That's why Yatta refers to themselves as a digi-poet because it's expressed through that filter or some type of electronics. But there's so much emotion, too. From the moment I saw Yatta play at Knockdown Center, and every time since, I damn near shed a tear. It's very spiritual music. It's not like any sort of belief system vibe—you just feel something, and every time it's different, but what remains the same is the catharsis and you being moved."
Among The Rocks And Roots
Raga
Merch for this release:
2 x Vinyl LP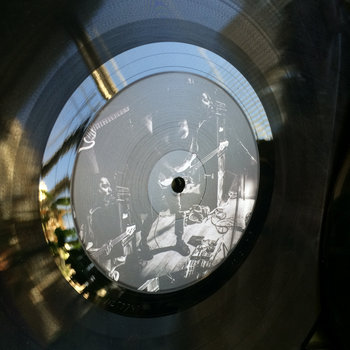 "I had this trance-y noise rock record sitting on the factory floor for a year, so to speak. I didn't want it to get overlooked because of how people viewed the dialogue of the label. I met Abdul [Hakim-Bilal] at a doom metal show at Union Pool [in Brooklyn] through a very good mutual friend of ours, and immediately, I knew he had a golden soul, and was a genuine individual. He played me this project he'd made with Samuel Goff and I was like, 'Hold on, just the two of you made this?' It's crazy how it works out; time dissipates until you're just in their world.
It's a record that makes sense in the scope of PTP being heavy and not so happy, but ultimately being healing music—it's facing the ugliness and not turning a cheek to it. Raga is arguably my favorite project I've ever put out."
Merch for this release:
Vinyl LP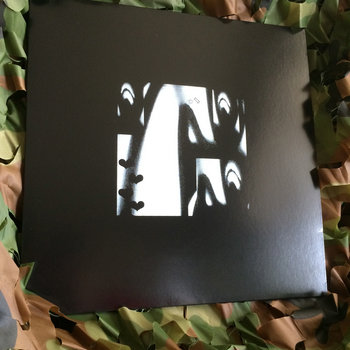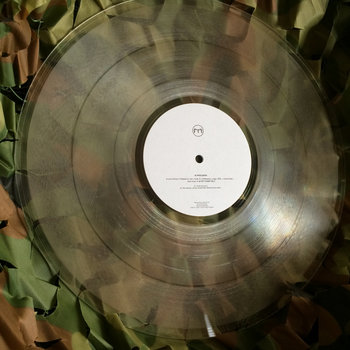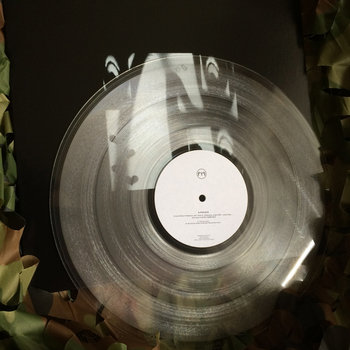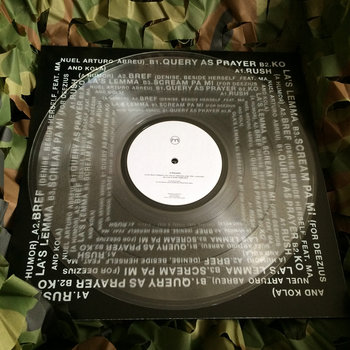 "N-Prolenta's album is a trip. Brandon [Covington Sam-Sumana] just came to me, and it was almost done. It was a project I didn't have much input on. There was a whole concept built around it too, regarding an installation piece and a crowdsourced funding project and whatnot. There's a lot more than just an EP and a see-through record—that was just one facet of this greater narrative they built.
The theme that carries through is heaviness. What's the PTP sound? Dark and heavy. But there also has to be a healing factor when you get to the end of an album. You can sit down and stare at the floor while listening to this, and it might feel good, it might feel like you got a little weight off your chest by the end of it, or it might make you question something that's been heavy on your mind.
This project completely embodies that mentality of 'I'm gonna do what the fuck I want.' It hits a lot of angles, but it's ultimately stunning. The last track, 'SCREAM PA MI,' has R&B vocals kinda twisted around it—which is an ill, risky move. That's when you realize you're in the wild west."
Merch for this release:
Cassette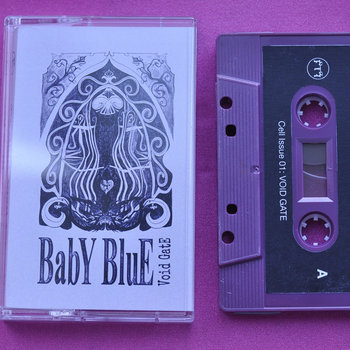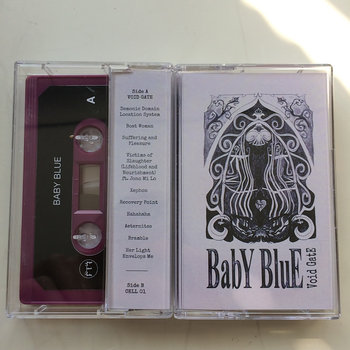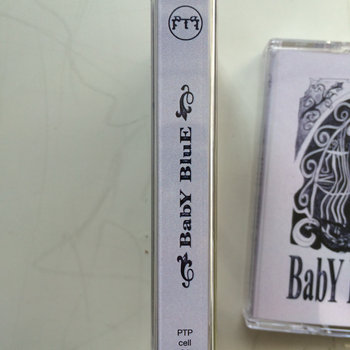 "With CELL I was like, 'How can I make a zine that gives you information, but also has an audio element? Audio zine! Put it on tape.' So the CELL project was the first time PTP solely hit a different physical format. Tapes mean a lot to me. This was around the time I realized cassettes were very accepted inside the walls, inside a lot of facilities, and were interesting ways to pass on information that was also accessible. If you do vinyl, that means you need a turntable, and most of them are gonna cost more than $20-40—even if you go to Urban Outfitters and get that cute USB shit—and you have to get a stylus and it has to be maintained properly and wax costs a lot to make and a lot to sell because of that. So I was like, 'Let me swap back to the basics with a more accessible medium.'
On those cassettes, I wanted to showcase a newer artist on the A-side—like have them be the quote-unquote cover—and on the B-side you have this audio collage because that's always been me; I've been a YouTube tab hawk with, like, 50 tabs open constantly! I have lists and lists of this shit and I was like, 'Let's put this shit to work.' It was cycling around a lot of information I felt was pertinent to the social climate, and things that people may not have seen. I wanted to frame it in an interesting way, like using super genius phrases to get these points across. So you'll get a Toni Morrison quote, and then you'll get a Killer Mike quote, and then you'll have folks talking about surveillance.
At the time, I was also getting hard on my health game, so I was like 'Let's include a smoothie recipe at the end'—like, you know how there's a funny page at the end of The New Yorker? So you can get that as a PDF when you buy it. It was a cool series."