LABEL PROFILE
Chicago's Futurehood Elevates Queer and Trans Artists of Color
By Max Freedman · November 21, 2018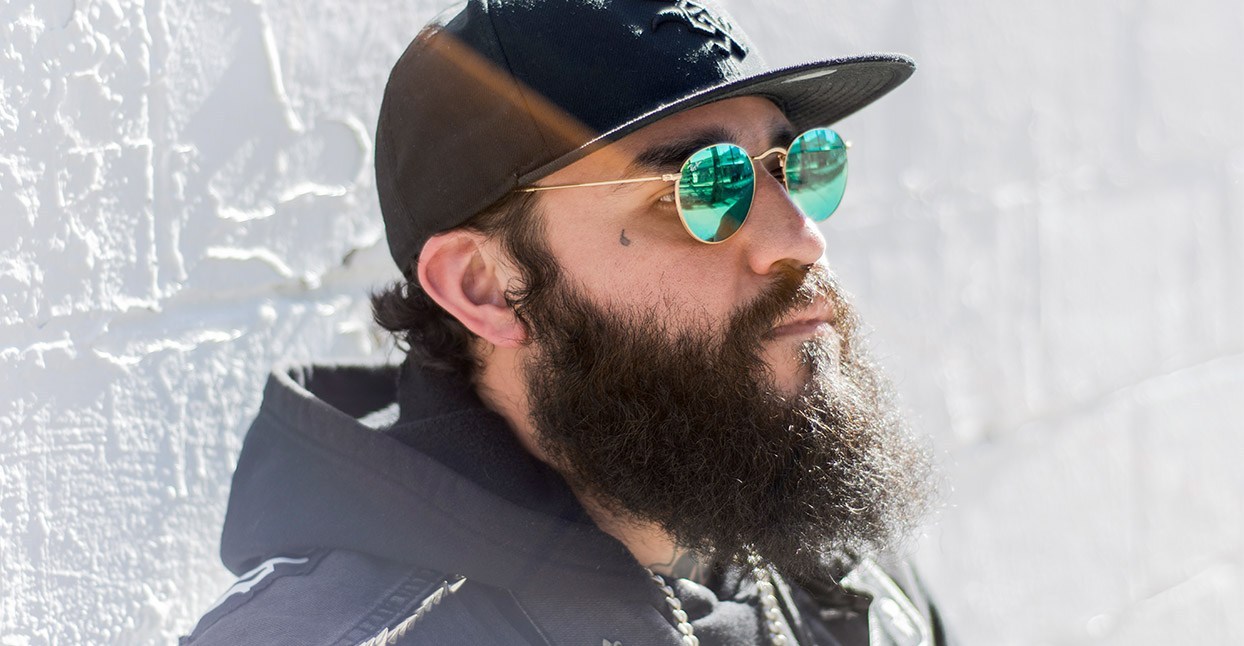 Futurehood releases music, primarily hip-hop, by queer and trans people of color, but its founders see it as more than a label. The operation that the QTPOC artists Mister Wallace and aCeboombaP started in their native Chicago in February 2016, with the release of the former's vicious, unabashedly queer FAGGOT EP, is instead a platform: one for "music and video production to products and beyond," as Wallace puts it. They further describe it as "my heart and soul… the vessel that houses my biological and chosen families. It is my arc."
Before Futurehood consumed Wallace's existence, it existed as a seed in their brain, one that sprouted into a thriving plant as they were preparing FAGGOT. They and aCe sourced inspiration for Futurehood from Shayne Oliver's banjee-inspired fashion line Hood By Air and aCe's own banjee-inspired project, Banjee Report. A weekly Chicago dance party for QTPOC folks that evolved into a podcast and then a rap squad, Banjee Report then further blossomed into Futurehood, as aCe tells it.
"When Banjee Report began, we just started building based on our intuition and truth," aCe recalls. "We didn't realize we had started building a vessel."
That vessel would formally coalesce into Futurehood upon FAGGOT's release, but aCe and Wallace also realized that using the traditional music industry model of a record label to push the works of queer and trans folks of color is in itself a contradiction.
"When we first started, there were conversations about the flaws of the music industry and how they mirrored the fundamental conflicts the ideology of white supremacy on a planet filled with black and brown people creates," Wallace says. "We have always believed we could better serve the members of our community who find themselves competing for space in the mainstream by pouring the foundation for our own platform." They expound on this ideology, this distance from the established business model for a label, when discussing how they find the QTPOC artists with whom they work: "I do not 'sign' artists. I give them space and support to create the futures they desire."
Futurehood thus exists as an unapologetic collaboration among both its founders and its artists. It's as much a platform as it is a collective, dedicated to sharing the experiences of society's most oppressed people. "The goal has been, and will always be, the complete liberation of black and brown people from earth," says aCe. "We exist in order to change the course of the current timeline the people of Earth are existing in."
In the works for Futurehood are Wallace's long-awaited debut album, COOL MOM; Futurehood-branded sportswear designed by Wallace (they've worked in luxury boutiques and managed online stores for years); and a Futurehood showcase at Red Bull Music Festival's Chicago edition, which has the potential to drastically expand the collective's visibility. That the showcase is set to occur as the U.S. government seeks to define the word "transgender" out of existence is pure coincidence, but it adds extra poignancy to the event. "I can feel lightning in my veins," aCe says of the showcase. "This night is already legend without it even having happened yet."
Below are three especially vital Futurehood releases.
Mister Wallace
FAGGOT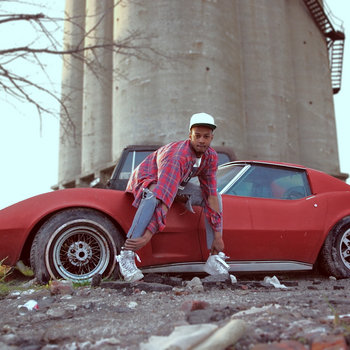 .
00:10 / 00:58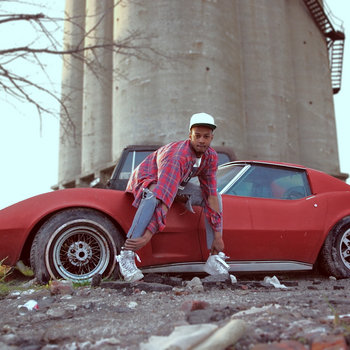 It's a massive testament to Futurehood's vision that its first release, made by one of its founders, is such a breathtaking, ferocious affair. FAGGOT, as its name might suggest, is shameless—scratch that, fucking proud—in its open discussion of queer existence.
On "PPLAY," which features aCe and the artist Kiam, Wallace—a genderqueer artist whose name includes the traditionally male word "mister"—subverts the masculine gaze by repeating the titular phrase, "playing with my pussy." Across "WHOREMOAN," they revel in the ecstasy of orgasm while offering anyone taking hormones a motivational chant that's so empowering the word "anthem" is selling it short. On "IT GIRL," which vastly expanded Futurehood's audience upon its release, they flip a middle finger to their myriad haters and encourage listeners to do the same to anyone bringing them down.
Wallace basks themself, via their lyrics, in values and traits associated with femininity, and their beats—produced by Sxylk, Skyshaker, and Jeremiah Meece—almost always meld moist, crystalline, minor-key synth splashes with percussive stomps, shivers, and snaps that imbue fluidity to the music. Their queerness is integral to their art, but literally anyone can turn up to music this catchy, enlivening, and dance-spurring.
TAYLOR ALXNDR
NOISE
.
00:10 / 00:58
It's no wonder Futurehood works with TAYLOR ALXNDR. The self-described "DIY multi-media artist, performance artist, drag queen, writer, community organizer, and curator" does for Atlanta's QTPOC community what Futurehood does for Chicago's. In Atlanta, ALXNDR co-runs the Southern Fried Queer Pride advocacy organization, oversees the monthly queer variety show Sweet Tea, and hosts the monthly drag show Amen. They are as active and vital to Atlanta's QTPOC community as Futurehood is to Chicago's.
They also make amazing pop music. Although their self-written and -produced NOISE EP only contains three songs, it spans worlds. On "Nightwork," their tender, deep singing glides over compressed digital handclaps, witchy vocal samples, and ever-expanding percussive tracks to create an undeniable queer anthem about life on the drag circuit. They step deeper into this ominous digital world on "Gritted Teeth," which pairs lyrics as intense as "You can't erase your history / Shame is written in my bones" with guttural, pitch-black synth patterns and double-time trap kicks. Closing track "Matter" sees ALXNDR at perhaps their most room-commanding, asking whether they matter to the song's object over synthetic chirps that recall video game sound effects and not-as-shrill synths that provide the song with a driving pulse and a rapid pace. NOISE is hardly the abrasive experience its title suggests, but it's appropriately adventurous for its workhorse creator.