LABEL PROFILE
The Punk Legacy of Frontier Records
By Kevin L. Jones · July 27, 2021
Lisa Fancher wasn't planning on a legacy when she started Frontier Records. She released the Flyboys' posthumous EP in 1980 and it failed to take off (no pun intended). She loved the experience, but that was two years of her life that just went "splat" when all was said and done. Maybe she'd release a few more singles, but it looked like her future in the record-selling business would be as a record store cashier.
Then she heard that one of her favorite bands, the Circle Jerks, wanted to put out an album. Fancher thought they planned to keep working with Posh Boy Records, who released the band's first recording on the Rodney On The Roq compilation. But as her mom always said, "the point is trying, not succeeding."
So she cold-called Circle Jerks drummer Lucky Lehrer, a notable figure in the L.A. punk scene ("he was always at the Whisky [a Go Go]") and asked him, point blank, if they had a label for their album. They didn't, but Lehrer wasn't sure he wanted to work with Fancher. He was obnoxious about it, even saying "No girl's putting out my record." Yet after he hung up, he called around about her. "He got some other feedback and then gave me the thumbs up. But it's probably the fact that they didn't have anybody else," Fancher says.
Released in 1980, the Circle Jerks' debut album, Group Sex, was the first of a series of releases on Frontier Records that would become canon in West Coast punk. Next came Adolescents' self-titled debut album, T.S.O.L.'s Dance With Me, China White's Dangerzone, Christian Death's Only Theatre Of Pain, and her biggest release of all time, the debut album from Suicidal Tendencies.
Frontier's success over its 41 years isn't due to Fancher resting on the label's laurels, though. Her love for rock music led her to sign groups that would influence scenes beyond punk, discovering future stars like Mark Eitzel and Elliot Smith early in their careers. And despite hardships that would've shut down other labels, Frontier is still around today, signing bands and releasing records.
Fancher's entry into the music business seems inevitable, looking back. Growing up in L.A.'s Sun Valley neighborhood in the '60s and '70s, she didn't connect with "hippie shit" like the Doors. Then British glam hit the states and she was hooked. Her love of bands like Sparks and Roy Wood's Wizzard led her to L.A.'s rock 'n' roll nightlife, drawing her to the Whisky and Rodney Bingenheimer's English Disco as a young teenager in 1974. "I would tell my parents I was studying, but I was really in Hollywood doing stuff," Fancher says.
She started writing about music around this time, most notably for the zine Who Put The Bomp! Published by record store owner and garage impresario Greg Shaw, the zine's impact on rock and garage culture was immense; it launched the careers of writers and artists alike. Fancher had become a reader after her glam awakening and she wrote letters to Bomp!, telling the publication that she could write better than what she was reading.
Shaw gave the cocky teen a shot—an assignment to write about a new, all-female group rogue music producer Kim Fowley was putting together called The Runaways. The band liked Fancher's article so much they used some of it on the cover of their first album (it's credited to "Francher"), and they even played at her high school. Fancher says Fowley called her the "Dorothy Parker of punk."
Fancher's writing skills got her more work at places like the Los Angeles Times and the NY Rocker, but it also led to a job under Shaw at his infamous record store and label, Bomp! Records. Shaw let Fancher tap into his production line, providing her access to graphic artists, pressing plants, and everything else she needed. He also set an example for what not to do, as Shaw was notoriously bad at paying his bills.
"He was so self-righteous that he would be like, 'Fuck those guys. They want their money now. Why? I'm a genius.' And I'd be like, 'I don't think things work like that,'" Fancher says. "At some point, Suzy [Shaw, Greg's wife] told me that he took LSD every single day, and then things made a lot more sense."
The Flyboys' EP came out in early 1980, but Fancher had begun putting it together two years before. She ignored Shaw's criticisms and signed the band, who she lovingly refers to as her "Boy Go-Gos" because "they were always your solid opening band, and they had really good songs." Being her first release, she was there every step of the way—having them sign contracts, setting up studio time, attending every recording session, making sure it all came together while paying for everything with her meager savings. But it was all for naught: the band broke up before the record came out and it disappeared into obscurity.
Releasing the Circle Jerks' Group Sex was a whole different experience. That time she didn't need to go into the studio, as the record was ready to go. It also proved to be a hit right away—she barely advertised it, but in the weeks after it came out, she was driving all over Los Angeles in her white Pinto, dropping off copies of the LP to record stores all by herself.
Everything became easier after Group Sex came out, or at least it was much easier to sign bands. The album became a calling card that allowed her to approach buzz bands like the Adolescents and sign them with ease. Several successful releases followed and by 1985, Fancher had hired her first full-time employee, Graham Hatch.
Yet her staff and years of experience couldn't prepare her for the release of that Suicidal Tendencies album. It was an album she wasn't even sure she wanted at the time; she didn't like demos, and the band had a reputation for being shady and violent. But Glen E. Friedman, the band's manager at the time, kept giving her demos, and an early recording of "Institutionalized" changed her mind.
After the album came out, it sold well enough thanks to airplay on KROQ. Then they aired the video for "Institutionalized" on MTV, and Fancher found herself almost unable to keep up with demand; the band's appearance on Miami Vice only prolonged the madness. Making it extra difficult was her ties to Bomp! Records, as Greg Shaw's reputation for not paying tainted her. The places she worked with would demand she pay up front. "If I had to go into somebody's office and cry, I could do that, like no problem. I thought of all those sales that Jem Records wouldn't be ordering from me if I didn't have another 5,000," Fancher said.
The Suicidal Tendencies album was the last new hardcore record released on Frontier. The genre might've been a formula for success for Fancher, but she had stopped liking it by then, finding it boring and repetitive. She'd started moving away from the genre years before, branching out with releases from the Paisley Underground group The Three O'Clock and post-punk bands like Choir Invisible. By the late '80s, Frontier was focusing more on country-flavored indie bands like The Long Ryders, Naked Prey, and EIEIO.
By the late '80s, Fancher had a staff of five: a retail person in New York City, a college radio rep, a publicist, and a shipping/inventory person in L.A. While Frontier expanded in terms of staff and output, Fancher says the late '80s were a tough time for the music business. Some of her biggest struggles came in 1989 after Jem Records, her biggest distributor, filed for bankruptcy, thereby getting off the hook for a six-digit bill it owed Fancher. Sadly, it wasn't the first or the last time a distributor would find a way out of paying Frontier.
"I haven't kept a list but it's certainly 20," Fancher says when asked how many distributors ripped her off. "Like in the '80s alone it was probably 10. And then in the '90s I did a few exclusive deals. So there was less of that stuff going on. But then in the 2000s, it was just almost a constant thing."
The '90s saw Fancher fighting to stick around and compete against major labels after three disastrous pressing and distribution deals, and the tumultuous 2000s were just as bad. Once again Frontier went jumping from distributor to distributor after Mordam Records called it quits. The experiences were so frustrating for Fancher that she decided to partner up with Mike Beer of Beer City Records to start up their own distribution company in the Midwest, called Independent Label Distribution (ILD), in 2011. The scrappy distributor celebrates its 10th anniversary this year and is still going strong.
These days, a lot of what Fancher does is licensing. She still goes to shows on the hunt for bands to sign, but much of her label work is spent answering hundreds of emails asking for licensing deals—a task that's increased since she took charge of legendary punk label Dangerhouse. But she's not working with everything Frontier is known for, as she's sold off a few of Frontier's legendary properties over the years. TSOL's Dance With Me was sold to Epitaph years ago after a bidding war, and she recently sold off her launching pad, Group Sex, so Circle Jerks could do some loaded re-releases (high quality pressings, booklets, and so forth) that Fancher admits were out of her price range. Yet she's also replaced those hallowed properties with others that feel right at home on Frontier, such as Redd Kross's Born Innocent and the catalog of L.A. punk legends The Weirdos.
Frontier still releases current bands, too, with new albums coming from The Flash Hits and Flat Worms sometime later this year. Hatch left in '89, but Fancher's longtime label manager Julie Masi, who first joined the team as an intern in '86, still works part-time. And fans still keep buying up Frontier releases, like the limited colored vinyl re-releases from underrated shoegazers Lilys, which sold out in hours. While Frontier's history might've started with a flop, it all worked out in the end, which is great since Fancher would probably be miserable if she had to stay working at a record store. "I'd be the crabby jerk that makes funny quips at customers like, 'Nice pins, asshole' while making $3.50 an hour, still acting like I'm so much cooler than everybody," Fancher says.
Here are some great Frontier releases to check out.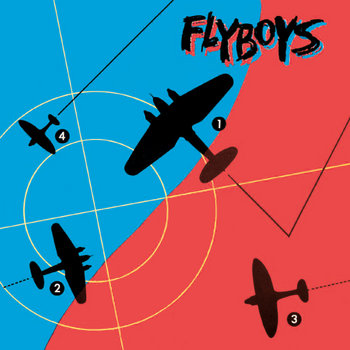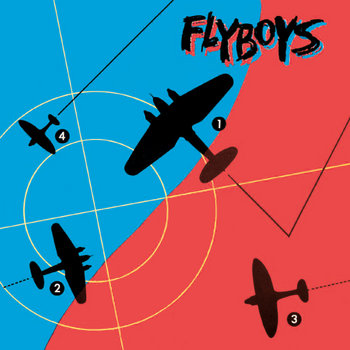 Merch for this release:
Cassette
It's not hard to see Flyboys being more impactful had it been released the year it was made—1979. (It also would've helped if the band didn't break up.) While the band's first single, "Crayon World," has more of an organ-heavy glam sound, the EP kicks off with straight-up L.A. punk. The riffs on "Picture Perfect" and "So Juvenile" are just as ripping as anything the Adolescents and the Circle Jerks would record just months later. Other tracks veer off into power pop ("I Couldn't Tell") and surf-flecked garage ("Different Kind Of Guy"). This EP also ends with a "theme song" so catchy it sounds like it could've influenced the Descendents.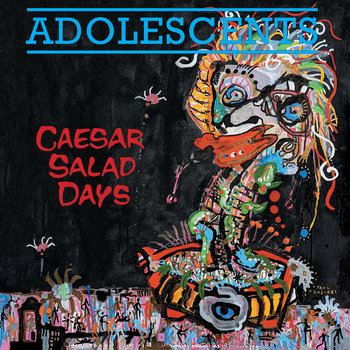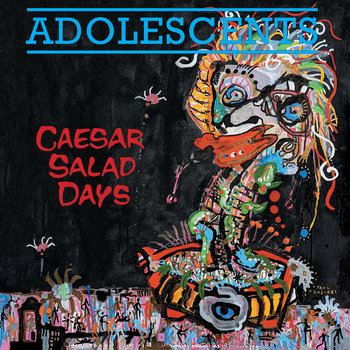 Merch for this release:
Vinyl LP, Compact Disc (CD)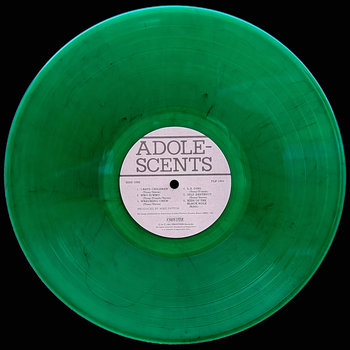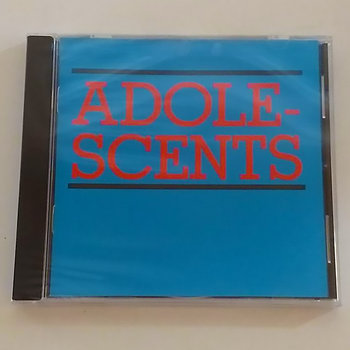 The first band Fancher worked with following Group Sex and the first to have multiple releases on the label, the Adolescents's legendary debut album, with its striking blue cover, remains a milemarker in hardcore history. It's full of timeless tracks, most notably the punk guitar symphony "Kids Of The Black Hole" and the riff-driven anthem "Amoeba." It also launched the careers of D.I. singer Casey Royer and one of punk's most impactful songwriters, Rikk Agnew, whose solo album on Frontier is another landmark SoCal punk album. Expect a special "SOTO" edition of the album—a tribute to the band's founding bass player, who died in 2018—to come out soon.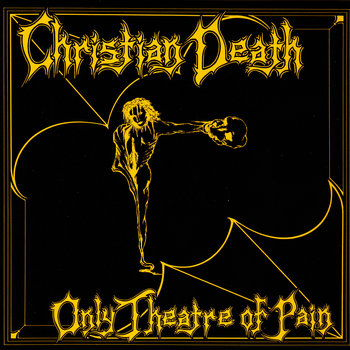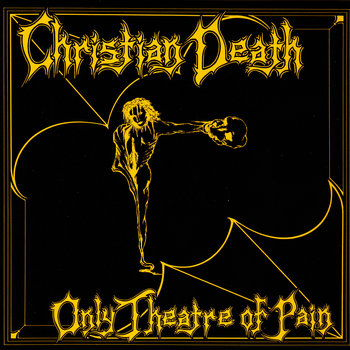 Merch for this release:
2 x Vinyl LP, Vinyl LP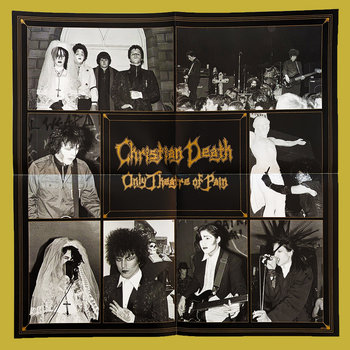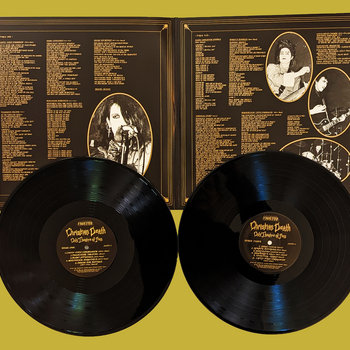 When Fancher agreed to release Christian Death's first album, there was a real concern that listeners wouldn't connect with Rozz Williams's unique voice. But she released it anyway, believing that Rikk Agnew's chorus-soaked riffs were enough to hook some people. It never occurred to her that the death-obsessed four-piece who stole graveyard flowers to use as stage props would become icons of what we now call goth. The band as captured on Only Theatre Of Pain was short-lived; a tragedy, considering that the mix of melty, cacophonous post-punk riffs and driving rhythm section still sounds ahead of its time.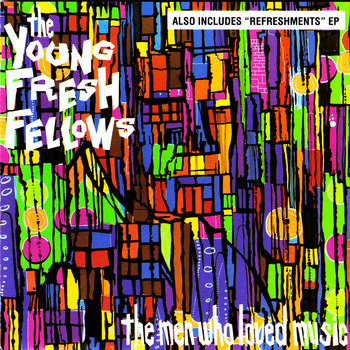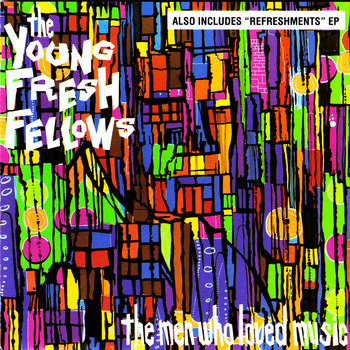 Fancher is unabashedly in love with pop music, so it's no wonder she signed the Young Fresh Fellows, a band known for penning quite a few earworm melodies. A vehicle for Seattle's wittiest songwriter, Scott McCaughey, the Young Fresh Fellows released four albums on Frontier, all chock full of goofy tracks that span genres from '60s bubblegum to white boy funk. Fancher's pop-rock signings didn't stop at the YFF, as she also released records for the Fellows' brother band, Flop, and their cousins in pop-rock spirit, The Shame Idols.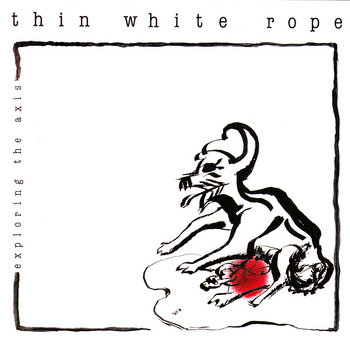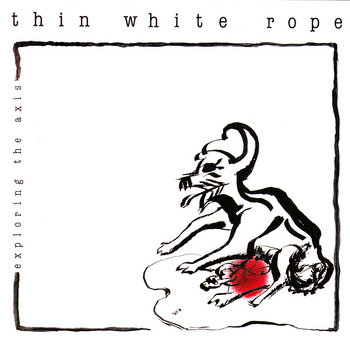 Merch for this release:
Vinyl LP, Compact Disc (CD)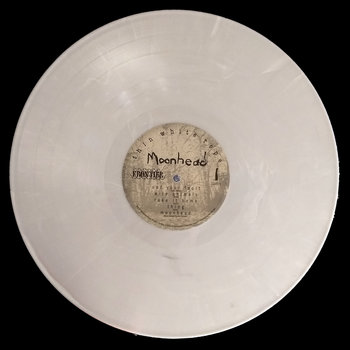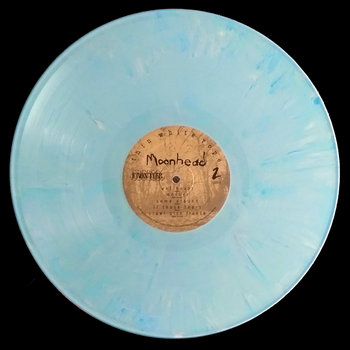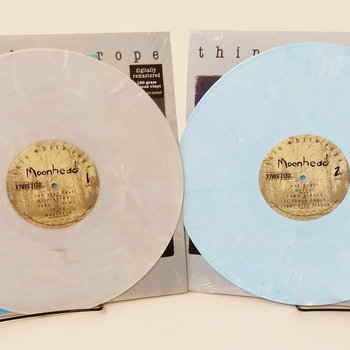 While Frontier is best known for its punk bands, the group Fancher feels the most ownership over is Thin White Rope. After hearing the band's demo and their skewed take on American rock, Fancher knew she had to sign them. She succeeded after winning a bidding war against the major label-connected Enigma Records and Frontier became the group's home for its entire career. The band started with an adventurous sound that blended college rock with riffs geared more for headbangers, and over time they became even wilder, seamlessly incorporating country and other, more modern influences—much like the Meat Puppets. Their second album Moonhead is considered an indie rock classic.