LABEL PROFILE
Label Profile: Fresh Selects' Rousing, Soulful Beats
By Nilina Mason-Campbell · August 19, 2016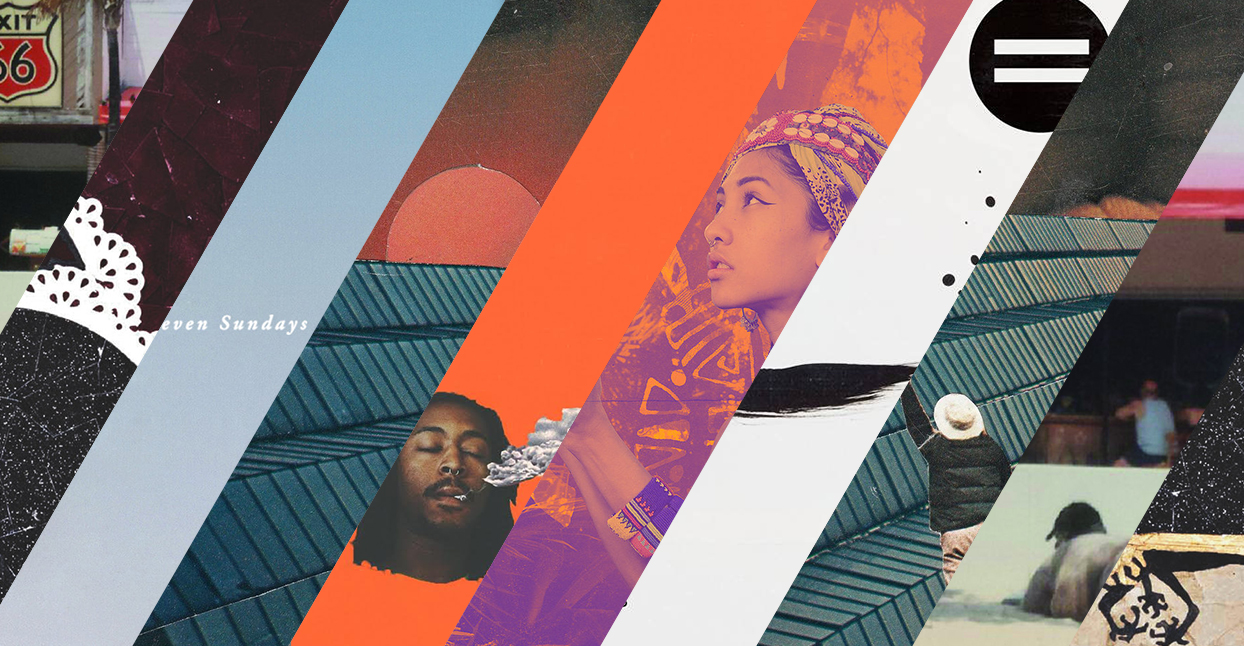 Fresh Selects, the brainchild of Kenny Fresh, is a forward-thinking record label that's home to a universe of genres. What started as a taste-making blog in 2008 became a record label in 2013, and continues to cement its status as a home for progressive soul and electronic music with each new release. Though they're based in Portland, Oregon, the label's catalog includes a bounty of artists from Southern California, the Midwest, and across the Atlantic in the UK.
"Starting a record label is something I wanted to do my entire life," Fresh says, "but it seemed like something only rich people could do." He funded his first run of cassettes with a credit card, even though he was broke at the time. When that batch sold out in just a month, Fresh took it as an affirmation of his tastes. "Just the fact that I could do it was so reassuring and motivating."
But Fresh Selects isn't just a passion project for Fresh—it's an incubator of sorts. As the label builds buzz, that attention transfers over to his artists. Fresh admits that "there's not any one way" he finds the artists in Fresh Selects, but all of them need to be doing something distinctive, different, and attention grabbing.
Merch for this release:
Cassette, Vinyl LP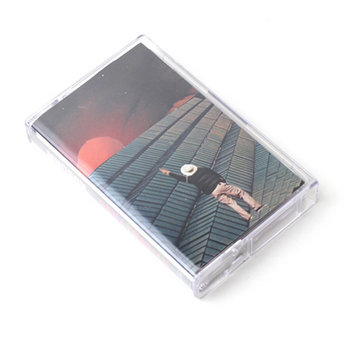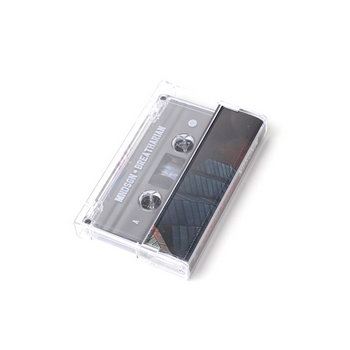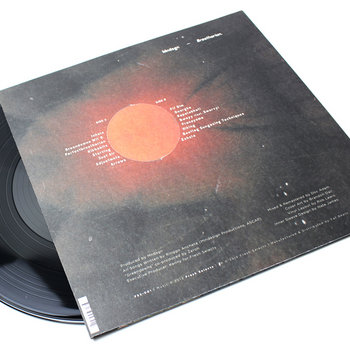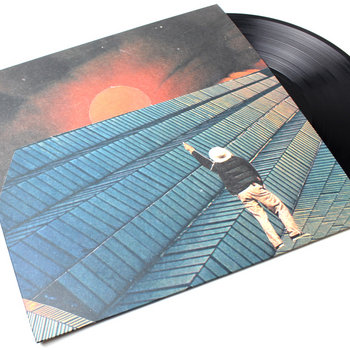 Mndsgn, otherwise known as Ringgo Ancheta was Fresh Selects' debut release. The Los Angeles-based producer has gone on to collaborate with rapper Danny Brown and release an album on Stones Throw Records.
Mndsgn was the person who let me know, indirectly, that I could start a label. He was putting out stuff on his Bandcamp and selling it on cassette. He was hand-dubbing them—going to Goodwill, getting a pack of 10 cassettes, crossing out whatever was originally on the tape, and dubbing his own albums on there. He was doing super-limited runs and, just as a fan, I was trying to buy one. I got most of them, but a few sold-out before I could get them. So, out of frustration, and realizing that clearly there's a demand for them, I looked into how much it costs to manufacture cassettes, and I was like, 'Oh, that's affordable. I could do that.' So I hit him up and was like, 'Hey man, do you want to do a release together?'
He's a part of this movement of instrumental producers. He's currently moving out of it, but he's known for being a beat tape producer. There's a million kids doing that, but what has always set him apart from everyone else is his amazing ear for samples, loops, and his really discerning taste. There's an entire concept behind what he does, and there's an underlying narrative that goes throughout each album. I'm always focused on albums as a full entity, that you can listen to from beginning to end. That's kind of rare in beat tapes, and I think Breatharian is a prime example of doing it right.
Merch for this release:
Vinyl LP, Cassette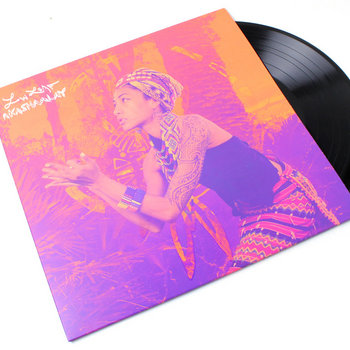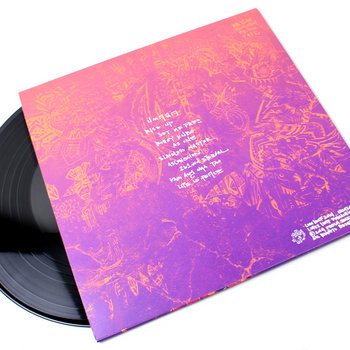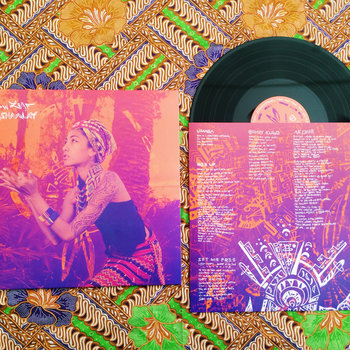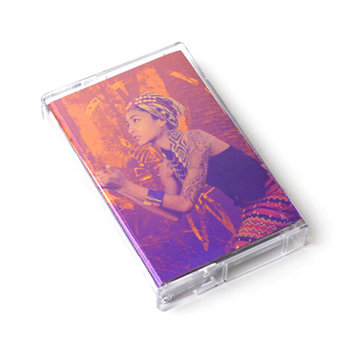 The nature-focused, textured, vibrant solo project of Los Angeles musician Angelica Lopez.
She actually used to live with Mndsgn—they were roommates. When I announced the label and she saw that I was putting out his music, she actually texted me and was like 'Hey, I'm working on an album. Can I put it out through Fresh Selects?' At the time, my idea for the label was pretty short sighted. [Originally, he'd planned merely to take digital releases and give them a physical release via cassette, but the Low Leaf album marked his first original release, which changed the label's direction going forward. —ed.]
I was just drawn to her music. It's so unique. It's not just one genre, there's not one artist that is a clear influence. You would have to list 25 artists and say, 'If you put all that together, it's close to Low Leaf's sound.' She wrote it as a tribute to the Philippines. Her whole family is from there, and she was spending a lot of time there around the time she was writing that album. It really influenced her. She's an artist who's really in tune with her spirit and the world around her, and this album is what came out of that.
Coultrain—Side Effex Of Make-Believe; divided for love's sake
Merch for this release:
Cassette, Vinyl LP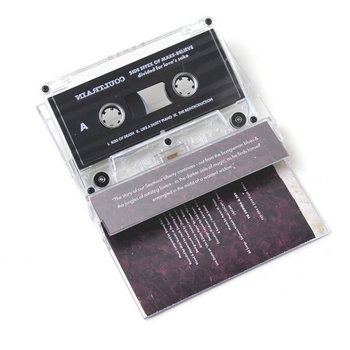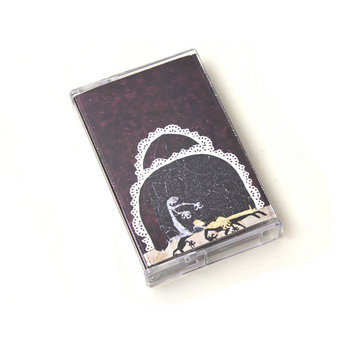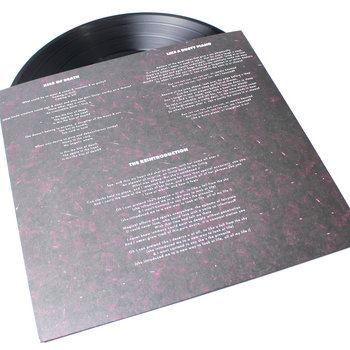 Soulful offering from St. Louis's Aaron Michael Frison, part of an ongoing story that unfolds across several albums.
I think Coultrain is one of the best songwriters of our time—maybe of all time. He's so good. I look at him as just a straight-up author who happens to sing. I think Coultrain could write a full-on book. He's very literary in his writing. A lot of times, his songs don't really rhyme. Or, they'll kind of have a hook, but he just sings it once, at the very end and it never repeats—the rest of the song is just one really long verse. He just makes his own rules. All of his solo albums, they all tell one continuing story—the next one will be the conclusion. This album is just a brief chapter in the story he's been writing. He considers himself a storyteller first, and that's how I see it, too.
SiR—Seven Sundays
Merch for this release:
Vinyl LP, Compact Disc (CD)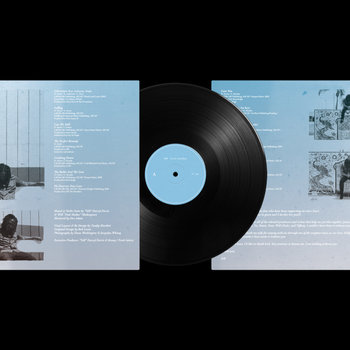 SiR creates R&B that sounds both cutting edge and classic. After penning songs for the likes of Tyrese, Jill Scott, and Robert Glasper, Seven Sundays marks Darryl Farris' first foray into the spotlight. 
You can live the entirety of a relationship in that album. It starts with flirting, or attracting someone. Then, it goes through all the different motions of being too in love with someone—or trying to be not be into them, maybe even trying to step out on them. By the end, they break up. Then, at the very end, he actually accepts that his girlfriend is now with someone else and that it's better for both of them. That what they have is real, but they're better off without each other.
The way that he writes is so ill to me, because it's very universal. You can feel all of the emotions without him going too deep into detail. A lot of times, you'll make a mixtape to get you through a moment. There will be certain details in a song that don't apply, because they're very specific to the writer. That's the thing with SiR's songs; they're just so open that if you've ever been in a relationship, every word of this is how I feel right now. It still paints a pretty specific picture that you're filling in with your own experiences.
Aside from the writing, what really just impressed me is, if you were to make a Venn Diagram where one side is the independent, alternative, experimental underground sounds that I appreciate and the other side is more accessible, mainstream pop that I'm also really drawn to, Seven Sundays fits exactly in the middle of that. It's just weird enough for the underground heads and the beat heads, but not weird at all to my 23 year-old sister who loves it. That's what excited me most.
Iman Omari—High Loops and Higher Loops
Merch for this release:
Cassette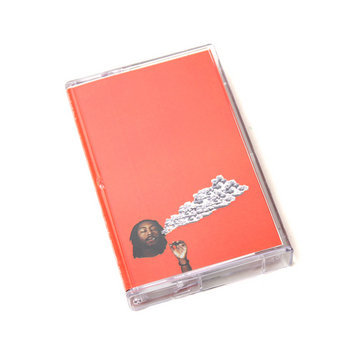 A collection of beats and loops from Los Angeles producer Iman Omari. One of Omari's songs served as the intro music for Kendrick Lamar's 2016 Grammy performance.
Iman was one of the first people I reached out to when I started the label, when I had the idea of taking things that were only available digitally and putting them out on cassette. Long story short, it was always this thing between us: we'll work together on something, someday, it'll just have to be the right project. Finally he hit me up, like 'Yo, I have this High Loops beat tape I put out on Bandcamp'—he did it as a weird, limited-time only thing, and then took it down. He was like 'People, have been asking about it. Would you be down to put that out?' He did another project called Higher Loops. Then I was like, 'We should just put both together,' and he gave me a gang of bonus tracks.
I just view it as music to smoke to. Stoner beats. I even put a surgeon general's warning on the cassette tapes because it's a pretty long album, something like 30 something beats. You should probably take a break from smoking between Side A and Side B so you don't pass out. Drink some water, chill, go outside for a little bit and then come back and start smoking again to Side B. I don't really smoke, so you don't need to be high to enjoy it. I just kind of think that's the atmosphere.
Equals—Old Habits EP
A blend of emotive soul and meditative electronic beats from a London-based duo.
Ade [Omotayo], the singer from Equals, just has such an incredible voice. He's like the male version of Adele to me. He's just so churchy, and hits you in the heart. They just really ride that thin line masterfully of being accessible to people who aren't accustomed to weirder music, but still being interesting enough to people who really love music and can listen to everything. That's what excites me the most about that project.
A brotherly duo made up of siblings JON BAP and Quinton Brock explores lo-fi surf-rock.
When I first came across Jon's solo stuff on Bandcamp, I was blown away, and I immediately reached out to him hoping we could work together. I didn't even really look around at his other pages until a while later, after he'd already said he was down. When I finally did, I found this other group he was in, called The Get Money Squad. I thought, 'WTF could be this be?' Well, it turns it out it's a pretty fucking awesome surf-rock garage band, and exactly what I had been looking for the label. A lot of my own personal listening is rock music, and I had been looking to get more of that worked into the Fresh Selects ethos. This seemed like the perfect bridge to open us up into that world.
Nothing's Wrong is an EP full of really rough demos the two recorded as a duo. They later added some other musicians to the group and re-recorded the songs as a full band for their proper debut LP, which we'll be putting out later this year. The demos are honestly pretty imperfect and fucked-up sounding, which is exactly what I love about 'em.
—Nilina Mason-Campbell