LABEL PROFILE
Answering Machine Tapes, Old Synths and "Rock, Rot & Rule": The World of Flannelgraph Records
By Brad Sanders · October 21, 2016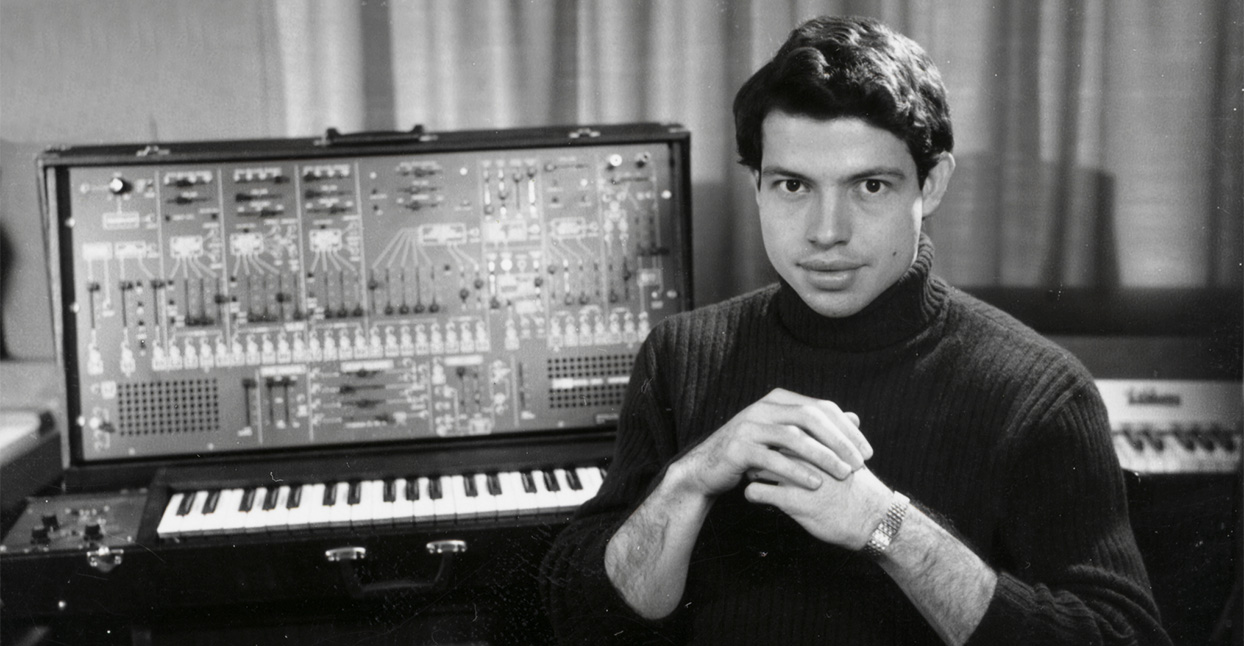 Go out for coffee with Jared Cheek, the founder of Bloomington, Indiana-based Flannelgraph Records, and his label's overall aesthetic will quickly snap into focus. Or, rather, out of it: Your conversation will jump from '80s pro wrestling to Christmas music to public broadcasting. Cheek will be gregarious, his enthusiasm reignited every time another topic he's excited about comes up—and seemingly every topic excites him. It's that indefatigable earnestness—some would call it a 'Midwestern sensibility'—that unites the eclectic assemblage of projects Cheek has released under the Flannelgraph banner. Compliment him on the coherence of the label's discography, though, and he'll demur.
"If it is [coherent], it's not any work that I've done. It's all just stuff that I'm into," he laughs. "Not a lot of planning went into the aesthetic."
Maybe that's fair. On the surface, the Pet Sounds-gone-power-pop of Mike Adams at His Honest Weight, the manic synthesizer experiments of Don Muro, and an album of answering machine messages from a movie theater in Wisconsin don't seem to have a ton in common. But if you squint a little, you'll recognize a shared lack of cynicism, and that's thanks to the virtue of Cheek's irony-free curatorial spirit. We spoke with him about a few records that represent the label's distinct DNA.
Merch for this release:
Vinyl LP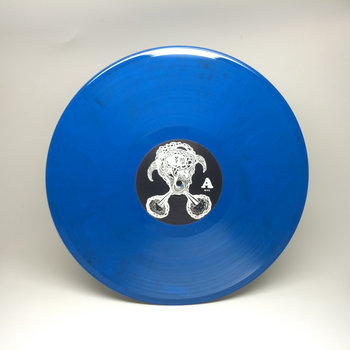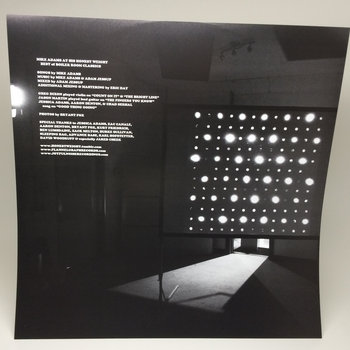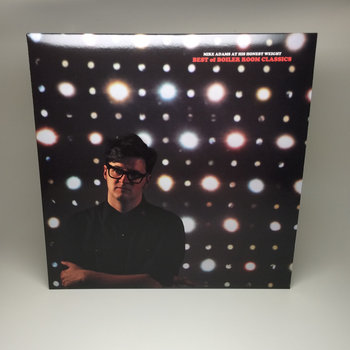 Mike Adams casts a long shadow in Bloomington, making some of the best records the town has produced while also hosting his own late-night talk show. Best of Boiler Room Classics is arguably his creative high point, a charismatic thumbnail history of American guitar-pop.
The Mike Adams records were the first things we put out that people noticed outside of Indiana. The first one [2011's Oscillate Wisely], he just did as a weird project because his old band [husband&wife] wasn't doing a ton, so he did it as a one-off recording project. He didn't have any plans for it to be anything besides this one album. But then he did one show, and people liked it, so it kept going and going. Pretty much all of the songs [on Best of Boiler Room Classics] are about heavy experiences, but Mike is able to convey those emotions by making catchy, interesting melodies that are sincere but don't take anything too seriously. He's the best guy, and he happens to also write some of the best songs.
We actually made full-length videos for each song. We both grew up on those Time Life commercials. He and I had very similar upbringings, and like a lot of the same things. I think all those videos turned out really well.
Merch for this release:
Vinyl LP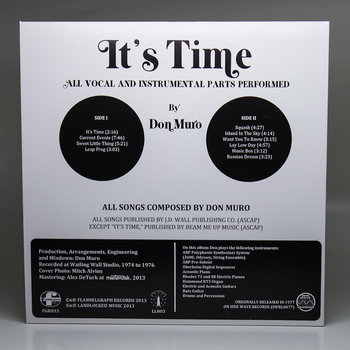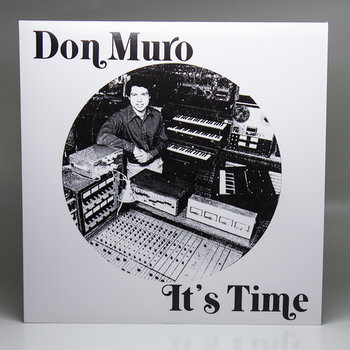 Flannelgraph's first reissue was a private press recording by little-known New York synthesizer pioneer Don Muro. It spans genres, from buoyant proto-synthpop to early rock n' roll to meditative ambient music.
That was one of the first things where I was working with a total stranger. I used to work part-time at [Bloomington record store] Landlocked Music, and Jason [Nickey], the owner, was like "Hey, you should listen to this record I found here. I think it sounds like what you'd be into." Some of this stuff is instrumental synthesizer music, almost game show music, which I'm really into. And I loved it. It turned out, it was Don Muro's 1977 private press, self-released record. I found out he still maintained a website. He's gotten mostly into music education and stuff like that, but he had this website where he was archiving things, and there was a contact page on the site. So I wrote him, 'I really like this record I came across, and I'd like to reissue it,' and he was like, 'Whoa, yeah, that'd be great!' He's super nice, and he's been super cool to work with. So we got it remastered, and that was a really fun project. I tend to listen to older music anyway, so that was a cool thing to have be a part of the label.
Selected Messages from the Badger Theater Answering Machine
Merch for this release:
Compact Disc (CD)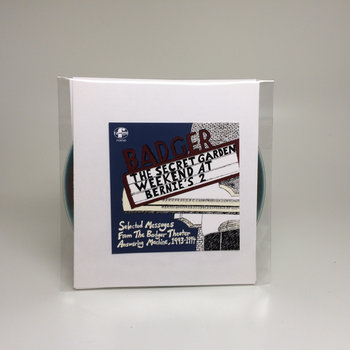 Likely the most outré release on Flannelgraph, Selected Messages functions both as a bizarre, spiraling spoken word piece, and as a prank-call record where there's no prank caller. It's also a quietly moving requiem for the pre-Fandango era, when calling a movie theater on the phone and listening to the owner's voice recording was the only way to find out what was playing.
Something I like about doing the label is releasing things that people otherwise wouldn't hear. These are from a movie theater in Wisconsin in 1993, '94, and '95, and this guy [Eric Williams] recorded these from his phone, because he thought they were awesome, and then uploaded them to the WFMU website. That's how I heard them. There were like six that he uploaded there. So I reached out to him, because the theater owner [Elmer V. Krueger] had passed on already. I asked if I could put them out as a little tape, and he was like, 'Yeah, whatever.' It turned out he had more of these, and that he had in a box in the basement that he never digitized. I said, 'Dude, it'd be awesome if you could find those.' And I figured he would never find them or send me a tape, but then I got in the mail this tape, so Mike [Adams] helped me digitize them.
I was trying to find out more about [Krueger]. I found an obituary, and it said that he self-published three books. There was only one in the entire country available through inter-library loan, in Wisconsin, and somehow they were able to ship it to our library here in Bloomington. It's this giant leather-bound thing, and it must have cost him his entire fortune to self-publish it. It's like a scrapbook with stuff about his life and his family, and a list of his favorite movies. I scanned a lot of that stuff and have been researching it, and I want to eventually put it out on vinyl with a lot of extra pictures and information about the guy you hear on there.
Merch for this release:
Vinyl LP, Cassette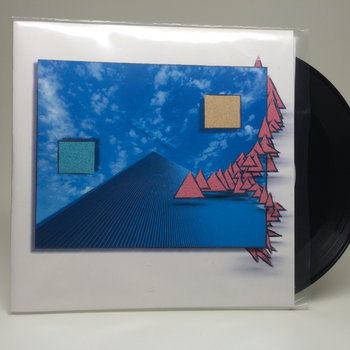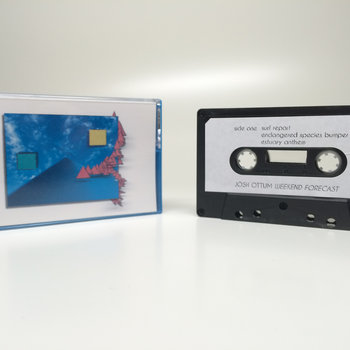 With track titles like "Endangered Species Bumper" and "Traffic Update," Weekend Forecast appears to literally be an album of local TV news music. But Josh Ottum doesn't work for a broadcasting company; he's actually making standalone music informed by the cheap synthesizer sounds of TV weather reports on this wonderfully weird release.
It's really '90s Weather Channel music inspired. I love that stuff, too. That was the first thing that we did as a collaboration with [Indianapolis label] Third Uncle Records. We did like 25 copies on 7″, lathe-cut, which was nice, because we sold out of something for the first time. [Laughs] Josh and I had some mutual friends, and someone put me in touch with him. He was really into the Don Muro stuff, and we realized we both liked weird TV weather-sounding music. He had some stuff that sounded like that, and it easily fit on a 7″.
Jimmy Webb is one of the most prolific American songwriters ever, and his greatest strength lies in the pliability of his compositions to a multitude of musical styles. Still on the Line emphasizes that strength, with a wide range of artists performing Webb's songs.
I'm always surprised that people end up doing stuff that I ask them to. I'm a big fan of Jimmy Webb's songs, and a couple other friends I know are too, and we wanted to do a tribute, so we asked some more people to fill out the album. I knew Will Oldham was a fan of Jimmy Webb, so I just reached out on the contact form on his website, and said, 'Hey, I'm doing this weird Jimmy Webb tribute. Would you be interested in recording a song?' And he was like, 'Yeah, sure.' And within the month, he recorded it down in Nashville at a studio with really good Nashville session people, and sent it to me a few weeks later. His version is super great. The plan was always to do a full album. There were a couple other people I asked who ended up being not able to, so the actual lineup changed a bit. But I'm really happy with how it turned out. It was also my first time licensing a full album of covers, so that was interesting to deal with. It's legal—I have the forms.
Merch for this release:
T-Shirt/Apparel, Compact Disc (CD), Cassette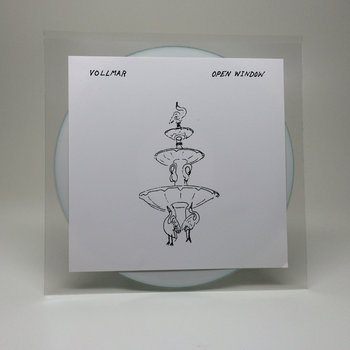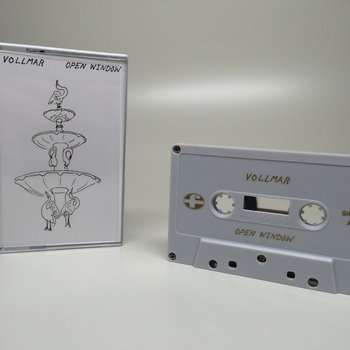 One of the most recent Flannelgraph releases sees the singer-songwriter Justin Vollmar backed by something of a Bloomington supergroup. Local punk lifer Erin Tobey (Abe Froman, Mt. Gigantic) and the brothers in cult duo Busman's Holiday, Addison and Lewis Rogers, help flesh out Vollmar's plain-spoken folk songs.
Open Window was actually recorded in 2012, and he just wasn't totally sure about the mixes. There were a couple changes he wanted to make, so it took four years to actually get it out. He's a really good dude who writes really good songs, so I was really honored to put that out. I've heard people say that Justin Vollmar is Indiana's best-kept secret as a songwriter, although folks who know him are eager to tell others about how great he is. Open Window might be his best album yet and would serve as a great introduction to the world of Vollmar, the kind of soft-spoken brilliance that doesn't need to yell to get your attention.
—Brad Sanders