LABEL PROFILE
The Powerhouse Legacy of Fania Records
By Philip Freeman · September 27, 2022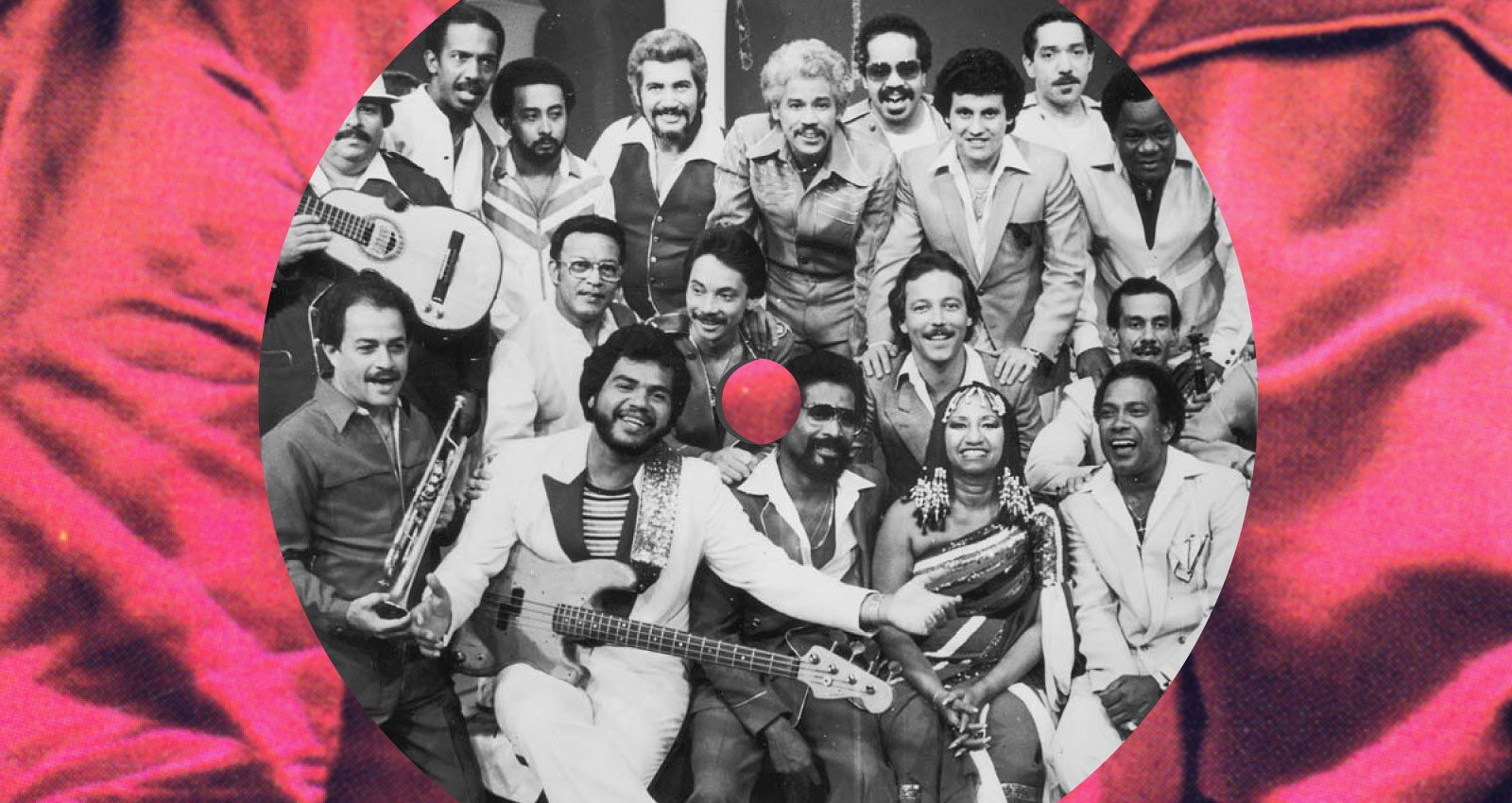 Fania Records was one of the most important independent record labels in American history, right up there with Motown, Blue Note, and Def Jam in terms of global impact and musical legacy. And like those labels, it was entirely sustained by the passion and drive of its founder.
Johnny Pacheco was born in the Dominican Republic in 1935; his family moved to New York in the 1940s. A multi-instrumentalist, he studied percussion at the Juilliard School, and performed with a variety of Latin orchestras in the 1950s, including those led by Tito Puente and Xavier Cugat. In the early 1960s, he formed his own group, Pacheco y Su Charanga, which was extremely successful, but when his label, Alegre, went under, he needed a new one to keep his career going. In partnership with lawyer Jerry Masucci, Pacheco formed Fania in 1964 and initially sold his group's releases out of his car.
By the end of the decade, Fania was a commercial powerhouse, putting out albums by bugalú and Latin soul artists like Joe Bataan, Bobby Valentín, and pianist Larry Harlow. In 1967, trombonist and bandleader Willie Colón arrived on the scene, just as an entirely new hybrid form of Latin music began to bubble up from New York's sidewalks, made by Dominicans, Puerto Ricans, Cubans, and even some non-Latin players (Harlow was white and Jewish). As Pacheco put it in a 2005 interview, "Salsa was a combination of all these different countries…[it] came mainly from the Cuban music, its roots are mambo, rhumba, son montuno, guaracha, guaguancó, guajira, cha-cha-cha. However, it has other Latin American influences; from my native island of Dominican Republic, it has merengue. It also has Puerto Rican influences with charanga, and Colombian as well with cumbia…it also has jazz and rock influences because the Fania All Stars grew up listening to jazz and rock."
Salsa was fundamentally U.S. music: the product of hybridization, borrowing, and brash experimentation. It was like Colón, Harlow, Bataan, and the rest were asking themselves impertinent but vital questions: What if, instead of the violins that traditionally lead this style of music, we used trumpets? What if we had an electric bassist? Or electric piano? Why shouldn't we? Who says we can't? This is America!
By the early 1970s, artists like Colón, Harlow, Ismael Rivera, Rubén Blades, Héctor Lavoe, Celia Cruz, Ray Barretto, and the Fania All Stars, a supergroup led and conducted by Pacheco and showcasing most of the above and more, were making brilliant music that was also selling in huge numbers, not just in the U.S. but worldwide. The All Stars played at Yankee Stadium; they traveled to Zaire to perform at the Muhammad Ali/George Foreman fight in front of 110,000 people. Salsa was a global phenomenon and has never truly lost its audience since.
Fania stopped releasing records in the late '80s, and Masucci retired to Argentina. After his death in 1997, it passed through multiple owners and is currently part of the Craft Recordings catalog. The label's legacy is being maintained not only through digital sales and thoughtfully curated compilations but through deluxe vinyl reissues that treat the music as every bit as worthy of preservation and celebration as classic rock, soul, or jazz.
In 2021, Bruce McIntosh of Craft Latino told Afropop Worldwide, "The kids that were coming up in the late '60s, they're the ones that wanted to step away from their parents' music, which was the mambo and the cha-cha-cha and the traditional Cuban rhythms. They wanted something to call their own, and you know, they basically got their footing and stake[d] claim to the neighborhood with Latin soul, boogaloo, and then the salsa movement came out of that in the early '70s and probably went from the early '70s to the mid-to-late '80s. It was just a huge force that came on very much like hip-hop—or hip-hop came on very much like Latin music did prior. It transformed everything because they went from their parents' music to the new genres, and you know, Fania was right there to ride that whole movement, and that's why today it's more than just an iconic label that has this repertoire. It's a symbol of Latino power and it's something that represents emotion to these people."
Below, ten essential albums from the Fania catalog. I could easily have picked 30 more.
---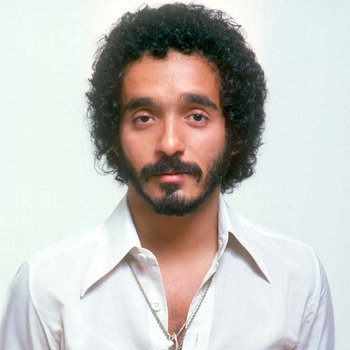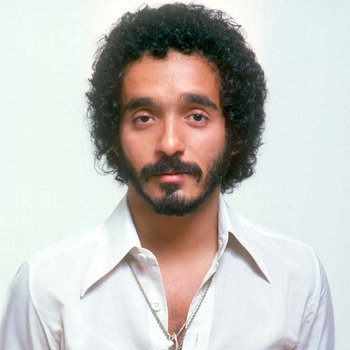 Trombonist and bandleader Willie Colón's 1967 debut, recorded when he was just 16, is as much a soundtrack to the New York streets as the first Ramones album or Run-DMC's debut. Like those albums, it comes out hard; the blaring double trombones and Héctor Lavoe's nasal, sharp-tongued vocals seem meant to be heard from a sixth-floor window halfway down the block. The pulsing bass, hammering piano, and the timbales and bongos anchor the songs, which shift between uptempo versions of traditional Puerto Rican and Cuban forms and the bugalú and Latin soul (occasionally sung in English) of the era.
Willie Colón & Rubén Blades
Siembra
A genuine landmark in Latin music history, this brilliant collaboration between singer-songwriter Rubén Blades and bandleader/arranger Willie Colón combines biting, socially conscious lyrics with complex, lush music featuring a big-band-sized trombone section and electric piano in addition to the expected bass, drums, and multiple percussionists. "Pedro Navaja," a nearly eight-minute epic Blades deliberately modeled on Bertolt Brecht's Threepenny Opera, is a landmark in salsa history, a display of musical artistry that proved once and for all that this could be much more than just dance music.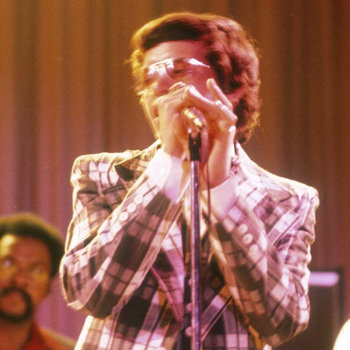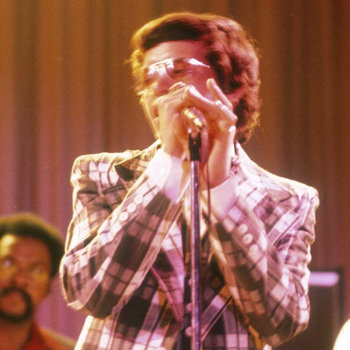 In 1975, Héctor Lavoe, known to that point as Willie Colón's singer, went solo—sort of. Colón produced this album, and it's not that different from their other work together, though Lavoe adds trumpets to the usual trombones (showcasing them on "Un Amor De La Calle") and, on tunes like "Emborráchame de Amor," explores a jazzy, almost Philly soul style, while still singing in Spanish. On "Mucho Amor," he unleashes long and complex phrases with astonishing skill and seemingly no need to breathe. The album concludes with one of his signature songs, "Mi Gente," given a lush and highly theatrical arrangement.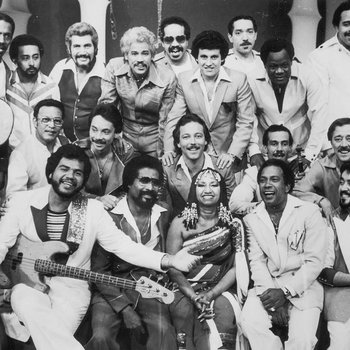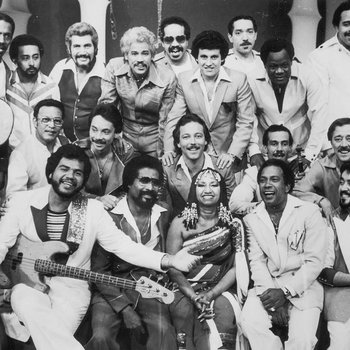 Both volumes of this explosive live set, recorded partly at Yankee Stadium and partly at Roberto Clemente Stadium in Puerto Rico, are crucial to understanding the impact salsa had in the early to mid-'70s; but if you're going to start with just one, Vol. 2 has Celia Cruz's nearly 12-minute performance of "Bemba Colorá," featuring stunning vocal pyrotechnics and extended call-and-response with the massive, rapturous crowd. It also concludes with the monster jam "Congo Bongo," featuring guest percussionists Mongo Santamaría and Ray Barretto; vocalists Héctor Lavoe and Cheo Feliciano; and Cameroonian saxophonist Manu Dibango, whose solo is practically free jazz.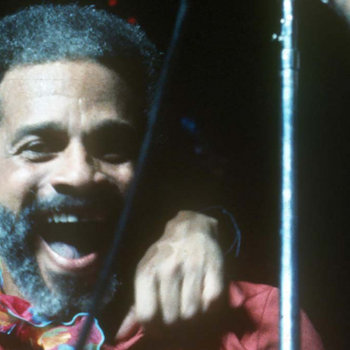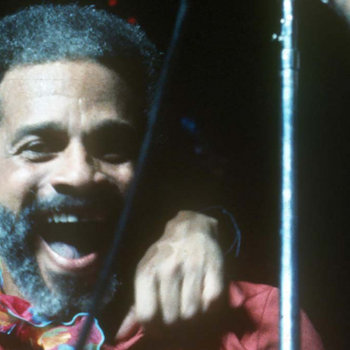 Gruff-voiced and thickly accented, Ismael Rivera's nickname was "El Sonero Mayor"—the greatest sonero—and he truly was a stunning performer. This album, which functions as an almost complete rejection of late '70s trends in salsa, sticking to acoustic instruments and traditional rhythms (no disco, no funk, no R&B), was made when he was 50 and features four men who were titans in their own right serving as his backup singers: Héctor Lavoe, Rubén Blades, Adalberto Santiago, and Nestor Sanchez. The album kicks off with the seven-minute statement of Afro-Latino pride "Las Caras Lindas (de mi Gente Negra)," but every song here is glorious.
This 1970 album found Celia Cruz at a transitional point in her career. She started out in her native Cuba in the 1940s, achieving success with the Sonora Matancera orchestra, where she stayed until 1965. She then made five albums with Tito Puente before going solo. Puente produced Etc. Etc. Etc., though the orchestra was conducted by Lino Frías of Sonora Matancera. The songs are mostly uptempo, halfway between Latin jazz and Latin soul, with plenty of oomph from the horns. There are two excellent ballads and a Spanish-language bugalú version of the Archies' "Sugar Sugar," of all things.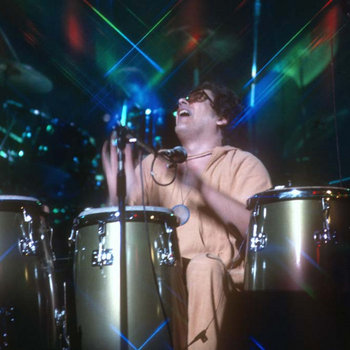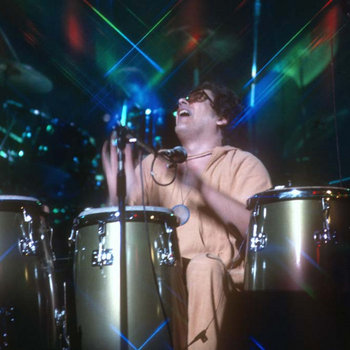 Latin jazz musicians normally start playing traditional Latin rhythms before embracing the improvisational freedom of jazz. Conguero Ray Barretto learned swing first, then began exploring the possibilities of Latin rhythm; his aggressive percussion can be heard on dozens of jazz albums from the 1960s. This 1973 album, the title of which is a response to many of his band members leaving to form Tipica 73, features a fierce trumpet section and tremendous piano playing from Eddie Martinez on uptempo numbers like "El Hijo de Obatalá," and "Llanto de Cocodrilo," and the title track, while the ballad "Yo Tengo Un Amor" swings gently.
Joe Bataan was a unique figure in Latin music history. Born to a Filipino father and a Black American mother, he grew up in a Puerto Rican neighborhood and spent time in prison. Riot! is not only one of the best-selling Latin albums of all time, it's a pioneering effort in the development of Latin soul, the precursor to salsa. The seven-minute title track features police sirens; Bataan conducting the band and showcasing individual players, James Brown-style; and an irresistible handclap rhythm propelling the hard-charging trombones. The album also includes Latin instrumentals, doo-wop ballads, mambo numbers, and passionate street-corner soul.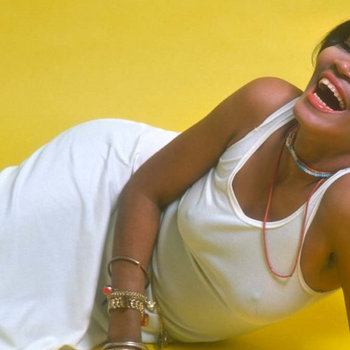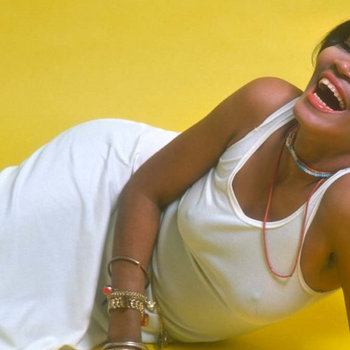 Cuban singer La Lupe was the queen of the Latin soul era, a volcanic, sui generis talent. She performed a broad range of material, including English-language songs like "That's The Way It's Gonna Be" here, but her forté was passionate boleros; her voice could slide in a moment from an Eartha Kitt-style purr to a hurricane of raw emotion. This album is divided neatly in half: Side One is all orchestral, operatic boleros, while side two is raw Afro-Cuban fire, building to the closing "Guaguancó Bembé," a passionate tribute to her Santeria faith delivered with nothing but voice and percussion.
Celia Cruz made her official debut as a member of the Fania Records family with this 1974 album, a collaboration with the label's founder, Johnny Pacheco. With Papo Lucca of Sonora Ponceña on piano; Charlie Rodriguez on tres; Hector Zarzuela and Luis "Perico" Ortiz on trumpets; and Justo Betancourt and Ismael Quintana among the chorus, with Pacheco providing percussion and flute, this album was an ideal showcase for her magnificent voice. The music is quite traditional, with little or no R&B or jazz influences except in some of Lucca's piano solos, but the performances are so energetic that the music feels perfectly modern.