LABEL PROFILE
Epitaph: 10 Questions
By Andrew Jervis · February 03, 2015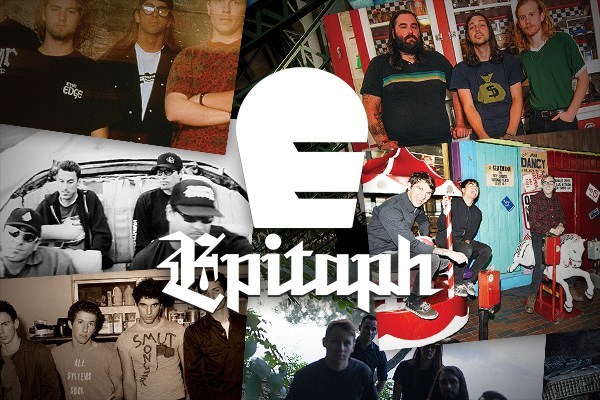 Epitaph has ridden many musical waves, from early days in 1980, when it simply served as a P.O. Box for Bad Religion, to championing the SoCal punk revival through the following decade, and developing sister labels that have delved into musical styles way beyond the label's roots.
Recently, Epitaph and sister label ANTI- made an insanely eclectic selection of music available on Bandcamp for the first time: from Baltimore-based, post-hardcore act Pianos Become the Teeth, to Malian Tuareg master Tinariwen, and certified legend Tom Waits. The labels are also developing fresh-faced acts, treading new territory with Philly soul man Son Little and alt-rockers The Sidekicks. Thirty-five years in, the Epitaph family of labels is still independent and is still DIY-ing it as they have since day one.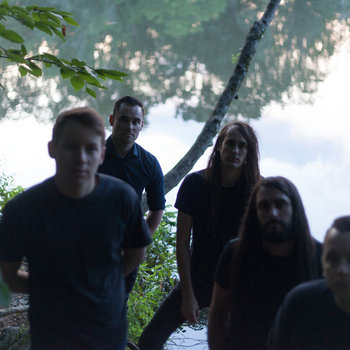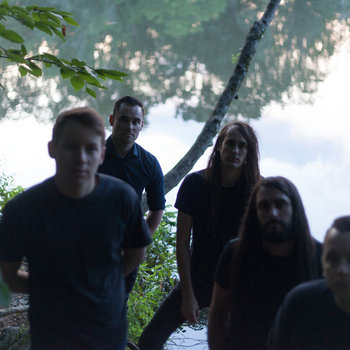 Jon Strickland has held down the VP of Sales role at Epitaph Records for 10 years. In that decade his job description has changed a lot, as physical retailers like Tower have come and gone, and new outlets in the digital realm have risen in their place. In this first in an occasional series of record label spotlights, we asked Jon 10 questions about the past, present, and future of Epitaph.

Bad Religion, circa 1980
Bandcamp: The early days of Epitaph were synonymous with the SoCal Punk scene and, more generally, the 90s punk revival. Did the label have a role model back then, and is that era an inspirational touchstone for everything the label does now, or do you feel like the label has evolved to be the hub for something else?
Jon Strickland: The early years of Epitaph still inform everything we do today, because we had so much early success with Offspring, Rancid, Bad Religion, and that period was very "make-it-up-as-we-go-along." But the things we learned about fans, marketing, retail, radio – every aspect of the business – we are still applying today, albeit in a different environment. I'm not sure there was a specific role model when Brett (Gurewitz) started the label, but I don't think you could be in SoCal and not be amazed at the stuff that labels like SST were doing. That label is a model for me personally – such amazing A&R, great design, and of course, run by musicians.
BC: What role does Brett play at the label these days? And, as a former band member, what qualities/attributes do you think Brett instilled in Epitaph over the years?
JS: Brett is as involved, if not more involved, than at any time in the history of the label. Chiefly he's signing bands and doing A&R in the traditional sense — not just finding bands but working with them on production, songs, image. Of course we have lots of bands that don't need that, but Brett is a great mentor to a young band looking to navigate the business.
Brett's great motto is that the artist is always right. We work with so many artists who have very defined ideas of what they want, and Brett has been on the artist end of those discussions with labels enough times to know that we never want to tell those artists, "This is the single."
photo by Michael O'Brien
BC: Tell us about the sister labels, when did they come along?
JS: ANTI- and Hellcat are the official sister labels. Hellcat is Tim Armstrong's label, so apart from Rancid, it has been a home for bands like Dropkick Murphys and Tiger Army, and also – very proudly – the last, great albums from Joe Strummer. ANTI- came along in 1996 as an imprint to release Tom Waits' Mule Variations and blossomed from there. Then of course there's dBpm, Wilco's label. We also have a close relationship with Burning Heart Records from Sweden, and we've put out Refused and Hives releases with them, and just put out a new Raised Fist album. And then we have some up-and-coming friends like Autumn Tone, and some other relationships that will roll out later this year.
BC: Specifically, what is the idea behind ANTI-? It boasts an enviable and eclectic roster. Was it always supposed to be that way, and how has it evolved since inception (in the late 90s)?
JS: ANTI- very quickly grew from being a label to put on a Tom Waits album into an idea, which was to work with artists who were mavericks – be they heritage artists like Mavis Staples and Solomon Burke and Merle Haggard; or rising stars like Neko Case and Jolie Holland; or newcomers like Saintseneca, William Elliott Whitmore, and Sean Rowe. We had some huge early successes with Tom and Merle and Solomon, and that brought us the reputation of being a place where artists could come and be themselves and be supported. That Brett Gurewitz aesthetic definitely carried over into ANTI-.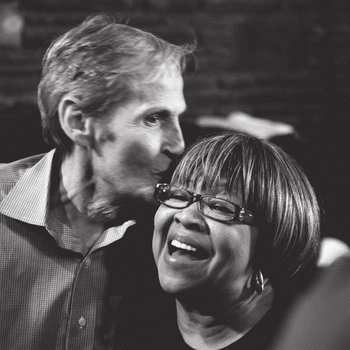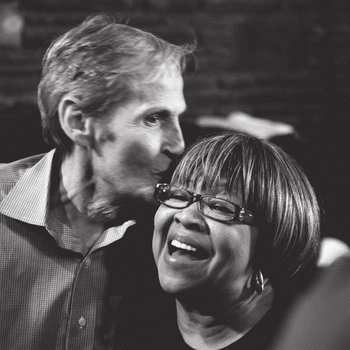 BC: What are the best-selling releases for either label? And have there been any disasters?
JS: The Offspring's Smash was really the album that broke Epitaph and that second wave of punk wide open. I've heard some different numbers, but that album has sold at least 12 million worldwide. It was and maybe still is the best-selling indie album of all time. For ANTI-, Tom Waits' Mule Variations was a career album for him, a gold album, and a great way to start ANTI- off.
We never have disasters. Seriously, it is hard for bands associated with a certain youth scene to evolve into their next phase, and we've had some hits and some misses there. I think a band like Title Fight is doing an amazing job of morphing with each release, while still keeping to core musical values.
BC: How many records do you suppose Epitaph and ANTI- will release in 2015? Is that up or down from prior years?
JS: We are pretty big for an indie; we do around 40 records a year. I'm not sure that will be going up this year, but it certainly won't be going down.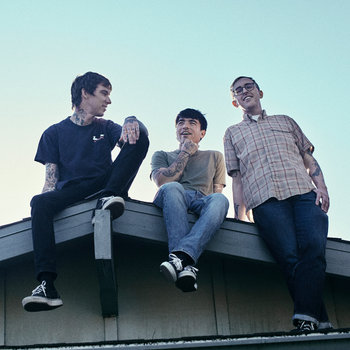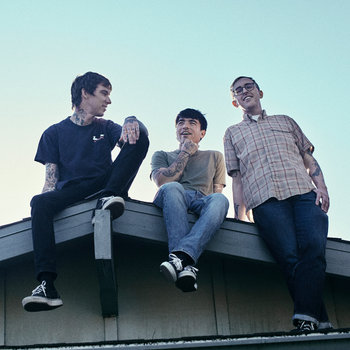 photo by Dan Monick
BC: Can you describe where Epitaph and ANTI- are currently headed, musically speaking?
JS: Because of the diversity of both rosters, we are always heading in a lot of different directions. I think we continue to see, in younger fans, that the old tribes that defined scenes are falling away. We've been working on that idea since we worked with Atmosphere on Seven's Travels, and we put him on Warped Tour. Everyone said Warped kids would never accept him, but he went over amazingly well with huge crowds. That shift continues. I think we see that with bands like the Sidekicks and Joyce Manor, which can appeal to indie fans and hardcore fans and it's the same fan.
BC: Who are the latest signings to each of the labels?
JS: On Epitaph, we have a new roster of bands who are bridging the post-hardcore world and a more indie scene, bands like Pianos Become the Teeth and Joyce Manor, and we just signed Desaparecidos, who put out one album back in 2002 and are working on an amazing new album.  We also signed a great band from Kansas City, Beautiful Bodies, who will be on Warped Tour this summer, and have their debut album out late spring.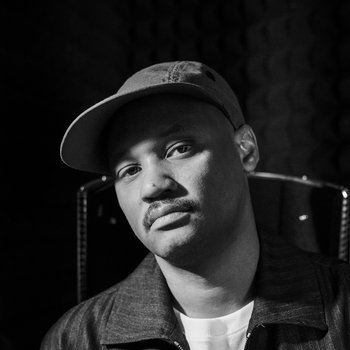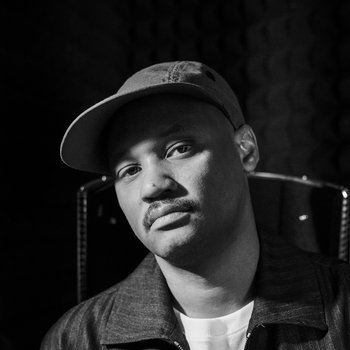 photo by Todd Cooper
On the ANTI- side we are really excited about Son Little, a songwriter/producer/multi-instrumentalist who comes out of the Philadelphia hip-hop scene. He'll have his first album out late Spring and in the meantime, we have an EP from him already out. He's also working on an EP with Mavis Staples that really blends a lot of new sounds with her great soul-gospel style.
BC: What makes a band attractive to your labels?
JS: I think we look for the same things on both labels: bands and musicians who aren't following in a row that's already been plowed, who have their own vision. We don't look for a single or a certain image, although we work with bands that live in that world. Other than that, it's a pretty eclectic roster on both labels, but on the ANTI- side, we are always looking to put together artists who don't have obvious things in common. Or we mix generations, like we are doing with Son Little and Mavis.
BC: What are the biggest challenges and most exciting opportunities for a label like Epitaph or ANTI-, given the current state of the music business?
JS: In ten years I've seen a lot of change in how people listen to music. The exciting change is how many new places, like Bandcamp, have come along to give people really easy access to music at all levels — from artists recording at home and putting stuff straight out into the ether to labels like us, who still make CDs and LPs and cassettes. With fans having so much access to music, the challenge now is to provide a forum where they can find music at the level of curation they want. If they are huge music heads and know exactly what they want, great. Or maybe it's some kid who has just discovered Tom Waits and wants to hear more music like that. (Sorry, kid, there's really no one else out there like Tom.)
Follow Epitaph's founder, Brett Gurewitz, on Bandcamp: https://bandcamp.com/brettgurewitz