LABEL PROFILE
The Elephantine Indie Pop Archives of Spain's Elefant Records
By Jude Noel · June 02, 2022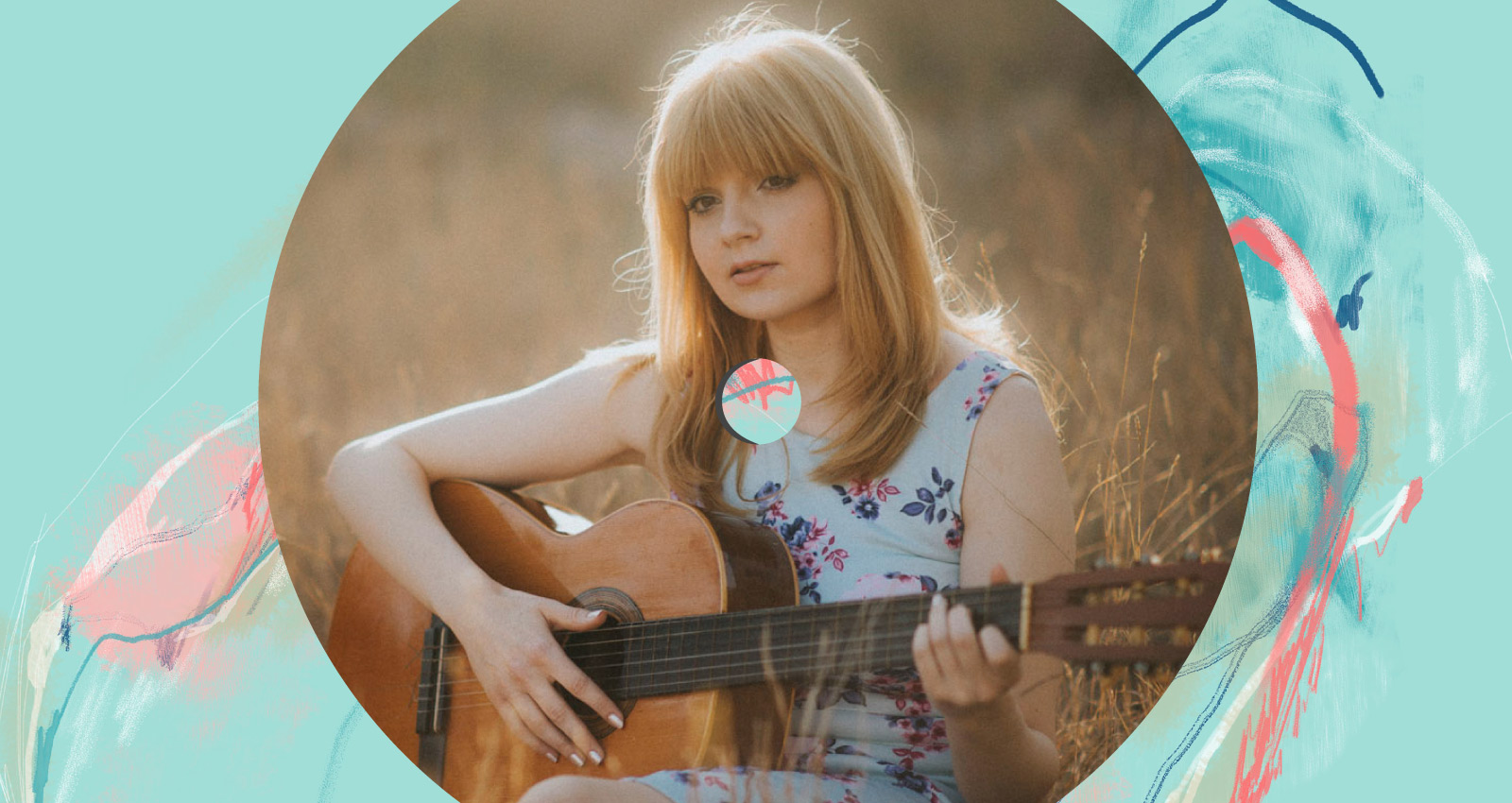 When indie pop first emerged in the UK during the early '80s, the movement was defined by its contrasting punk rock roots and effete charm, a juxtaposition that softened at the decade's end, when Bristol label Sarah Records slackened the genre's feverish pace to make room for more starry-eyed sentiment.
At the same time that Sarah was pressing its first wave of iconic singles, Spanish popkid Luis Calvo began laying the foundation for an underground empire of his own.
"When I was a teenager, there was a great explosion of new groups and independent labels after the end of the dictatorship in Spain in the '70s," he says. "It left a huge impression on me, especially on a musical level. I grew up listening to indie groups and saw how a lot of labels were being founded here and around the world."
Fascinated by the staunch DIY ethos of these upstart projects, Calvo began DJing parties in Madrid, publishing a fanzine titled La Linea del Arco, and eventually launching a label—Elefant Records—with his girlfriend Montse Santalla in 1989.
"The '80s were a decisive moment for the genre in the UK and USA," says Calvo. "I felt the need for people in Spain to get to know these bands."
Merch for this release:
7" Vinyl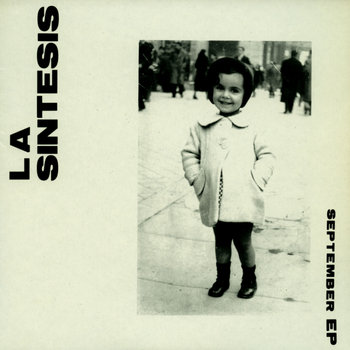 Though the label's earliest signees were clearly influenced by the reverb-drenched gloom of their British counterparts, Elefant gradually developed a signature sound as it grew through the '90s. By the turn of the century, the label became known for its seamless blend of electronic production, vintage exotica, and higher fidelity power pop, tending to their local scene while recruiting acts from across Europe and beyond to maintain an astonishingly prolific output.
"We have published albums by groups from all over the world: English, American, Italian, German, Swedish, Japanese, Chinese, Greek, Brazilian, Argentine," says Calvo. "In those early years without the internet, everything was more complicated, but the fanzines I got were guiding me. From one group to another, one fanzine to another, like a chain, I was meeting incredible new groups and writing them letters offering to publish a single for them."
Though it's been more than thirty years since its founding, Elefant has yet to slow down. That's a blessing to the indie pop community at large, but also a massive hurdle to anyone discovering the label for the first time. Their catalog, which contains well over 500 releases, is dizzying to scroll through. Where do you even start with a collection of music this large and diverse? If you're brave enough to take the plunge, here are 11 solid entry points into Elefant's elephantine archives.
---
Merch for this release:
Vinyl LP, Compact Disc (CD)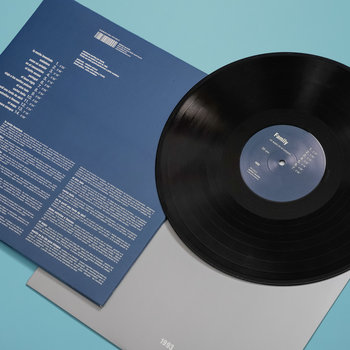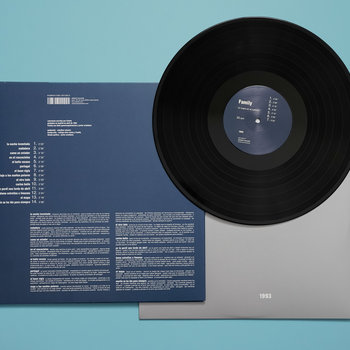 Short-lived duo Family released their first and only full-length record, Un Soplo En El Corazón, on Elefant in 1993, zeroing in on the cozy synth-pop intersection between New Order and The Field Mice to magical effect. Credited with helping to establish the "Donosti sound"—a bossa-tinged offshoot of twee pop that flourished on the Spanish coastline—the record put Elefant on the map while serving as a touchstone for the bands it would work with in the future.
"It is a very special album for Montse and me," says Calvo. "When the songs were demos and we started dating, we listened to their songs all the time. Then we released the album on Elefant. It was a dream because of what the record meant to us. At that time most of the Spanish indie groups sang in English and very few did it in their native language, but Family was one of them. That was decisive for many new groups to emerge making indie music in Spanish."
Despite their impact on Spain's indie pop scene, Family was a notoriously reclusive band, refusing to do interviews or take press photos. In 2015, Elefant peeled back a layer of mystery by reissuing the aforementioned demo tape. Casete reveals a more electronic side of the group, drum machines and synth pads scraping against tape hiss while staccato lead guitar fades to the backdrop. Songs like "Carlos Baila" benefit from the increased intimacy, perfectly mixed for dancing alone in your room
Merch for this release:
Vinyl LP, Compact Disc (CD)
At first glance, you might assume that Gijón-based noise rock outfit Eliminator Jr. formed some time around 2010, when bands like Yuck and No Age led a movement of Jazzmaster wielding proto-grunge revivalists. They were named after a 1988 Sonic Youth song, after all, which was itself a nod to their pals Dinosaur Jr. And just look at that cover art: It encapsulates the era so well, you'd think the band were doing so in retrospect.
In reality, the group emerged in 1991 while still in high school, paying tribute to two acts that were still very much in their prime. Their debut album, 1994's Chándal, is an odd pastiche in that it's tinged with nostalgia despite the recency of its source material. On "Hipergen", the band rapidly shift between clean guitar pop and deep-fried shredding, gluing the track together with endearingly monotone vocals. "Cutie," true to its name, ditches the dissonance in favor of pure bliss, built around a peppy chord progression and handclaps. Though Eliminator Jr. may not have been aware of it at the time, Chándal acts like a time capsule, collecting the sounds and aesthetics that fascinated the band's members in their formative years.
Merch for this release:
Compact Disc (CD), Vinyl LP
Alternatively titled Catboy if you managed to grab Elefant's initial vinyl pressing, Catgirl is the sole LP release by South London trio Eggplant, who specialized in breezy power pop with a deadpan affect. The production is crisp and the songs are brief, transforming the hooky garage rock of early '90s girl groups like Tiger Trap into pristine pop that could have easily landed a spot in a cult teen movie soundtrack.
Merch for this release:
Compact Disc (CD), 7" Vinyl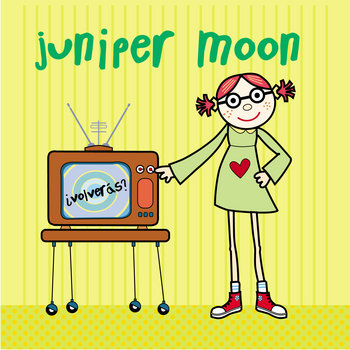 Recorded while the band's members were in their teens, Juniper Moon's debut EP, ¿Volverás?, is a crunchy and fast-paced twee punk effort that immediately stomps on the gas pedal, refusing to let up. Buzzsaw guitars float across chugging basslines, sweetened by Sandra García's effortless vocal melodies and soaring solos. It's simple stuff, but performed with enough enthusiasm to transcend its garage rock trappings.
Merch for this release:
Vinyl LP, Compact Disc (CD)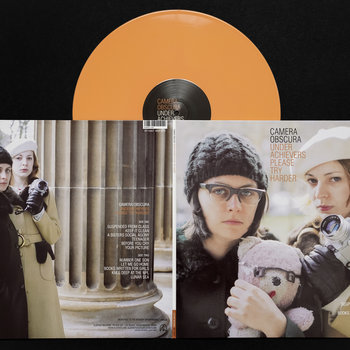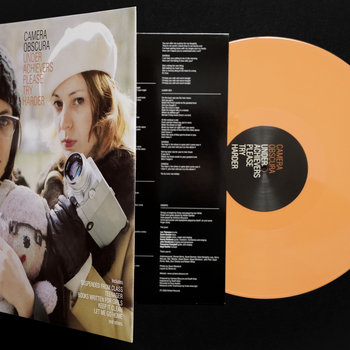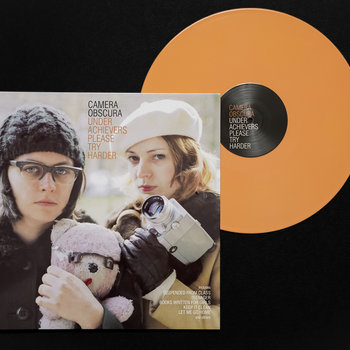 Glasgow's Camera Obscura are one the best-known bands to work with Elefant, debuting on the label in 2001 with their first LP, Biggest Bluest Hi-Fi, before entering a U.S. distribution deal with Merge for the release of Underachievers Please Try Harder. More in tune with fellow Scots Belle & Sebastian than Elefant's noisier domestic signees, the band filled their sophomore record with soft, mid-tempo tunes that go down like a mug of sleepytime tea. Opener "Suspended from Class" swells with the longing of an unrequited crush in an undergrad writers's workshop, its horn section and organ heaving from chord to chord like sighs. "Books Written for Girls," a twangy gibe at a self-important ex, is a highlight, emulating the dreamy pedal steel sound of classic country music.
"We have lived so many incredible moments with Camera Obscura," says Calvo. "We started almost from scratch, but in a few years everything changed and the group became very big all over the world. It was all very exciting, for them and for us. Tracyanne is a very talented songwriter—we love her very much and we admire her very much too. She has a very special way of composing and her songs are eternal. They're timeless albums that will continue to be listened to and enjoyed even after many, many years."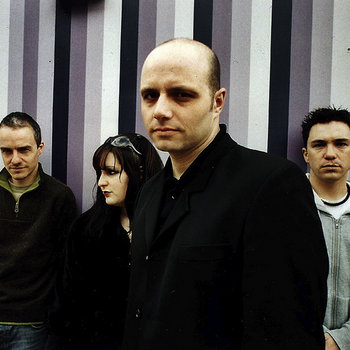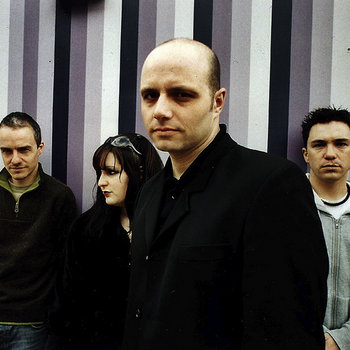 Merch for this release:
Compact Disc (CD), 2 x Vinyl LP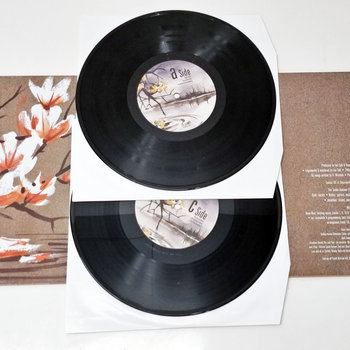 Fronted by Bobby Wratten, a former member of The Field Mice and Northern Picture Library, London's Trembling Blue Stars would release their first four LPs on Sarah Records's successor Shinkansen before migrating to Elefant in 2004. Their first release with the label, The Seven Autumn Flowers, is a minimalist affair, easing up on the shoegaze and electronic of their early discography in favor of glacial, heartbreaking folk-rock. While the band later experimented with skittering drum machine rhythms and gothic dissonance on future efforts, this record is a fascinating snapshot of Trembling Blue Stars at their rawest: straight melancholia, no chaser.
Merch for this release:
Compact Disc (CD), Vinyl LP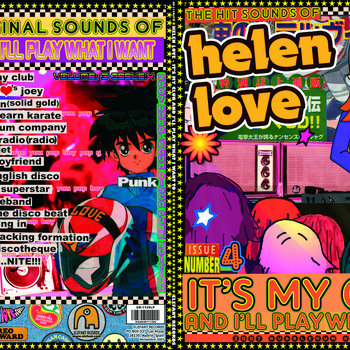 Helen Love was hyperpop before the majority of the genre's practitioners were born, mashing first-wave punk rock, UK rave music, and otaku culture into their technicolor pop chimera. Though the Welsh band—named for its singer—burst onto the scene in the early '90s, pressing a steady stream of 7" records on Damaged Goods Records, they wouldn't begin working with Elefant records until 2007 with the release of their sophomore LP: It's My Club and I'll Play What I Want To.
The record opens with the unaccompanied voice of a text-to-speech software, declaring that "The club is now open…Please make your way to the glitter dance floor." Palm-muted power chords and a tinny synth lead fade into earshot before the band launches into action. Love illustrates the scene in greater detail: Imagine laser beams, massive JumboTron screens, and a thirty-foot tall inflatable Joey Ramone and you'll get the picture. Hyperfixated on skater boys and club culture, the album goes down like a sip from the fountain of youth, fortified with optimism and unabashed naivety.
"We've always been fans of Helen Love," says Calvo. "They mixed so many things that we love: the sound of groups like The Primitives, Talulah Gosh, and Shop Assistants with electronic and Japanese influences. It's a perfect formula."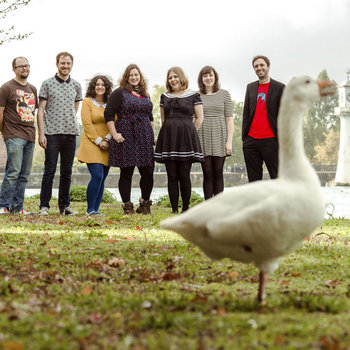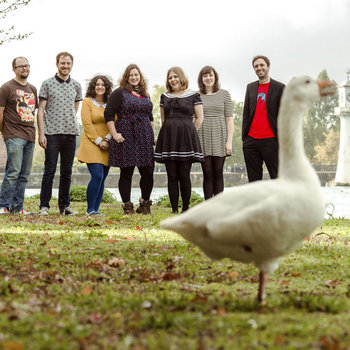 Merch for this release:
Compact Disc (CD), Vinyl LP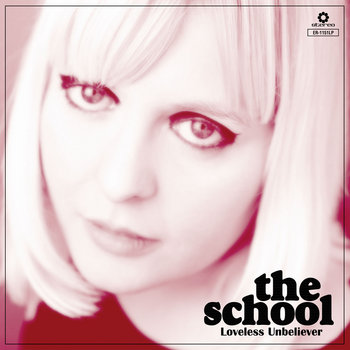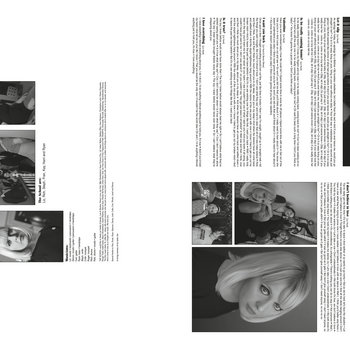 Also based in Wales, The School mold the lavish orchestration of Phil Spector's Wagnerian pop in their own image, widening the infamous producer's monophonic walls of sound to form crisp, immersive anthems. The band's 2010 debut record, Loveless Unbeliever, is loaded with celebratory brass arrangements and kitschy rock 'n' roll instrumentation that evokes images of checkerboard diner flooring.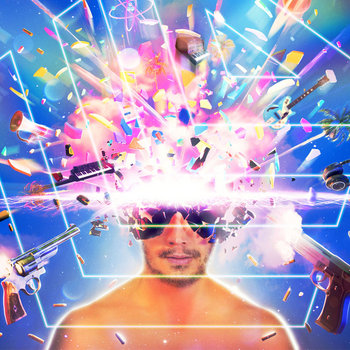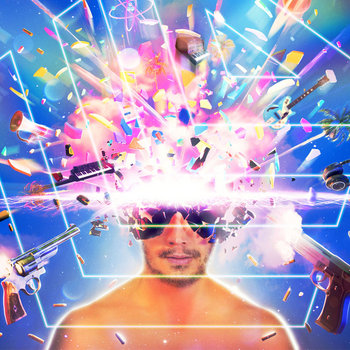 Merch for this release:
Vinyl LP, Compact Disc (CD)
When Barcelona producer Guille Milkyway released his debut record as La Casa Azul in 2000, the project was still somewhat tethered to the guitar-driven sound of traditional indie pop. Starting with a base of jangly, mid-'60s bubblegum pop, La Casa Azul's early works on Elefant overflowed with sugary synthesizer, adapting Brian Wilson's kitchen sink orchestration to fit the palette of 21st-century electronica. Wasting little space, his arrangements were one part Stereolab and one part Shibuya-Kei, fizzing like volatile concoctions in a mad professor's lab.
As La Casa Azul garnered national attention in the late-aughts, nearly earning a spot in 2008's Eurovision Song contest, Milkyway began to embrace an even more syncretic approach to pop, nicking ideas from ABBA and Electric Light Orchestra to flesh out his kaleidoscopic brand of retro-futurism. 2011's La Polinesia Meridional was a tropical mix of '70s funk and the blog-rock poptimism of bands like Passion Pit and Two Door Cinema Club. Though a bit more attuned to mainstream tastes than his past work, the evolution worked in the band's favor, furthering their quest for the perfect pop hook.
Developed between 2012 and 2019, La Gran Esfera is La Casa Azul's most recent LP and their most radical sonic shift to date. Infused with the flashy bombast of festival EDM and a dash of trap percussion, the record retains Milkyway's commitment to all things saccharine through a more contemporary lens. While opener "Podría Ser Peor" modernizes disco grooves in the vein of Daft Punk's Random Access Memories, tracks like "A T A R A X I A" feel more entrenched in the present moment than ever. 808s drums ripple against silicone synth pads that ooze sentiment, peaking with ecstatic future bass synth drops. Though something of an outlier in the Elefant catalog, La Gran Esfera is one of the label's most impressive offerings, mining the landscape of Top 40 pop for its hidden indie pop charm.
Axolotes Mexicanos
:3
Merch for this release:
Vinyl LP, Compact Disc (CD)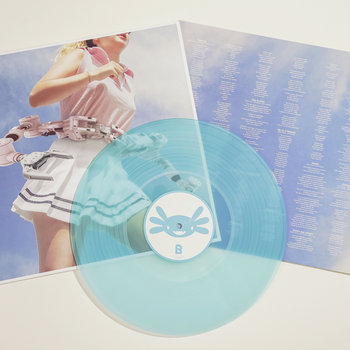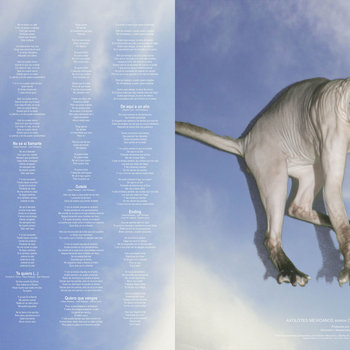 Influenced as much by Japanese idol groups and picopop as the scrappy twee-punk of English bands like Heavenly, Madrid's Axolotes Mexicanos have an omnivorous taste for anything cute. Their latest LP, cheekily titled :3, is brimming with geeky enthusiasm, polishing the lo-fi synth-punk fusion of their early work in the mid-2010s until sparkles like a backlit Game Boy Advance screen.
On tracks like "Oshare Kei" and "Cuando_estoy_contigo.mp3," the band nails down the perfect equilibrium of organic and digital textures they've been chasing for years, girding their gritty power chords with scintillating sound effects. The record's opening and closing tracks, each laden with goofy drum fills and bittersweet melodies, are meant to mimic the tropes of anime theme songs: Axolotes Mexicanos are so committed to their whimsical world-building that every entry in their discography feels like a separate season of their own TV show, the budget increasing bit with each renewal.
Merch for this release:
Vinyl LP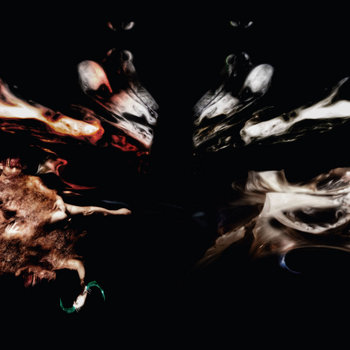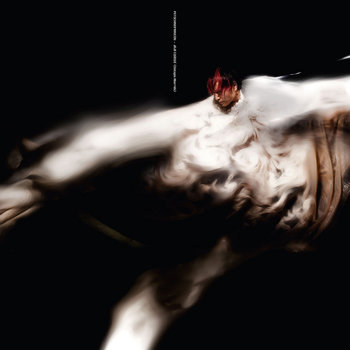 Chenta Tsai Tseng's first full-length release under the pseudonym PUTOCHINOMARICÓN is a gritty exploration of hyperpop and digicore, taking hold of the genres's more pleasant traits and warping them beyond recognition. On single "AliExpress," his vocals are pitched-up to inhuman heights and shredded to bits, nearly drowned out by distorted hardcore kicks. "Trollface, will there be life beyond virality?" he asks, lamenting the irony-poisoned state of online culture. Despite its dazzling array of synth work inspired by PC Music and Y2K pop, Tsai's music confronts the listener with an intense, whispery closeness that breaches the uncanny valley; the vibes teeter between twee and terror.
"We went to the first concerts of PUTOCHINOMARICÓN, and it so happened that we saw him 3 times in short succession," says Calvo. "We became fans, but at first we didn't think that he knew of Elefant or would be interested in releasing records with a label like ours. One day we read that he liked La Casa Azul and groups that we also liked, and we saw that there was such a connection and we wrote to him immediately."