LABEL PROFILE
Electronics in the Atmosphere: A Guide to Ki Records
By J. Edward Keyes · March 31, 2016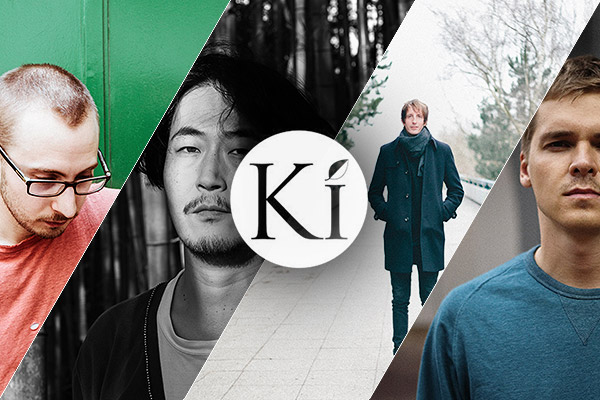 Since 2009, the German label Ki Records has been loosely specializing in ambient electronics, but they also make room in their catalog for jazz, neo-classical and dubstep. According to Paul Kadow, the label's co-founder, all of their releases have a single unifying quality. "I think it's the atmosphere in the music," he explains. "Most of our releases have a similar atmosphere, even though the style is very diverse." You can hear that commonality with even a cursory hop through the catalog: the somber, soulful vocals in Sean Piñeiro's "Grounds" don't feel too far removed from the quiet digital ebb and flow in Christian Löffler's "Notes." There's a kind of soulful melancholy running through all of the albums, making them absorbing mood music for quiet moments.
Which is not to say that the history of the label was all peace and calm. "When we started out in 2009, we really didn't have a clue how to get this working," Kadow recalls. "We thought, 'OK, we can just produce records, and we will just sell them to the stores.' We didn't realize stores prefer to order from a distributor. The other issue was that we had nice music, but nobody knew about it. We were saying, 'Hey, here's a release from this artist. You've never heard of this artist, you've never heard of the label, but please buy it.' Eventually we got better, but these two things were hard in the early days."
Now, Ki has a commanding catalog of the kind of expertly-crafted music that reflects deep care and dedication on behalf of both artist and label, as well as an audience who appreciates the mindful way in which they package and release music. According to Kadow, that's not accidental.
"Music can really do something to your inner self," says Kadow. "That's what makes it special, and also what keeps it from being trendy. Some records, you can't even listen to after five years. What's really important for me, when it comes to releasing music, is that it has a much longer lifespan."
We asked Kadow to walk us through Ki Records' history using a few of their pivotal releases.
Christian Löffler, Heights
photo by Maximilian Bartsch
Ki Records' other co-founder makes his mark with a brief EP of soulful, gently-throbbing electronic music.
He's using a lot of samples from nature—wood and wind and water—which is kind of timeless. These kind of sounds occur in your normal life—not in the city so much, but when you go out to nature and the countryside. There's a kind of repeating scene that is always there throughout his music, and that all started with these four tracks. Before that, he didn't do this kind of music. It was a much different style. This was the first time he produced the kind of tracks that are now his trademark.
Christian Löffler, A Forest
The title of Löffler's 2012 release is a perfect reflection of its contents; unlike 'Heights,' 'A Forest' is gentle and plaintive—a quiet walk through peaceful surroundings.
This was really a milestone for us. From this point on, everybody was really aware that Christian existed, and that his music had a really wide reach. What he always says is, it's much harder making music nowadays than it was at the time, because back then he was completely free of all the influences—he was just doing his own thing. I think the record is really diverse. There's a piece that has no beat, there's a poet speaking at one point. This is actually more of the complete work for him, because he was trying not only to do electronic dance music, but also to make music just for listening. I think it's much much harder these days to get back to this pure being—being creative in this pure way.
Monokle, Saints
Merch for this release:
Compact Disc (CD)
Skittering, panicky electronic music with big surges of sound, clattering rhythms and bright, blinking synths.
I downloaded one of Monokle's very early albums, and I listened to it so many times. I loved his music so much that I reached out to him, but unfortunately his English is not the best, and we had a hard time communicating. But he was really interested, and I had the feeling that we were on the same level musically. We had similar backgrounds, that's why we decided to work together. We're good friends now, even though I've never met him. I think, again, the atmosphere on this record is very deep and very emotional. That's what I really like. You can listen to it in one sitting and you don't get bored. It gets you in a great mood—that's the biggest goal. I think the piece works as a whole.
daisuke tanabe, Floating Underwater
Merch for this release:
Vinyl LP, Compact Disc (CD)
photo by Nakaya Sato
One of the more expansive releases in the Ki catalog, Floating Underwater blends dry, rattling rhythms with short flashes of electronics, running from drum 'n' bass to jungle to glitch and back again.
I've known him since 2001, and he actually had a big influence on my whole musical background. He introduced me to jazz, to drum 'n' bass, to British hip-hop and grime. He was based in London at the time [of this record], and I was there very often, so we just hung out all the time—listening to music, going to concerts and clubs. He was doing music already, and I was really impressed and excited to listen to his new music. I was collecting every piece of his music that he released, even though they were on a cassette label from Japan. His music is so crazy, and so different from everything else that I know. He's a really amazing talent, and a very great artist. He also designed our label logo.
Christian Löffler, Young Alaska
Merch for this release:
Vinyl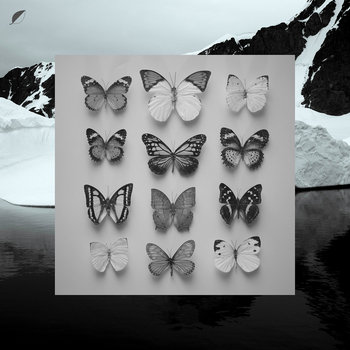 photo by Matthias Heiderich
Löffler's most diverse release to date, Young Alaska is even broader and more expansive than its predecessors, widening Loffler's scope resulting in billowing sheets of sound that hypnotize and soothe.
We went to school together, so it's hard for me to say what I like about him as a musician. I think what is good about him is that he is very strict for himself and his music . It has to be a certain way, and there's no other way. I like that. I'm not like that, to be honest. I would love to be. On Young Alaska, there are tracks that he played in his sets because he he didn't want to play his old music—he was always adding more songs to the live set. People reacted really positively to those songs, so he decided he wanted to do a maxi-EP. Most of them were done while he was away, in the airport, in the hotel, and then he finalized them in his home studio.
Sean Piñeiro, Saved Once Twice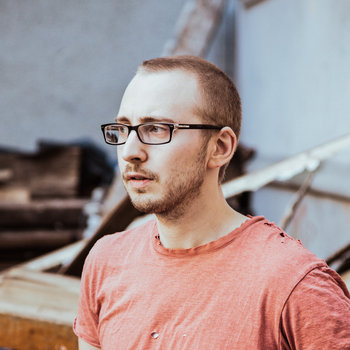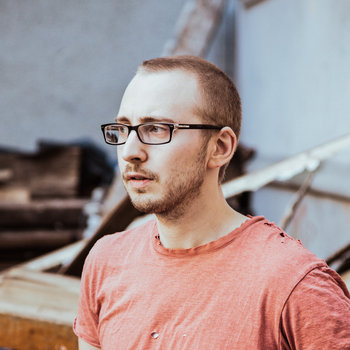 photo by Matthias Heiderich
A big, transfixing kitchen-sink of a record, Piñeiro blends soul samples with ambient electronics and global rhythms for a result that feels like a brief trip through music history.
Sean sent us demos, and the demos sound completely different [from this record]. It wasn't this hip, dubsteppy music. But I could feel that there was something about his music that really struck me, so I said to him, 'Hey Sean—I think you can do much better. There's so much potential here. You should just do what you like.' All of a sudden he said, 'Oh, I have some other stuff, maybe you'll like that.' So he sent us three or four tracks, and that's when I thought, 'Oh my God, this is amazing.' I told him, 'This is beautiful music, we should do more. Forget the EP, Let's do an album.' He's the kind of guy that reacts positively when you challenge him a little bit. Every week he sent me new songs, and they were all amazing. They all fit together so well and we ended up with this 14-track album. It was incredible. I think it's one of my favorite albums ever. I don't think I'll ever get tired of listening to it. All of a sudden he had these super famous DJs coming around asking him for remixes. He's such a great guy.