LABEL PROFILE
Australia's Efficient Space Label is a Home for Adventurous Listeners
By Martyn Pepperell · March 25, 2021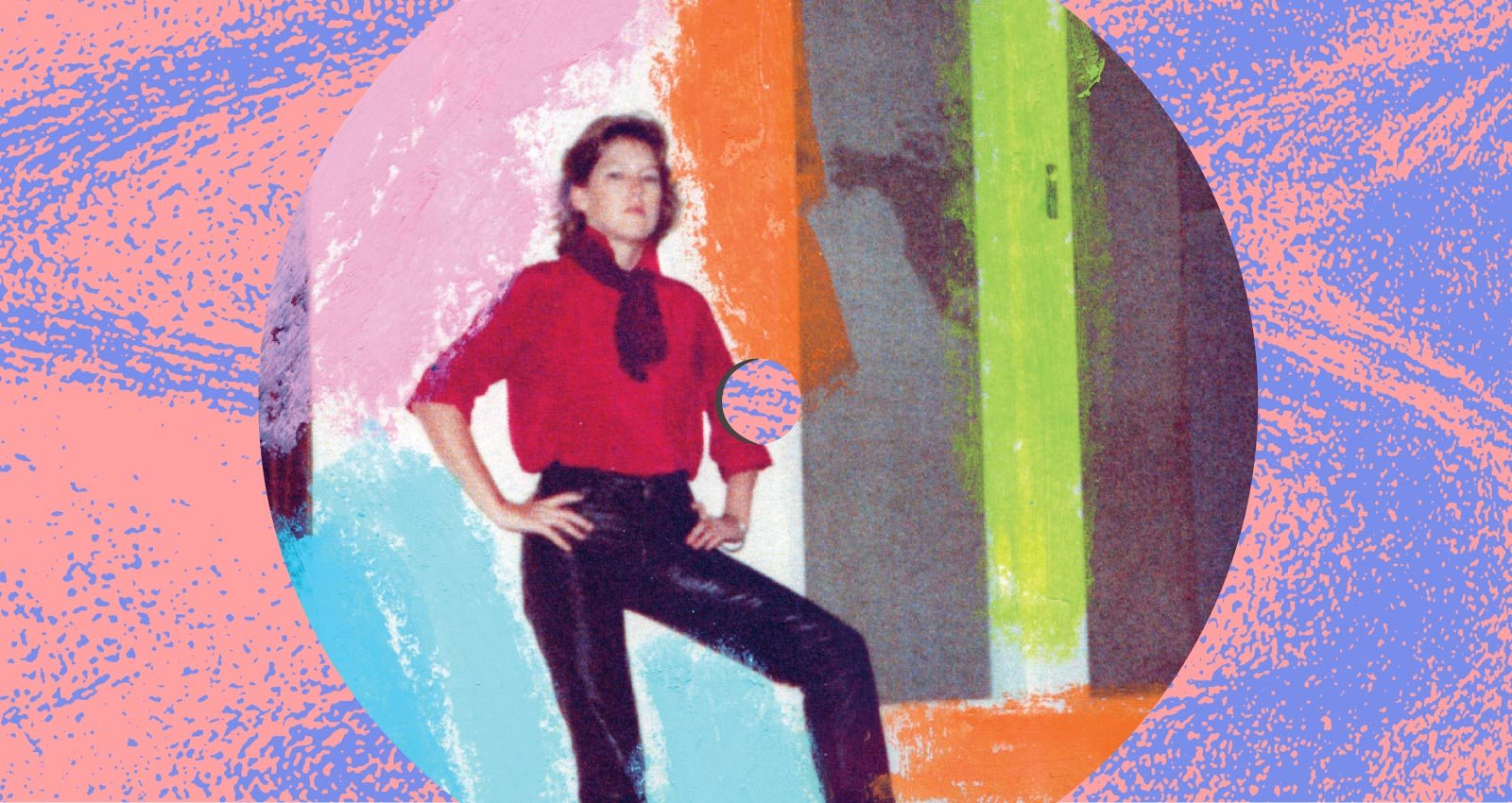 Growing up as a teenager in Melbourne in the early 2000s, record collector, broadcaster, DJ, and label owner Michael Kucyk lived by what was, at the time, Australia's only record pressing plant, Zenith Records. "I come from a really sleepy suburb, and the fact that this place was a five-minute drive from my house was kind of a fantasy," he says. Unsurprisingly, Zenith Records had an in-house music library. Kucyk got friendly with the staff and started going around to the plant to borrow records. "They did live-to-acetate recordings," he says. "Sonic Youth did a two-hour jam direct to vinyl on a Tuesday night. I'd be able to go down there with 10 people and watch it happen."
During his penultimate year of high school, Kucyk made a friend in art class who was equally influential. "I met this guy, Rob McKenzie, who was amazing. He would burn me Squarepusher CDs and LTJ Bukem mixes, and he introduced me to 3RRR. I think that was definitely a trigger point." For those unfamiliar, Melbourne's 3RRR (102.7FM) is a forty-five-year-old community radio station. Powered by a small army of passionate, specialist volunteers, 3RRR is one of those stations that has a show for everything. For Kucyk, 3RRR was like traveling through a stargate. "I just started exploring, and I haven't looked back," he says.
While he was studying marketing at university, Kucyk fell into the habit of listening to a late-night 3RRR show, Wig-Wam Bam, hosted by Woody Mcdonald. "He'd talk to all these amazing artists like Michael Yonkers and Vashti Bunyan that are kind of household names now, but [this was] back then, in the formative years of the internet," Kucyk enthuses. He started calling into the show, and the two became friends.
Mcdonald had Kucyk trained to cover for him on 3RRR while he was away in the U.S. to attend South By Southwest. After Mcdonald returned, Kucyk started volunteering for the station as a fill-in DJ. "I would say yes to covering a show, say, the reggae show, without knowing anything about reggae, and within a week, I would have cobbled together a show to present under the guise of being an expert," he laughs.
In 2005, Kucyk launched his own show on 3RRR, Noise In My Head (NIMH), which he styled as a freeform sonic excursion. NIMH quickly developed a cult following, and Kucyk started traveling to Japan on digging trips, where he befriended Eiji Taniguchi and Norio Sato, the owners of Osaka's Revelation Time and Rare Groove Records stores. Soon enough, he was hosting international guests on NIMH like ESP Institute boss DJ Lovefingers, Tim Sweeney from Beats In Space, and Tokyo's Chee Shimizu. "I knew something was happening when I started getting emails from places like New York and London," Kucyk says.
Lovefingers remembers Kucyk and NIMH as a special part of his DJ trips to Melbourne. "Out of all the people there with great taste, Michael had this ultimately genuine way of sharing his love for things and absorbing what you brought to his show," he says. "He also could see a bigger picture that was this web of personalities in our worlds that were all tied together through the music we shared."
Kucyk also worked as an A&R for Mushroom Music Publishing, founded by the late Michael Gudinski. In 2013, he moved to Sydney to take on a job as an A&R at the seminal Australian indie dance label Modular Recordings. Given the state of the industry at the time, the Modular job didn't last. Still, while he was living in Sydney, Kucyk moved his radio show over to London's NTS Radio Live, which he broadcasted with on a regular basis until 2018, roping in guests like Lena Willikens, Hunee, and Brian Shimkovitz of Awesome Tapes From Africa. He also started DJing seriously, and launched a NIMH label with releases from Suzanne Kraft, Lucy Cliché, and Villa Åbo.
By 2017, Kucyk had returned to Melbourne and refocused his efforts on a new reissue label, Efficient Space. "There was a lot of material that I was championing through the radio show," he remembers. "Most of it was vintage. I guess I came to love and be attached to certain things that I felt deserved a second life, and they had amazing stories that needed to be told."
Coming up on 20 releases, Efficient Space has explored a cornucopia of sounds: '90s Australian dance music; late 20th-century folk-pop and lounge; '80s DIY industrial; Indigenous electronica; dream pop; street soul; post-punk, and beyond. Over the last year, Kucyk has also been publishing a new community-oriented music zine called Enthusiasms. Below, we explore 10 releases from the Efficient Space catalog.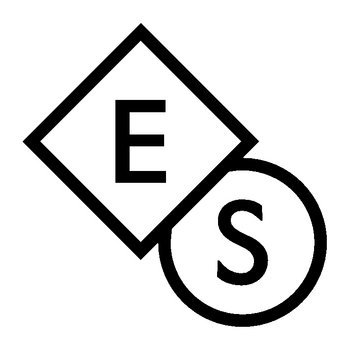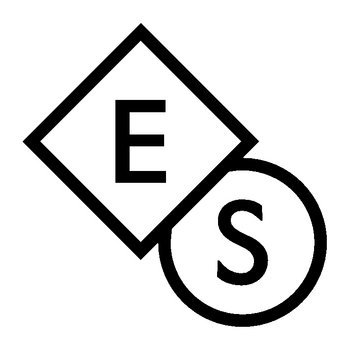 Merch for this release:
2 x Vinyl LP
The second release on Efficient Space, Sky Girl started life as a limited edition bootleg mix CD, sold exclusively through the now-shuttered Parisian fashion boutique Colette. Compiled by French collectors Julien Dechery and DJ Sundae, Sky Girl collects 15 rare folk-pop, new wave, and art music tracks recorded between 1961 and 1991. DJ Sundae suggests listening to it "on the road, while driving, preferably during springtime." Fittingly, since its release, two of the artists featured on Sky Girl, Karen Marks and Joe Tossini, have had records reissued through Efficient Space.
Merch for this release:
Compact Disc (CD), Vinyl LP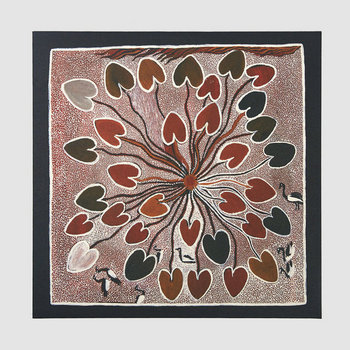 A collection of recordings made by three Indigenous Yolngu songmen from Arnhem Land in Australia's Northern Territory—Bobby Bunnungurr, Jimmy Djamunba and Peter Milaynga—and Victorian musician Peter Mumme, Waak Waak ga Min Min is perhaps the most significant release in the Efficient Space catalog. Mixing Djinang- and Gannalbingu-language songcraft with field recordings and lush, electronic production, Waak Waak ga Min Min came to Kucyk's attention through a friend from 3RRR, the DJ and producer Andras, who co-compiled the Midnite Spares and 3AM Spares compilations for Efficient Space with Instant Peterson.
"The first time I heard it, I think my tongue dropped out of my mouth, snaked its way under the seat, out the boot of the Commodore station wagon Instant Peterson was driving, dragging along the bitumen [asphalt] like one of those anti-static straps," Andras says. "Waak Waak Djungi absolutely floored me. It doesn't fit within the 'Orchestral' or 'Acoustic Aboriginal' modes favored by our national broadcaster. It's a loud secret—subtle, nuanced, and yet totally epic at the same time."
Merch for this release:
Vinyl LP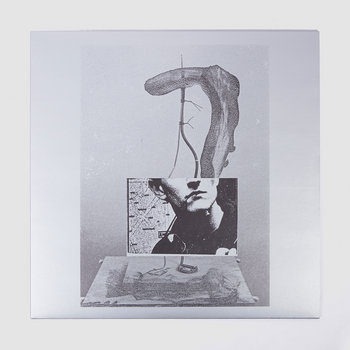 Assembled by Sky Girl co-compiler Julien Dechery, Le Raccourci is a career-spanning retrospective of the works of elusive French composer Sebastian Gandera. Created northeast of Paris with a piano, field recorder, sampler, and four-track, Gandera's delightful miniatures speak to soul-searching reflection and nostalgia, as rendered through a delicate, pastoral style. "Le Raccourci is an outlier in terms of success and popularity, for whatever that's worth, but this retrospective of modern classical miniatures still stands as one of my proudest moments," says Kucyk.
Merch for this release:
2 x Vinyl LP
3AM Spares is a double LP of dance music recorded in Australia (or by Australians) during the '90s and early 2000s. Although Andras and Instant Peterson's previous Efficient Space compilation Midnite Spares, was an exercise in digging through second-hand stores, private collections, and the 3RRR station music library for avant-pop and post-punk gems, 3AM Spares was more of a digital affair. "It was a lot cheaper and messier than looking for records, and allowed us to include a more diverse array of sounds—vinyl was never a democratic or accessible medium to release music on in Australia," says Andras.
Merch for this release:
Vinyl LP, Compact Disc (CD)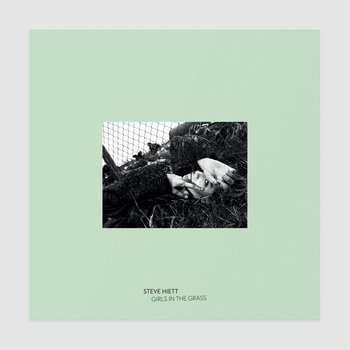 This one was released in collaboration with the Manchester-based reissue label Be With Records. Girls In The Grass is a collection of lazy Sunday afternoon instrumentals created by the late, great English fashion photographer and guitarist Steve Hiett and his friend, graphic designer and producer Simon Kentish, between 1986 and 1997.
Recorded in a relaxed style over bowls of fresh pasta and glasses of red wine, Girls In The Grass' chugging rhythms and weightless guitar work recall the sound of Vini Reilly's post-punk project The Durutti Column, but with a heavy dose of carefree Balearic soul. "This was a wild journey," says Kucyk. "I wish Steve was still here to witness what his music truly meant to people."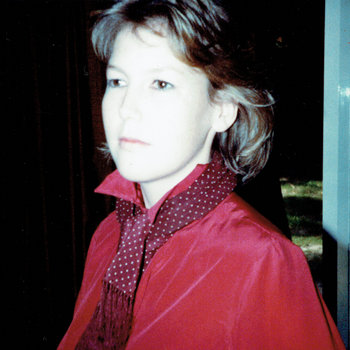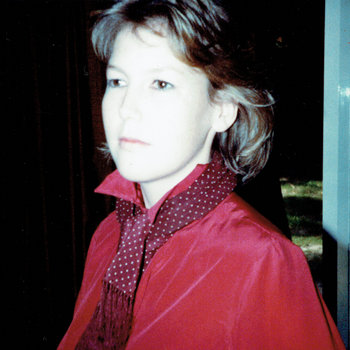 Merch for this release:
Vinyl LP
Since it was released 40 years ago, Melbourne rock journalist-turned-manager-turned-vocalist Karen Marks' Cold Café has become one of Australia's most recognized minimal wave recordings. As DJ Sundae puts it, "Cold Cafe hits all the right spots. It's the perfect mix between new wave, dub, and pop. Karen's beautiful voice is catchy and moving, and it matches perfectly with the refined production of Ash Wednesday."
For Efficient Space's Cold Café reissue, Kucyk was lucky enough to be able to pair it up with two other songs Marks recorded and released in the early '80s, plus two previously unreleased demo tracks.
Wilson Tanner
II
Merch for this release:
Vinyl LP
II is (unsurprisingly) the second release from Wilson Tanner, the duo of Andras and fellow Australian multi-instrumentalist, producer, and DJ, John Tanner, aka Eleventeen Eston. Kucyk describes II as a "nautical, ambient masterpiece." Purportedly recorded aboard a '50s riverboat with a resourceful array of weatherproof electronic instruments and a long extension lead, II takes the South Pacific Balearic sound they mapped out on their debut release, 69, and reframes it with the clarity of a sudden cold snap descending on paradise. Sharp, frosty synthesizers, floating melodies, and bubbling acid basslines coalesce into an archipelago of newer age sounds for the climate change era.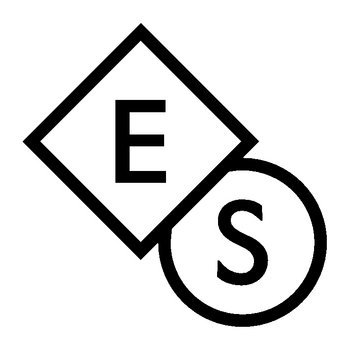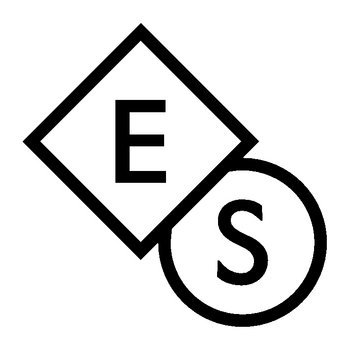 Merch for this release:
Vinyl LP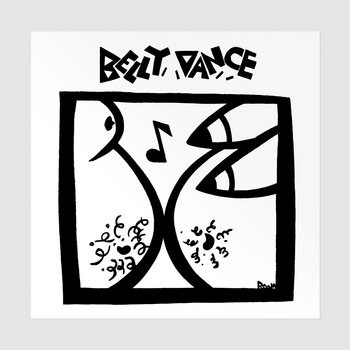 As the '90s dawned, Sydney dance-funk big band Bellydance recorded "3 Days Man!," a song that tied together UK street soul, festival jam band acrobatics, and samples of Chip Monck's infamous "Brown Acid" audience address at Woodstock in 1969. Released in 1991 on a 12″ that included a remix from fellow Sydneysiders Peewee and John Ferris, "3 Days Man!" caught the attention of famed BBC Radio One DJ John Peel, and paved the way for Bellydance's debut album One Blood. Efficient Space's reissue includes both versions and the 36-second "No People" remix.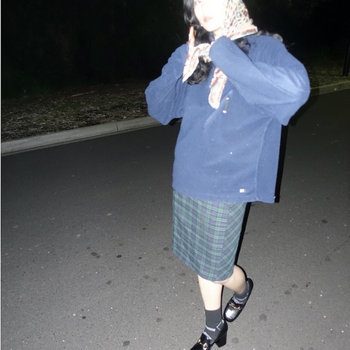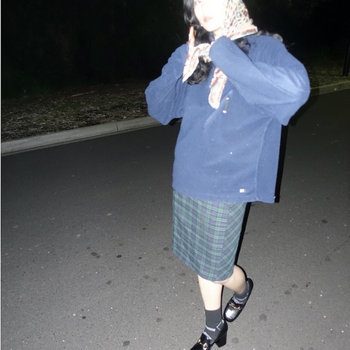 Merch for this release:
Vinyl LP
Originally a short-run cassette for Altered States Tapes, Melbourne experimentalist Ying-Li Hooi's 2019 Untitled album is a masterful set of dubwise sound transmissions. Co-produced with Berlin-based musician Tarquin Manek, Untitled's eight songs use a virtually translucent aesthetic to offer up a set of haunted interpretations of bossa nova, chamber dub, jaunty synth jams, and levitating kosmische. Hooi's voice features throughout, but rather than being an explicit narrative tool, it often serves as a texture or presence. "I take on new music projects very sparingly, but Ying-Li's initial tape release blew me away," says Kucyk. "An undeniable proposition to present it to a wider audience."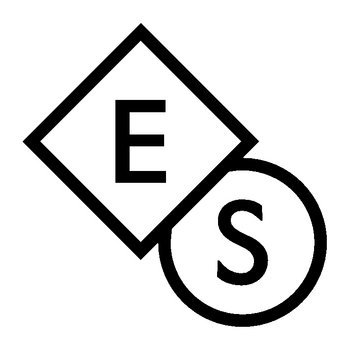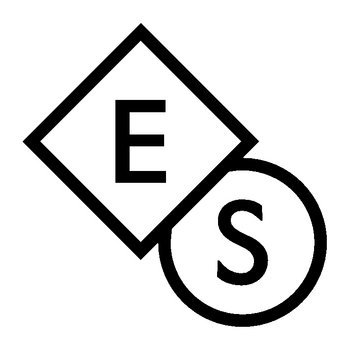 Merch for this release:
Vinyl LP
Oz Waves, Efficient Space's second compilation release, and Oz Echoes: DIY Cassettes and Archives 1980​-​1989 were compiled by Steele Bonus, the Amsterdam-based graphic artist, DJ, and radio broadcaster who is responsible for Efficient Space's visual branding. Both compilations serve as detailed explorations of Australia's '80s DIY underground, but where Oz Waves sifted through a cycle of unruly synth-punk, tape loop cut-ups, and inner-city pop, Oz Echoes works through proto-techno, EBM, punk-funk, drone-pop, and whatever else could be salvaged from community radio archives and abandoned studio reels. The first 99 LP copies of OZ Echoes come bundled with an exclusive poster set designed by Steele Bonus.