LABEL PROFILE
The Shanghai Dance Label Eating Music Encourages Experimentation and Collaboration
By Bryan Grogan · January 27, 2020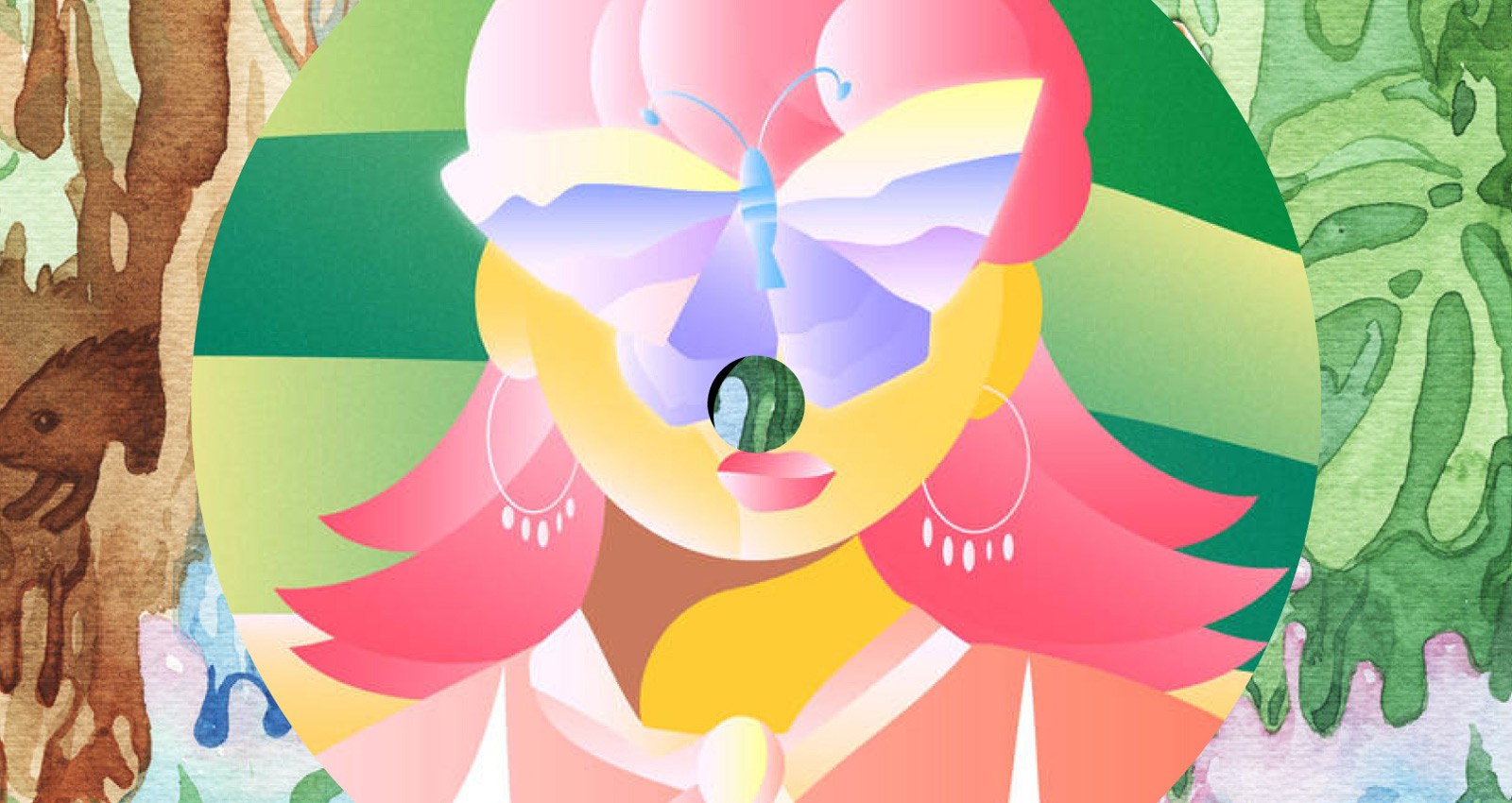 Shanghai's Eating Music label began just two short years ago, an offshoot of the local record store Daily Vinyl. The duo behind Daily Vinyl, Endy Chen and Cookie Zhang, had earned a reputation as curators with impeccable taste—both via the LPs they stocked in the store as well as the music they played during their DJ gigs on the local circuit. Feeling that the store had perhaps achieved its full potential, Zhang began dreaming up ways to expand its offbeat personality into other outlets where it could help nurture and grow the local scene. And thus, Eating Music was born.
The label wasted no time releasing music. Their first LP from Taiwanese beatmaker Kool Klone was released in September of its first year, and releases from Voision Xi's Little Happiness Group and Wisconsin-born beatmaker Cruel Buddhist followed just a few weeks after. As if that wasn't enough, Zhang also invited some local producers to attend the label's first camp—a two-week sojourn in the countryside where young musicians could learn the skills of production and collaboration. For the camp's second year, Zhang opened submissions to aspiring attendees all over the country.
Zhang says that the motivation for the camp sprung from her desire to get to know musicians before signing them to the label. As a result, the loose group of producers who became connected with Eating Music started feeling like an extended family, with roots in a variety of scenes and cities. These are just a few of the artists who belong to that family.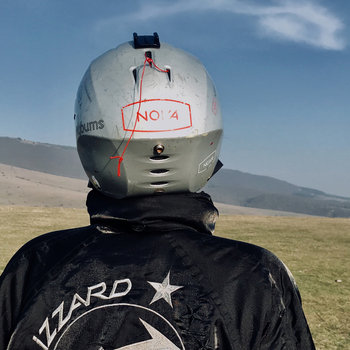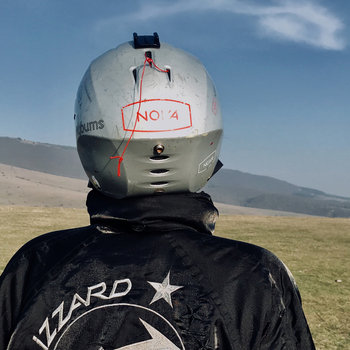 Merch for this release:
Vinyl LP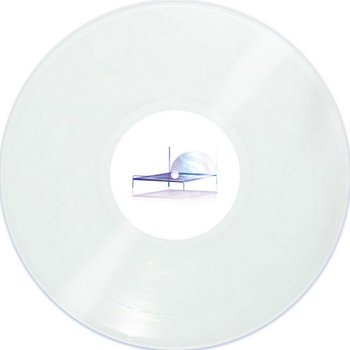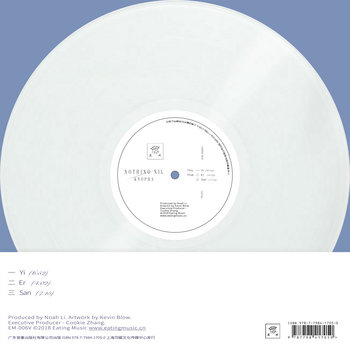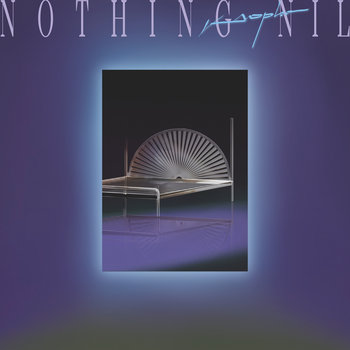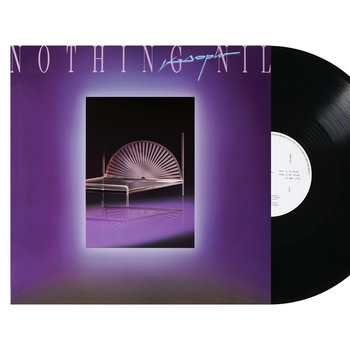 The music of Xiamen beatmaker, Knopha, feels like it's infused with the sunny vibe of that seaside city. And while he calls Xiamen home, Knopha is also a regular fixture at Shanghai clubs like Elevator and Dada, which is where he first connected with Endy Chen and Cookie Zhang. Like many producers, Knopha is a dedicated crate-digger, rummaging through the bins at trash markets—markets that sell vinyl records imported into the country under the guise of rubbish—in search of anything new or interesting. He became fascinated by Japanese musicians who fused sounds from the East and West, and attempts to straddle that same line with his own music. His three-track EP Nothing Nil—which has now sold out of three consecutive vinyl pressings—fuses, gorgeous billowing ambient sounds for an introspective album powered by uplifting beats.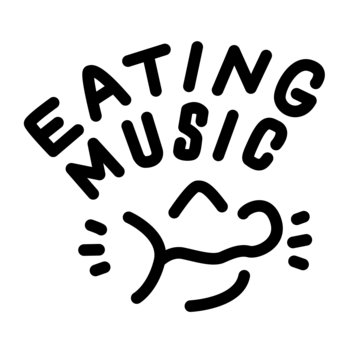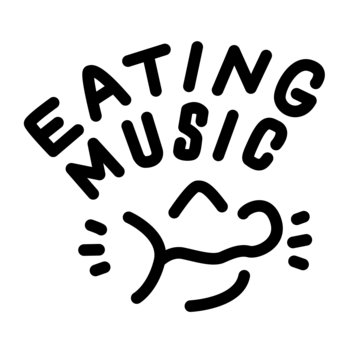 Merch for this release:
7" Vinyl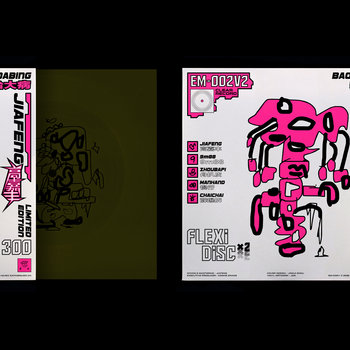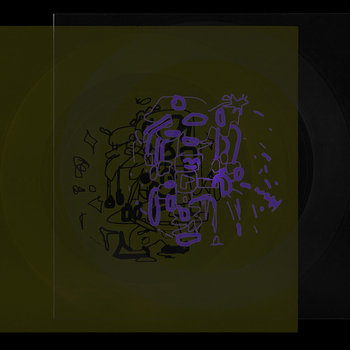 One of the more irreverent voices on Eating Music, Shanghai-based Jiafeng started his career making noise music in New York before moving back to China just a few years ago. EM​-​002V: 蹦迪治大病 / 报菜名 is a two-track flexidisk vinyl that showcases Jiafeng's surprising knack for writing pop songs—"蹦迪治大病" loosely translates to "disco cures a serious illness"—despite this record being his first foray into the genre. Jiafeng cites contemporary J-pop, as well as old Cantopop and City Pop, as influences on his sound—a kind of return to and embrace of the nostalgic pop music that repelled him when he was younger. On "报菜名 Bao Cai Ming" (the title of a traditional solo comedy piece, which is a long tongue twister that includes around 100 food names) Jiafeng sought out rappers with diverse backgrounds and regional dialects to reflect the regional diversity of the foods mentioned in the original comedy piece, recruiting the Malaysian hip-hop group ManHanD and Taiwanese rappers 9m88 and 舟扒皮 (Zhou Bapi). The result is one of the most infectious tracks in the Eating catalog.
Merch for this release:
Compact Disc (CD)
Kool Klone is responsible for Eating Music's first release, a compilation of tracks from his earlier albums. Klone met Zhang through a mutual friend, and was immediately impressed with both her drive and her vision for what she wanted her label to be. Zhang invited Klone to participate in Eating Music's 2018 Camp, and a fast friendship was quickly formed. As Klone tells it, hip-hop developed on the island largely due to the popularity of street dancing, with music and beatmaking shortly following suit. Klone's own style combines found sound and samples with mellow beats that occasionally incorporate elements of jazz and hip-hop. It's not surprising then that he cites Pete Rock and Q-Tip among his primary influences.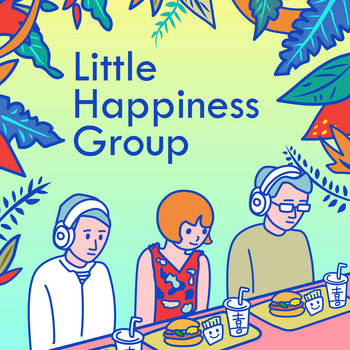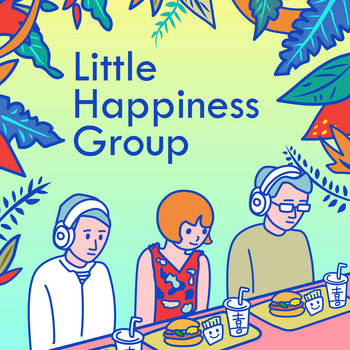 Merch for this release:
Compact Disc (CD)
Shanghai is a city rich in jazz tradition. In just the last year, Blue Note opened a venue in the city, and Jazz at Lincoln Center has been hosting legendary acts in Shanghai for the last 30 years. Voision Xi, lead singer of the Little Happiness Group, has worked for the Shanghai organization JZ Music—who are responsible for the city's biggest jazz festival—for the last nine years. And it was during a late-night jam session at the old JZ Club in Shanghai that Xi first met the musicians who would soon make up Little Happiness Group. On 2018's Debut, the group covers songs by Nick Drake, Miles Davis, Stevie Wonder, and more. Their interpretation of Drake's "River Man" is gorgeously simple, with Xi's effortlessly elegant voice serving as the glue that binds together the horns, drums, and double bass with ease.
Merch for this release:
Cassette
StrawberryPapa's beats have been making the rounds on Chinese social media for years. In fact, the Beijing-based producer came into contact with Zhang via the internet while he was still in high school. Initially, he was hesitant about officially releasing any music on the label—his style of production is time-consuming, and he was afraid it would take too long to assemble a full-length. But when he began to see the label's impact on the regional scene, he decided to put his reservations aside, knuckle down, and get to work. His album Underwater/Fantasy showcases his ability to combine a diverse array of sounds: Opening track "Rainy Street" is built around the sound of a sampled guitar, threading the lightly plucked strings through meticulously-arranged beats and other room effects. This is cooly followed up by the jazz-inflected hip-hop number "Ocean"—and if you're noticing a theme in the song's titles, you're not imagining it. StrawberryPapa thinks "good music has buoyancy," and the album liberally drizzles the sound of water throughout its 14 tracks.
Merch for this release:
Cassette, T-Shirt/Apparel
Wisconsin native Henry Robinson chose the moniker Cruel Buddhist to reflect his desire to "stay self aware, so that the social conventions we have built into our behavior don't get in the way of helping when we see suffering and injustice." Accordingly, the music he makes feels warm, inviting, and comforting. Like Kool Klone, Cruel Buddhist was also an attendee of the first ever Eating Music Camp, and he remains one of the label's most prolific artists. His first release, the 2018 track "Asimov," was followed just two weeks later by the Disorientalism EP. After that was the conceptual piece Plane B followed by lo-fi G-funk outing, Transpacific Slop, and the hypnotizing Attention Deficit Daydreams double album, with a pair of Christmas albums thrown in there for good measure. Robinson's constant output is a result of what he calls an "urgency to play," and luckily for us, an urgency to produce—record after record.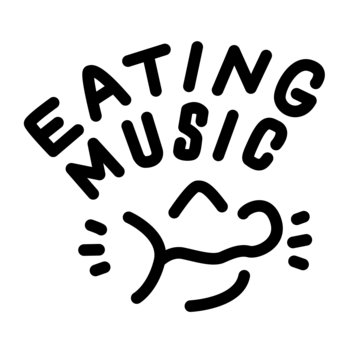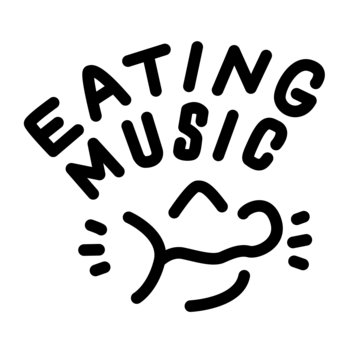 Merch for this release:
Cassette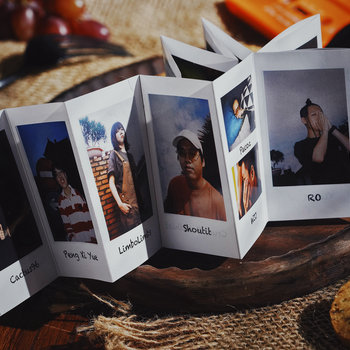 Zhang decided to open up the second edition of the Eating Music Camp to applicants from across the city. Around 80 people applied, but just nine were chosen. The label invited established figures in China's music scene, like Yehaiyahan, Fishdoll, Jiafeng, and Ran Music's Shen Lijia, to work as mentors and offer advice for attendees at the camp. The album that resulted from that two-week experience bears all the earmarks of fruitful collaboration. Hong Kong producer Cocoonics, known for her experiments in boom-bap and jungle, dives into darker and more atmospheric territory on "Ghost" alongside Peng Xiyue and BlurryCloud. Elsewhere, Guangzhou-based producer Kian plucks the mechanical sounds of cicadas from the air for the brief "Cicada Fantasy." The whole thing is a dizzying, kaleidoscopic trip—the perfect representation of the Eating Music aesthetic.