LABEL PROFILE
Celebrating the Sprawling Alternative Archives of Dub Ditch Picnic
By Ned Raggett · March 14, 2022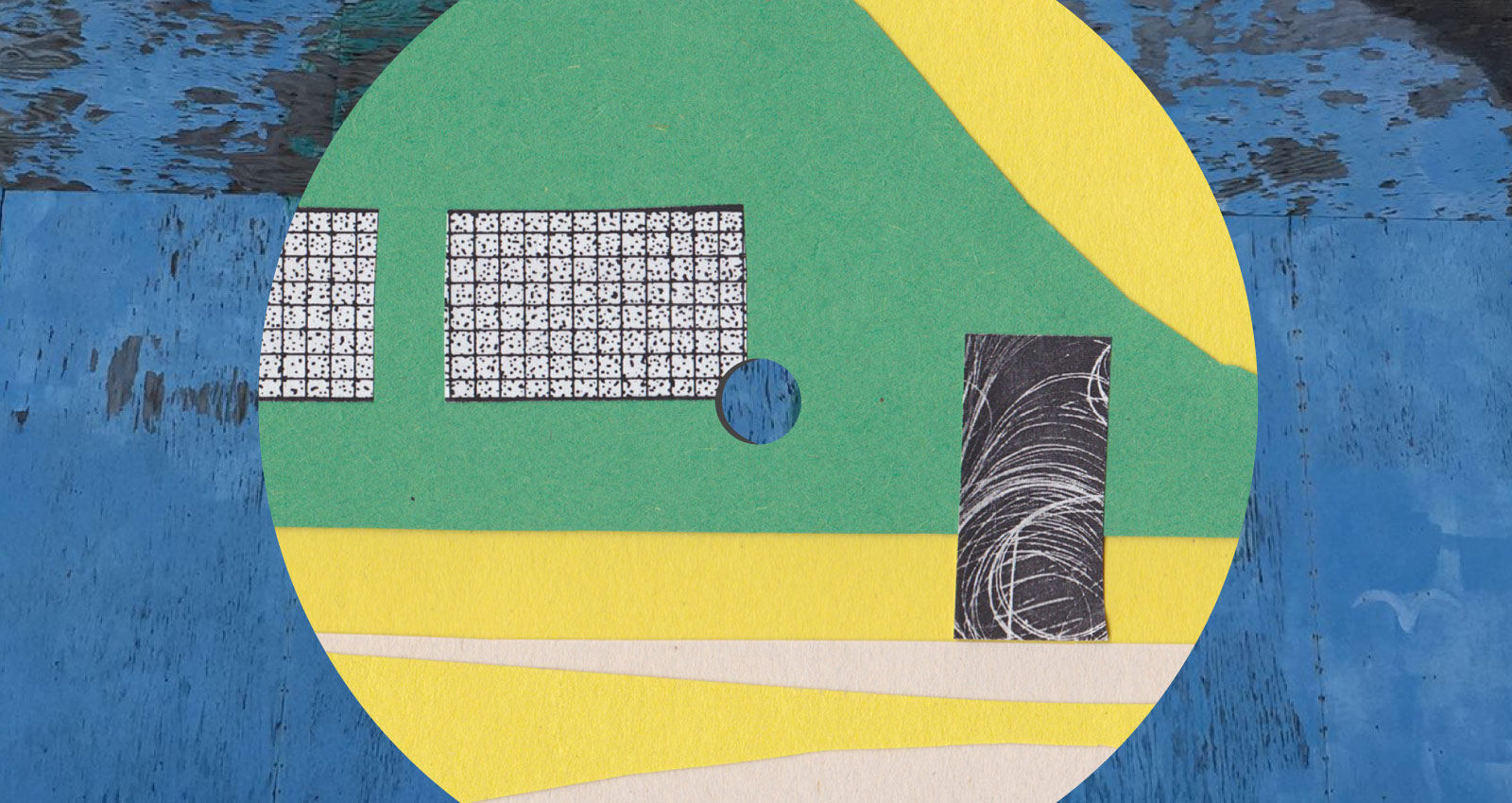 Chris Jacques is 50 years old, talkative, passionate, and wryly funny. Chris Jacques is from Winnipeg, Canada, born and raised. Chris Jacques is a family man, devoted to his wife and children. Chris Jacques is a career education teacher and guidance counselor. Chris Jacques is proud of the Prairie Fire tape label he cofounded, which sparked the creation of Dub Ditch Picnic, a label that went on to release numerous tapes, albums, EPs, and compilations from the early 2010s until recently. Chris Jacques is in palliative care in Winnipeg following years of cancer treatments. And right now, Chris Jacques is recalling his first experiences with music, growing up as a child in the 1970s.
"My parents just had a big library," Jacques says. "I would, at the age of five or six, just be flipping through the encyclopedia, looking for interesting things. It was the same with their stereo. My dad had lots of 8-tracks, so it was easy for me, at five, just to pop one in. So at five, my rotation was The Osmonds's Crazy Horses, Jesus Christ Superstar, and Buffy Sainte-Marie."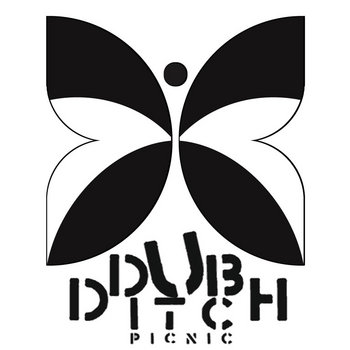 .
00:10 / 00:58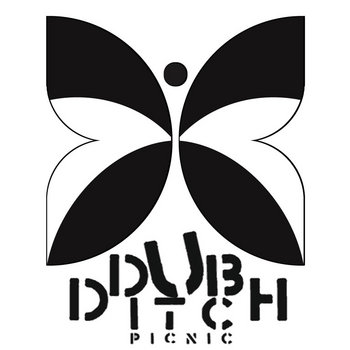 That interest led Jacques to further musical discoveries. At age seven, he got his first KISS cassette as well as Alice Cooper's greatest hits, and he adored "Macho Man" by the Village People. "When we would go to weddings I would have my suit and my chunk heels, and when that song came on, I was all over the place." In the early to mid-'80s, he started listening to metal along with his friends, getting into Slayer, Black Sabbath, Iron Maiden, Motörhead. "And then I got Venom, At War With Satan," he says, "and I popped that on and it scared the hell out of me."
He also remembers the artist who changed his whole way of thinking about music. "At the record store, there was this picture of this dude who had silver hair and gold pants. He's got his hands down his pants. I'm like, 'How's he heavy metal? What is this?' So I went to a shop and I found the album and put that on, like, 'What the fuck is this?' Because I had no idea who Iggy Pop was, not a clue at all. But that was it. That spun the path. I'd go to the record store and be like, 'I have [The Stooges], I want something more.' 'Well here, take this Velvet Underground record here, White Light/ White Heat.' It just went downhill from there."
After graduating high school, Jacques attended the University of Winnipeg and got a show on the campus radio station CKUW. Years pass. He messed around with punk stuff a bit himself, then solo electronic stuff, even though he felt "no confidence, no real skill." One day, he decided to "just go set up a couple noisy boxes and see what happens" at a local show. ("I think it was Fletcher Pratt's show and I probably snuck in," he says, "But I've made it up to him in other ways, I've released a couple of his dub sessions.") Eventually, Jacques met and befriended visual and sound artist Cole Peters, and they decided that there was enough of a Winnipeg scene happening that it's probably worth documenting, and so in 2010, Prairie Fire was born, with Cole handling much of the art design. But Jacques ultimately grew restless with the label's limited scope. "It was like noise and drone, which is great, but I like so many different things," he says. "I wanted to be able to release whatever popped into my head and not necessarily have to get permission. So we kept Prairie Fire going, and I started Dub Ditch Picnic to do whatever I wanted. The name was nebulous enough and weird enough that it could have normal stuff or it could just be completely bizarre."
.
00:10 / 00:58
The label's name came from something that happened to Jacques in real life. "My wife and I traveled to the north shore of Jamaica," he says, "and we met up with a couple and decided to walk up the street to Ocho Rios where I guess they park the boats, and it's a bit of a tourist trap. I looked to the left of me, and there was this little lunch stand down a flight of stairs. So I said, 'You know, I'd like to go here.' And the woman, the other part of the couple, she was like, 'I'm not eating in a ditch.' So they decided to go off and I stayed. I went down and ordered a plate of red beans and rice and a couple Red Stripes and listened to these really, really heavy Rasta dudes with a beatbox, just screaming about people buying up all the land and how it was horrible. I was just like, 'Wow, this is completely amazing.' So when I got home, initially I was going to call the label Dub Ditch Disco. And then I'm like, 'Well, no, it's not really that. It's something different.' So then I said, '"Dub Ditch Picnic," that works.'"
From that moment, Dub Ditch Picnic was off and running, with releases coming out in a steady stream, hailing from all over the map. There was no one key artist or sound—it was just whatever caught Chris Jacques's interest. There's the meditative deep ambiance of Jane Barbe, the epic metal of Shooting Guns, the frenetic noise of the F-UTU-Rians from New Zealand, the free jazz of the Peter J. Woods Free Jazz Ensemble. There's also the cold wave synth dance of Kindest Cuts, and the laptop murmurings of Tim Hoover, which sit alongside the contemplative, near-silent serenity of the Japanese-based Celer, the frazzled and fiery psychedelic punk of Jane L. Kasowicz—either as JLK or with the band Velvet Chrome. On the one hand, there's messy indie rock via Microdot, on the other, extreme noise chaos courtesy of Gomeisa.
"If I would listen to it, or if I would buy it, then I would release it," Jacques says. "If somebody sent something to me and I said, 'I would not personally buy this,' I did not release it. If I wouldn't take it off the shelf and put it in the tape deck or in the CD player, that was an indication that I shouldn't release it."
He mentions other bands he's proud to have worked with, like German Army: "I did three German Army CDs and two side projects by those folks. And that's been very uplifting for me." He also mentions the engaging oddity the Electric Cows. "It's actually just one person," he says. "That's not even a band. I think it may have existed as a thing for a couple shows." Then there's Dub Rifles, an archival release project on the sublabel Sundowning Sound, which Jacques took on in order to have something to do while recovering from a 2013 car accident. "I got in touch with my friend Colin, who was I guess the main bandleader, if you want to call it that," he says. "He found the tapes, which were just on the verge of crumbling; we had to bake them and we saved a lot of live tracks and basically did an entire anthology."
That car accident was its own trouble, something that stopped a fair amount of momentum on his part just as the label's catalog and reputation were growing: "A lot of my contemporaries live in cities where they can bank on [selling] whatever they have right there," Jacques says. "I never had that guarantee. It was like I had to rebuild from scratch. First I was rebuilding from the car accident, then I was rebuilding from being mysteriously sick. Now I know why I'm sick, and it takes all the time and energy. There's always been something in the way, but I knew it would be work, and I was ready to work."
That determination led to one of Jacques's proudest moments, when Jason Furlow of hip-hop legends New Kingdom returned to the public eye thanks to Dub Ditch Picnic. (Furlow told Bandcamp about it in 2017.) As Jacques remembers it, "I was listening to New Kingdom in my office at school, and just in my head I go, 'I wonder where these guys are.' I tracked down Jason Furlow and sent a two-sentence email: 'Hey, what are you doing? Do you have any tracks that need a home? I'd like to do something with you.' I sent that at lunch; at 3:30 my phone rings—how he got my number, I don't know. He's like, 'Yeah, let's do this.' So we did a cassingle and then we did some digital stuff just for Bandcamp."
.
00:10 / 00:58
Jacques embarked on another labor of love when he issued two archival compilations, a chance to celebrate a pair of small, singular labels that carved out their own spaces. "My friend John Kass in Minneapolis ran a label through the '80s and '90s called Prospective Records. [They released] lots and lots of seven-inches, and they hadn't been really collected or digitized or anything. The anthology started as one CD, which eventually became a double CD with a download of another 40 songs that I'm really proud of." It's a remarkable collection, featuring new and veteran acts working in a broad garage/psych realm, ranging from veterans like Radio Birdman's Deniz Tek to younger acts like Colfax Abbey.
The other archival project was an overview of the label Blue Circle, founded by Scott Telles of Austin's ST 37. Blue Circle tends towards an even noisier and murkier underground sound, something which suited Jacques perfectly. "I had it in my head to do for a long time, but it was like, 'I'll get to it. I'll get to it. I'll get to it,'" Jacques says. "Then as I was getting sicker and looking at really slowing things down, it's like, 'Okay, this is going to be one of the last things.'"
The final Dub Ditch Picnic release was released on Valentine's Day: Dub Ditch Picnic – 2011​-​2021 Ten Years of Weirdos, a collection that expanded in a way similar to the Prospective Records retrospective. "I made these mixes," Jacques says, "and it was going to be two, but they were so big that they ended up being four almost 50-minute mixes of tracks that informed both me as a fan and the label as what it is. Lots of weird, cranky Canadian stuff, and stuff from all over the world."
Jacques's archival work continues, even as he prepares to move from hospital care to home palliative care to be with his family. "I just had a friend go through all my Bandcamp stuff and download everything and catalog it: this is the dub folder, this is the experimental folder. This is the PSF, all the blown-out, in-the-red Japanese type stuff," he says. "He put that on an external hard drive for me just so I have all that stuff collected properly, so that I can give it to my son and go, 'Here you go, here's lots of music, if you want to do that.'"
Beyond that, Jacques is considering other pursuits that engage him. "I could probably put together a couple radio shows if I wanted to," Jacques says. "So I think I'll be doing a lot of that. I want to use my time as best I can while I have it. I've been given a huge time of grace, and I'm not going to waste it." Dub Ditch Picnic is no longer active as a label; February 4, 2022 was, by Jacques's choice, the last time the label fully participated in Bandcamp Friday, while the full discography was made available in March 2022 for a basic price to help provide further home care support for the journey home.
But Dub Ditch Picnic will remain, says Jacques—the music still there, for anyone who wants to hear it. "I want the Bandcamp site to be as similar to the record store that I walked into, or I would spend my time at when I was 12 and 13 going, 'What's this, what's this? Tell me what this is.' Because I just don't think kids have that experience anymore. It's like an avalanche sometimes, where I was able to get things piecemeal, as I needed it. I've worked with people for 10 years. They've put their trust in me and let me caretake their sounds. I just don't want to shut everything down and go, 'No, that's it, whatever.' I did this and I'm super happy with it, and I treated people well and I got to meet, and work with so many really cool people and people that I respected for years. Lots of people don't get that opportunity. So I wanted to honor that and just have it as… not a memorial, but as an archival site. Because I was, in my mind, helping folks that were working really hard in their bedroom, in their basement, with whatever they were doing. And I honored it by putting together a physical release, and I want to honor it even after that with some digital presence."
Jacques is clear that he will "just keep going until something says, 'Nope, that's it.' I'm sick, but lots of people get sick. And that's it: I'm sick. I'm not going to let it get in the way of all the important stuff concerning family and friends and all that stuff." Chris Jacques is finishing the conversation, waiting on another day. Chris Jacques is doing what has to be done.
EPILOGUE: Chris Jacques passed away on April 11, 2022. His wife Jennifer and his children Magnus and Maisy, as well as his many friends and acquaintances around the world, keep his memory close to their hearts.