LABEL PROFILE
Dragon's Eye Recordings Cuts a Unique Path Through Experimental Music
By Ted Davis · February 06, 2023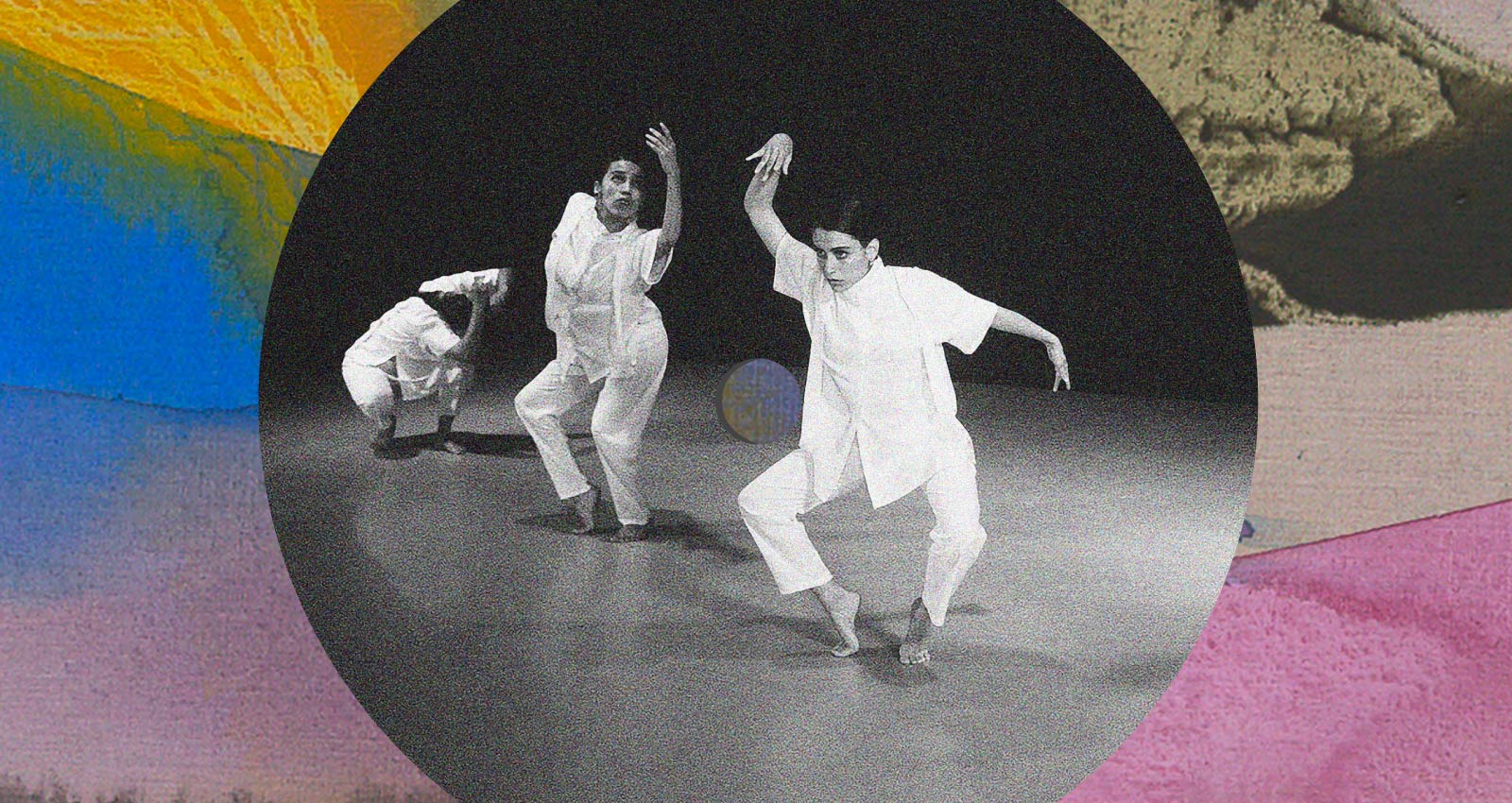 Take a casual scroll through the Bandcamp label page for Dragon's Eye Recordings, and things look mostly cohesive. United by neat, photo-centric covers, the music that the label has released over the course of the last 18 years tends to fall under the larger ambient umbrella. But there is one outlier: A 1989 medley from an artist named George Winston called "Bread Baker's Stomp." Held up alongside so many avant-garde albums, its inclusion might seem like a mistake—maybe a stray upload that somehow ended up pinned to the wrong label profile. But lo and behold, that oddity is, indeed, supposed to be there.
Since 2005, Dragon's Eye has been helmed by Yann Novak. But the label was actually founded by his father Paul—a bohemian baker who moonlighted as a radio DJ—in '80s Madison, Wisconsin as a vehicle for releasing the aforementioned endeavor. Fast forward 26 years, and the younger Novak is following in his father's footsteps. After cutting his teeth partying in the '90s Midwest rave scene, he felt inspired to pursue a career as a musician as his tastes slowly began skewing more experimental. When Novak needed a home for a dance piece he'd scored for a friend, he realized that he had no strong connections in the music world—so he decided that it would be fun to resurrect his father's old passion project. Slowly but surely, his work on this new iteration of Dragon's Eye led to a treasure trove of groundbreaking music from artists all over the world.
After Novak relocated from Seattle to Los Angeles near the end of 2008, he hit the ground running. He found himself in a crew of talented left-field musicians that was even more robust than the one he had been able to access in the Pacific Northwest. His sunny homebase proved rejuvenating for him—the opposite of the demoralizing slog so many people associate with life as a creative in the Southern California metropolis.
In 2018, Novak implemented a policy to only accept demos from under-represented voices. The releases that have followed have all been from LGBTQ+, female/non-binary, disabled, and/or neurodivergent artists. "The big change was that I really tried to stop curating the aesthetics of the label," he says. "I felt like, in order to uplift marginalized voices, I also needed to trust that they knew better than I did what was relevant in their community." As a result, the sonics of the label have spun out in a ton of exciting directions.
Novak actively invites submissions from any musician who meets his criteria, and he counts it as a win when a recording project he's backed goes on to a bigger label, seeing himself as a mentor for artists who want to reach the next level in their careers. The fruit of Novak's years of hard work has resulted in a nurturing space for musicians looking to find their footing in a challenging corner of the industry. In celebration of the label, here are just a few highlights from the Dragon's Eye catalog to date.
---
Dragon's Eye has released a dozen anniversary compilations, which began tapering off when Novak realized that they were a ton of work to put together and had a tendency to stall his momentum with other albums. Nonetheless, when surveying the label's catalog, it makes sense to start with the 2006 collection Paper, a six-track record put together at the end of the imprint's first year. "We did it alongside two nights of performances at a gallery called Gallery 1412 in Seattle," Novak says. "[The artists on] Paper was the label's roster at the time." The compilation features contributions from Son Of Rose, Wyndel Hunt, Tyler Potts, Heavy Lids, Ear Venom, and Novak himself. Oblique and airy, it offers proof that, while countless musical trends have come and gone, Dragon's Eye has stayed true to its roots.
Merch for this release:
Compact Disc (CD)
Pinkcourtesyphone is a microsound project from Los Angeles neomodernist innovator/composer/Dublab DJ Richard Chartier. His album A Ravishment Of Mirror came out in 2014, when Dragon's Eye was making its brief second attempt at trying to release CDs. Novak took a step back from the label in 2013, but returned motivated at the start of the following year, funding four releases via Kickstarter. This is one of them. Chartier had just launched this now-revered alias and moved to L.A., where he and Novak ended up neighbors. Drawing from queer icons and Hollywood's twinkling glamour, A Ravishment Of Mirror is a borderline-Lynchian auditory homage to the sprawl—a dubby, captivating slice of unearthly ambience.
Lawrence English + Stephen Vitiello
Fable
Merch for this release:
Compact Disc (CD)
Fable is another album that emerged during Dragon's Eye's Kickstarter era. It's a collaboration between acclaimed sound experimenter/Room40-founder Lawrence English and multidisciplinary punk guitarist/visual artist Stephen Vitiello—the second record they ever made together. "I've known Lawrence for 10 or 12 years now," Novak says. "He stays with us every time he's in L.A., and if you've ever bought anything from Room40 in the last three years, I've probably shipped it to you." Across seven tracks, English and Vitiello weave together field recordings, modular synthesis, and acoustic-electric instrumentation, creating haunting mythologies in the process. Like most music that English leaves his mark on, there are some pretty ghostly, unsettling moments here. But in spite of the strange discomfort the duo provoke on Fable, it still lends itself well to deep listening.
Jake Muir is an artist from L.A.'s San Fernando Valley who now lives in Berlin. He developed a special relationship with sound at a young age, largely as a byproduct of his sunny, naturalistic surroundings. Dragon's Eye released Acclimation in 2017, when Muir was based in Seattle. The album came about after Muir was invited to do a set at the Georgetown Steam Plant, a historic industrial site that used to power streetcars. The impact of that setting—and the Washington city's drab environment in general—can be felt in the album's creaky, reverbed-out tonalities. The two 20-minute musique concrète arrangements are gargantuan and bizarre, a reminder of Muir's status as an artist who paved the way for current peers like Davis Galvin and KMRU.
Novak's earliest design inspiration came in the form of the Akira comics, which became a major touchstone for the album art he now uses. "When I started the label, I knew that I wanted to do something like that," Novak says. Even with this in mind, Aftermath by Alejando Morse—aka León, Mexico musician Edgar Medina—is especially eye-catching. From the lonesome sunset on the cover to the tracks titled after artificial lakes, pollution, and smog, the album finds beauty in the brutalism of climate change. The five minimal cuts are disconcerting examples of the role societal ugliness can play in drone music. 
The Dragon's Eye universe is home to a number of longform pieces. "Pre-streaming, it was much trendier to do these long compositions," Novak says. "But with the digital format, I like to have people push the limits of it because every other medium has been about the time constraints of the medium. With digital, it's open to whatever you want to do." One project in this vein that stands out is Memory and Motion by Ian Hawgood. Clocking in around 28 minutes, the 2021 release is an unearthed live performance from a messy London show that Novak organized back in 2010. Hawgood had arrived at the set hot on the heels of a honeymoon in Indonesia, and this track is influenced by the frantic, thrilling energy of global travel. Centered on gongs and a Max/MSP patch, it's tastefully subdued and withdrawn.
Various Artists
Touch
Touch is one of the most exciting compilations that Dragon's Eye has ever released, with a tracklisting that boasts contributions from underground favorites like Alexandra Spence, Viv Corringham, and KMRU. It came to life remotely, spurred on by a yearning for physical contact that was robbed by pandemic isolation. "That is all the work of Tomoko Hojo, whose piece 'fall asleep' appears on the album," Novak explains. "She actually created that compilation herself and brought it to me. I was, like, 'I love all these artists. Of course I'm gonna say "yes" to releasing it.' We did it in, like, two months." Novak's contributions mostly came in the form of communication support, shifting his schedule to help expedite the record, and enhancing the striking, resplendent photograph that adorns the cover. It highlights what a quietly supportive resource he is for his community.
Braulio Lam's Apertura is a recent Dragon's Eye standout. Built around gorgeous flutters and unidentifiable burbles, the combination of time-stretched guitars and found sound samples make Apetura play like a Fennesz record stripped of the Austrian glitch artist's trademark distortion. "I don't know how someone can be as prolific as Bruno," Novak says, "because he's been putting out a lot of stuff, and everything is as good as this record."