LABEL PROFILE
Celebrating 10 Years of Double Double Whammy
By Larry Fitzmaurice · November 16, 2021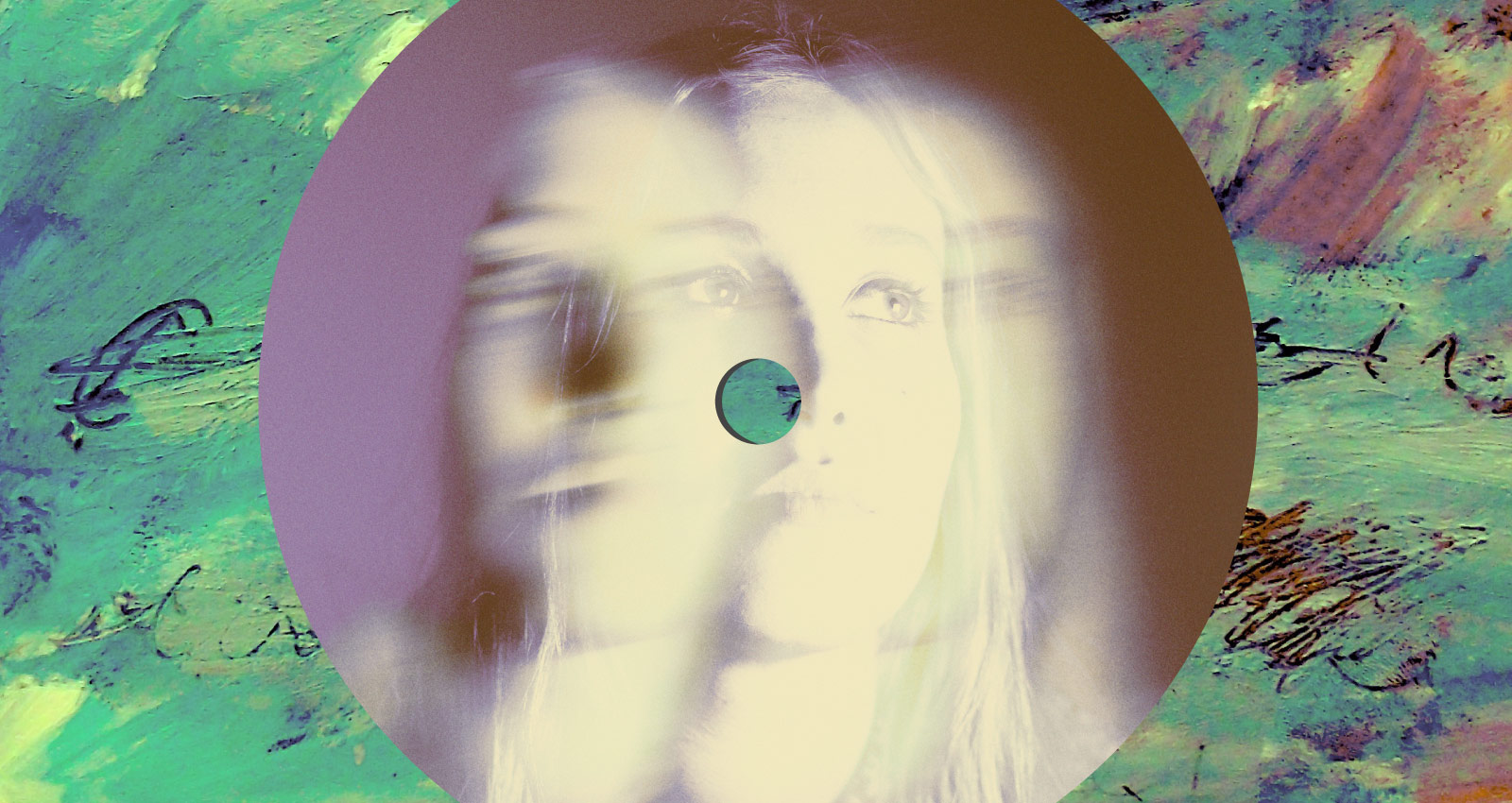 In the increasingly undefined sphere of indie rock, Double Double Whammy's stature is undeniable. Over the last decade, the Brooklyn-based label run by Mike Caridi and Mallory Hawkins has made its mark on the genre with a steady stream of releases that embrace a wide range of sound—from intimate, close-mic'd contemplation and gloriously fuzzy guitar reveries to punchy power-pop and hair-raising ambient. DDW's music always sounds flesh-and-blood; listening to any of the records in their constantly expanding catalog feels like you're sitting in the room with the artists. It just sounds special, in a kind of quotidian way—like the smell of fresh rain.
Like many indie labels before it, DDW started out as a college pursuit when label founders Caridi and Dave Benton needed a way to release their beloved and now-defunct band LVL UP's 2011 debut Space Brothers. "There's no real reason why we started the label beyond realizing that we should have a name behind [the release]," Caridi explains, "so we became Double Double Whammy." From there, DDW helped to grow an already-fertile scene on the SUNY Purchase campus. "The scene was thriving," Caridi says. "It was a really inspirational time. We had a big budget to book shows, so there were bands coming through six or seven nights a week. We had free rein to take easy classes and just rock for the rest of the day."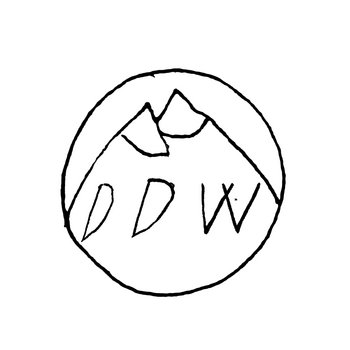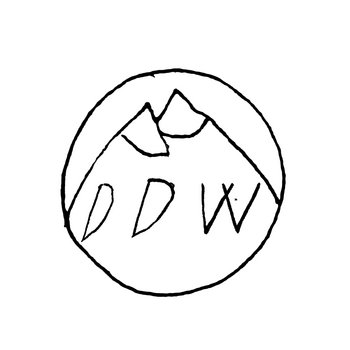 Merch for this release:
Vinyl LP, T-Shirt/Apparel, Poster/Print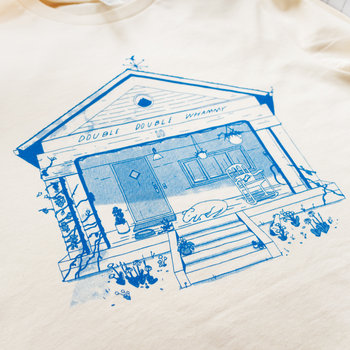 After graduation, though, things got serious quickly. In 2014, the label released two of the decade's foundational indie rock releases—Frankie Cosmos's conversational classic Zentropy and Bury Me at Makeout Creek, the raucous breakout third record from Mitski. After that, DDW were elevated to a whole different level of visibility practically overnight. "The success of Zentropy threw us in the deep end," Caridi recalls with a laugh. "It was a whirlwind, and I would be lying if I said we weren't completely in over our heads when that happened. We got hands-on learning experience when it came to swimming so we didn't sink."
The early years of DDW weren't all rising action; prior to Hawkins joining the label in 2018, there were several close shaves—ranging from destroyed credit lines to an unspecified legal issue that was, in Caridi's words, "pretty scary"—that put DDW's future in explicit jeopardy. "I was having panic attacks and thinking, 'This isn't worth it. This isn't fun,'" he remembers. "But I had an intense urge for people to hear the records, and it's how we still approach the records we put out now. My goal before I die is to make these people famous."
After Benton departed in 2016, Caridi went through a year in which he "wasn't really sure how to continue running the label." Eventually, DDW entered into a partnership with legendary indie label Polyvinyl, with Hawkins coming aboard soon thereafter. "I don't think we'd be where we are now without them," Caridi says regarding Polyvinyl's involvement. "They've opened a lot of doors for us while remaining hands-off. They're mentors and resources, and they feel like family. Mallory and I run this label—but when we need them, they're there."
Already a music obsessive and DDW diehard, Hawkins met Caridi informally through attending LVL UP shows; after a short spell during which she helped out at the label part-time, the pair developed the mutual partnership that keeps DDW's gears grinding. "I already felt such an intense passion for the catalog that it was second nature to invest myself in all the artists's work," she explains. "I have a chemistry with Mike that I have with no one else. We rarely argue. It's seamless running this business together, which I feel really lucky about."
And it's that cosmic sense of relatability that courses through hers and Caridi's current stewardship of DDW—a sense of personal belonging that courses through the music of every act they've worked with since. "Mike and I are very sensitive people, and we like music that's really intimate—almost painfully so," Hawkins posits. "But we're also drawn to stuff that's goofy and lighthearted in a genuine, special way. We make our decisions based on gut instincts, and we want to work with people who are fully invested in their own art, and aren't making music for any other reason. Those are the people we can vibe with. We have this undying passion for music that touches us, and we want it to touch other people, too."
DDW's catalog is practically jam-packed with gems, but if you're easily overwhelmed, here's a starter pack of recommendations to welcome you into their uniquely glowing world.
Merch for this release:
Vinyl LP, Cassette, T-Shirt/Apparel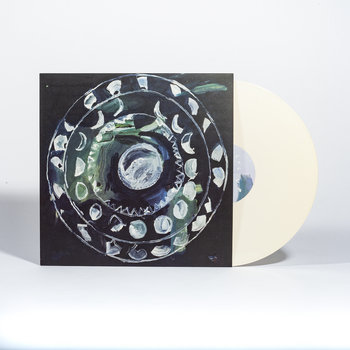 The record that started it all—both DDW's entire existence, and the all-too-brief career of the cultishly beloved LVL UP. Space Brothers is undoubtedly one of the label's rock-ier releases, equally reminiscent of the distant jangle of K Records greats like Beat Happening as it is the warm, lo-fi glow that radiates from the catalog of legendary indie pop bastion Slumberland. Space Brothers sounds little else like what was happening in indie circa 2011, acting as an early signifier of DDW's trend-resistant, true-to-themselves aesthetic.
Merch for this release:
Vinyl LP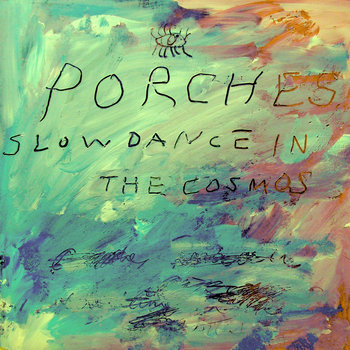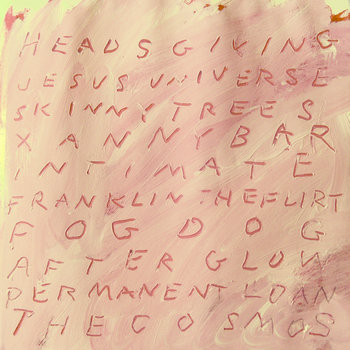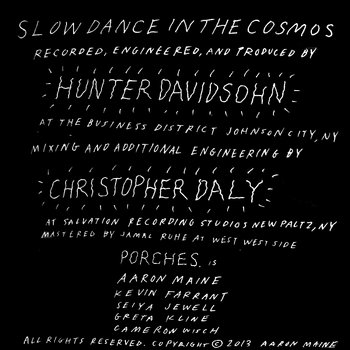 You might already be familiar with Aaron Maine's project Porches, which the singer-songwriter has primarily used to explore the emotional depths of synth-pop. But Maine started out with this impressive collection of indie rock tunes, which feature contributions from Greta Kline of Frankie Cosmos and contain slight glimmers of where he'd take Porches in the years to come. Slow Dance in the Cosmos was released by Exploding in Sound, but DDW released the cassette version, another example of the label being an early supporter of an artist who would later go on to occupy greater levels of prominence in popular music.
Merch for this release:
Vinyl LP, Compact Disc (CD)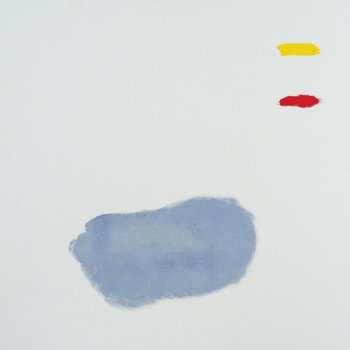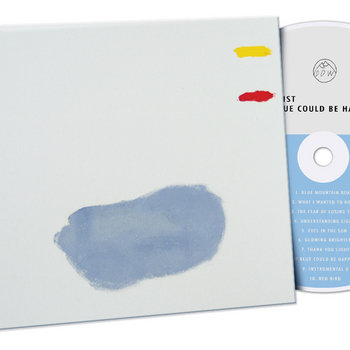 Emily Sprague is inarguably one of the more prolific artists affiliated with DDW, both through the ambient electronic music she puts out under her own name and her more indie rock-oriented project, Florist. If Blue Were Happiness was her third Florist release through the label, and it remains one of her most mesmerizing statements, her quietly aching songwriting is surrounded by shimmers of empty lushness. Sprague's work is at times not dissimilar to Grouper; it's music that resembles gorgeous curlicues of smoke that hang in the air, undisturbed in the intimacy it radiates.
Merch for this release:
Vinyl LP,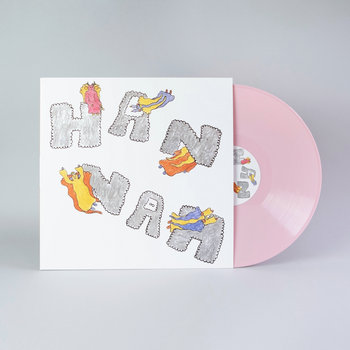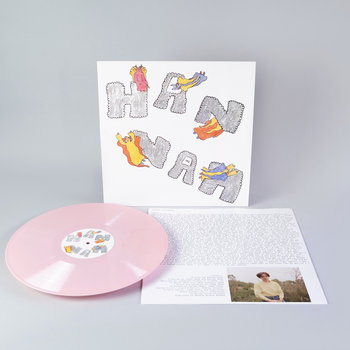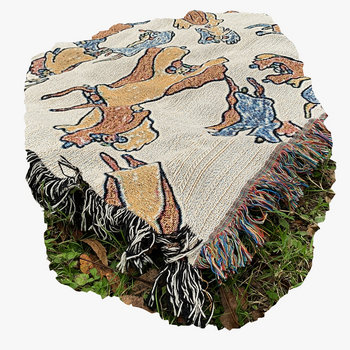 Hannah Read's second DDW release as Lomelda is simply stunning, an achievement in songwriting and arrangements that's heavily reminiscent of Sufjan Stevens's intimate and ornate Seven Swans. Read has a knack for making every note and turn of phrase carry equal, crushing weight—but in a way that invites the listener to fully immerse themselves in the quiet particulars of her world. Frankie Cosmos is namechecked on the twisty "It's Lomelda," a reminder that DDW's artists are as informed by each other's work as they are by the world around them.
Merch for this release:
Vinyl LP, Compact Disc (CD), Button/Pin/Patch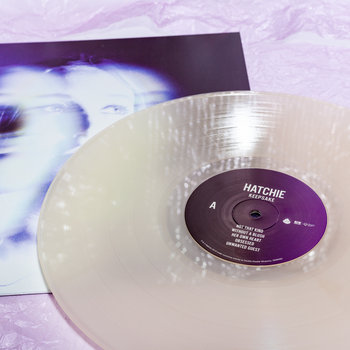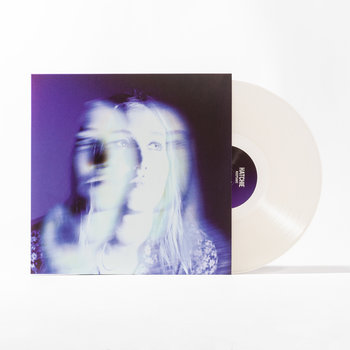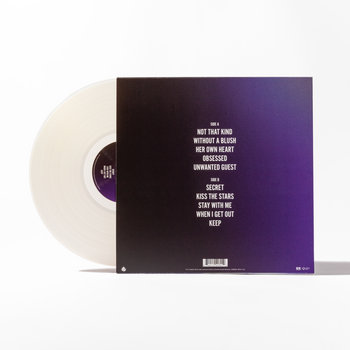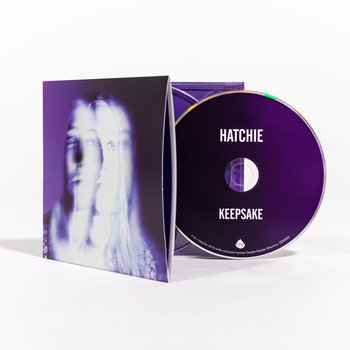 Harriette Pilbeam's music as Hatchie stands out amidst the DDW roster: clean-sounding and gigantic, she conjures the beautiful oblivion of dream pop and certain shoegaze variants prevalent in the late '80s and through the mid-'90s. But even the most galaxy-sized sounds on Keepsake's gorgeous swarm sound as homemade and lovingly labored-over as DDW's sparer fare, proof that its roster is less defined by any one particular style and more by how the music feels.
Merch for this release:
2 x Vinyl LP, Compact Disc (CD), T-Shirt/Apparel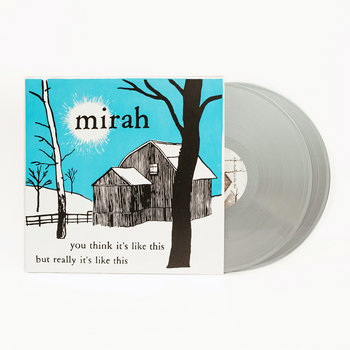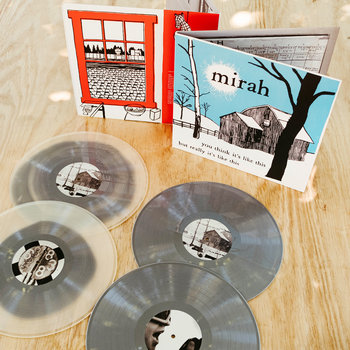 This trio of reissues from singer-songwriter and K Records scion Mirah represent music that predates DDW's existence—and that's the point. "DDW wouldn't exist if Mirah hadn't put out those records," Caridi enthuses, noting Mirah's influence on label mainstays like Free Cake for Every Creature and Quarterbacks. "The sounds of those records laid the groundwork for so many of the artists that helped this label break out. Dave and I grew up as huge K Records fans, and a lot of what DDW is doing is what K was doing in their heyday and are still doing today."
Merch for this release:
Compact Disc (CD), Vinyl LP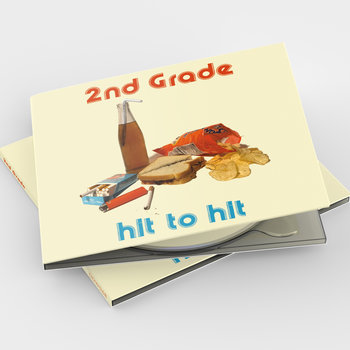 Katie Bennett's Free Cake for Every Creature called it a day in 2019, but its guitarist Pete Gill has a group of his own that dips into sunny, short-and-sweet power pop—think Guided by Voices if they were fronted by Big Star's Alex Chilton. 2nd Grade's second album Hit to Hit is a playful and loose record that doesn't skimp on the tunes, bringing new sounds to the DDW umbrella while still keeping everything in their ever-growing family as well.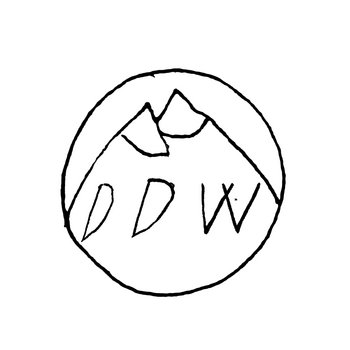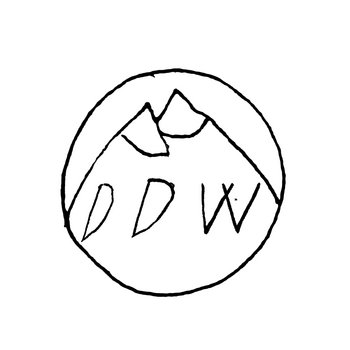 Merch for this release:
Vinyl LP, T-Shirt/Apparel, Poster/Print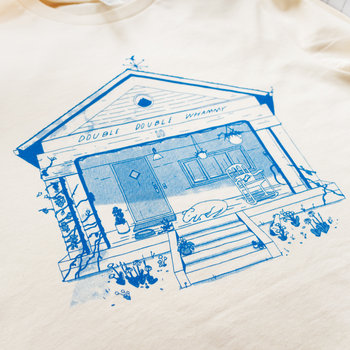 According to Hawkins, this 10th anniversary collection of DDW artists covering each other "came together naturally because so many of the artists on the label are friends and have toured with each other." Indeed, 10 Years of Double Double Whammy is but the latest proof that to be on DDW is to be a fan of DDW itself. "The quality of the music we've put out throughout the years hasn't changed," Caridi says. "I love the early records as much as the newer ones. Our artists are such fans of each other, and they probably know the discography more than the average listener, and that opened up a cool opportunity to craft this type of retrospective."