LABEL PROFILE
Doom Trip Records: Curating the Eclectic Underground One Tape at a Time
By JR Moores · April 04, 2018
"I love the fact that you could literally chuck a cassette tape against the wall and it would play fine afterwards," says Zac Emerson of Doom Trip Records. "People have often joked that after the nuclear fallout the only thing that's going to remain, in terms of music formats, is cassette tapes. That's a beautiful thing."
If such a catastrophic disaster does occur, and the only items that survive are Doom Trip tapes specifically, then the disfigured and mutant human survivors will have a pretty decent breadth of music to play in their smoldering dystopian bunkers.
Founded in 2016, the L.A. label's diverse catalog has already featured the abstract analog minimalism of Solo1, refreshingly bizarre takes on psychedelic rock from the likes of Skyjelly, the noisily genreless  experiments of the Cairo-based Tarkamt, and the adventurous electronic soundscapes produced by Maxwell Allison under his Mukqs alias.
Emerson takes pride in Doom Trip's diversity, and rightly so. "There are a lot of labels that only do techno. They find the best techno and that's great," he says. "For me, there wasn't any one genre or particular style that I wanted to focus on." If there is a common thread to Doom Trip's roster, it's in the original and individual outlook possessed by each artist. "There is so much music out there [in the world] and a lot of people get stuck on the point that much of it is mediocre. We forget to mention that there is actually no shortage of extremely high-quality music," Emerson reflects. From this plethora of high-quality output, Emerson seeks out music in which there is "something about the approach or the recording style where, even if it's not necessarily the most mind-blowing music that you've ever heard, is still its own thing. It's not trying to bite off of anybody too hard. If there's one thing that helps albums make the cut, it's got to be that feeling of, 'Wow, this is something that only these people could do.'"
Like many before him, Emerson's broad tastes developed out of the gateway drug that is punk rock. As a teenager, he played in punk bands named after Misfits songs and from there began digging deep and absorbing fully each successive new world of music to which his impressionable mind was exposed. Following the success of 2017's eclectic Doom Mix Vol. I, Emerson has just finished putting together Doom Trip's second compilation. While the electronic sounds of its featured artists such as Diamondstein and Argiflex have little in common with NOFX or Agnostic Front, Emerson's love of various-artist collections stems back to collecting the Epitaph label's Punk-O-Rama series.
"Punk-O-Rama 4: Straight Outta The Pit [1999] actually had Tom Waits on it," he remembers. "When I was a kid, I had no idea who Tom Waits was. His track on that stood out pretty significantly, but it was interesting. If it wasn't for those compilations, no other path would have led me to Tom Waits so early on. I loved the idea that you could get so many different sounds in one sitting that all felt like they had something in common, even if they were relatively different. Years later, there was this psych-rock compilation called Obsession. And one called Prog Is Not A Four Letter Word. It's a very interesting concept. You would never have been exposed to some of those tracks had it not been for someone taking the time to pick them out, find a good group for them, then release it into the world."
Having said all that, Emerson is reluctant to accept much praise for his own label's curatorial acumen. "While a label can help to organize things, the credit for everything really does have to go back to the music and the musicians who make it," he says. "If you aren't releasing things that can really connect with people then it's not going to be something that lasts. I consider my role minimal. I do not wish to take any of the credit for anything great that's happened. It has got to be the music. I wish I were bullshitting you but that's just the truth."
Coming back to the sturdy format on which much of his catalog has been issued, Emerson admires the warmth that is captured by tapes, as well as the creativity of the cassette-scene community. He is hardly a tape purist, however—the decision fundamentally arose from budget constraints. "I love the idea of the same album being available on multiple formats with different art, and the different audiences you can reach with other formats," he says. "But the reason a lot of tape labels exist is simply because it is affordable to put out." Emerson hints that he has an exciting vinyl pressing on the horizon, which could be the first step towards a new multi-formatting phase of a label that has already ventured widely in terms of its multi-genre outlook.
For the time being, let Emerson guide you through a selection of key releases from the Doom Trip backcat.
Merch for this release:
Cassette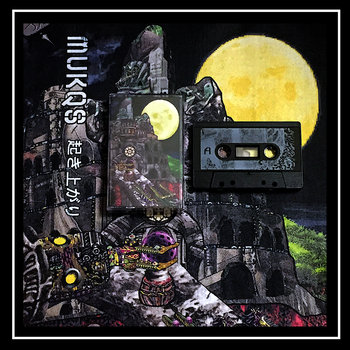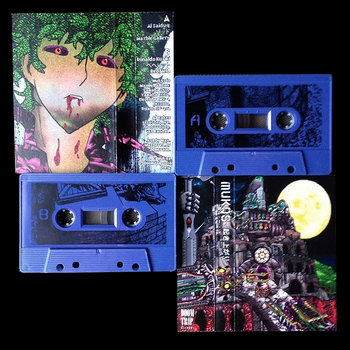 "Mukqs is Max Allison who is also the cofounder of Hausu Mountain Records and a member of one of the greatest bands alive, Goodwill Smith. When he first sent over that album, I didn't really know what I was going to get. It sounds so funny but my jaw actually dropped. That's not even exaggeration. In one sense it felt so futuristic but, because it's all made on analog hardware, it also kind of sounds like it was made a decade ago. His approach to electro or techno is really more in line with the early days, before everything was happening on a laptop."
Merch for this release:
Cassette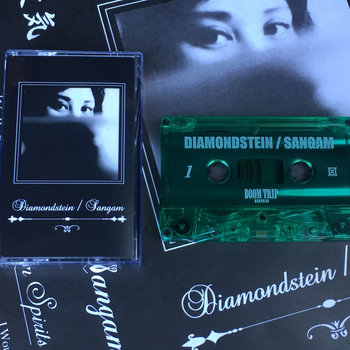 "One of the things I love about this release is the very natural flow between the two sides of the album. It starts out with the collab track and then goes through several Diamondstein tracks. When it switches to Sangam, you can feel a little bit of shift but, at the same time, it's very much in that same world. The Tabs Out review of that tape had a line where it said something to the effect of 'getting your socks knocked off in a quiet, contemplative way.'  That was such a funny way of putting it and it's also so accurate because it's got these incredible, grand emotional songs."
Merch for this release:
Cassette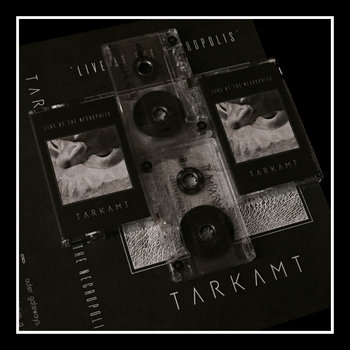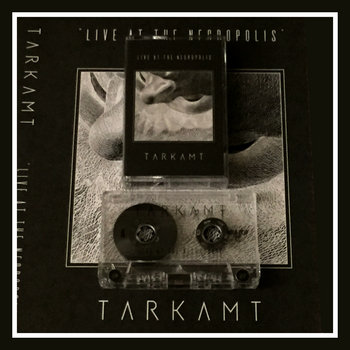 "I recently asked Cherif El-Masri what that name meant. I don't remember the exact language but it's a country in Africa and the word means a 'UFO' of some type. There is a lot of great psych out there and there's a lot of great rock but some of it doesn't necessarily stand out. Even if the musicians are extremely talented and the production's great, they aren't bringing anything new to the conversation. This was another one of those examples where only this musician could have made this, especially with tracks such as 'Et Sic In Infinitum' and 'The Harbinger.' Alan Bishop guests on one of the tracks, playing this earth-shattering alto-sax solo."
Merch for this release:
Cassette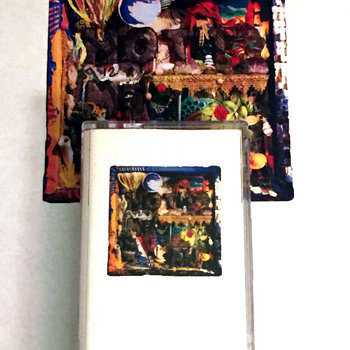 "Believe it or not, that name is an acronym: Hour Of The Time Majesty Twelve. Upon hearing that, you can probably imagine why they shortened it. HOTT MT rolls off the tongue a little better. The duo behind HOTT MT, Ashi and Spooki, are incredibly talented songwriters and Ashi has one of the most gorgeous voices I have ever heard. They are also very important members of the L.A. music scene. For years now they've been involved in the running of a multi-location venue called Non Plus Ultra which has put on some of the most incredible shows I've been to in recent times. There are songs on this album which, whether I had released them or not, are truly songs that I feel will stick with me forever."
Merch for this release:
Cassette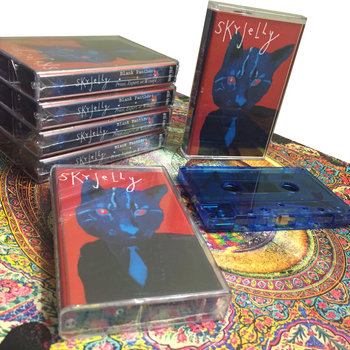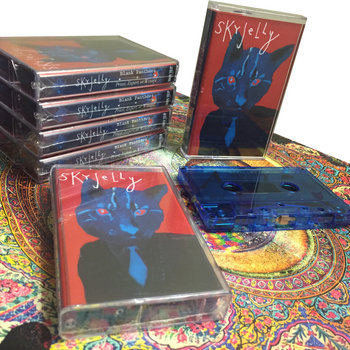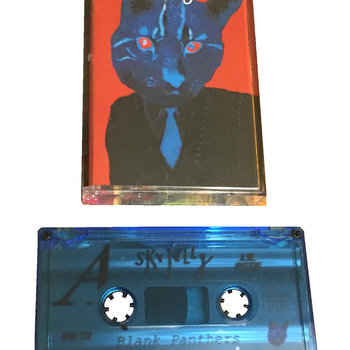 "This was a cool one because I was literally on a Bandcamp binge just clicking around and they had this four-track EP called Skyjelly & SUN. I believe there were CDs of it but nothing else. I was listening to it thinking that these guys definitely deserved an audience and yet, Googling them and whatever, you didn't see a lot of coverage. The A-side (Blank Panthers) was recorded by Dave Auchenbach, who recorded Lightning Bolt and all those cool albums. It's got that sound that only he can capture, where you can feel the roundness of the bass, there's a little bit of reverb on everything, and there's a darkness to it, but at the same time there's so much power. "
Merch for this release:
Cassette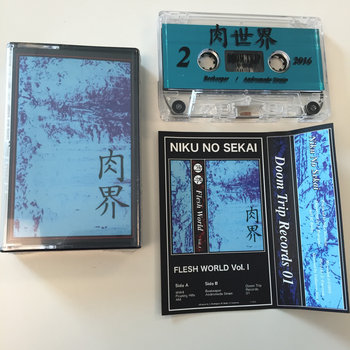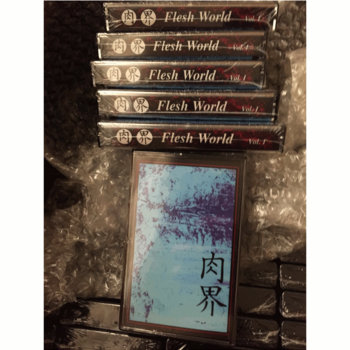 "This came from a session I recorded with Michael Bailey who's been released on a bunch of labels (Not Not Fun, Sacred Phrases, etc.) and a composer named Jared Rodriquez who's based in Chinatown here in L.A. We got together on New Year's Day 2016, threw a couple of mics up, and recorded about three hours of music. Even though we'd recorded together countless times, something about this session just felt good. I had been thinking about the idea of a label for a while. As I started to cut down the tracks and mix them, it felt like a release. I decided to figure out how to make some tapes. We put it out with no expectations. It was well-received and it just went from there. I'm glad I participated in our first release but I don't think I want to release any more of my own music through Doom Trip. Maybe if there's a break at some point, or if I ever get help with the label, then I can focus on my own music again. Once the speed started to pick up for Doom Trip, I thought I might as well make sure that I was doing justice and devoting enough time to the music that these artists are thankfully allowing me to put out."
-JR Moores