LABEL PROFILE
Domestica Records Lovingly Documents the Spanish Underground and Beyond
By Jordan Reyes · May 03, 2018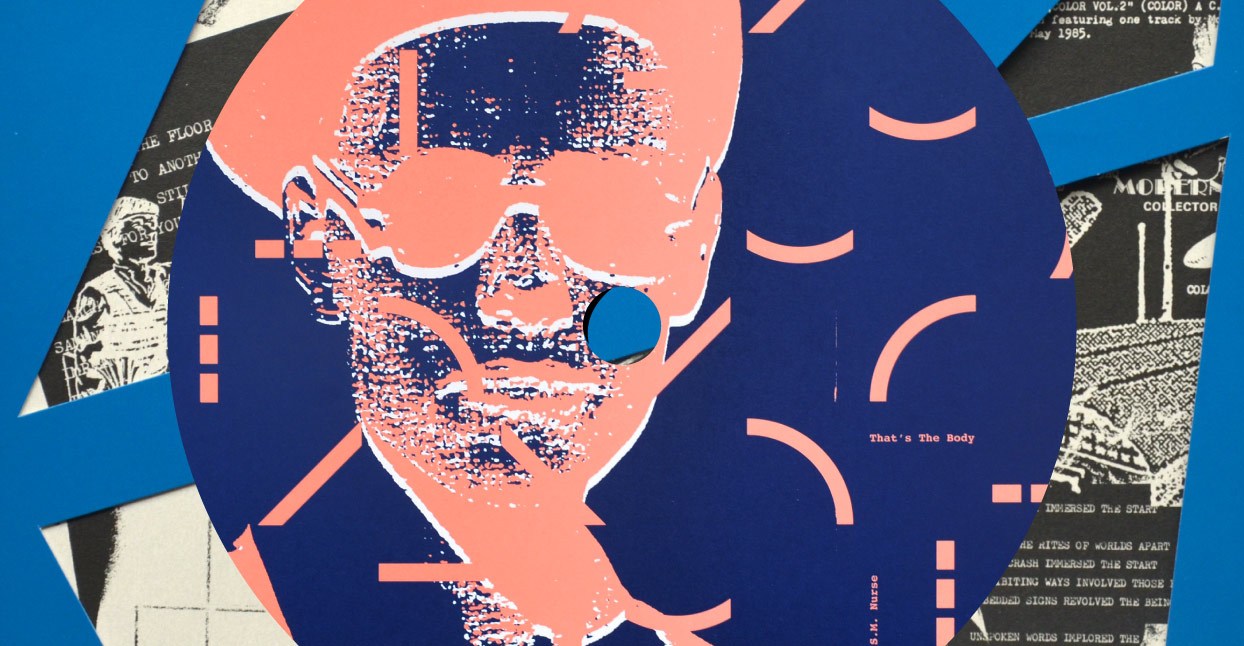 Jordi Serrano, founder of Barcelona-based archival label Domestica Records, is as much a collector as a label head. He spent much of his time becoming well-versed in international underground culture and history while he was also studying graphic design, all with the intention of eventually starting the label. "I'm a product of a new generation," he explains, detailing his process for discovering music. "I spent four or five years researching before I started the label. [Downloading records from] Blogspots was the first step. Then I connected with private collectors sharing things that were impossible to find on the Internet. They would rip tapes or vinyl, and share the files with me to sell these releases, but I just wanted to hear the sounds."
Serrano also wanted to show the world that Spain had an invigorating history of avant-garde and electronic music. For some reason, the Spanish underground had gone undocumented for far too long. "Maybe we have an inferiority complex," Serrano suggests. "But, I think Spain in the '80s is especially interesting. The Franco dictatorship had just ended. There was a disconnect with the rest of the world, but we still had creative people with a lot of energy. They needed to make new things. There was also so much new technology, and musicians could purchase many new instruments. We still didn't have as many electronic bands as London or France, but that comes down to timing. We had just left a fascist government. Having that context is necessary to understand the art of that time period."
The label's first release centered around Spanish music was Non Plus Ultra 1980-1987, a collection of restored and remastered hard-to-find techno tracks. The album's press release notes "most of [the] tracks should be regarded as demos. Aside from the Vam Cyborg song "Actos de Maldad," none of the music had been released previously. The LP was released in an edition of 525 and came with extensive information on each band featured. Since then, Domestica has released other Spain-based compilations, including Non Plus Ultra 1980-1989 Vol. 2 and 2017's Abstracte (Barcelona Avant-Garde & Industrial 1981-1986).
Merch for this release:
Vinyl LP, Vinyl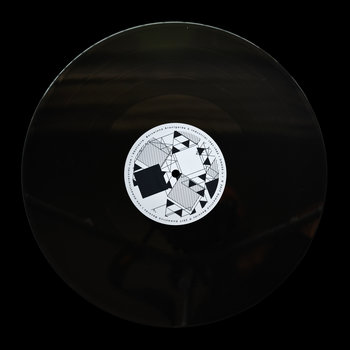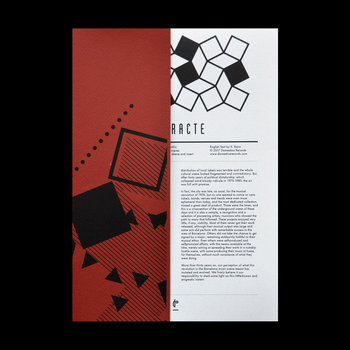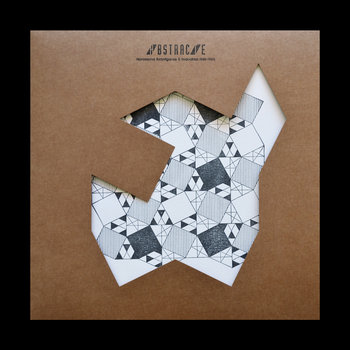 Their first release entirely, though, came by way of England. ("I try to find an equilibrium between Spanish music and international music," Serrano says. "When I release something from the United States, like Dominion, or S.M. Nurse from Holland, it gets attention from international customers, which helps the Spanish releases.") Circuit Lights (1982-1986) by Modern Art was released in 2011, and is a compilation of tracks from the English band's most experimental era. In an interview with the webzine Aural Innovations, Gary Ramon, the mind behind Modern Art and Sun Dial, claims that the project had 50 to 60 releases, with the majority of those releases limited to a handful of copies. Circuit Lights was compiled from these handmade cassettes, and considering the range and depth of the catalog, curating it must have been an overwhelming endeavor. When Serrano approached Ramon with the idea, he already knew which tracks he wanted, but the recordings from the master tape needed tightening up. "The quality was very, very bad," Serrano reflects. "Once I got the recordings, it took about a year to find the right sound engineer to remaster this songs. We finally did, with Yves Roussel, and the result was amazing."
Merch for this release:
Vinyl LP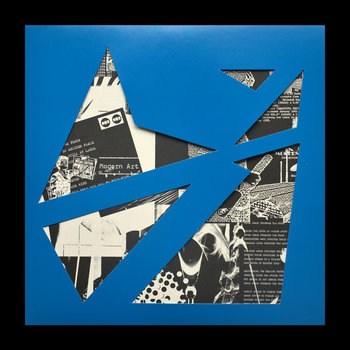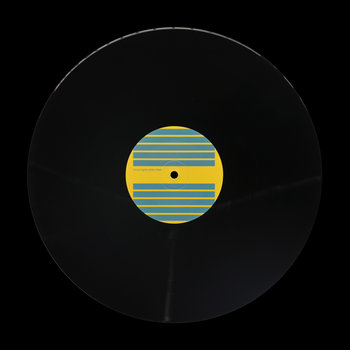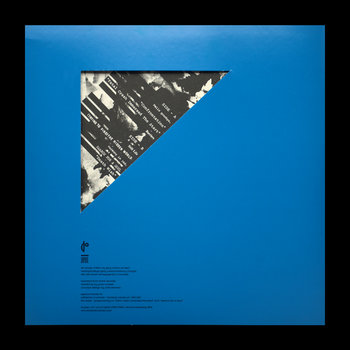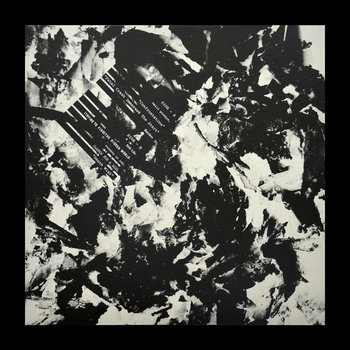 That's a theme for Domestica—attention to detail. It applies to the label's visual art, packaging, and sound. Serrano designs and hand-stamps every record with handmade stamps, a time-intensive process. "The language is the same on the external part and the internal," Serrano says. "Every record has a dialogue between the outside and inside. I think that's very important. A lot of labels make things very well, but I wanted to make something personal. Limited editions give you an opportunity to produce using handmade printing processes. I can stamp them all since each record has only four or five hundred units. It gives me the chance to make things individually, and adds value to the record."
Most recently, Domestica released Musica Cabeza by Arte Moderno, a band from Spain's Canary Islands; in the early '80s, they put out one 7-inch single, "Ninette En New York," a now a sought-after collector's item. Like the best post-industrial music, Musica Cabeza is both tense and danceable. Javier Segura, Arte Moderno's "nucleus," has lovingly remastered his work, too. The jacket boasts a similar aesthetic, reworking the original artwork into a new, colorful design. New liner notes round out the elaborate package.
Merch for this release:
Vinyl LP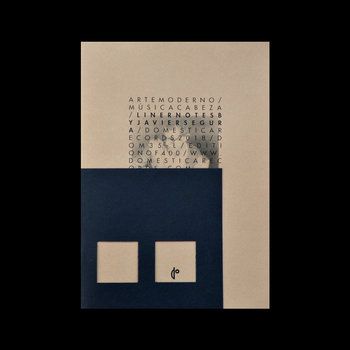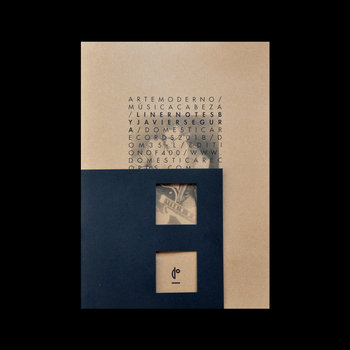 Serrano's future plans include a new series called Ex-Machina, which will be EP-based compilations, selecting underground material geared towards the dancefloor that has never previously existed on vinyl. "The idea is to have less music but better music," Serrano says, describing the series' ethos. "Some Ex-Machina compilations will have artists from the same country, some compilations will be thematically based on sound, and other compilations will be geared around one artist or band."
Serrano is clear that he still has a lot of the underground to excavate, document, and re-release, but he's chipping away—finding tapes, contacting the artist, restoring them, creating artwork, printing each jacket. His work is a testament to the DIY ideology, and on his releases, it's obvious that the outside reflects the same spirit of careful, respectful restoration as what's inside.