LABEL PROFILE
The Expansive Catalogue of DFA Records
By Joe Muggs · November 27, 2017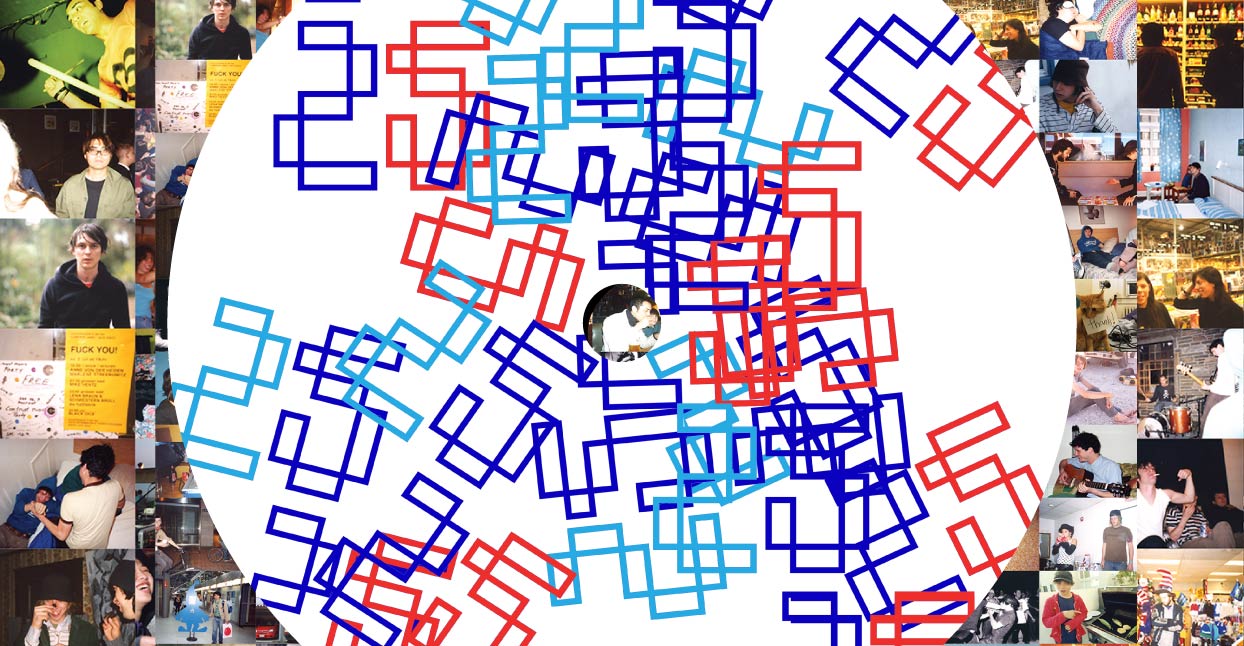 If you have so much as a hint of interest in club and/or indie music, it'll have been hard to move this year without being surrounded by people discussing the return of LCD Soundsystem. The sound, the shows, the politics, the Bowie connections, James Murphy's befuddled old-man chicness—every bit of it is catnip to music nerds, casual fans, and  journalists alike.
But behind all the kerfuffle, another chapter of the story has been unfolding. Year in and year out, even before the release of LCD's 2005 hit single "Losing my Edge," DFA Records has pushed out great records. Founded by Murphy with then production partner Tim Goldsworthy and label manager Jonathan Galkin, DFA more or less defined an era when it released The Rapture's House of Jealous Lovers in 2001. The success of that release provided a springboard for LCD Soundsystem when they became a band in 2002.
Now with Goldsworthy departed, and Murphy busy with LCD and his natural wine and coffee obsessions, the label is pretty much solely run by Galkin. Like any label proper, DFA has core artists that it has allowed to mature (The Juan MacLean with LCD's Nancy Whang, Delia Gonzalez, Stuttgart producer Shit Robot) and a coherent and curated sound (broadly bounded by synthpop, disco, and punk), but the label has also been able to branch off in various directions and bring all kinds of misfits into its extended family. In the selections of recent releases that follow, hopefully we can offer an overview of why this label still richly deserves to be celebrated as an entity in its own right.
Merch for this release:
Vinyl LP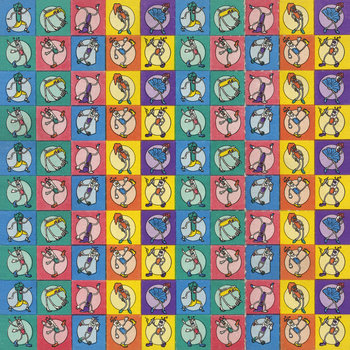 DFA began, of course, in the fervid culture of turn-of-the-millennium New York City—as documented in Lizzy Goodman's fantastic oral history book Meet Me in the Bathroom. Hipster Brooklyn was less about gentrification and more about escaping the culture-crushing misery of the last days of Giuliani's mayoralty. But the nervous energy that fueled the drug-frazzled musical fusions, inspired by the dirt of end-of-the-'70s NYC, would, for a while be some of the most influential music in the world. DFA's zeitgeist-defining moment may have passed, but the same energy flows through the output. Witness Bostonians—now adopted New Yorkers—Guerilla Toss. Their aggro-disco-punk no wave burns with all the urgency of any Rapture or Radio 4 track, and shows that DFA and New York are a long, long way from having their kinks ironed out.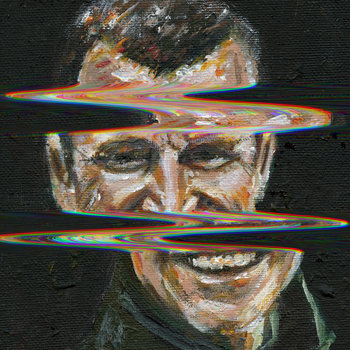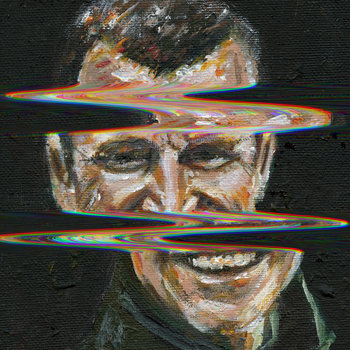 Merch for this release:
2 x Vinyl LP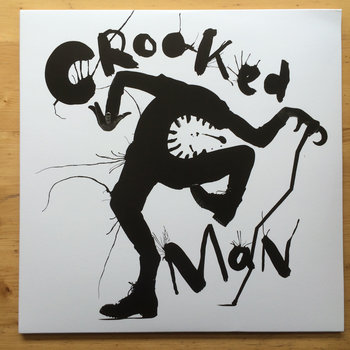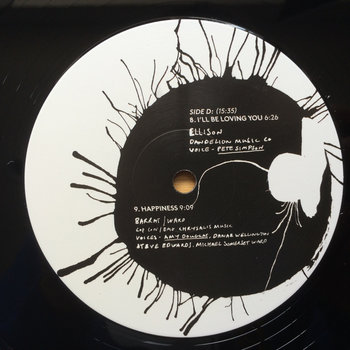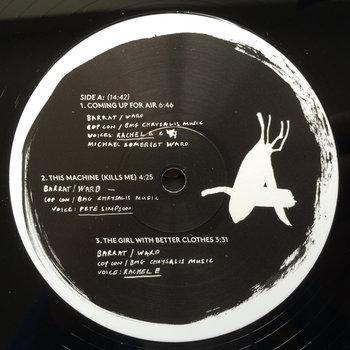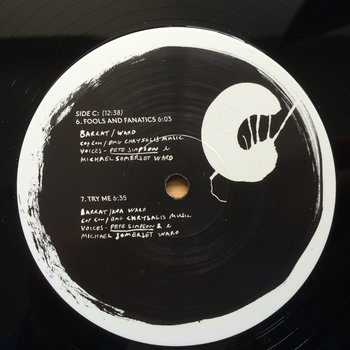 As well as the punkier output, DFA have always had an enduring love for house music as such, albeit done in individualist fashion: they did, after all, launch the career of Hercules & Love Affair, with "Blind" remixed by the father of house music himself, Frankie Knuckles. Their most successful recent venture into house has come via another veteran—Richard "Parrot" Baratt from Sheffield, one of U.K.'s first ever house DJs, a vital cog in the early days of WARP Records and the birth of rave, and all-round underground Zelig. Even though he's long since forsworn any relationship to clubland, his Crooked Man alias has been responsible for some of the most glorious house music of recent years—somehow both classicist and future-facing, packed with all the churchy soul and embrace of technology that made the music what it was back in the mid '80s, but precision-tooled for the 2020s and beyond, funky as hell and deeply weird to boot.


There's always been a good amount of Europhile synth-pop in DFA's catalogue, and Montréal duo Essaie Pas are the latest to carry that torch for them. Everything about them is smooth, poised, and elegant—clean lines and deadpan delivery dominate—but as with so much on the label, cleverness and knowingness should not be mistaken for self-undermining irony or lack of love for the music. Though their track and video here are full of 1980s obsessions around surveillance, dehumanization, and Philip K. Dick, they make it relevant to the now (after all, those subjects are more relevant than ever), and most importantly, make it very beautiful too.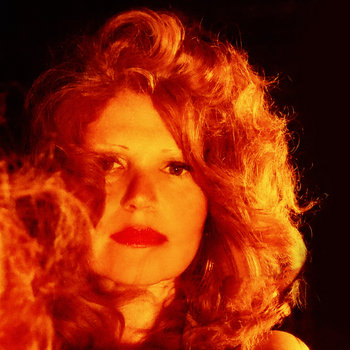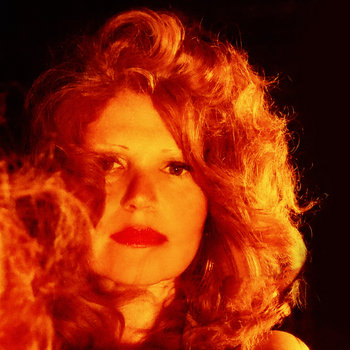 There's one extra strand that defines DFA's output: less immediately obvious than the punk/indie/dance aspects, but absolutely vital to the label's sonic identity, are deep roots in the history of experimental music. Again, this is very New York: label stalwart Delia Gonzalez (solo and with Gavin Russom) channels the spirits of Steve Reich, Terry Riley, Arthur Russell, and other great experimenters into constantly renewed forms. Gonzalez and Russom were key in DFA's maturation—the 2006 Carl Craig remix of their track "Revelee" was crucial in securing the label's worldwide underground reputation after its initial flush of hipness—and Gonzalez's music continues to enrich the catalogue, from solo piano work to this rich, Riley-ish brew of a collaborative piece, recorded in Greece this year.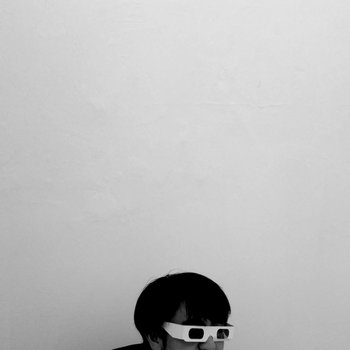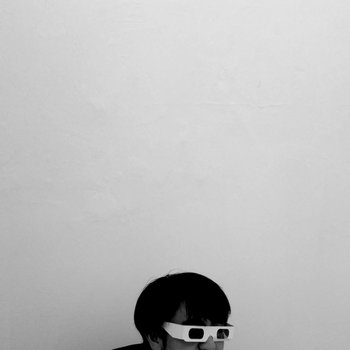 Crooked Man isn't the only unsung underground hero who's found a welcome at DFA. Kohei Matsunaga has been making stunning wonky electronica for two decades now, on a number of keystone labels from Mille Plateaux to PAN, but his album of this year fits into the DFA catalogue like hand in glove. By turns spiky and euphoric, it touches on all kinds of experimental sound-making and dancefloor genres, without expressly referencing any—it's just the sort of trend-defying work which DFA now excels at. On the 12-minute album closer "Dented," it achieves full strobe light transcendence.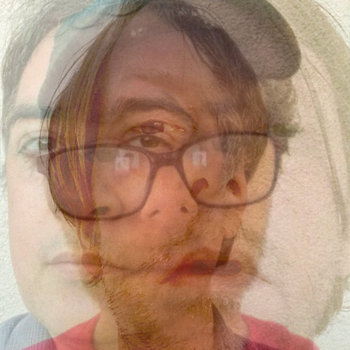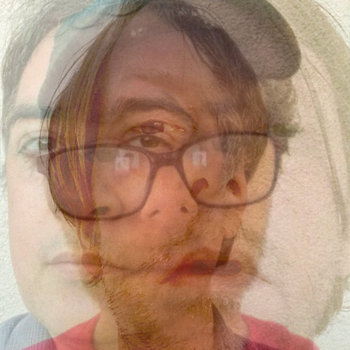 Another bunch of awkward squad members whose approach to genre and creativity found them naturally in DFA's orbit, Black Dice originally signed to the label in 2004 and departed it in 2007—but they've retained a close relationship, hence the release of this record by two-thirds of Black Dice, Eric Copeland and Aaron Warren, aka Spiked Punch. As their band name none too subtly implies, this is a whacked-out psychedelic nightmare formed, in their words, from "coconut bongos, pineapple kick drums, stolen bike vocals, [and] peanut chew bass-lines."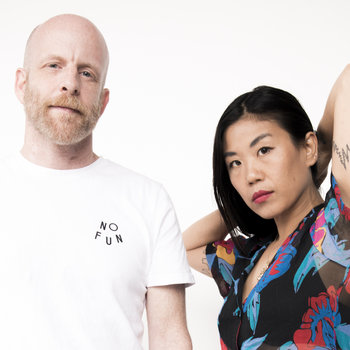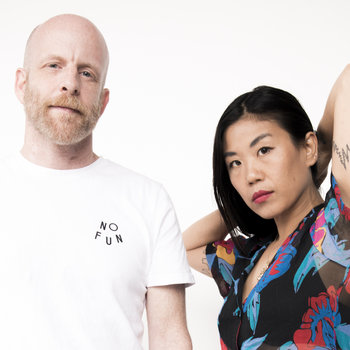 John "Juan" MacLean has been a key member of the DFA squad from the outset—the sheer class of production and songwriting in his and Nancy Whang's disco-dance-pop epics being among the most "grow[n] up" of the label's output. MacLean made his latest instrumental track "while waiting for Nancy to come back off tour with LCD Soundsystem" and it's a beautiful concoction of rippling pianos and liquid acid house. Connecting generations of New York club culture, one of the remixes is by Octo Octa, who pulls her unique trick of making a dancefloor feel like gravity has been turned off.
Merch for this release:
Vinyl LP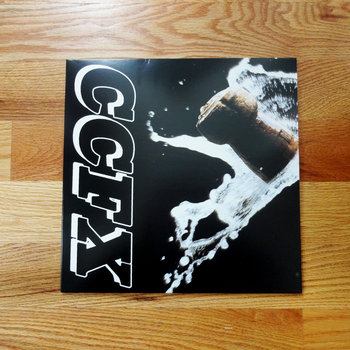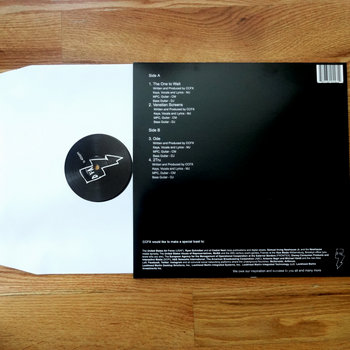 One of the latest additions to DFA is CCFX, a Pacific Northwest supergroup of Mary Jane Dunphe and Chris McDonnell, who are both mainstays of the Olympia, WA band scene. Together, they have homed in on an unlikely sound—their songs resemble nothing so much as the loose-limbed experiments of English indie bands discovering dance music circa 1989: the lolloping breakbeat loops, bittersweet melodies, and Dunphe's plaintive vocal style instantly bring to mind lost classics by the likes of Intastella and Paris Angels. But the songwriting is idiosyncratic enough to transcend retro-ism, and in the context of DFA, it makes absolute sense: once again, genre fusion, timelessness, and absolute refusal to see boundaries between indie and dance, or pop and experimentalism, win the day.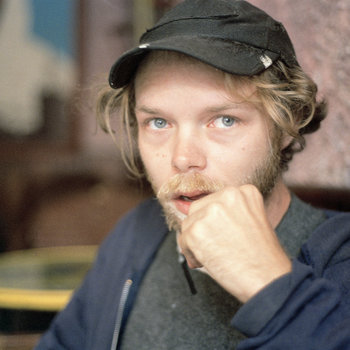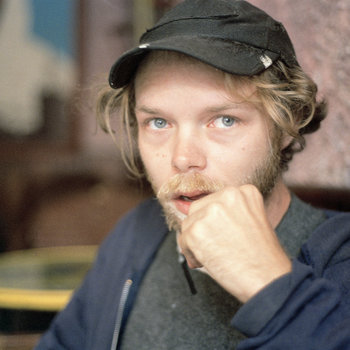 Here's another prime example of how the very familiar is made strange by DFA artists. Black Dice's Eric Copeland, for his solo work, has gone back to basics: his stripped bare electro-rock 'n' roll taps into the same mainline that Suicide and The Ramones did. But every single beat, note, and surface of his sound is still suffused with Black Dice's psychedelic electronic instinct—every riff is made strange, each moment of distortion is revealed to not be "lo-fi," but deceptively sophisticated. Like the result of some time machine accident, Copeland's solo work opens up portals to alternative timelines and strange possibilities.
For all their classicism, and all their reverence for genres and scenes past—whether that be no wave, house, or New York minimalism—DFA prize innovation, and continue to push forward as much as look back. All of that is perfectly encapsulated here. British band Factory Floor were a natural fit for DFA—joining dots from Euro industrial history (they're regular and close collaborators with industrial/synth originators Chris & Cosey) with NYC's outsider techno scene. But here among various remixers, they've selected Jerrilynn Patton, aka Jlin, the Indiana-based auteur producer who has taken the Chicagoan footworking sound into new zones of artistry. The deep continuum of electronic sound-making that this taps into is extraordinary, and results in one of the most original and newest-sounding electronic tracks of this year.