LABEL PROFILE
Detriti Records Keeps the Flame of Classic Post-Punk
By Andi Harriman · July 24, 2018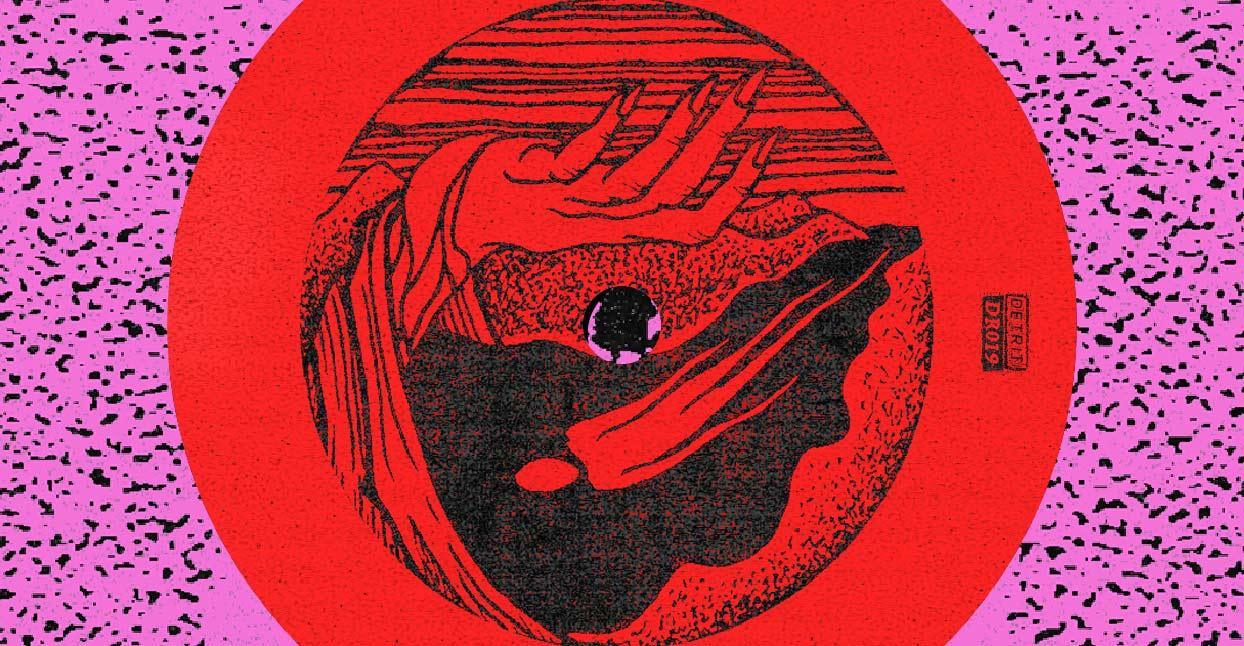 The nostalgic touches of '80s and '90s post-punk can kindle warmth and even sentimentality for some deep fans of that sound—a lamenting sax solo, a lush and silky, Mick Karn-esque bassline, a startling rave hit that adds an exclamation point to a dance track. Detriti Records rouses this sort of longing in every one of their contemporary releases, while still pushing the sound forward. There's maniacal synthpunk mixed with the futility of coldwave, and harsh EBM with the fiery aggression of deathrock—stylistic mixes that could only exist in retrospect and are exciting to the ears. As a label that seeks to redeem the essence of '80s DIY movements, Detriti revives the magic that seemed to only be wrought in that solitary moment in time.
Merch for this release:
Cassette
This is especially evident on the Detriti Compilation N.2 LP, curated by label boss Davide Lace. Lace is originally from Italy but now lives in Berlin; rather than choosing to highlight only a scene local to him, as many labels do, he found many of the artists he puts out on the social network VK, the Russian equivalent of Facebook. Many,  if not most, releases on the label are not sung in English, recalling post-punk underground cult favorites like X-Mal Deutschland, Musta Paraati, and Siekiera.
Lace's artists are intentionally nostalgic—throwbacks that fulfill an emptiness from sounds and techniques that perhaps weren't taken, in his opinion, to the very precipice of limitations some decades ago. Further, he aims to realign boundaries that have been made in the dark music scene: "From my point of view, the last 30 years have seen harmful and unjustifiable musical barriers being built—in my own little way, I want to pull them down," he says.
He also takes pride in the visual components of each release. "For each artist I try to create the best 'dress' possible, keeping their music in mind, their specific genre and their references, with a fil rouge among all the [album] covers, putting a 'Detriti touch,' I would say," Lace says. The Detriti aesthetic is immediately recognizable, with its simplistic duo-color, high-threshold album art that parallels the handmade, Xeroxed imagery of DIY ephemera.
Up until recently, Detriti was a limited-edition cassette and digital download label, and released a small batch of 200 tapes for collectors with each album. It was just earlier this year that the label released its first 12-inch, Do You Klack? by the U.S.-based Klack—a project that almost too convincingly recreates the oomph of new beat, the late 1980s Belgian dance movement. "[New beat] was the perfect meeting point between post-punk and house music. Unfortunately, we, the post-punk community, were not able to keep this legacy alive and these two genres appear nowadays quite incompatible." With Lace's mindful choice to press the vinyl, prominent DJs have found this release a relevant addition to their techno sets, just as a post-punk fan would place it within her finely-tuned record collection.
Despite the costs and pains of vinyl production, Lace is prepared for the unseen future of Detriti: "Gettare / buttare / lanciare il cuore oltre l'ostacolo —'To launch one's heart beyond the obstacle,' we say in Italian," he explains. "But… hey, we live once, we have to do the things that we consider important, that make us proud and happy."
The following are just a sampling of the great releases on Detriti's roster.
Merch for this release:
Cassette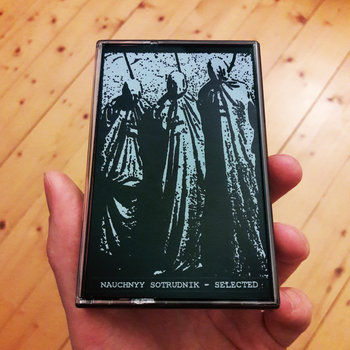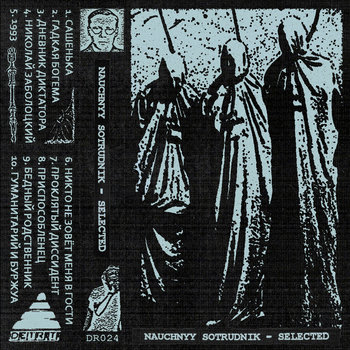 "I support bands who can blend coldwave and synthpunk," says Lace, when speaking of Nauchnyy Sotrudnik and the stylistic tensions of their album Selected. The band from Rostov-on-Don, Russia bring together the atmospheric fragility of melancholic post-punk and the jackhammer pulse of dance music for a riotous and wonderfully odd, dark atmosphere.
Merch for this release:
Cassette
Moving naturally between English and Russian lyrics in their songs, the Saint Petersburg-based band, DK Postoronnih, sonically manifest the chill that can sweep the dimly lit streets of their city. As one of the best coldwave acts around, Lace believes "they totally master this specific sound," praising the maturity of the production and song structures on their self-titled release. On the standout "Dead Man's Curve," they're full of urgency, a gust of wind that serrates right through to the quick.
Compos Mentis is plump with detailed sonic elements that are layered, copied, and repurposed to great effect on every track. The Lithuanian Sigīta Seyr is most impactful when the noise she makes, delicately stitched together, echoes off seemingly empty, damp corners of an abandoned castle—as imitated on the LP's title track. "I'm not actually a big fan of ambient music," says Lace. "But she is absolutely very skilled in creating interesting stratified soundscapes. When you do ambient or abstract music, the most important thing, from my point of view, is the creation of a narration inside the sound itself."
Merch for this release:
Cassette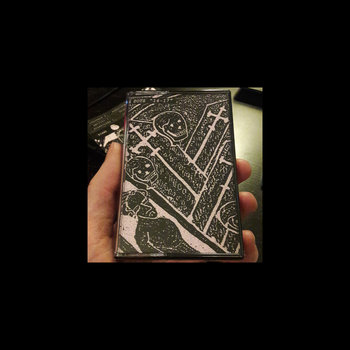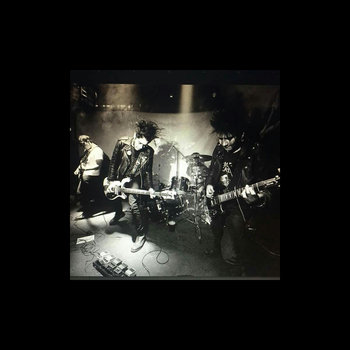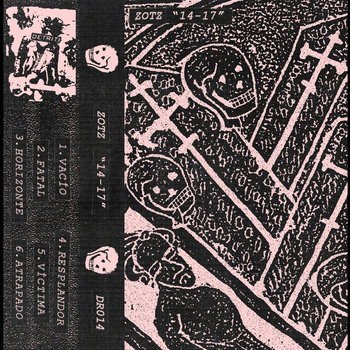 The Mexico City-based band Zotz carries on in the deathrock legacy with the genre's recent resurgence in the album 14-17 (though they've since broken up with rumors of reforming). Lace surmises that because of their Spanish lyrics they never achieved the status they deserved, despite being on the same wavelength of underground greats such as Portland's Bellicose Minds or New York's Anasazi. The recording, a collection of bare-it-all songs, holds power in its grit—none more wrenching than the forceful guitar lead of opening track "Vacio."
Lace, who is a fan of minimalist music, finds the Ukrainian band Pyatshesttri a terrific example of this type of post-punk: "I would say [Tretiy] is somehow deconstructed, but without becoming too uselessly cerebral. On the contrary, this subtraction process seems to reinforce the gloominess and directness of the whole project." Pyatshesttri's deconstructivist approach echoes that of The Cure's earliest releases such as Three Imaginary Boys, drenching it in the kind of pure, unabashed moodiness that Robert Smith and his band adopted a few years later.

"This is the perfect pop music for industrial hearts," says Lace of Galatée's Sanse titre. The LP—with synth lines as elegantly constructed as gauzy spiderwebs—is a hazy, sugary release that is somewhat unexpected for Detriti. But perhaps what's most interesting about the synthpop act is that, despite hailing from Rostov-on-Don, Russia, the lyrics are in French. The vocalist adopts the technique of Sprechgesang, the style of singing that is much more attuned to the rhythms or patterns of ordinary speech—a lovely and unexpected peculiarity.