LABEL PROFILE
Death Is Not The End Unearths Lost Gospel and Blues Treasures
By Matt Cohen · October 07, 2016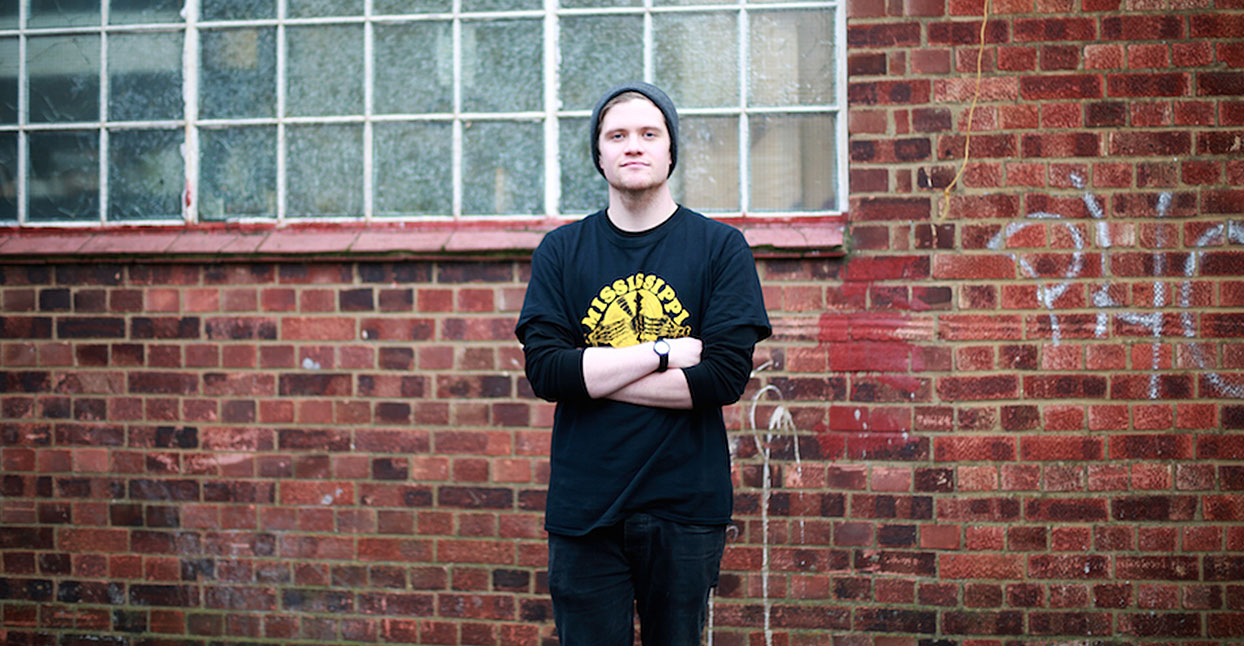 These days, it's not hard to make anything old sound new again. With digital technology leading to greater fidelity in audio recordings, it's easy to make a dusty, old blues recording sound fresh and new. But Luke Owen, who runs the London-based label Death Is Not The End, isn't interested in that. He relishes old blues recordings that crack and pop with history.
"I think there has been a tendency to focus on the more 'clean' recordings of bluesmen and vocalists from this period in recent years," he says. "I think the value in a lot of this stuff lies in the simplicity."
Take, for instance, the sparse, haunting take of Horace Sprott's "Say You Don't Mind Honey." Recorded by folklorist Frederic Ramsey, Jr in Marion, Alabama in 1954, the recording features nothing but Sprott's mournful, melancholy crooning, accompanied by the natural sounds of grasshoppers and crickets buzzing in the background. It's these minor details in the field recordings from the '20s, '30, '40s, and '50s Owen reissues that bring them to life. "The idea of one mic on somebody's porch recording one take, in a time and world that I had never experienced…" he says, then trails off. "You get the picture."
Owen started Death Is Not In The End in 2014, while working for a record distributor who, in addition to working with new music, also handled a large range of archival music. Owen been running a label focused on electronic and ambient music for a few years in his spare time when the archival recordings he would come across in his day job started to capture his attention.
"I was partly inspired to dig into the vaults," he says. "I don't want to generalize and say that the electronic music I had ended up working with had no 'soul,' but when you work with new music a lot in your day job, and in your spare time you run a label putting out new electronic music, it's not hard to imagine wanting to connect with a more raw, scratchy musical element."
He soon found that a lot of the artists in the archives—like Sprott, Sister Ola Mae Terrell, and Rev. Edward W. Clayborn—never had proper LP-length releases; they only appeared on old blues and gospel compilations. With his interest in releasing new music waning, Owen decided to start reissuing old recordings digitally and on cassette—and soon after, on vinyl—starting with the long out-of-print Angola Prison Spirituals.
With nine releases of archival music under his belt,and more on the way, Owen says he's now looking to release new music under the Death Is Not The End imprint. The first is an LP from Toronto primitive guitar duo East of the Valley Blues, due out this month. "That kinda opened me up to the fact that there are actually a lot of new artists working in that Basho/Fahey/American primitive style," he says. "So I'd like to think that the East of the Valley Blues record will be the start of working with newer artists, alongside the older stuff."
Various Artists, Angola Prison Spirituals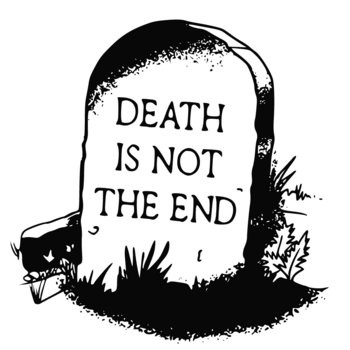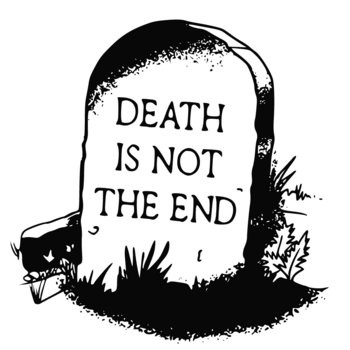 Merch for this release:
Cassette, Vinyl LP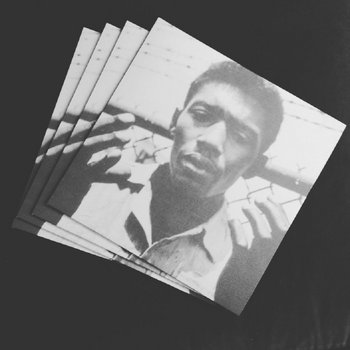 The first Death Is Not The End release is a reissue of a compilation of recordings from inmates at the Louisiana State Penitentiary in Angola, which was originally released on folklorist Dr. Harry Oster's Folk-Lyric label in 1959.
Being in a prison like Angola at that time, you don't expect many felt they would make it out alive. [This album] sums up what I wanted to highlight with the label: the spiritual healing power of raw song taken from a place like Angola. And while some of the artists did get out—like [Robert Pete] Williams and Roosevelt Charles—there are many others on that record that wouldn't. I'm really trying to not come across as having a morbid fascination with that side of it, but the music has to be understood in that context to appreciate it.
Sister O.M. Terrell, Sister O.M. Terrell
Sister Ola Mae Terrell is perhaps the most well-known artist whose music Owen has released. Terrell died 10 years ago, at age 95, but left a long legacy as one of gospel and blues' pioneering voices. This collection—the first and only dedicated collection of her music—highlights her skill as a guitarist.
Probably one of the most powerful voices i've heard from that gospel blues tradition. While digging into her music, [I found] that there hadn't been a single collection of just her music, which i think is powerful enough to stand on its own. I wanted there to be something out there that was just her recordings.
Rev. Edward W. Clayborn, I Have a Home in the Sky
"Very little is known about Clayborn, besides that he is likely to have hailed from the Alabama area," writes Owen in the liner notes for this album. But what is known, and can be gleaned from this recording, is the minimalist power of Clayborn's basic guitar playing, which sweetly boosts his powerful voice.
His were some of the recordings I stumbled upon while digging around, and I was just struck by the simplicity of it, while still retaining so much power. In the face of it, it can be very repetitive. But it's this idea of music carrying a message. Regardless of how simple the backing is, the power of it still breaks through.
Horace Sprott, Ain't This a Mean World
This is perhaps the most striking of Death Is Not The End's releases. Comprised mostly of a cappella recordings, Sprott's haunting, commanding voice booms with a mournful timbre as he sings old religious plantation tunes he learned from his mother and grandmother.
I got interested in Horace Sprott by working my way through the recordings of Frederic Ramsey, Jr. He'll be familiar to quite a few, primarily as a writer on jazz. These Horace Sprott sessions really struck me. It is 99-percent unaccompanied. And it's not just the voice for me, but also the sounds that creep in from the surroundings: grasshoppers, chatter, etc. Sometimes this is what gets me most about the field recordings from this period.
Various Artists, Death May Be Your Christmas Gift
A compilation of dour sermons, devotionals, and blues tunes that highlight the darker side of the Christmas spirit. It's easily the darkest Christmas compilation you'll ever hear.
To be honest, I just wanted to put together a Christmas comp that I could listen to without wanting to scream.
Maria Sabina, Mushroom Ceremony of the Mazatec Indians of Mexico
This is the first non-blues/gospel release for Death Is Not The End. Capturing the Mushroom Ceremony chants and folk songs of María Sabina, there's a mesmerizing, almost hypnotic quality to these songs.
I guess in a similar way to the Sprott stuff, this just had such a haunting quality to it. The recording is terrible and had many pops and cracks, but it's really an important record. There's also a rather interesting backstory concerning how the recording was funded, I later learned that R. Gordon Wasson's trip out there was funded by the CIA as part of an MKULTRA subproject.
Various Artists, I'm on My Journey Home: Sacred Harp Singing, 1927–1938
Merch for this release:
Vinyl LP, Cassette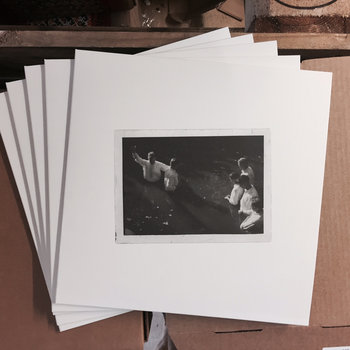 Much like the Mushroom Ceremony of the Mazatec Indians of Mexico, the Sacred Harp singing on this compilation has a hypnotic quality. The off-kilter vocal harmonies give it an almost eerie vibe, but you can feel the communal power that emanates from these songs.
I got quite interested in Sacred Harp singing by watching old videos on YouTube and checking out a few meet-ups in London. So I dug into the super old stuff and picked out a few of my favourite recordings. [I'm] not religious myself, but the intersection between religion and music interests me a lot. And communal singing is really powerful in that sense. It's a super immersive experience.
—Matt Cohen