LABEL PROFILE
A Guide to Dean Blunt's Delightfully Baffling World Music Label
By Max Mertens · August 11, 2020
From his beginnings as one half of avant-pop duo Hype Williams with Inga Copeland, to shapeshifting solo albums on labels including Hyperdub, Rough Trade, and the now-defunct Hippos in Tanks, to his Union Jack patriotism-skewering Babyfather project, Dean Blunt spent the better part of the last decade collapsing genre boundaries while confounding journalists and audiences alike. The Hackney, London-born Blunt rarely grants interviews, and when he does, his answers are frequently cryptic and meant to be taken with a heaping grain of salt. Over the years, he's also displayed a penchant for performance art stunts that would make Marina Abramović proud, including sending an imposter to accept an NME Award on his behalf, selling a toy car filled with weed on eBay, and publishing a book of lavish receipts from luxury clubs called Cîroc Boyz. 
Along the way, he's collaborated with Venezuelan producer Arca, Harlem rapper A$AP Rocky (who recruited Blunt to contribute production to his 2018 album Testing), British composer Mica Levi (including a 2017 opera Inna), Animal Collective co-founder Noah Benjamin Lennox (aka Panda Bear), and has launched World Music, a label he uses to release music by himself (often under different aliases) and his associates. True to his elusive nature, Blunt has uploaded surprise releases to Russian torrenting sites and various YouTube pages, creating a following of dedicated international fans who archive and trade their favorite recordings with one another. A recent tweet from a World Music Twitter account recently hinted at a possible 2020 sequel to Blunt's critically-acclaimed 2014 album Black Metal. In classic Blunt fashion, that entire account has now been deleted. As we await whatever he's got in store next, here are six key releases from World Music.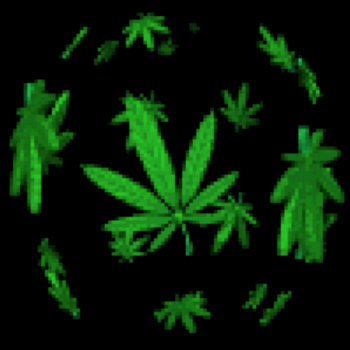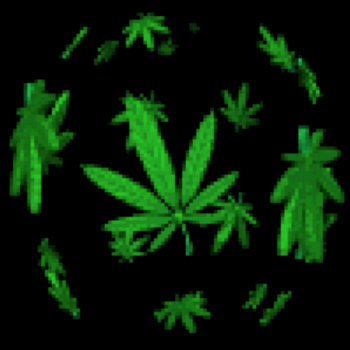 A sprawling collection of songs recorded between 2012 and 2019, Roaches serves as an excellent primer to Blunt's discography, compiling many of his most sought-after freestyles, collaborations, and instrumentals. Traversing plaintive indie rock and pop, dub experiments, and red-eyed hip-hop beats, highlights include the meandering, acoustic guitar-driven "as long as ropes unravel fake rolex will travel," the Poison Anna duet "NEVA," and GAIKA team-ups "SHREDDER" and "G6." For examples of his ability to transform a sample into something unexpectedly poignant, look no further than "WAR REPORT Freestyle" and "LIT Freestyle," which borrow from Deftones' "Hexagram" and Prefab Sprout's "Cue Fanfare" respectively.
Who is 1995 epilepsy? Fans have speculated that Mica Levi, producer Scratcha DVA, and experimental pop singer Tirzah are all involved in some capacity. Whoever is behind it, they're responsible for one of the most rave-ready releases in the World Music catalogue. Clocking in at an economical 22 minutes, 1995 epilepsy takes listeners down a dark rabbit hole of rollicking drum and bass, noise squalls, and on emotional centerpiece "get 2 kno," vulnerable Autotuned vocals.
Blue Iverson
Hotep
Supposedly made with an all-star group of Los Angeles musicians including bassist Sam Wilkes, guitarist Jeff Gitelman, keyboardist Paul Cornish, and percussionist P. Morris, and vocalists AKUA and Jennah Bell, Hotep finds Blunt relinquishing his frontman duties, and delivering songs that draw on jazz, blues, and neo-soul influences (fittingly, the cover repurposes the iconic image of Lauryn Hill from her 1998 album The Miseducation of Lauryn Hill). Fans of Hype Williams' cover of Sade's "The Sweetest Taboo" should check out "Jennah's Interlude" and "Fake Loathe," which proves Blunt could knock out chart-topping hits for other singers if he ever chose to do so. 
Joanne Robertson & Dean Blunt
Walhalla
One of Blunt's most frequent collaborators, UK folk singer-songwriter Joanne Robertson has appeared on many of his solo and Babyfather records, and Walhalla proves why they're perfect foils. On "X," Robertson's vocals and searing guitar are complemented by bluesy organ, and the rest of the album splits the difference between melancholic psych-folk and grunge-y country stompers. It's a shame David Lynch never recruited the duo to play Twin Peaks' Bang Bang Bar. But there's always Season 4, right? 
Various Artists
ZUSHI
Originally debuted on World Music's show on online radio station NTS last year, ZUSHI is a mixtape produced by Blunt, featuring A$AP Rocky, DJ Escrow, jonatan leandoer96 (aka Swedish rapper Yung Lean), Panda Bear, and Joanne Robertson. On "17," Blunt flips French Montana's braggadocious "No Pressure," adding swelling strings, while the Sauce Walka and Rocky-assisted "19" is a love letter to Houston chopped and screwed music. 
Despite being released several months prior to Brexit, Babyfather's debut album BBF Hosted by DJ Escrow (Escrow believed by many to a Blunt alter-ego) mirrored the longstanding feelings of political and cultural disillusionment held by many in the country that reached a breaking point in 2016, while at the same time subverting cliche U.S. rap and UK grime tropes. Possibly recorded during the same sessions that produced "TROLL," "AUG Freestyle" and "MANNA Freestyle" feature Frank Ocean-affiliated producer Vegyn and John Glacier (the artwork is a photo of Micah Xavier Johnson, the Army veteran who shot and killed five Atlanta police officers in 2016), and couches darker tales in tongue-in-cheek hustler boasts.