LABEL PROFILE
Crammed Discs Celebrates Boundary-Pushing Music From Around the World
By Beverly Bryan · August 07, 2017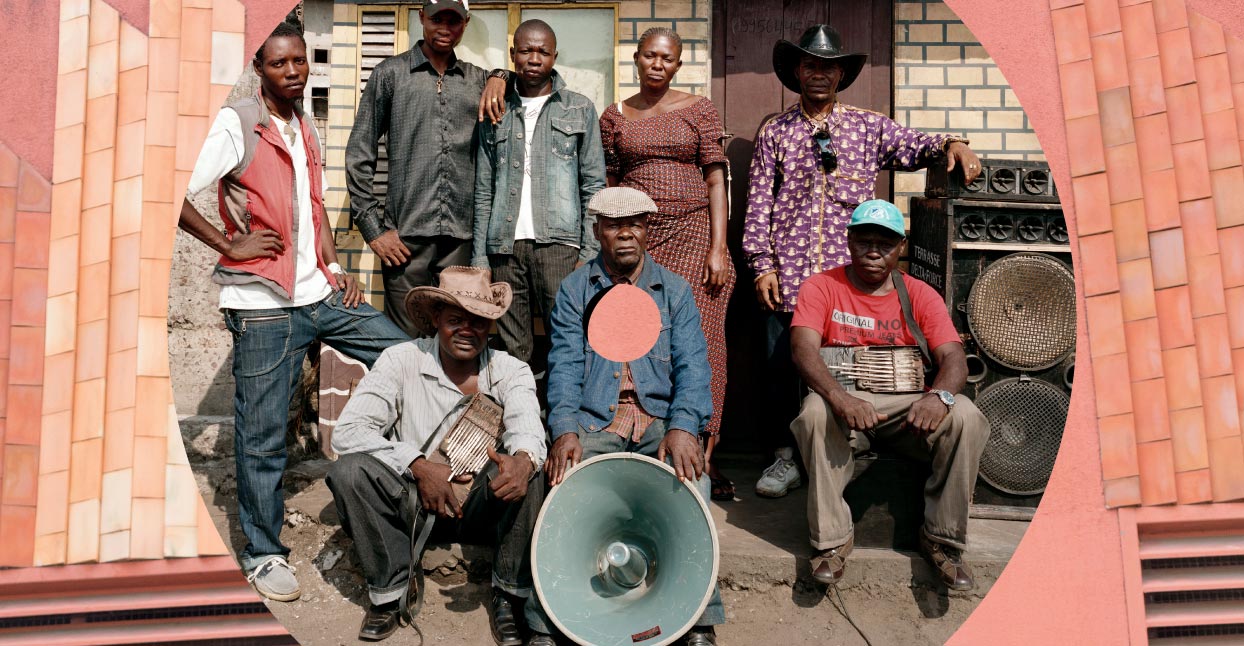 Few record labels are as difficult to categorize as Belgium's Crammed Discs, which is exactly the way founder Marc Hollander likes it. Over the small imprint's nearly 40 years in business, the label has amassed a catalogue consisting of cult post-punk releases by Tuxedomoon and The Honeymoon Killers, a soundtrack for TV commercials by Japanese composer Yasuaki Shimizu, and countless other genre-busting releases—expanding beyond the confines of experimental, pop, and electronic—from around the world. Hollander and his longtime co-conspirators, Hanna Gorjaczkowska and producer Vincent Kenis, have forged a singular identity out of strenuously avoiding any easy file-unders.
Speaking over the phone from the label headquarters in Brussels, Hollander calls this willful eclecticism "one of the key features of the label." "Or maybe it's more of a psychological problem that I have," he adds. "I just can't stand doing the same thing for too long, so we always try to carefully avoid that. It's almost an anti-branding strategy."
Crammed is often thought of as a world music label, and many of its releases—from Zap Mama to Taraf de Haïdouks—would be found in the world music section of brick-and-mortar record stores. But according to Hollander, this is a misconception. "We just work with people from many different places. There's more to music than the Anglo-Saxon world," he explains. The phrase "world music" was coined as a means of marketing music from outside Western Europe and the U.S., and has been widely, and rightly, discredited as being Euro-centric, even imperialist. It's a phrase that no one wants to be associated with. Still, there continues to be a flourishing world music wing of the music industry, with its own subculture, festivals, and conferences, such as the World Music Expo, aka WOMEX. Crammed Discs has won an award from WOMEX, but there is a case to be made that Hollander and company are playing a different game than some of the other label owners and promoters you might meet at the conference.
Where many globally-oriented labels prize styles of music from non-Western countries that are considered "traditional" or "authentic" (two highly specious concepts), Crammed has no such preference. Congolese band Konono Nº1, one of the label's flagship groups, play an inventive, decidedly urban style derived from traditional tribal music and adapted for electrified likembé. The result is irresistible, danceable, and fascinating. The label's current roster boasts musicians like Argentinian experimental electronic artist Juana Molina, who makes music that is as hard to categorize as the label itself. Since Hollander is in charge of A&R, the label's output reflects his tastes, which run toward genre-splicing and experimentation.
Though the Crammed roster includes artists from all over the world, its boss insists that they've never deliberately sought out artists from distant places. "We don't spin a globe and see where our finger lands," he says. Many of the non-Belgian artists came to the label, more or less, by chance. Molina, for instance, signed on after taking part in the Konono Nº1 tribute project Tradi-Mods vs. Rockers.
Tradi-Mods vs. Rockers was a compilation of indie musicians who found inspiration in Konono Nº1 and other bands in Crammed's Congotronics series. The album was followed by a tour that put some of this international group of artists together on stage with members of the Crammed Congolese contingent. It echoed the sorts of experimental collaborations that Hollander pursued in the early days of the label through his experimental band with Kenis, Aksak Maboul. "Lots of it was about encounters between different musical styles and people, with the different guests," he recalls. "Then, I started doing that with the label. It's something I love doing, to be a bridge between people, creating encounters like that." Indeed, Aksak Maboul has been recording and performing again in recent years, following a long hiatus. For the foreseeable future, Hollander's encounter with the world of music will continue.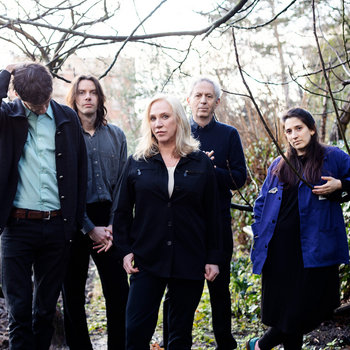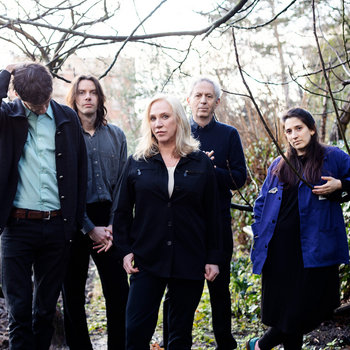 Merch for this release:
Vinyl LP, Compact Disc (CD)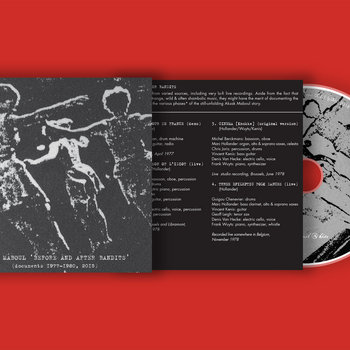 Without Aksak Maboul and this record, there would be no Crammed Discs. Hollander originally founded the label in 1981 for the sole purpose of releasing Un Peu De L'âme Des Bandits. In this recording, you can hear the blueprint for the mercurial sensibility that guides Crammed: an experimental, post-punk agglomeration of free jazz, avant rock, classical music, Middle Eastern influences, and what Hollander likes to call "fake African." The project is and was a chaotic thesis against purism and in favor of endless exploration of sound.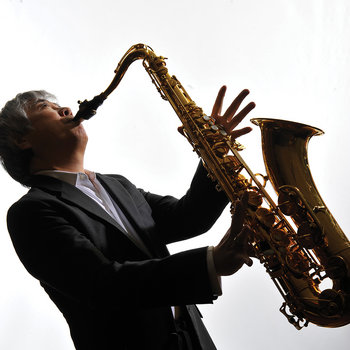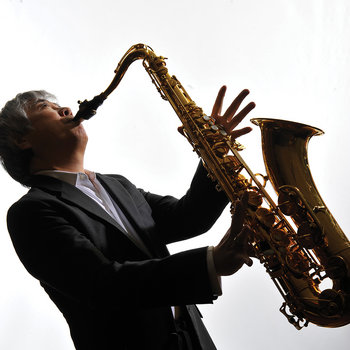 Merch for this release:
Compact Disc (CD), Vinyl LP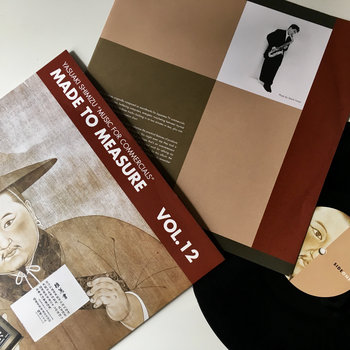 Music for Commercials is easily the most iconic title in Crammed's Made to Measure series, a succession of soundtracks for different things, mostly films, some of which were real, while a few were hypothetical. Released in 1987, this collection of under-two-minute songs that Shimizu originally wrote for television commercials has aged incredibly well. More fresh and intriguing to the ear than it has any business being, much of it sounds like the best of today's ambient electronica—which, of course, it has influenced.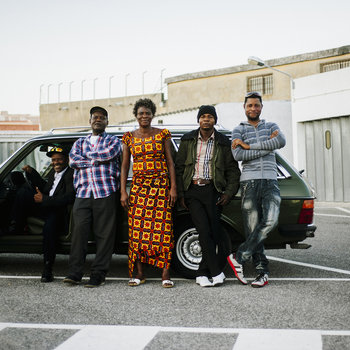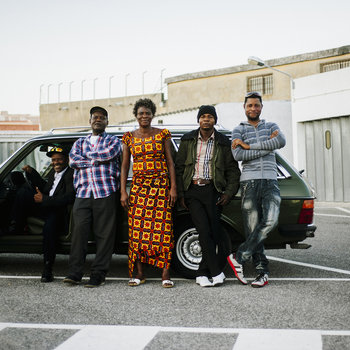 When Konono Nº1's debut album came out in 2004, very few people outside of Kinshasa had heard anything quite like it: Congolese trance music played on electrified thumb pianos. The group was formed in the '60s and recorded only one song before Vincent Kenis got them to make a record for Crammed. That disc became an instant classic. Its addictive grooves and distorted sonics have made it a favorite with fans of left-field music the world over.
Juana Molina, Un Día
Originally released on Domino Records and reissued by Crammed in 2014, Molina's fifth LP is her defining recording, and the one that brought her haunting, loop-based folktronica to a wider audience. When it was released in 2008, it was her strongest statement to date, and quickly became a cultural landmark for indie music in Latin America. Droning but light, abstract but beguiling, Un Día makes it easy to see where she fits in the far-flung Crammed Discs family.
Yasmine Hamdan, Ya Nass
An important figure in independent music in the Middle East, Lebanese singer Yasmine Hamdan first became known as one-half the electronic duo Soap Kills. Now based in Paris, she has built a successful career as a solo artist. Her enchanting, self-titled 2012 debut album reimagined Arab folk-pop for the present day while taking inspiration from her favorite singers of the '50s and '60s. It was given a wider release by Crammed the following year under the name Ya Nass and has since gone on to become a staple of the catalogue.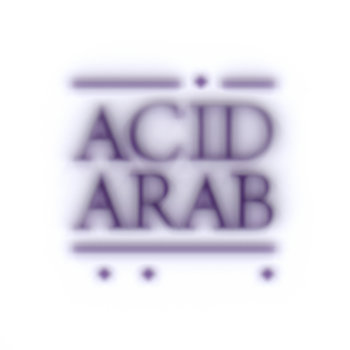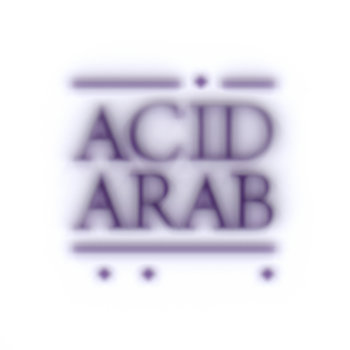 Merch for this release:
Compact Disc (CD), Vinyl LP
Carrying the torch for the electronic dance music strand in Crammed's DNA, Acid Arab are two Parisian DJs (Guido Minisky and Hervé Carvalho) who are driven to combine the hypnotic rhythms of Arabic musical styles with the mind-altering power of acid house. To accomplish this task on their 2016 debut full-length Musique de France, they enlisted the help of collaborators like Algerian keyboard player Kenzi Bourras and Yemenite electro-folk trio vocalists A-WA. The results are hard to resist.
—Beverly Bryan