LABEL PROFILE
Exploring the Outer Reaches of Montreal's Constellation Records
By Gregory Adams · February 13, 2020
Don Wilkie and Ian Ilavsky's decision to name their record label Constellation was a prescient move. Citing a lack of infrastructure in Montréal's independent music scene, the pair got Constellation off the ground in 1997 to showcase artists from their Mile End neighborhood. Though those borders have broadened across 23 years and 150 releases, there's an unquestioned sense of community threaded throughout its catalogue, where the bands often share members, or embolden each other's visions as guest musicians, producers, and visual collaborators: a constellation of likeminded artists, if you will. 
This overlap cannot be overstated: it's one of the label's greatest traits. Consider the members of celebrated post-rock ensemble Godspeed You! Black Emperor who've bled into a diverse range of Constellation projects over the years, among them the Yiddish klezmer act Black Ox Orkestar and Middle-Eastern-influenced psych-jazz ensemble Land of Kush. That open exchange literally extends to the studio, too; the majority of Constellation releases were recorded at the iconic Hotel2Tango, a Montreal-area studio co-owned and engineered by members of Godspeed and Jerusalem in My Heart.
Pegging a particular sound for the imprint is even trickier. Constellation's earliest releases were by Ilavsky's Sofa, an understated post-punk group in the vein of Slint. The label's third release was Godspeed You! Black Emperor's landmark F♯ A♯ ∞, an enigmatic instrumental suite of symphonic swells and weeping slide guitar, packaged with defiant, anti-corporate sleeve art. That the outfit were hesitant to speak with the press only added to the mystique, by extension drawing attention to Constellation Records and the equally-epic, sprawling compositions of Godspeed's satellite project A Silver Mt. Zion and Toronto's Do Make Say Think.
While their history is rich in seismic, orchestral bombast, Constellation has never been confined to a single genre. Over the years, they've issued concentric, avant jazz sax wailing (Colin Stetson), neo-classical string works (Sarah Neufeld), rustic fantasy folk (Elfin Saddle), polyrhythmic post-punk (Ought), electro-minimalism (Automatisme), and spectral musique concrete (Those Who Walk Away). Toronto's Sandro Perri, one of the longest-tenured artists in the Constellation stable, is himself a walking facsimile for the label, with electronic pop, tropicalia, jazz, and more all baked into his songbook. They don't just limit themselves to Canadian artists, of course: recent highlights from its catalogue include the noise-spiked, deconstructed blues of Los Angeles' Carla Bozulich, as well as two album's worth of existential folk from the late Vic Chesnutt of Athens, Georgia, among others.
As Constellation Records heads into its fourth decade, unburdened by genre as ever, there's never been a better time to explore what the label has to offer. Read on for a selection of essential hidden gems, collected from far-flung corners of their catalogue.
---
Merch for this release:
Vinyl LP, Compact Disc (CD)
Some of Constellation's electronic triumphs include Re:'s tattered blankets of white noise and the plunderphonic funk of Joni Void's Mise en Abysme. Quebecois digitalist William Jourdaine joined the fray in 2016 with Automatisme's Momentform Accumulations, lurching through a highly danceable set of mutato rhythms, longform drones, and ear-splitting power electronics. On "Transport 2", Jourdaine works every approach, twisting his twitchy two-step techno into an uncomfortably ugly stretch of fractured sinewaves.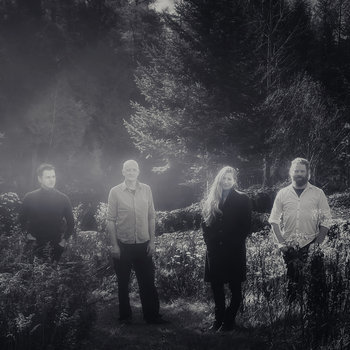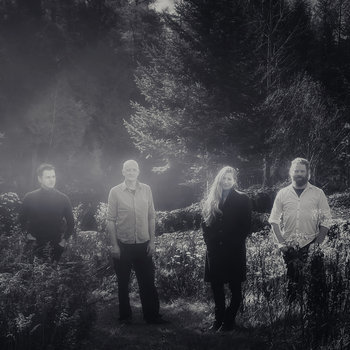 Merch for this release:
Vinyl LP, Compact Disc (CD)
Chamber rock combo Esmerine was co-founded by Bruce Cawdron and Rebecca Foon, whose respective tenures in Godspeed and Thee Silver Mt. Zion Memorial Orchestra complement this project's ethereal wax and wane. On Lost Voices, "My Momma Pinned a Rose on Me" seems to invent new age marimba, complemented by the daybreak whisper of "A Trick of the Light," all spacious piano and sustained string bowing. It also features some of the most raucous recordings of their six album discography, from the jagged peals of guitar distortion puncturing the back end of "19/14," to the derelict desert rock of "Funambule (Deus pas de Serein)."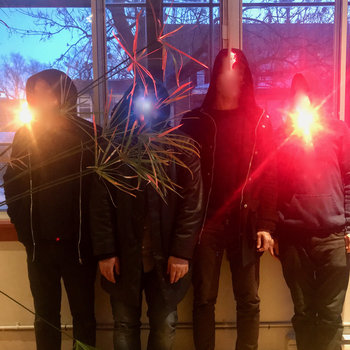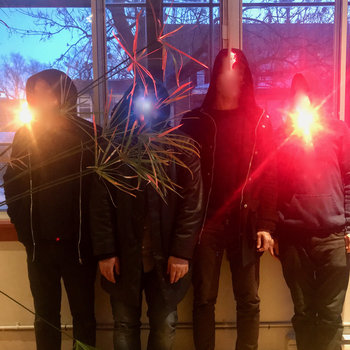 Merch for this release:
Vinyl LP, Compact Disc (CD)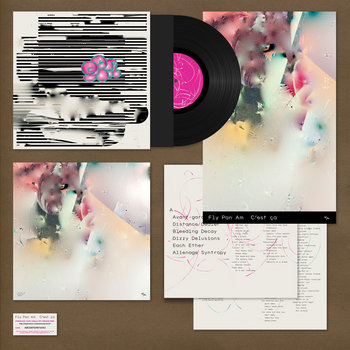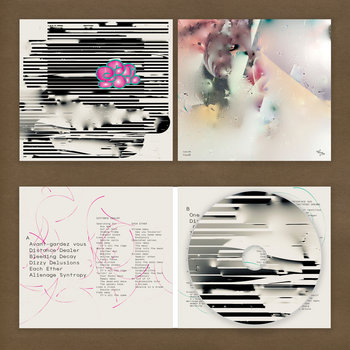 Since forming in 1996, Fly Pan Am's trajectory has seen some wild swings. When they were playing alongside GYBE in the 90's, they trafficked in fittingly epic, 15-minute instrumental collages of crescendo-driven psych rock; 2004's N'Ecoutez Pas was a grab-bag of hypno-wheel grooves and unrehearsed hardcore. Following a 13 year drought, the quartet returned with the decidedly compact  C'est Ca, a bold jolt of guitar-warbling shoegaze and WTF-worthy black metal shrieks. It makes for one of the most fun and fucked-up pop records in label history.
Merch for this release:
Vinyl LP, Compact Disc (CD)
After diving into the complexities of Middle Eastern politics in cult hardcore outfits Ire and the Black Hand, Radwan Ghazi Moumneh deconstructed the sounds of his Lebanese heritage with the exquisite Jerusalem in My Heart. On their sophomore release, the group—a partnership between Moumneh and visual artist Charles-André Coderre—traffic in a hypnotic blend of downtempo Arabic pop and intimate a capella arrangements, culminating with "2asmar Sa7ar," an epic finale which laces a limber buzuk melody around a field recording of undulating waves. Homing in on the act's overarching political nature, Coderre's back cover presents a cross-processed image of three running figures moments before being killed on the Gaza Strip.
Merch for this release:
Vinyl LP, Compact Disc (CD)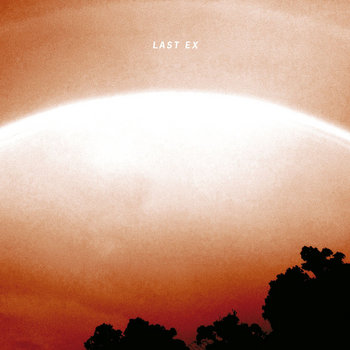 The maleficent sounds of Last Ex's lone, self-titled LP were meant to score supernatural horror flick The Last Exorcism Part II, but the filmmakers ultimately balked. Rather than let it all go to waste, Simon Trottier and Olivier Fairfield—then members of Canadian creep-folk crew Timber Timbre—got back into the studio to inject even more scares into the music. The expanded terrorscape alternates between sub woofer-tearing synth nausea ("Cape Fear");  Psycho-grade violin swipes and krautrock grooves ("Girl Seizure"); and unkempt guitar instrumentals seemingly transmitted into our plane by Link Wray's ghost.
Merch for this release:
Vinyl LP, Compact Disc (CD)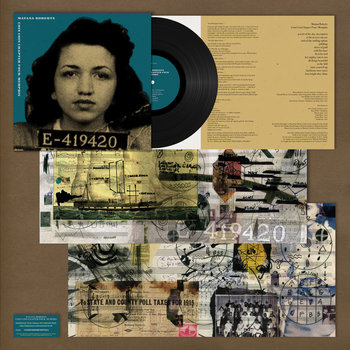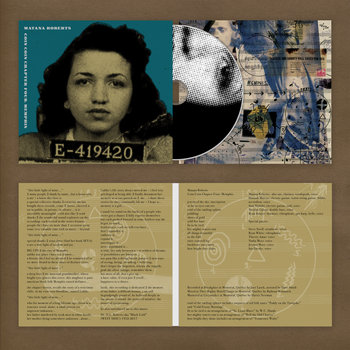 Chicago-born artist Matana Roberts has been in Constellation's orbit for the better part of two decades, playing clarinet on Godspeed's Yanqui U.X.O. and performing as a member of Thee Silver Mt. Zion Memorial Orchestra. Since 2011, she's adopted a more insular, expressive creative focus, captured beautifully on her Coin Coin series of solo LPs. On Memphis, the fourth and most recent of Coin Coin's proposed 12 volumes, Roberts' self-described "panoramic sound quilting" stitches together explosively skronked-out free-improv with elements of dust-kicking folk, woozy French Quarter jazz, and stirring spirituals. The album narrative concerns a relative named Liddie, whose father was murdered by the Ku Klux Klan. Tackling institutionalized racism, Roberts' tragic family history is preserved here as a form of "American survival."
Merch for this release:
Vinyl LP, Compact Disc (CD)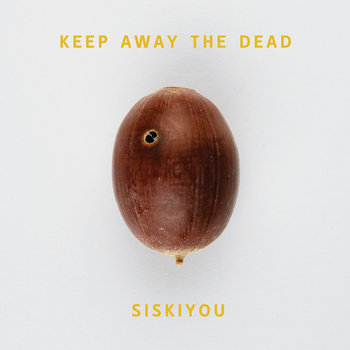 Keep Away the Dead is siskiyou at their most unhinged, an unrestrained folk implosion from band leader Colin Huebert and his then Vancouver-based outfit. To be fair, the band spend a good portion of the album neck-deep in the pocket of a back-porch jam (see banjo-and-squeezebox shuffle "Revolution Blues"), but Huebert and co. aren't afraid to upend their rootsy template when the music calls for it; its title track gleefully tears into foghorn guitar sonics and kaleidoscopic, cut-and-paste drum production. A debilitating inner-ear condition would force Huebert to tone down his approach on later releases, though those hushed offerings are no less compelling.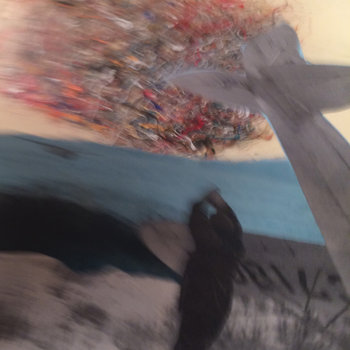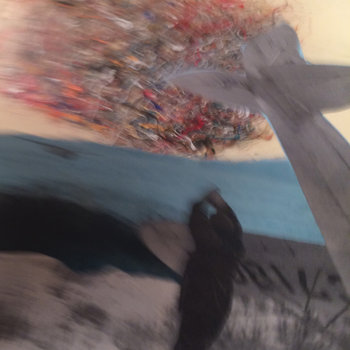 Merch for this release:
Vinyl LP, Compact Disc (CD)
Even without the background knowledge that The Infected Mass was informed by the plane crash death of composer Matthew Patton's brother, the avant garde suite's use of real-life air disaster transmissions leaves a grave, haunting impression on listeners. While mostly consisting of a series of mournful string drones and field recordings, there's plenty of drama to be found in the especially minimalist effort. The tension on "First Partially Recollected Conversation" overwhelms and astounds by equal measures, as a cacophonic whoosh of cockpit noise gives way to an unnerving electronic squelch and the gutting, static-filled reveal of a crash landing: "He's hit the water…He's down," declares the anonymous flight control operator. It's just one of many moments of immersive sound design that positions The Infected Mass as both one of Constellation's quietest, heaviest, most unique releases to date.