LABEL PROFILE
Citrus City Records Champions a Diverse Cassette Underground
By Richard Villegas · January 07, 2022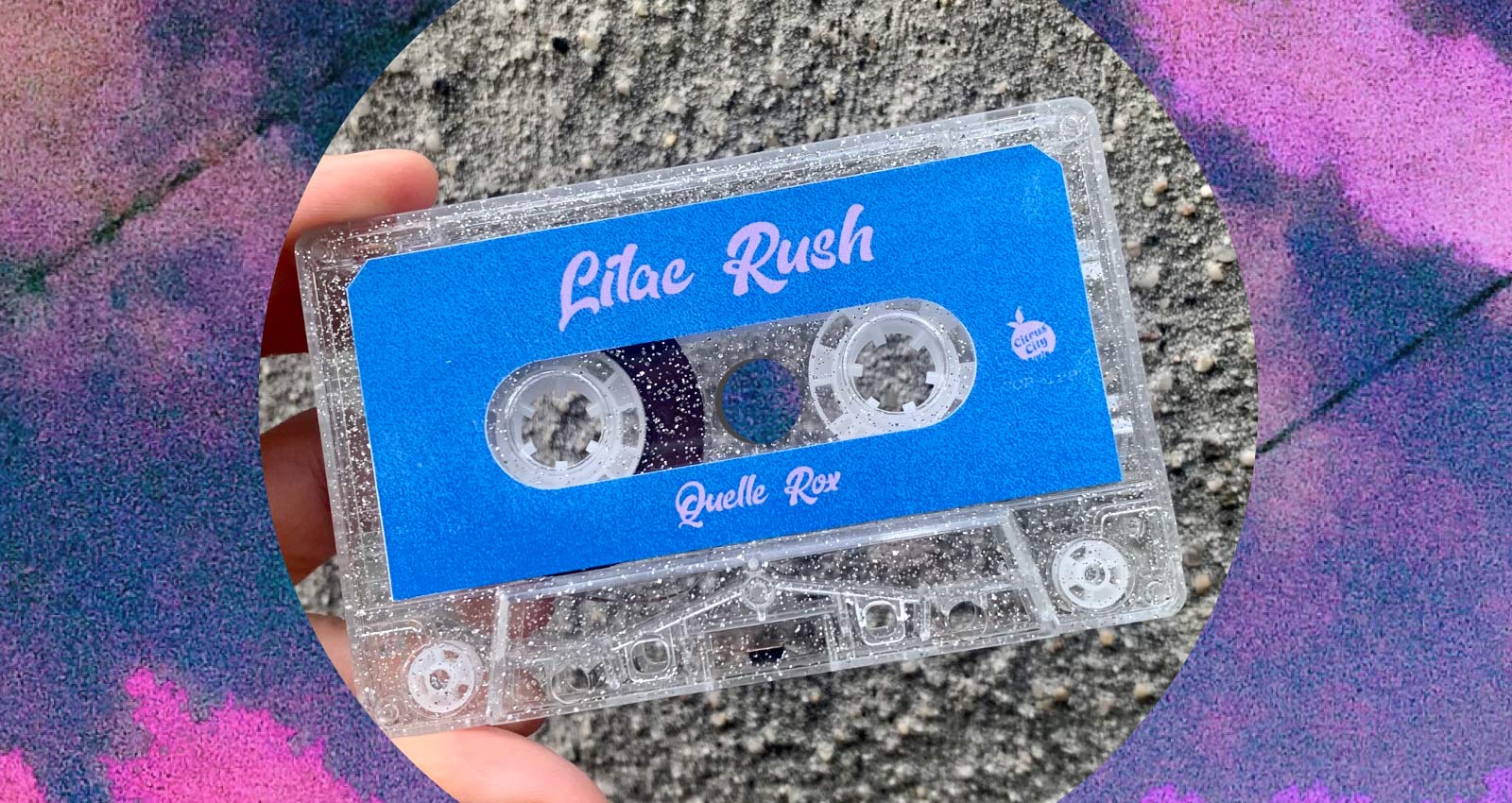 Thanks to a growing interest in physical media and an accompanying supply chain shortage holding up vinyl pressings, the cost-effective cassette is having a moment. But Manny Lemus, co-founder of Citrus City Records, has been a fan of the format for years.
"When I was younger, my mom gave me some of her vinyl, but it was hard getting ahold of releases from bands I was actually into," says Lemus, speaking from his Brooklyn home. "I started going to hardcore and DIY shows in high school, and took the occasional trip to D.C. to catch Wavves or Beach Fossils. The opening bands usually had cassettes for sale, and I was stoked by how they customized every tape differently. The J-cards would come with 6 or 7 folds of art. I'm really into collecting, so that uniqueness triggered my obsession with psychical media."
Merch for this release:
Cassette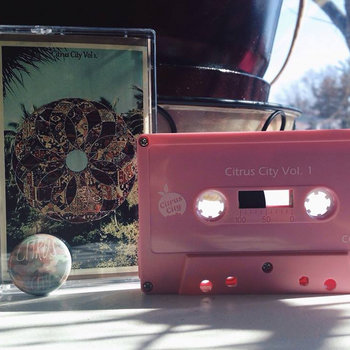 Citrus City Records was founded by Manny Lemus and Rene Franco in Richmond, Virginia, in 2014; a culmination of their friendship and mutual love for underground music scenes and tangible media. Lemus, who leads the label, first dipped his toes into industry waters as a burgeoning music journalist writing for the entertainment section of his high school newspaper, and later contributing regularly to Canadian blog Indie Current. As a first generation Guatemalan-American, Lemus was regularly made aware of his POC identity while navigating Richmond's majority-white music spaces. He found an anchor and kindred spirit in Franco, who is first generation Salvadoran-American and could relate to the loneliness of being an Other in homogenous rooms.
"Every time I went to a show I got double-handed comments," he remembers. "They would say, 'Oh, weird that you like this music.' Why? I was in my super cool punk shirt, physically trying to fit in, but those comments were alienating. I met Rene when I saw them wearing a Wavves shirt and realized we'd both gone to the same show in D.C. As we talked, we realized we wanted to represent folks from different places, different ethnic and racial backgrounds. The label has grown and we've also put out music by queer and trans friends, trying to showcase as diverse perspectives as possible."
Citrus City's first tape was a self-titled compilation released in January 2015. Lemus and Franco tapped a plethora of bands from Richmond, Boston, Australia, Sweden, and France, many of whom were longtime friends angling for 7-inch drops but hadn't yet secured the right distribution deal. The label's community-minded ethos of business and amplification without seeking ownership of artist masters eventually attracted indie powerhouses like Crumb, Triathalon, and Combo Chimbita for special edition releases. The inexpensive nature of cassette production has also made the venture more viable since much of the duplication process can be handled in-house, adding to the artisanal value of tapes and cutting out factory middlemen to put money more directly into artist pockets.
Merch for this release:
Cassette
"I think tapes are a great way to preserve music in a physical, tangible form," reflects Lemus. "It's also an accessible format, since anyone can do it. Cassettes have always been a means of spreading information, plus it's a super nice way of sharing music with people. I've been spending a lot more time in Guatemala lately, and I'm trying to familiarize myself with artists, people facilitating shows, and the scene in general. Folks have been gifting me tapes from old punk and indie bands, so it's been a great way of learning about what was happening there while I was growing up somewhere else. A lot of that music isn't on streaming so it also kind of forces me to listen."
Lemus's roots go back to the town of Jutiapa, where rural lifestyles contrast sharply against the bustling metropolitan chaos of Guatemala City, or even New York City, where he has resided since 2018. During his travels, Lemus met the team at Bajo Presión Records, who put him onto Guatemalan punk bands like Fosa Común and Los Tiros, and later, R&B group Easy Easy. With this last one, Lemus was struck by the pristine production behind the music and videos, but dismayed by the lack of attention they had received stateside despite intersecting with so many current trends. The rabbit hole has only led him deeper into the Guatemalan underground, also exulting the work of psych-pop crooner YECTO, synthpop romantics Dinosaur 88, and acclaimed experimental cellist Mabe Fratti.
"There's this misconception that in Latin America everything is low-tech or low quality or just generally low," he says. "So [in 2022] I'm going to be working closely with artists in Guatemala to develop some new projects and start a little Citrus City hub there. I'm collaborating with this crew called Dos Mundos, who put on shows there, and I want to highlight and connect Central American music scenes to things happening in the U.S. There are incredibly talented artists in the region, but there need to be more people bridging the gap."
For a closer look at Citrus City's dizzying catalogue, Manny Lemus has curated a list of five essential cassette releases you can purchase now.
Merch for this release:
Cassette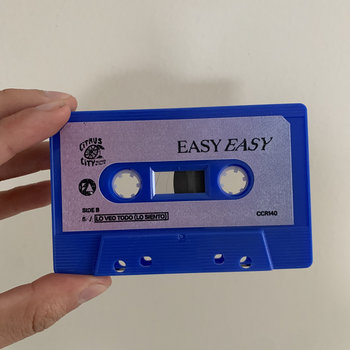 Released on January 1, 2022, the latest drop from Citrus City Records compiles Easy Easy's 2018 LP Lo Veo Todo (Lo Siento) and their 2020 EP 5 into a single mega tape. Fresh collisions of R&B, trip-hop, and ambient atmospheres swirl together on singles "Katana" and "Nublado," capturing the band's new direction following the departure of former frontman Jesse Baez, and the subsequent recruitment of vocalist Sofía Insua.
Lemus: "Being first generation and growing up somewhere in the South, like Virginia; this is such a great reminder there are fools like me out there mixing things up in their own way. Easy Easy make indie pop, kind of R&B, with bilingual lyrics nodding to a lot of contemporary trends. It's really cool hearing this kind of stuff coming from Guatemala."
Merch for this release:
Cassette
New Jersey producer and composer JWords is carving her own lane within the canon of Black electronic music, concocting freeform sonic diatribes built on techno, minimal, drone, and whatever jagged sounds she can wring from her synth and drum machine combos. Released as a nearly 15-minute long single track, Sonic Liberations achieves precisely what the title suggests: freedom from the confines of traditional song structures and a greater exploration of JWords's aural curiosities.
Lemus: "This is a cool release because it unfolds like a stream of consciousness. JWords produces for rappers too, like Nappy Nina, using textures and beats other people just aren't bringing. We recently hung out and she was telling me the album was recorded in a single session, with small details she went back to correct or master. But that's why she called it Sonic Liberations, because she felt free to explore and search for her own sound."
Merch for this release:
Cassette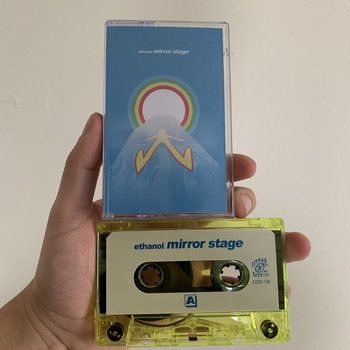 On his deceptively upbeat LP Mirror Stage, singer-songwriter and producer Ethan Rozario (aka Ethanol) laments the bygone moments that once sparked joy in his younger self, from old Facebook photos to catching silly commercials at the gas station. The lurching galactic synths of "Pretty Cheap" are almost enough to anoint the Richmond native as the rightful heir to the Neon Indian throne, while the emotional collapse of "Roof's Burning Down" can't be placated by the cartoonish organ melodies.
Lemus: "It's a great pop record with happy, sunshiny synths, but the lyrics are very introspective. The album sees Ethan get to a point in his life where he looks around and notices how everything is new and different, reminiscing on the past and trying to reconnect with his childhood and his old self. So it's a really fun record sonically, but thematically it's much more serious than it lets on. It's a great contrast."
Merch for this release:
Cassette
Casing the funkier ridges of psychedelia, YECTO's debut EP Mi Universo shines with vintage pop grooves, retro journeys into the soul, and sleek production from Easy Easy collaborator, Bumont. On cuts "Solitario" and "Mi Universo," the Guatemalan singer-songwriter and multi-instrumentalist creates enveloping walls of sound reminiscent of lengthy record-listening sessions on velveteen basement couches.
Lemus: "We connected through Bandcamp, actually! I was browsing through the pop section and noticed his album cover, which is very colorful and psychedelic. When I clicked on the artist profile and saw he was based in Guatemala City, I was so excited and started listening right away. I think he'd fit right in on a lineup with Inner Wave and Triathalon."
Pedazo de Carne Con Ojo
Dun Dun
Merch for this release:
Vinyl LP, Cassette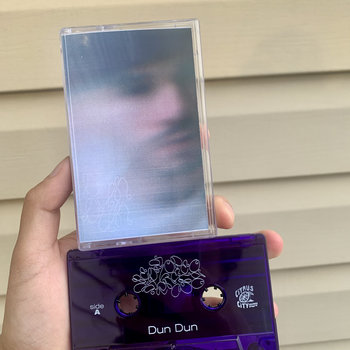 Pedazo de Carne Con Ojo is the alter ego of Philadelphia-based musician and poet Steven Perez, who's production style thrives on neck-breaking collisions of Dominican rhythms like merengue and bachata with grittier influences from shoegaze and noise. His 2021 LP Dun Dun is a breathless, cathartic unpacking of pandemic life, from the claustrophobic isolation of "STUCK AT THE CRIB" and "IMAGE," to the frank soberness of "WHAT IS GOING ON."
Lemus: "We released another project of Steven's called ¿Pero Like Cómo E'tá? almost 2 years ago, which nodded to salsa and merengue with huge horns and a bunch of swag. But this album is much more abstract and experimental. Steven does all the production, which is heavy on repetition and chants, so it feels very spiritual."