LABEL PROFILE
The Chinabot Label Is Uniting Asia's Next Generation of Electronic Experimentalists
By Tristan Bath · August 14, 2017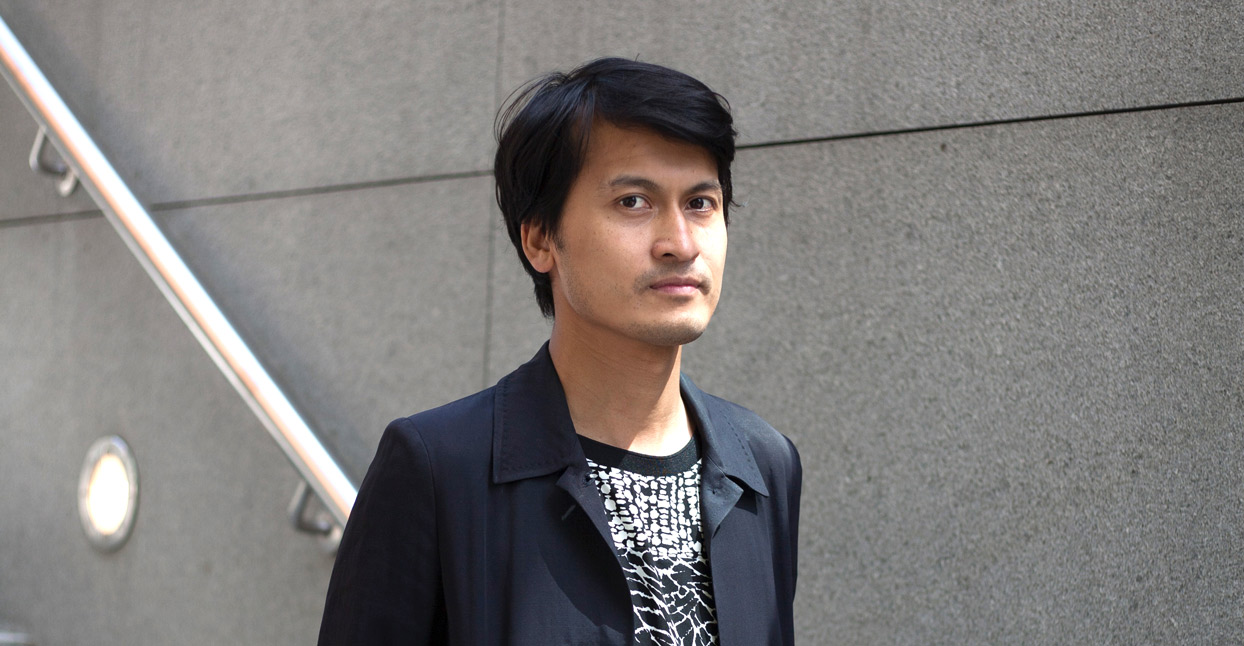 "Asian aesthetics have been omnipresent in fashion, cinema, photography, and music, and for Asian creatives this felt like a source of pride and the hope for greater visibility—at first," says Saphy Vong, the artist behind erratic psychedelic noise project Lafidki and founder of new label/initiative Chinabot. "That is, until the day they realized Western creatives were covering all those projects by themselves. Westerners can use this 'orientalism' in their art and become successful when they appropriate things from other cultures that are otherwise mocked."
The title of Phantom Force, an introductory compilation for the Chinabot label, directly addresses the situation facing many East Asian artists. It implies a trans-national cultural awakening in the East Asian music scene, an illusory artistic force that's been up to this point, incapacitated. Phantom Force gathers 21 tracks by artists from across the region; there's a track by French-Laotian producer Ayankoko that blends traditional mor lam melodies with trap-like beats, South Korean rhythmic noisemaker Samin Son, analogue techno artist Xanthe Yang, plus modern recordings of traditional Balinese gamelan made in 2016. "Most of the well-known electronic music is from the West, but there are so many good creators in Asia as well. We need a platform to help connect with the world," says the Taipei-based Yang. Bangkok-based visual and sound artist Pisitakun Kuantalaeng agrees: "Today In Asia, there's a real movement for this kind of music."
.
00:10 / 00:58
Merch for this release:
Cassette
"I don't deliberately put 'Asian' elements into my music," explains Lujiachi, another Taipei solo experimentalist and one half of drone group Scattered Purgatory. "I just naturally absorb music I like, and then try to find my own way to express things. Songs by the other artists on the compilation give me a similar feeling."
In an increasingly globalized cultural landscape (particularly when we're talking "underground"), aesthetics and culture are capital. For many East Asian artists, this means fighting an unwinnable battle. With European and American artists in such a privileged position—better access to technology at home, more internationally useful language skills, finances for tours where their music can reach the right audience—the proverbial game feels rigged against artists from countries such as Vietnam, Cambodia, Thailand, China, and even the relatively well-connected and wealthier nations like Japan, Taiwan, and South Korea. "European creatives can take offers from Asian countries—they can travel, headline a festival in Asia with a big fee/guarantee, while local artists must play without a fee or just for recognition. It's all due to a greater economic, political, and cultural capital," says Vong. "Western creatives are more connected to globalized decision-making networks, plus Asian musicians face other obstacles to collaboration, including a lack of common language." It's with that in mind that Vong's launched Chinabot, a label and initiative aiming to "cooperate on a new way to collect and promote exciting Asian music."
Under his own alias as Lafidki, Saphy Vong released an album of "minimal dance noise" via Orange Milk Records back in 2012, colliding colorful lo-fi melodies with jittery digital noise. One Bandcamp fan reviewer summarized it as being a "simulacrum of Cambodian jungles in a tape digital world," a reference to Vong's background as Cambodian-born, fleeing the genocidal regime of Pol Pot and the Khmer Rouge. "My parents were refugees at the border of Thailand in Khao-I-Dang camp from '79 'til '82, and I was born in a transition camp before moving to France. From my parents I discovered the Cambodian pop of the '60s and some more traditional and repetitive music." Growing up in the town of Nancy in northeastern France, Vong first got involved in grindcore and noisy post-punk bands in the city, leaving as much of an indelible impression on the artist's energetic music as the rainbow colors and traditional repetitions of his Asian background.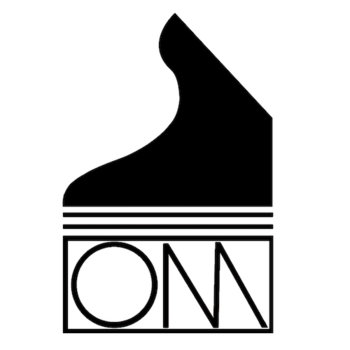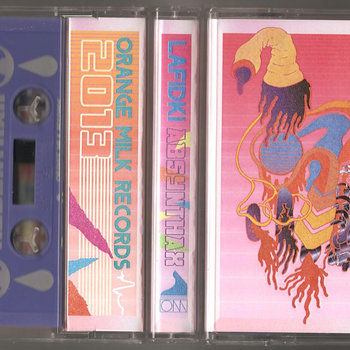 .
00:10 / 00:58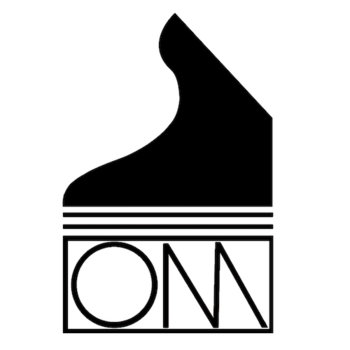 Merch for this release:
Cassette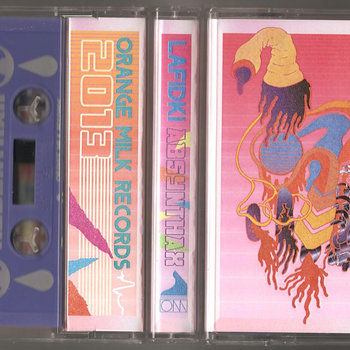 Following years of touring, changing location from France to Berlin to Riga to New Zealand, and finally to his current home in London ("I couldn't go farther east so I decided to go back to the west—I arrived on June 24th, 2016, the day of the Brexit vote result"), Vong's next album became Chinabot, sharing its name with his new label. It features guest contributions from several artists also featured on the Phantom Force compilation. Lafidki's Chinabot is a high-sheen, psychedelic mish-mash, riding pulsing synths into differing J- and K-pop-like states of hyperreality. It's tinted by regional traditions, veers into manically noisy instrumentals, and is colored by the contributions from the various guests. It centers around an erratic eight-minute epic with Samin Son, "Moto Doppel Gang 모토독 갱," where Vong's hyperactive synth arpeggios and happy hardcore kick drums spar Son's groaning alien vocalisations in a retro-futurist ritual. Juxtaposing spirituality with a futuristic cityscape is a running theme on the album, such as on the erratic "Lath Kuy ឡាត់ គុយ," produced with Dutch-Khmer artist Sophie Thekla Ek, or "Dokkaebi 哥布林" with Chunyin from Hong Kong, meshing hyper-modern with more traditional sounds.
Merch for this release:
Vinyl LP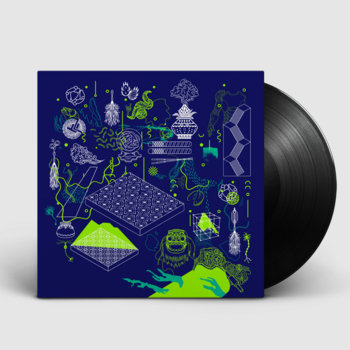 "I produced [the album] between Cambodia, Thailand, Malaysia, New Zealand, and the U.K.," explains Vong. "Chunyin is actually based in Sydney, but we played in the same festival in Tasmania, and I think we understood each other really quickly. We don't meet many Asian artists abroad, so when we are in the same lineup, we feel this strong connection. My dream would be to make a big orchestra with all these artists!"
When it comes to addressing perceptions of Asian artists, Vong's clear that the struggle is not only abroad but within their home countries. "Asia's music, like its politics, remains full of barriers, and historical tensions still cast a long shadow. In Cambodia, local bands get more attention with white expats—80% of the promoters are also expats! There's a club in Cambodia run by a Russian guy who just decided to ban Asian people. It's insane. This structural inequality is visible every day; in those overwhelmingly white male-dominated festival lineups that find their way into our inboxes. We should let Asian artists be the ones to tell their story."
—Tristan Bath