LABEL PROFILE
Brooklyn Electronic Foundation: Our Friends Electric
By Philip Sherburne · July 21, 2014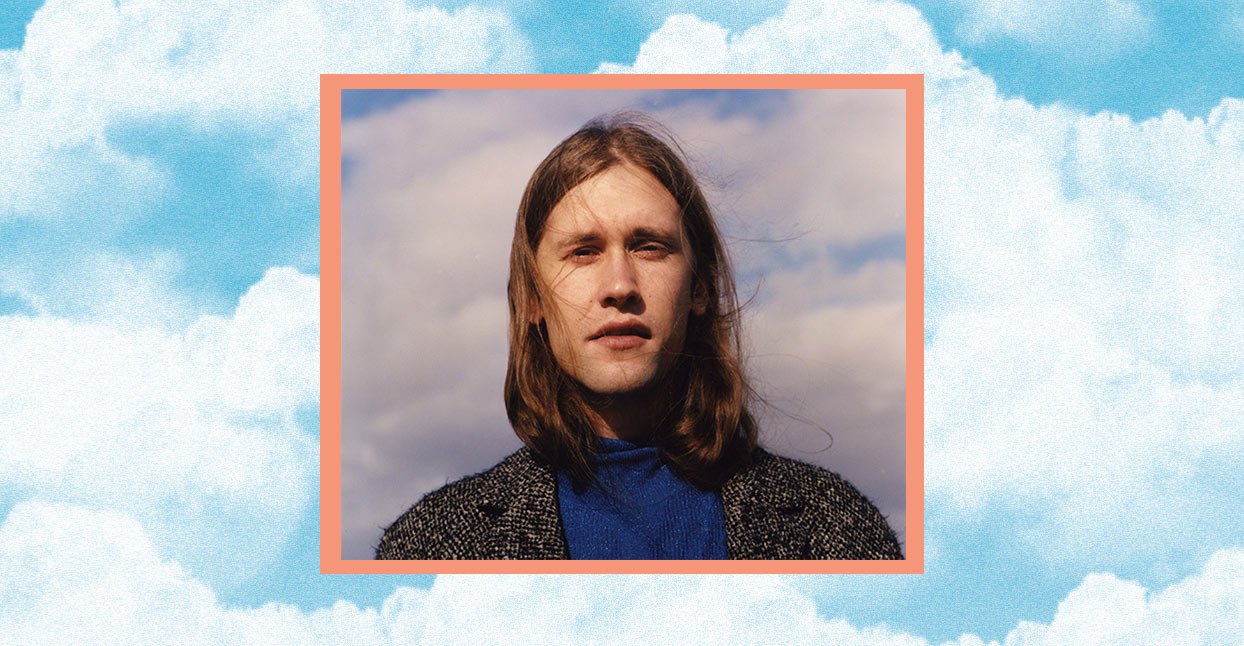 "What brings those three and my label—Styles Upon Styles—together, is our attention to people who may or may not be based in New York but are definitely inspired by New York, and the free-form nature of the music; tapping into any sort of style or genre in the city and building that into whatever's honest to that producer or musician."
Merch for this release:
Vinyl LP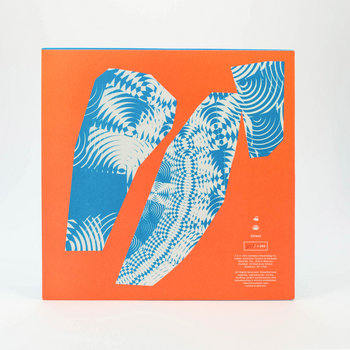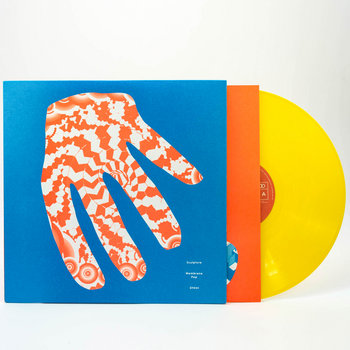 An alliance is gathering strength in Brooklyn.
Don't worry, we're not talking about a secret consortium of realtors and restaurateurs and their trust-fund-rocker fifth columnists, all hell-bent on colonizing every last corner of the five boroughs to make way for new condos and $6 cups of coffee.
We're talking about a new force within the city's underground and experimental electronic music scenes, one determined to carve out new possibilities in club music, DIY party-making, and home listening that's informed by both.
In some ways, it's an accidental alliance, given that the diverse set of labels we're talking about are linked by a couple of key players, namely Matt Werth, who runs RVNG Intl. and distributes Tim Sweeney's Beats in Space, and Phil Tortoroli, a label manager, publicist, A&R, and jack-of-all-trades who has a hand in the day-to-day operations of RVNG, Beats in Space, Ron Morelli's L.I.E.S., and Daniel Lopatin's Software. With his friend Cam Curran, Tortoroli also helms Styles Upon Styles and its Bangers and Ash sub-label.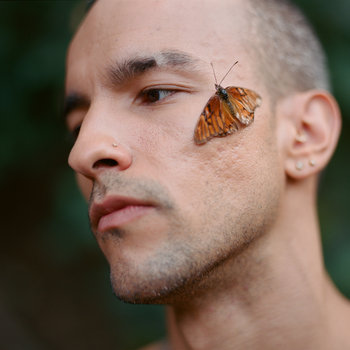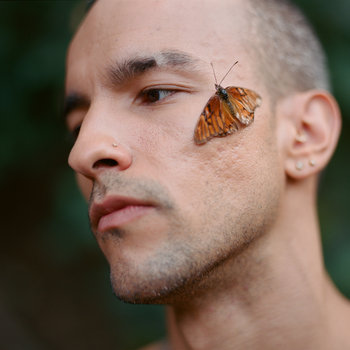 Merch for this release:
Compact Disc (CD), Vinyl LP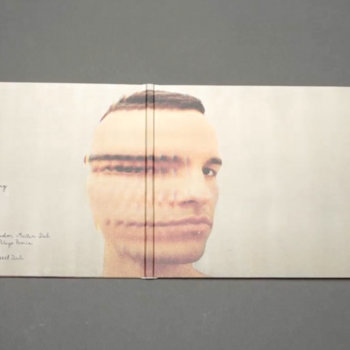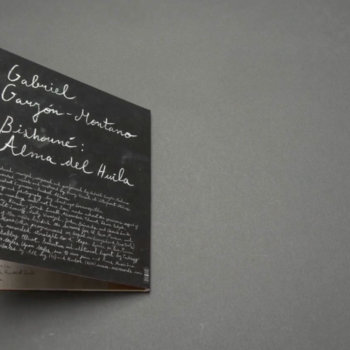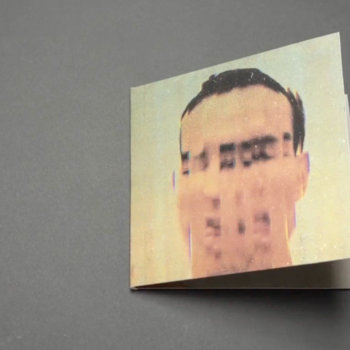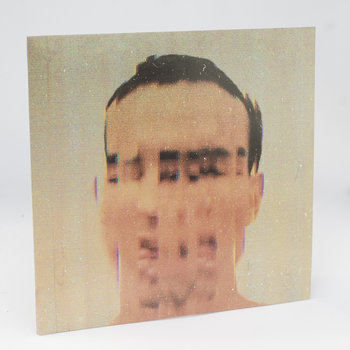 All of these outfits have their own vibes and aesthetics. Beyond geography and personnel, though, they're linked in their shared aversion to being tied down to any one thing. L.I.E.S. is best known as a purveyor of crusty, rubbed-raw techno and house, but it extends into noise and ambient. RVNG runs the gamut from JD Twitch's punked-up disco mixing to Julia Holter's ecstatic choral music. Software takes Oneohtrix Point Never's spectral drones as the starting point to imagine the kind of pop music we might have in a world where there's a Fairlight in every home. Beats in Space approaches disco as a living tradition rather than a genre set in stone. And Styles Upon Styles, which shares a portion of its roster with Bryan Kasenic's The Bunker, is as inspired by knocking down club-music shibboleths as it is picking up pieces of the rubble.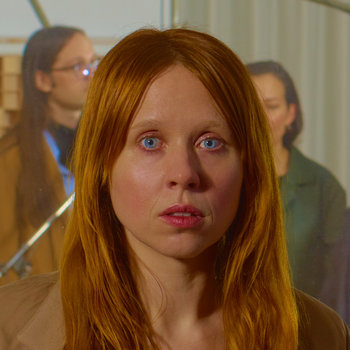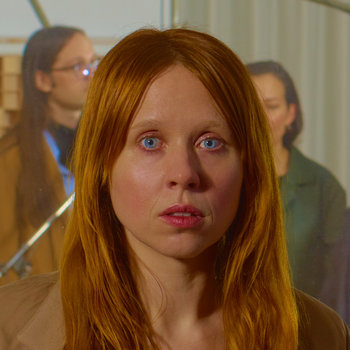 "These labels are all exploring different fringes of electronic music and experimental music in various shades and tones," says Tortoroli. "L.I.E.S., ostensibly, is a dance label, but we put out an album by Lowjack, which is far more like a home-listening, headphone-type vibe. RVNG started out just being an experimental label, but has touched on as many different interpretations of experimental music as you can get, from The Body/Haxan Cloak collaboration, which is like super-dark heavy metal, to Holly Herndon's vocal processing and academic work in the techno realm. And with Software, I mean, Dan [Lopatin, a.k.a. Oneohtrix Point Never] is a great purveyor of electronic music that's pushed to the fringes and may recall some of the nostalgia of '80s gloss and '90s IDM, but it's very much of the now. He works with producers, at least the current artist roster, who are all young and modern, inspired by past electronics and how to imbue that appreciation for the past into current reworking of the sounds. What brings those three and my label—Styles Upon Styles—together, is our attention to people who may or may not be based in New York but are definitely inspired by New York, and the free-form nature of the music; tapping into any sort of style or genre in the city and building that into whatever's honest to that producer or musician."
L.I.E.S.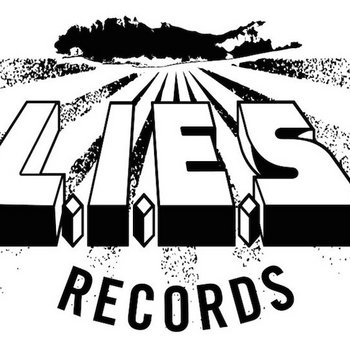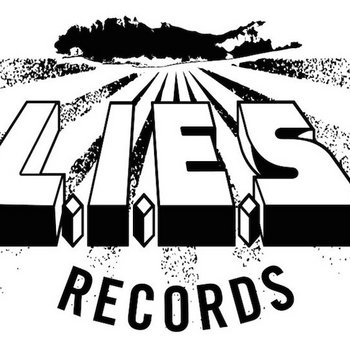 As Tortoroli sees it, Ron Morelli's L.I.E.S. label—crusty, barnacled, more than a little cantankerous—is a direct response to the way that gentrification has reshaped New York over the past decade.
"As Williamsburg got bigger and more crowded, and high-rises started going up, it was inevitable that the good clubs couldn't afford rent any more, that drink prices were going to go up, that artists that were part of the underground couldn't afford to live there, and playing shows there was going to be harder," says Tortoroli. "I can't speak for Ron and why he started the label, but the way I perceived it as a New Yorker just getting into local dance music, it seemed like L.I.E.S. was a total reaction to the high-gloss environment that Williamsburg was starting to become. The shit was lo-fi, it was underground, it was hard, and it was honest. It was hard to come by honest music in Brooklyn at the time."
L.I.E.S. began as a vinyl-only proposition, but as the label's reputation has rapidly spread far beyond its New York stomping grounds, it has altered its strategy, offering digital of select releases, but generally three months or more after the vinyl has come out. (For now, Bandcamp will be the exclusive digital outlet for the label's limited, white-label series—the catalog numbers ending in ".5.")
"Ron started out without doing any digital because he wanted to be a DJ label, he wanted the vinyl to sell, he wanted to maintain that '90s aesthetic of what a dance label was," says Tortoroli. "But you eventually come around. You're like, shit, I can make money off digital, I can get more fans, and I can help put out more records in larger quantities by doing digital. So really I'm just hurting myself, limiting my label's scope, by not embracing the digital world. Now with us joining Bandcamp, that's purely just for the fans. You see Discogs sellers selling a record for 50 bucks and it's like, dude, that sucks. It's shitty for bands, it's shitty for the label. So offering digital is a way to curb those kinds of sharks."
RVNG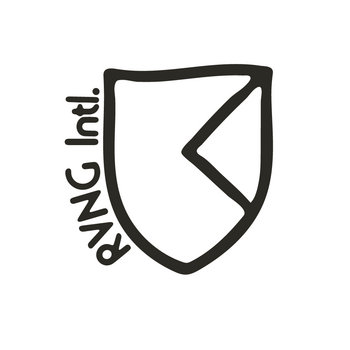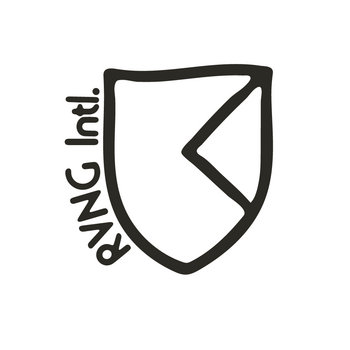 If any single label sums up the spirit of New York electronic music at its most open-minded right now, it's Matt Werth's RVNG. The label has gone through various phases over the past decade. Launched way back in 2003 as a CDR mixtape series featuring DJs like Tim Sweeney and Justine D, the label branched into disco edits with the RVNG of the Nerds 12-inch series (Jacques Renault, Greg Wilson, Betty Botox) and then in 2009, it started building a catalog of original music from a wide range of artists working in the margins between genres—Pink Skull, Allez-Allez, CFCF, Blondes, Julila Holter, Maxmillion Dunbar. But where RVNG has really found its niche, or perhaps its raison d'etre, is as a sort of mediator, a facilitator, a matchmaker. The FRKWYS series, whose title riffs on the Smithsonian Folkways label, was established as a way of bringing together artists from different scenes and, more importantly, different generations. Since 2009, it has resulted in collaborations between Excepter and Chris and Cosey; the contemporary ambient-pop musician Arp (Alexis Georgopoulos) with experimental composer Anthony Moore; and psychedelic journeymen Sun Araw with pioneering vocal reggae act the Congos.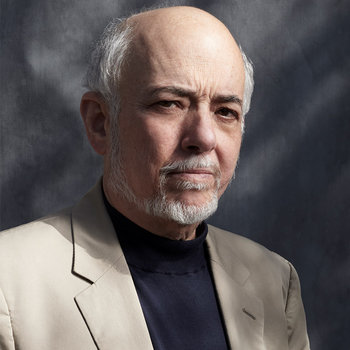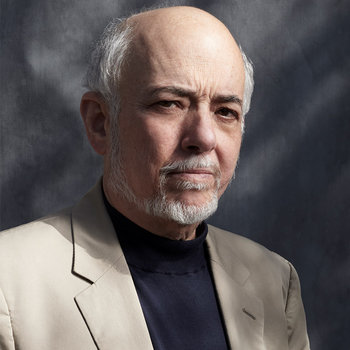 Merch for this release:
Vinyl LP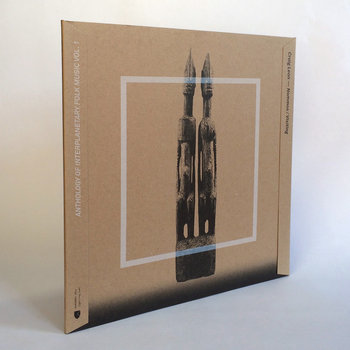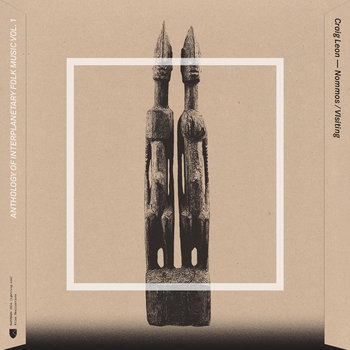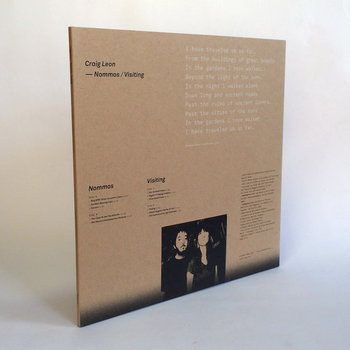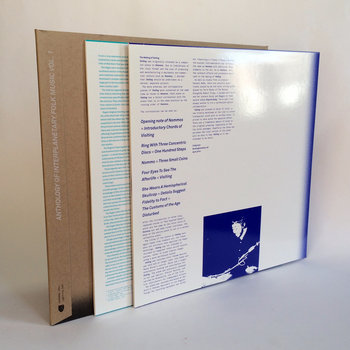 The ReRVNG series, meanwhile, has shined a spotlight on a number of pioneering electronic and experimental musicians deserving of contemporary attention, including Krautrock veteran Harald Grosskopf, the Seattle ambient musician K. Leimer, Nommos composer (and Ramones producer) Craig Leon, et al.
According to Tortoroli, "There was an article recently about how older artists who are just being discovered now are getting more attention than newer artists who are putting out new music. Are people so tired of the constant barrage of modern music that we have to go back to what happened 20 or 30 years ago, which seemed like it was in a more intimate space than the internet-imbued world? I think that with FRKWYS there's the best of both worlds: inter- and cross-general conversations between artists that may not have been discovered until recently, or might not have as much attention now as they did back then, working with new composers who have a lot of similarities to the old composers, whether they get a lot of attention or no attention or they're just coming up. Together, there's something timeless. It's a perfect embodiment of the RVNG vibe to me. It's free-spirited, it's honest, it's made for the love of music. I can't think of a FRKWYS record that isn't special, either in the process or the outcome or the players involved. As Matt grows the series, it'll just become one of those series that will stand the test of time, and I fully believe will be a historical landmark. It's not even that the records wouldn't have existed without his effort, it's like the meeting of the minds wouldn't have existed."
Software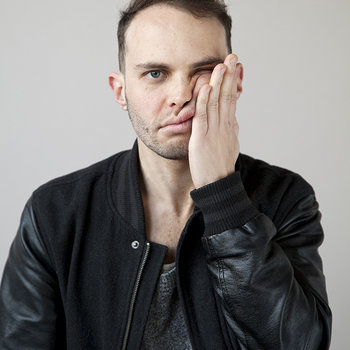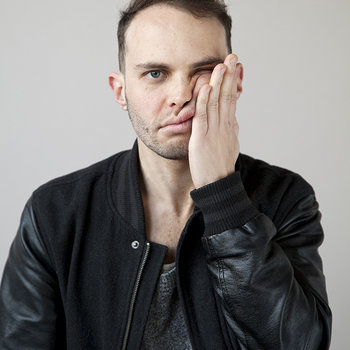 Merch for this release:
Vinyl LP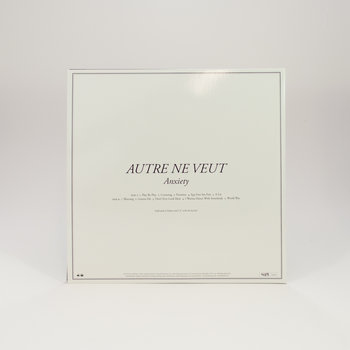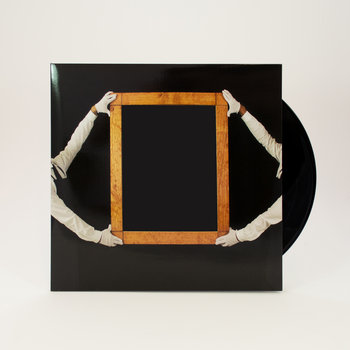 While Dan Lopatin's music as Oneohtrix Point Never has flit between outer-limits drone, VHS fantasias and digital abstraction, his Software label is even more slippery, stylistically speaking. Autre Ne Veut's Anxiety puts a futurist spin on '80s-inflected synth-pop and R&B. Lopatin and Joel Ford's Channel Pressure takes a similarly disjointed path back to the time of arcade daydreams, hopscotching across glassy digital synths, slap-bass riffs, and breathless falsetto. Then, at the other end of the spectrum, there's Huerco S.'s scuffed techno, Thug Entrancer's tangled electro and footwork, and Slava's moody grime extensions. Co La's MoodyCoup, meanwhile, runs '60s vocal pop through a broken sieve of machine beats and dub delay.
"Sculpture's Membrane Pop resonated for me very closely," says Tortoroli, "because of the interpretation of pop music that Dan and Ruben had. They've made really left-field, out-there music, but to them it's pop music, and that's fucking cool. And you look at Autre Ne Veut's record, which is this huge pop success, and ostensibly it's not a pop record. It's got a dude with amazing vocals and he's writing great hooks, but it doesn't sound like other pop records; it sounds like a Software pop record. And you have Sculpture doing another Software pop record. In some ways, the releases Dan is putting out are all pop records from musicians who aren't pop musicians."
Beats in Space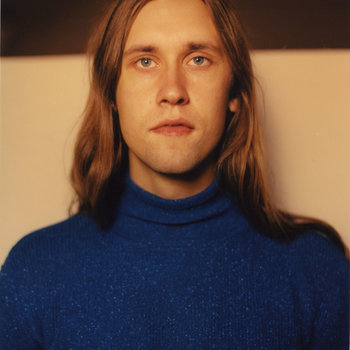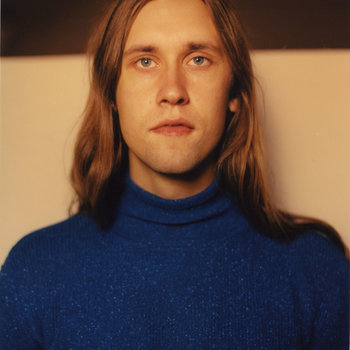 Tim Sweeney has been broadcasting his Beats in Space radio show on New York University's WNYU every Tuesday night since 1999, and it's no exaggeration to say that his archives make for a who's who of contemporary left-of-center dance music. This year alone, he's had Move D, Young Marco, Prins Thomas, Tom Trago, Daniel Avery, Prosumer, Kindness, Gui Boratto, Horse Meat Disco, Jamie xx, John Talabot, Ron Morelli, Anthony Parasole, Voices from the Lake, Chloé, Joakim, Galcher Lustwerk, Young Male, and Legowelt as guests on his show—among others. The roster of his Beats in Space label, launched in 2011, isn't quite as exhaustive (at least not yet). But it seems intent upon casting a similarly wide net, with releases coming from Japan's Gonno, Cologne's Matt Karmil, the Australian producer Tornado Wallace, the DFA-affiliated duo Jee Day, Germany's Phillip Lauer (a.k.a. Brontosaurus, of Arto Mwambe and Tuff City Kids), and the Los Angeles musician Secret Circuit (a.k.a. Eddie Ruscha, formerly of '90s rockers Medicine).
The latest record, Jaako Eino Kalevi's Yin Yang Theater, pretty well sums up Beats in Space's style-that's-not-a-style—slack disco drums, dubbed-out vocals, and bright synths that are low-tech but high-gloss. "It's kind of indicative of what I take to be Tim's vision for the label, which is just fun dance music with a human feel to it," says Tortoroli. "It's probably the most chill label that I'm affiliated with—it's just a breeze to work with. Working with Tim is awesome because he's so chill and really positive. The radio show has been going for so long and it's got such a great fan base, it's almost like the label is a treat for his radio listeners."
Styles Upon Styles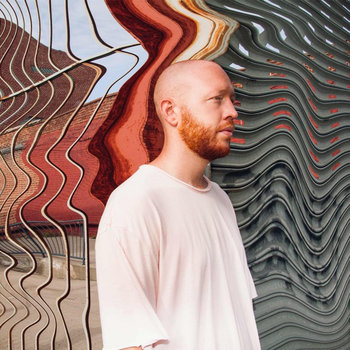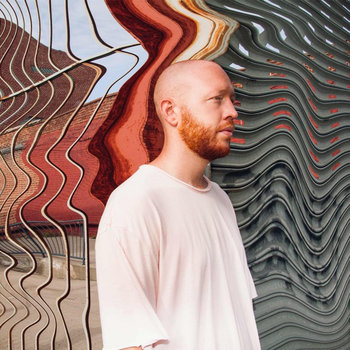 Merch for this release:
Vinyl LP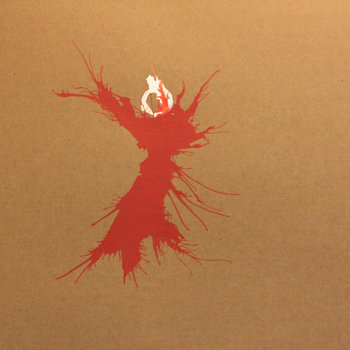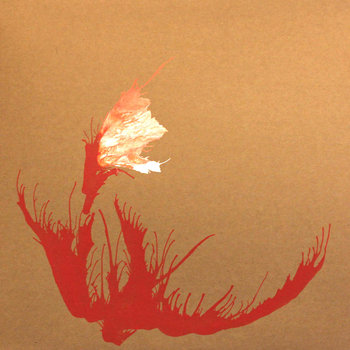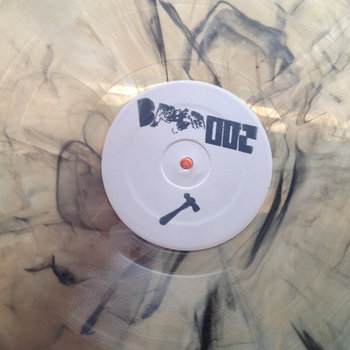 Tortoroli says, "When my partner Cam Curran and I started Styles Upon Styles, we were getting demos from people that were local or people we met online who we thought, like, why aren't you signed? Why aren't you getting the support that you deserve? Because your music is so good! So we just took it upon ourselves to start putting out records and showcasing these artists via the Bangers and Ash series, as a way of kind of promoting them for larger labels. Like, this artist is talented and he's young, and he can do both the experimental headspace stuff and the stuff for the dance floor. That was one of the reasons Clay [Wilson] got picked up by Bryan at the Bunker. Bryan saw that record, liked it, met Clay at a bunch of Bunker parties. With Certain Creatures, we put out that Bangers and Ash ["Sparkle"/"Bosch" (BASH005)] in October of last year and that led to him working with Stuart, of Ike Yard and Black Rain, in a larger capacity. He's produced the Black Rain record and he'll be mixing the new Ike Yard record. That's just from us putting out this artist we believe in and inspiring these guys to go out and be a part of the New York scene more and more."

Phil Tortoroli