LABEL PROFILE
At Black Editions, Psych & Jazz Reissues Get the High Art Treatment
By Louis Pattison · April 20, 2023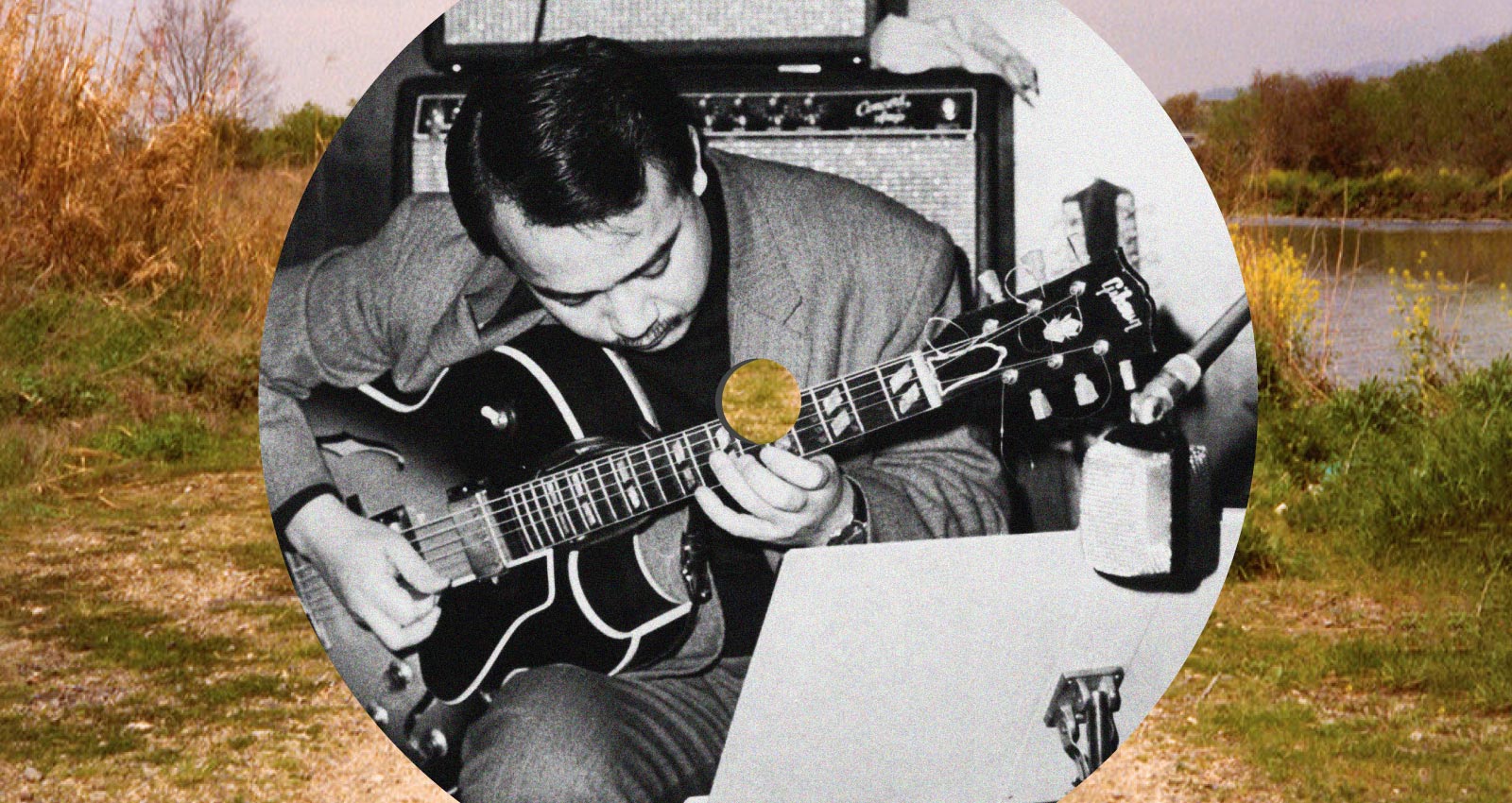 When Peter Kolovos talks about Black Editions Group, one idea he continually returns to is the concept of trust. "There's a long, awful history of record labels not working well with artists," he says. "It's important for me to earn an artist's trust. I don't assume that I have it from the start. Artists are right to have high expectations. I want to match these expectations as much as possible with the same attention to detail and rigorousness and passion in creating the records that went into the actual music itself."
The attention to detail is understandable; with Black Editions, Kolovos is dealing with some heavyweight legacies. Kolovos founded the label in Los Angeles in 2015, originally as a way to reissue music from P.S.F, a semi-mythic record label run by the late Hideo Ikeezumi which issued crucial records by the leading lights of Japanese outsider rock and improv—artists like High Rise, White Heaven, Ghost, and Fushitsusha. Black Editions Group also contains two other imprints. Thin Wrist is a "post-genre artist's press" that Kolovos founded back in 1999 to release music by his own free noise group, Open City. A third imprint, VDSQ, was founded by Steve Lowenthal, a journalist and scholar of the American Primitive guitarist John Fahey, to release contemporary examples of solo acoustic guitar music. (Lowenthal continues to curate VDSQ and also runs Black Editions' promotion and distribution operations.) All three labels operate concurrently, but Black Editions' archival work is currently taking precedence. "You have to follow the work and where it takes you," says Kolovos. "We're thinking of things as they develop long term. It'll all balance out."
Merch for this release:
Vinyl LP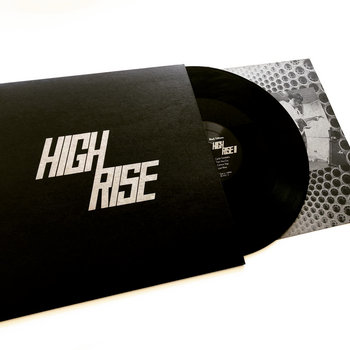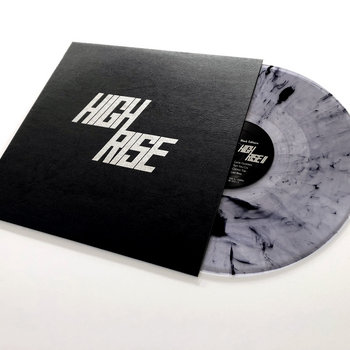 To speak with Kolovos is to get a sense of how running a small but perfectly formed record enterprise is a full-time project management job. At any given time, Kolovos is working across multiple releases and several concurrent work streams—design, licensing, remastering, dealing with pressing plants, and communicating with artists or their estates about how the work should be presented.
"A big reason why things are complicated is that I don't like doing records in a rote or standard way," says Kolovos. "P.S.F releases usually came out on CD, so you have to figure out a way to expand on or enhance them. Bringing them to the vinyl format is a great opportunity for that—it demands it." The attention Black Editions bring to their releases pays off. Their vinyl releases are luxuriously presented, utilising techniques such as textured paper and ink pigment foil stamping. Some push the boundaries of what's expected from a release. 2022's The intellect given birth to here (existence) is too young, a four-LP set from free improv heavyweights Peter Brötzmann and Keiji Haino, is packaged with eight full-color art prints and feels as much an objet d'art as something you'd buy to drop on your turntable. (Although, of course, you'll want to do the latter too.)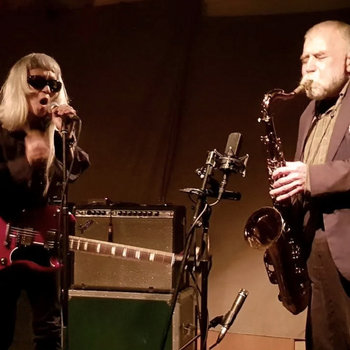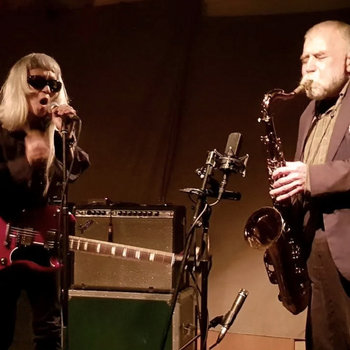 Merch for this release:
Vinyl Box Set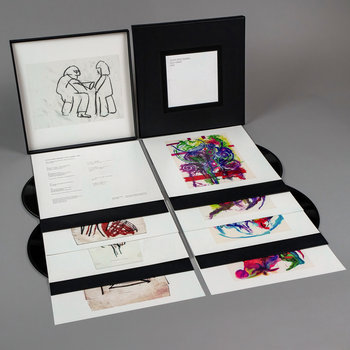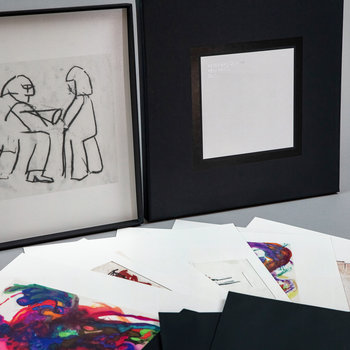 One figure that Black Editions has been working particularly closely with is Shinji Shibayama. A veteran musician originally from Osaka, Shibayama is the creative force behind two recent Black Editions records. The first is a vinyl issue of Newocean – a 2020 album by Nagisa Nite, the bucolic pop group that he helms with his partner Masako Takeda. The second is from 30 years earlier: an obscure but brilliant album of dreamy psychedelic moods by his '80s group Hallelujahs titled Eat Meat, Swear an Oath.
Shibayama is delighted by the way the reissue of Eat Meat, Swear an Oath turned out. "Peter is very passionate and has a great aesthetic sense," he writes. "He has grasped the Hallelujahs' subtle sensibilities, which are difficult even for Japanese people to understand, and has succeeded in bringing them to life in the reissue. I was surprised when Peter told me about his idea of enclosing the recording members' portraits in an envelope, like a nostalgic letter from an old friend! He carried through with his amazing finishing work, which no ordinary indie could do, pasting the original illustrations printed on separate sheets of paper onto the sleeve to give it a handmade feel, and using the same finely embossed paper as the original sleeve."
The P.S.F catalogue remains a major focus for Black Editions. So far this year, they've reissued Japanese chanteuse Shizuka's sole 1994 album Heavenly Persona, and are preparing a release of Fushitsusha's 1999 Double Live in a five-LP set. Increasingly, though, their archival work is extending into new realms. Last year, they reissued two P.S.F albums by the radical improviser Masayuki Takayanagi, and are now working with the guitarist's estate and former label Jinya Disc to bring more releases back in print. "They've been great to work with, and there's a lot of material out there to mine," he says.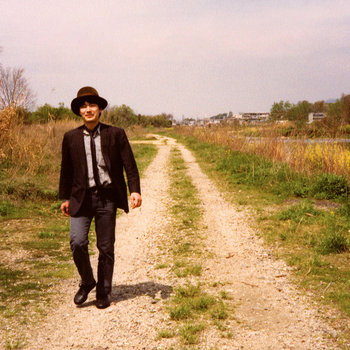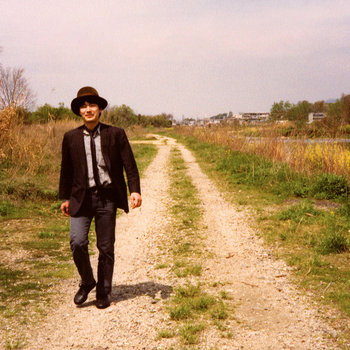 Merch for this release:
Vinyl LP, Vinyl
Another archive that Black Editions has begun exploring is that of free jazz drummer Milford Graves, who passed away in 2021. Graves is one of those figures whose importance and influence can't be overstated. His early work, both as bandleader and alongside figures like Albert Ayler and Sonny Sharrock, did much to advance the idea of the drums as a tool of free expression. Graves was also a musical professor at Bennington College and a true polymath, refining a self-guided philosophy that encompassed herbalism and acupuncture, martial arts and the rhythm of the human heartbeat.
The connection came through Michael Ehlers of the reputed jazz label Eremite Records, who had known Graves for some years. "Michael was instrumental in being able to work with Milford before his passing to ensure this could happen," says Kolovos. "Milford was constantly creating, but he was very selective about releasing music. So there's a good amount of completely unheard material—we're still discovering and finding things. It's exciting, because there's an entire stream of untapped music that is going to be revealed more and more as we go. We're excited to work with his family and be able to consult with them, get their insights. It's really important for us to have that continuity."
Read on for some essential archival releases plucked from the Black Editions catalogue.
Merch for this release:
Vinyl LP, Vinyl
Hallelujahs' Eat Meat, Swear an Oath has been seldom heard over the years, but might just be one of the mostly quietly pivotal records to have emerged from the Japanese underground. The brainchild of Osaka's Shinji Shibayama, the group's sole 1986 album is a rough diamond—a collection of gentle, romantic coming-of-age songs accompanied by jangly, autumnal electric guitars and performed with a sense of wide-eyed wonder. "Eat Meat, Swear an Oath was extremely personal music, exposing all of my mental images and sentiments at the time at the age of 25, with no commercial appeal whatsoever in mind," remembers Shibayama today. "It was far from the music of a rock star. Still, the fact that there were unknown people who found this kind of music appealing was a guiding light in my life." A general point of comparison for songs like "I'm Not Green" or "Star" might be the sultry dream-pop of Galaxie 500—even though Eat Meat, Swear An Oath hit shelves two years before that band was formed.
Masayuki Takayanagi
Eclipse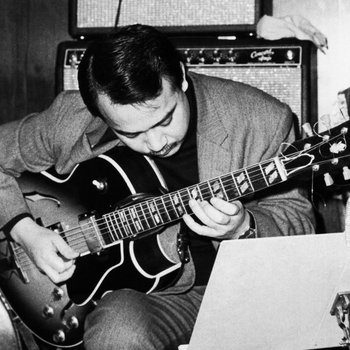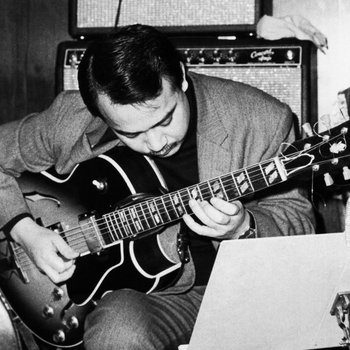 Merch for this release:
Vinyl LP
Guitarist Masayuki Takayanagi was active on the Japanese jazz scene since the late 1950s, but at the helm of his groups New Directions and New Direction Unit, he leant into the free jazz revolution, pioneering a style that was electric, experimental and deeply radical. 1975's Eclipse, originally released in a hen's-teeth edition of 100, is some of Takayanagi's best available work, the guitarist leading his quartet through an improvisatory firestorm that feels like a bridge of sorts between jazz and later generations of Japanese noise—think Merzbow and Masonna. "Takayanagi had a lot of different approaches, from jazz standards to more noisy free improvisation to out-and-out noise—the evolution he took was pretty unexpected," says Kolovos.
Milford Graves with Arthur Doyle & Hugh Glover
Children Of The Forest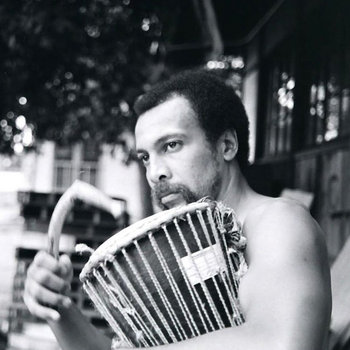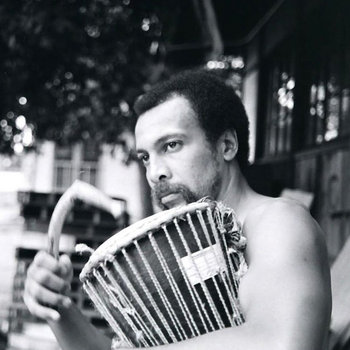 Merch for this release:
2 x Vinyl LP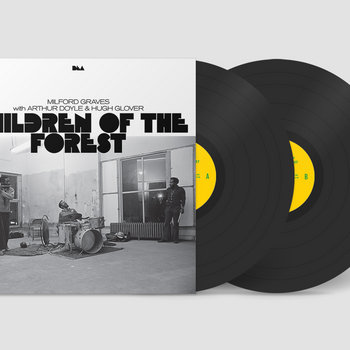 A joyfully raucous document discovered in Milford Graves' reel-to-reel archive, Children Of The Forest consists of three previously unheard sessions conducted in Graves' basement studio in Queens, NY, in the early months of 1976. Graves' drumming draws lines between jazz and Congolese and Cuban styles, while the March 11 session features some typically passionate and unfettered tenor saxophone from Arthur Doyle and Hugh Glover on klaxon, percussion, and a Haitian one-note trumpet known as the vaccine. "The performances are fantastic," says Kolovos. "Milford was very mindful about how he would record on reel-to-reel, and he would cut or splice things in. So there are some extra elements in there, which you'll hear when you listen to it."
Merch for this release:
2 x Vinyl LP, Vinyl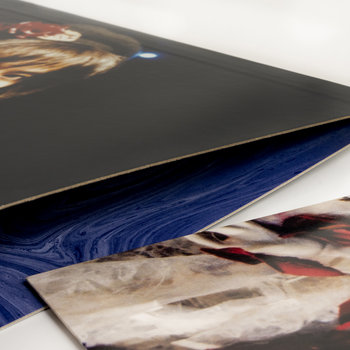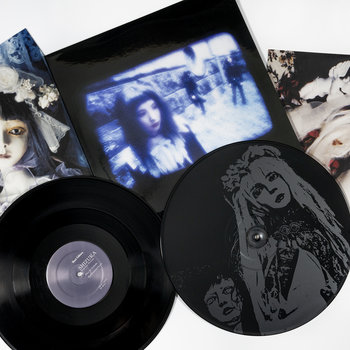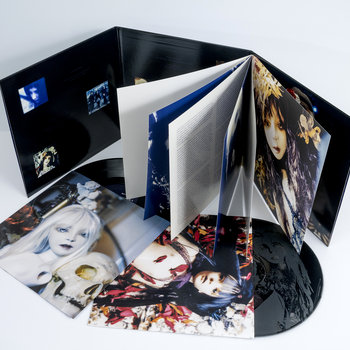 A sense of mystery surrounds the life of Shizuka Miura. Initially renowned in Japan for her work making eerie ball-jointed dolls, in the early '90s she began performing live, assisted by Tokyo musicians including her spouse Maki Miura, a guitarist for Fushitsusha and Les Rallizes Dénudés. Shizuka's sole studio album, Heavenly Persona, was released on P.S.F in 1994. It's not without the occasional guitar freak-out, but it really finds its sound in heart-rending torch songs like "Bloodstained Flower" and "Butterfly, Alight On A Girl's Lips," which place Shizuka's naive, tremulous vocals in the spotlight. Shizuka died by suicide in 2010, and Black Editions' double LP reissue includes an English-language translation of her last interview, a final glimpse of a troubled soul.
Merch for this release:
2 x Vinyl LP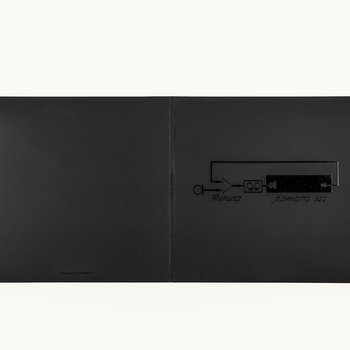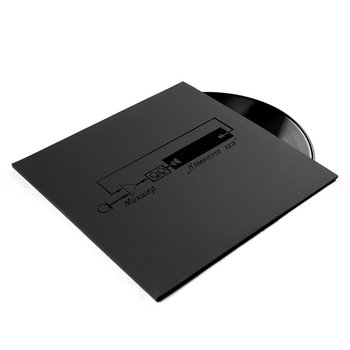 Black Editions imprint Thin Wrist has unearthed a number of new and archival recordings from the New Zealand guitar-noise underground, and perhaps the greatest is the debut album from this Wellington trio. Surface Of The Earth was recorded live to cassette in a wooden community hall between the years of 1994 and 1995, using the most humble of tools: a mix of busted electric guitars, synth, dictaphones, and effects pedals. But the result is somehow transcendent, a perfectly paced 80 minutes of drone walls captured in a state of slow-motion disintegration. "This kind of durational, drone-based music… there are a million records out there that mine this approach," says Kolovos. "But none of them have Surface of the Earth's touch, feel, sense of place and mood. It's really magical, an alchemical thing – you couldn't reproduce it if you wanted to."
Merch for this release:
Vinyl LP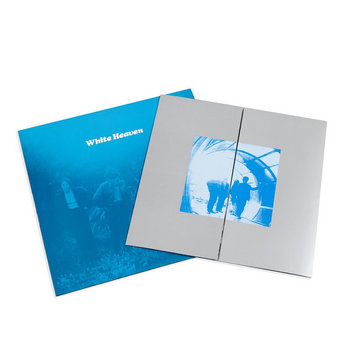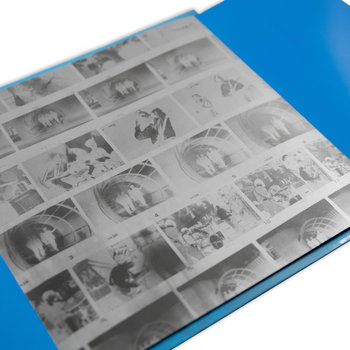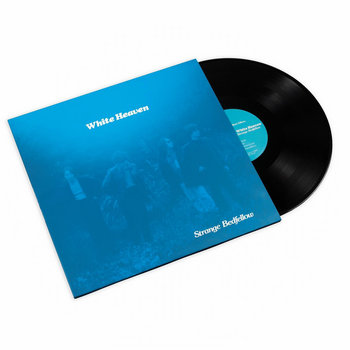 P.S.F's catalogue veered towards the blown-out and avant end of rock'n'roll, jazz and folk. In that context, White Heaven's music might seem relatively conventional, but crank up the volume on Strange Bedfellow and you'll quickly see that's no bad thing. Vocalist You Ishihara's White Heaven played a hyperpowered take on west-coast psych and bar-band boogie, with a splash of The Doors on more lugubrious numbers like "Silver Current" and "Behind The Locked Door." Guitarist Soichiro Nakamura had big shoes to fill, taking over as he did from guitarist Michio Kurihara, who played a star role on White Heaven's debut Out. But he does so comfortably, his scorching leads on "H.L" and "Coloured Mind Drops" lifting the songs into the stratosphere.
Merch for this release:
Vinyl Box Set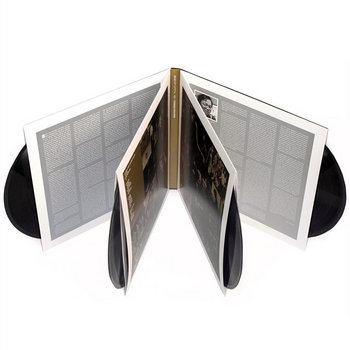 For the best single-release overview of P.S.F Records and the mercurial tastes of its founder Hideo Ikeezumi, you won't find better than this four LP, 22-track compilation. Curated by Ghost's Masaki Batoh, it consists entirely of unreleased tracks from the P.S.F archives, from an acid-blotter take on Acid Mothers Temple & The Melting Paraiso U.F.O's psychedelic calling card "Pink Lady Lemonade" to gems from Keiji Haino, Maher Shalal Hash Baz, High Rise and more.