LABEL PROFILE
Black Editions Keeps P.S.F. Records' Experimental Spirit Alive
By Jordan Reyes · February 12, 2018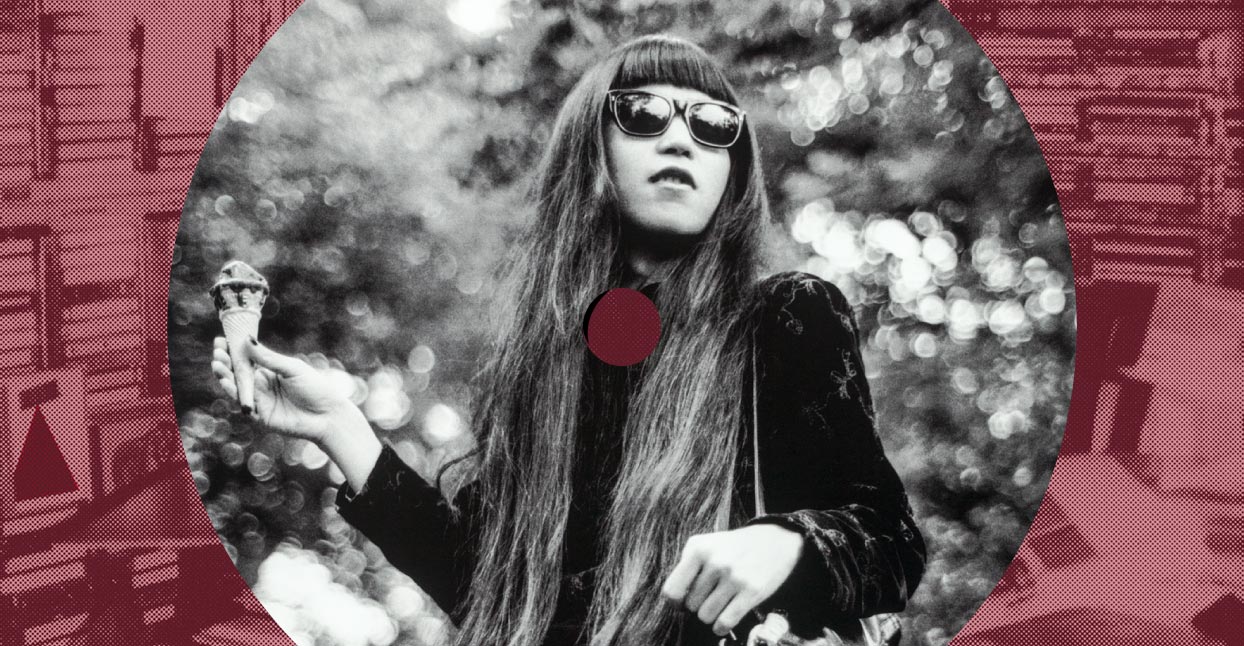 The story of the Black Editions label begins with P.S.F. Records—and thus, with Tokyo native Hideo Ikeezumi. He owned the city's revered Modern Music shop, which opened in the late 1970s. By 1984, he released the first album on his P.S.F. Records—a vinyl edition of High Rise's legendary live album Psychedelic Speed Freaks, limited to 300 copies. In the label's ensuing 33 years, up until Ikeezumi's death in 2017, he released more than 240 albums—mostly CDs—from underground luminaries like White Heaven, Ghost, Ché-Shizu, Fushitsusha, Acid Mothers Temple, and Gaseneta. Through eight volumes of a comp called Tokyo Flashback, Ikeezumi also introduced scores of people to the city's experimental scene.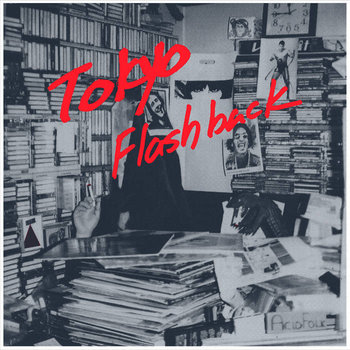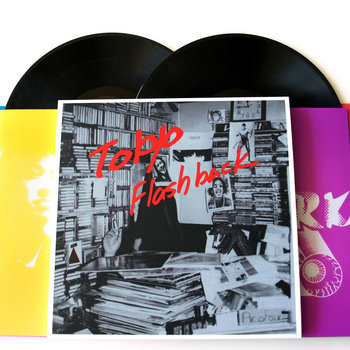 .
00:10 / 00:58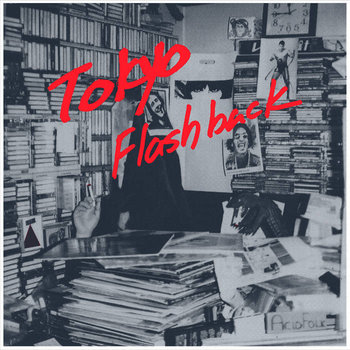 Merch for this release:
2 x Vinyl LP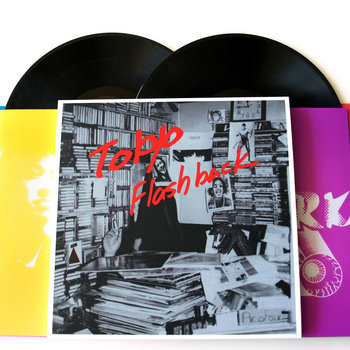 Some 16 years after the release of Psychedelic Speed Freaks, Peter Kolovos took a trip to Japan to visit a friend. He centered his itinerary around a few things—exploring the country, visiting record stores, and seeing musician Keiji Haino perform as much as possible (he ended up seeing him three times in a week).
Two record stores were must-visits for Kolovos—Alchemy, in Osaka, where he met Maso Yamazaki (perhaps better known as noise artist Masonna), and, in Tokyo, Modern Music, where he met Ikeezumi. Despite a language barrier, Kolovos was undeterred, approaching Ikeezumi with a list of records, many of which were from the store owner's label: "[Ikeezumi] couldn't speak English very well, and I couldn't speak Japanese, but eventually he got what I was looking for and understood how much I loved his artists." The meeting was successful; the two exchanged contact info and became acquaintances. Though Kolovos had to return to the U.S.—to his endeavors with Thin Wrist Recordings and his band Open City—Kolovos would visit Modern Music a handful of times over the next 16 years, becoming more familiar with Japan, Ikeezumi, and the P.S.F. roster.
In 2009, Steve Lowenthal—who runs the experimental imprint VDSQ Records—moved to Los Angeles after a long tenure in New York to work on his John Fahey biography, Dance of Death, through the California Institute of Arts. He met Kolovos there; the two were introduced by violinist C. Spencer Yeh of experimental band Burning Star Core, who always believed Kolovos and Lowenthal were similar. "[Kolovos and Lowenthal both] have big opinions, and both have skills and made contributions to music and art that I think had been overlooked/underestimated," Yeh says. "I got the sense both wanted to do deep and heavy things in their lives, and somehow they'd be able to help each other get there."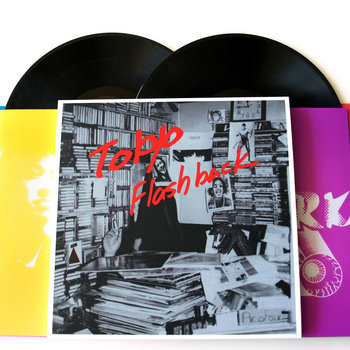 .
00:10 / 00:58
Merch for this release:
2 x Vinyl LP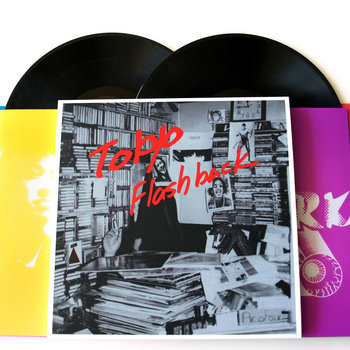 A few years after Lowenthal and Kolovos met, Ikeezumi posted a message on social media: he was looking for new investors for P.S.F. Records. The economic downturn had put a strain on the label: Ikeezumi had to stop publishing his magazine, G-Modern, and close Modern Music. Soon after, Kolovos reached out to a Japanese-speaking friend to begin brainstorming with Ikeezumi. "OK, Ikeezumi's got this catalogue with a lot of classic records, and most of them are out of print," Kolovos recalled. "A lot of them have fallen out of the wider music consciousness, if they were ever there to begin with. Since he's not doing anything domestically in the U.S. or in Europe, [I thought] why don't I make an offer to purchase P.S.F.'s rights to release its catalogue worldwide.
"Within that agreement," Kolovos continues, "Ikeezumi would retain the rights to work in Asia…and he'd be able to run the label like he always wanted to or always had." Ikeezumi agreed to the deal; Black Editions was born.
Though mostly a vehicle for P.S.F. Records' output, Black Editions began their mission to make Tokyo's lively experimental world more accessible to listeners abroad with a deluxe repackaging of Keiji Haino's legendary solo debut Watashi Dake?, originally released on Pinakotheca, the label founded by Takafumi Sato, owner of venue and gathering space Minor. Kolovos describes Watashi Dake? as "a keystone to what later came out of P.S.F. There is a continuity there—Haino emerging and operating [in] Tokyo in the mid-to-late '70s, interacting with a lot of the artists who would later be on P.S.F." Kolovos and Lowenthal worked closely with Haino and translator/journalist Alan Cummings, who provided the first ever translation of Watashi Dake?'s lyrics and titles for English-speaking audiences. "I had tingles up my spine, reading the words to music I had listened to for so long, finally understanding what was being said," Kolovos remembers. Haino, having the opportunity to recreate the physical album experience, remade the LP artwork as he originally intended, in an edition boasting metallic gold and silver artwork. The remaster is crisp and deep, and the digital download that accompanies the record features an additional bonus live track nearly a half-hour long.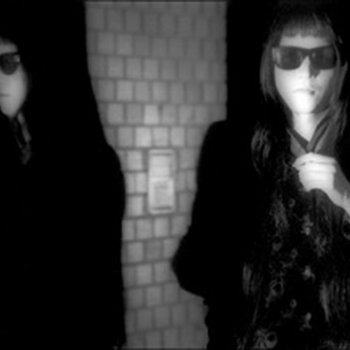 .
00:10 / 00:58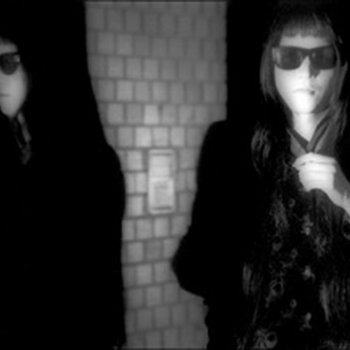 Merch for this release:
Vinyl LP
Kolovos and Lowenthal were surprised by the immediate, somewhat overwhelming response. They underestimated how many records they'd sell and needed to put more into production—quickly. For them, these records are important artifacts from which listeners can learn. Choosing to start their exploration of P.S.F.'s expansive catalogue with the original "psychedelic sampler," Black Editions took the first volume of Tokyo Flashback—featuring artists like High Rise, Marble Sheep & The Run-Down Sun's Children, Ghost, Fushitsusha, and more—and completely repackaged it, making a gatefold double-LP housed in a custom-printed slipcase. (The series had originally been released only on CD.) Each record is held in a full-color printed inner sleeve, and Hideki Shimoji's liner notes—an overview of the artists featured on the compilation—have been translated wonderfully by Alan Cummings.
The idea for Black Editions is to enhance the original recording and packaging rather than changing it entirely. Audio engineer Kris Lapke (also of the industrial project Alberich) has been enlisted to remaster an upcoming Shizuka reissue. He notes, "It's very important to maintain the incredible space and atmosphere of those original recordings, but at the same time give them a bit of polish for a newer audience."
.
00:10 / 00:58
Merch for this release:
Vinyl LP
Each release is done with the coordination and blessing of the artist. In most instances, the artist is happy to revisit their work, and often provide extra context and archival material to create the best package possible. So far, Kolovos and Lowenthal have only been met with excitement, and often with surprising primary source material. When presented with the chance, some artists want a hand in remastering their work too, such as on the forthcoming vinyl reissue of High Rise's hard-driving psychedelic garage masterpiece. When presented with the idea for a reissue, High Rise vocalist and bassist Asahito Nanjo was eager to remaster the original tapes.
There are tons of upcoming releases—Ché SHIZU's A Journey, Shizuka's Heavenly Persona, and Michio Kadotani's beguiling posthumous compilation Rotting Telepathies, to name a few—but Black Editions isn't stopping at beautiful, faithfully expanded reissues. Kolovos and Lowenthal have also brought both Fushitsusha and Kazuki Tomokawa to perform in Los Angeles and New York. Artistic context isn't limited to liner notes, after all. As Kolovos and Lowenthal have run through increasing amounts of content, they've become interested in translating fanzines, showcasing fliers, and even captioning films.
This has only become more of a passion for the two since Ikeezumi's death. "Ikeezumi was looking for the spirit of the music, its uncompromising, original spirit, and he wasn't concerned about genre identifications," Kolovos says. "He was looking to cut through the core of that, and I think listeners are ready. A lot of listeners have only started to be able to do that, and he was doing it 30 years ago."