LABEL PROFILE
Brooklyn's Big Crown Records Isn't Just About Old-School Soul
By Phillip Mlynar · May 11, 2017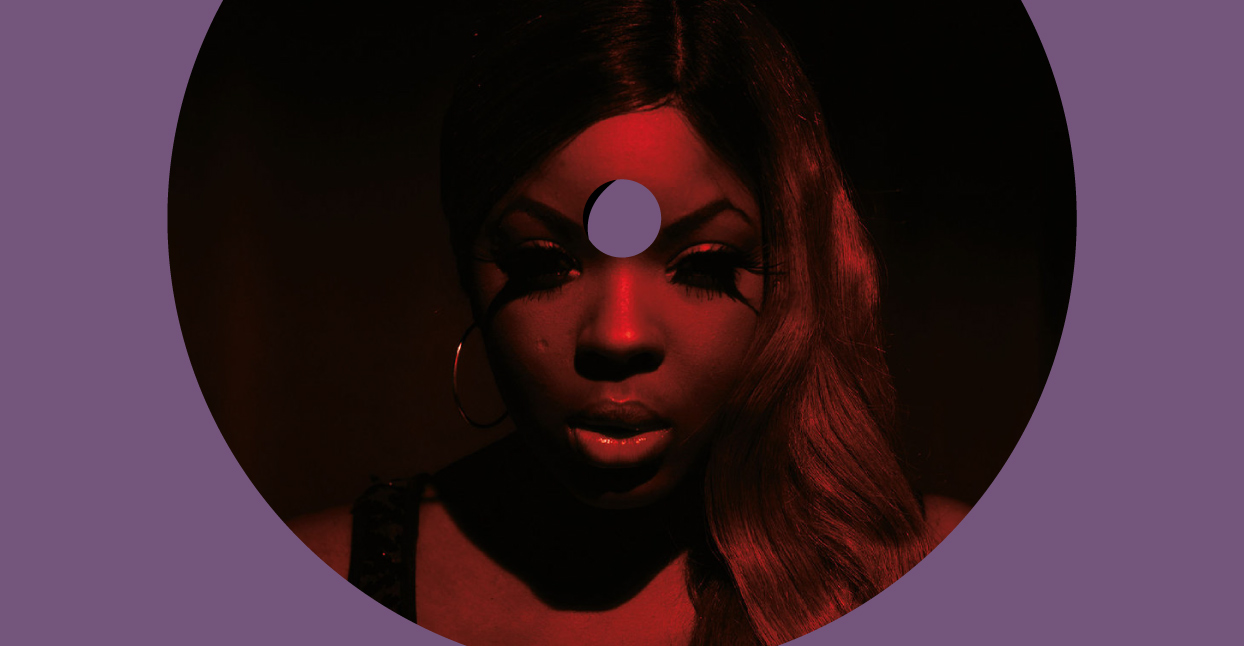 Leon Michels' background is steeped in retro sounds. At age 16, the producer and musician was ushered into the funk 45 scene by future Daptone Records owner Gabriel Roth and vinyl collector Philippe Lehman, who hipped him to the gritty sounds of rare 7-inches and also released music by his group at the time, The Mighty Imperials. Then Michels became part of singer Sharon Jones's backing band, The Dap-Kings, where he played and toured with her from the early-2000s up until she passed away late last year.
With that sort of musical education, you might expect Michels to have started his own soul label—but Big Crown has much broader ambitions. "I don't just listen to old-school soul," says Michels, a co-founder of the venture along with Danny Akalepse, "so I don't just want to put out old-school soul." The Big Crown roster makes good on his claims: there's the wistful charms of label cornerstones Nicole Wray and Lee Fields, the whimsical indie pop of The Shacks, and the steel drum-infused island grooves of the Bacao Rhythm & Steel Band. Elsewhere, 79.5 deliver silvery disco-influenced ditties alongside Michels' own ensemble, the El Michels Affair, which specializes in innovative covers of Wu-Tang Clan tracks.
The happy stylistic ambiguity of the Big Crown release schedule is part of Michels's goal of forming his own bubble within the New York City landscape. He says he wants fans to see the Big Crown logo and know that it's synonymous with music that will pique their interest regardless of any usual genre allegiances. Gelling the experience together is Michels's own creative role in the enterprise, which often sees him taking on the mantle of producer and song-writer across the label's output.
As Big Crown kicks into its second year of business, here's your nine-step guide to digging through the catalog.
Merch for this release:
Vinyl LP, Compact Disc (CD)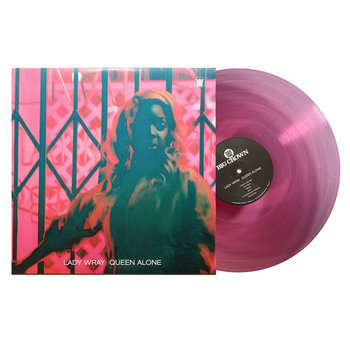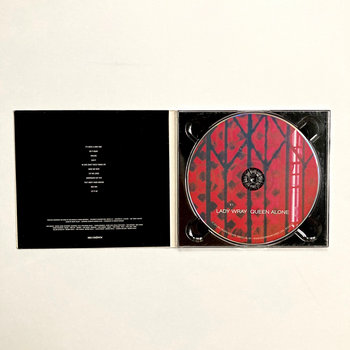 Back in the late-'90s, the R&B singer Nicole Wray became Missy Elliot's protege and scored a Billboard hit with the sultry Timbaland-produced "Make It Hot." Unfortunately, industry machinations kicked in and conspired to consign Wray to almost two decades of shelved album projects and aborted label deals (including a tryst with Roc-A-Fella). But last year's comeback project, Queen Alone, sounds like Wray's finally found her natural home, as she's backed by the El Michels Affair to power through a selection of gritty-yet-tender tracks that blend a retro-soul patina with R&B swagger. Check for the spunky "Bad Girl" to witness Wray in full flight as she defiantly vows, "I drink a little bit, I swear a lot / Don't get me pissed off, I get belligerent."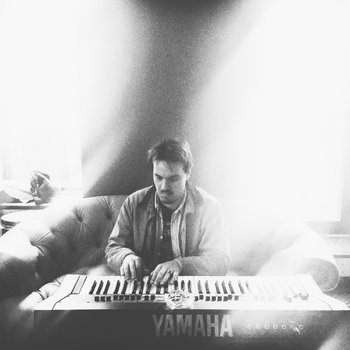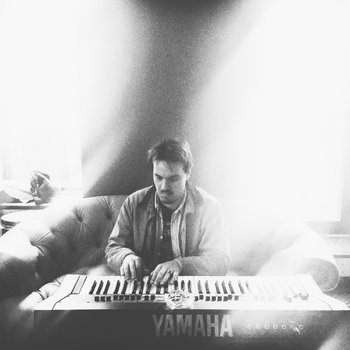 Merch for this release:
Vinyl LP, Cassette, Compact Disc (CD)
On the surface, Return To The 37th Chamber is a collection of (mostly) instrumental covers of vintage Wu-Tang Clan songs by Big Crown's in-house band. But as the album unfurls, it reveals itself to be a shrewd link between the original '60s soul songs RZA sampled and the Wu commander's own production nuances. At the heart of the project is "Snakes," a take on the Ol' Dirty Bastard deep album cut that drafts in Lee Fields on vocal duties to transform the track into a woozy slice of experimental soul that nods respectfully to the Joe Tex source material. Vinyl collectors take note: The first official 45 release on Big Crown was a gnarly version of GZA's "4th Chamber."
Merch for this release:
Vinyl LP, Compact Disc (CD)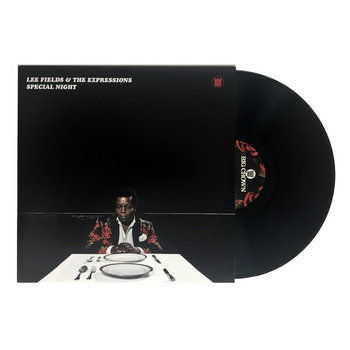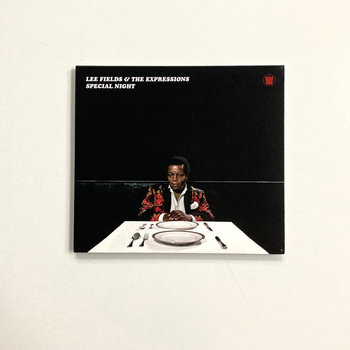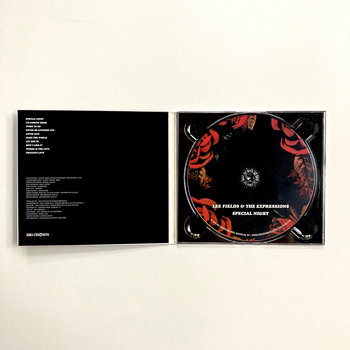 Lee Fields is the hardest working secret in soul music. A North Carolina native who's been recording for over 50 years, Fields followed Michels and Akalepse from Truth & Soul to Big Crown. 2016's Special Night is a prime ten track introduction to his stirring vocals. Accompanied by the vintage soul sounds of backing band The Expressions, he switches easily from trilling through romance-centered tunes ("Special Night") to weaving narratives about self betterment ("Work To Do") and even tackling the state of the planet on the rousing, funk-spiked "Make This World." If you were ever smitten by Sharon Jones's style, consider the genial Mr. Fields your next obsession.
Merch for this release:
Vinyl LP, Compact Disc (CD)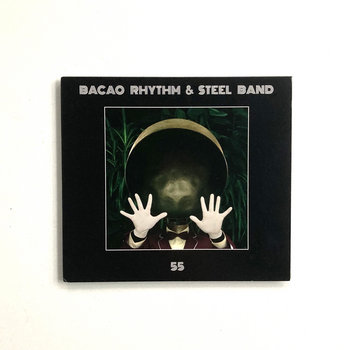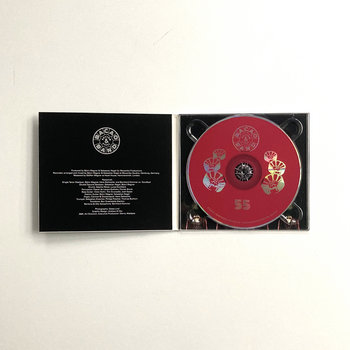 According to funk lore, German bandleader Bjorn Wagner took a trip to Trinidad and Tobago and fell in awe with those islands' signature steel drum sounds. After learning to play the instrument—and getting his own bespoke pans made—he decided to fuse the vibe with soul, funk and hip-hop influences and form the Bacao Rhythm & Steel Band. The group specializes in slinky instrumental covers of tracks like Faith Evans's R&B hit "Love Like This," Cat Stevens's much-sampled "Dog Was A Doughnut," and 50 Cent's "PIMP," which becomes infused with the sort of dusky charm that makes it ripe for soundtracking a spaghetti western movie scene.
Merch for this release:
Vinyl, Compact Disc (CD), Vinyl LP
The Shacks formed when multi-instrumentalist Max Shrager was working on a track with Leon Michels and they decided the song needed a singer. Max suggested Shannon Wise, a friend studying at NYU who at the time was performing in the jazz choir. Her breathy and playful vocals proved a snug fit for the song, which became the hypnotically alluring "Strange Boy." The rest of The Shacks' self-titled EP maintains a similarly bewitching vibe, with Wise's hushed tones blessing songs like the organ-infused "Orchids," the nostalgic pop of "Rain," and a kooky cover of The Kinks' "This Strange Effect."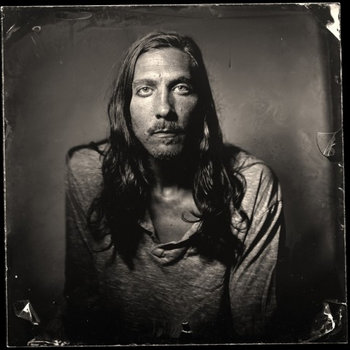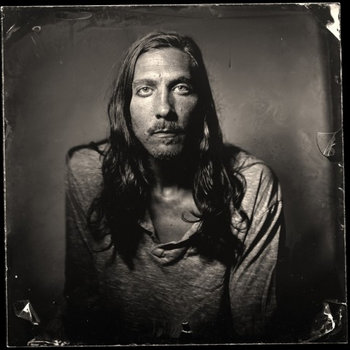 Merch for this release:
Vinyl LP, Compact Disc (CD)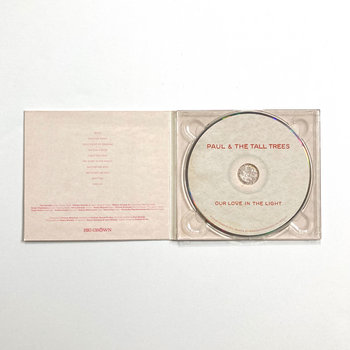 Hailing from Staten Island, singer-songwriter Paul Schalda's 10-track album was recorded four years ago in cahoots with producer Thomas Brenneck (who's previously worked with Charles Bradley and the Budos Band). Mixing up Americana, anti-folk and earthy soul grooves, it's a project that's stitched together by Schalda's raw and honest lyricism, whether he's lamenting on love with the acoustic guitar-helmed "Once In A While" or even confessing to thoughts of giving up his musical career on the emotive "The Little Bit Of Sunshine."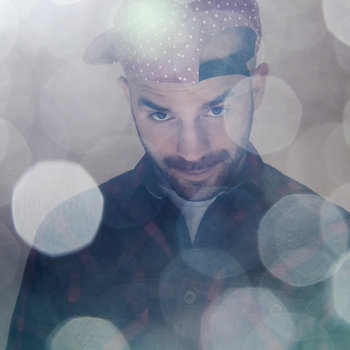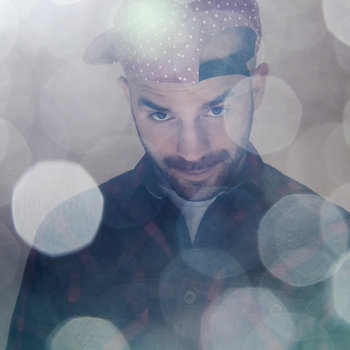 Merch for this release:
Cassette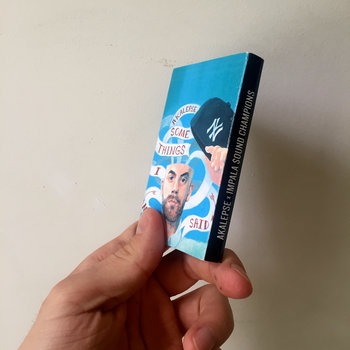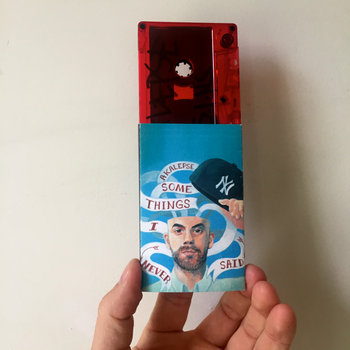 Presented as a two-sided tape cassette, label co-founder Danny Akalepse's Some Things I Never Said mines from a stash of beats created between the late-'90s and 2007 and hits home like a sophisticated lesson in the art of deep crate-digging. The vibe moves easily from moody, bass-saturated future soul to stripped down atmospheric hip-hop workouts, while upbeat kicks come courtesy of string-laden funk blasts. Guest vocal spots from Tiombe Lockhart, freestyle rap king C Rayz Walz, and A Tribe Called Quest's favorite female vocalist, Vinia Mojica, round out the listening experience.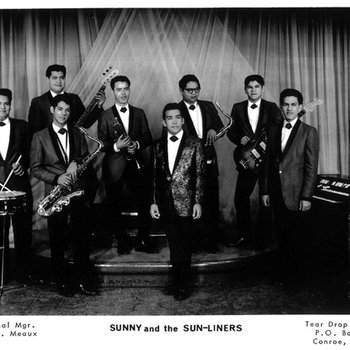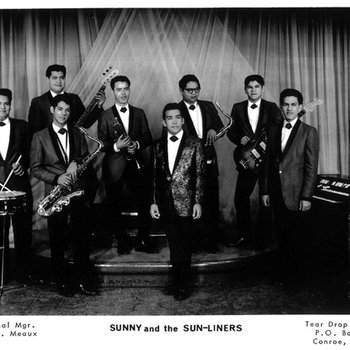 Merch for this release:
7" Vinyl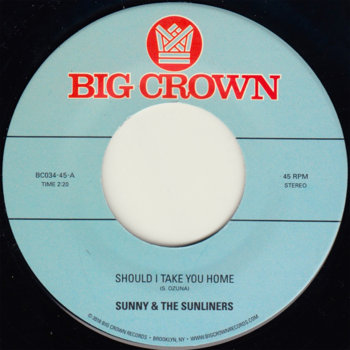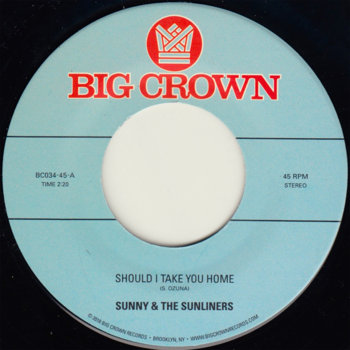 Michels might not want Big Crown to be known as a retro-focused venture, but when the label does dip into reissue territory it comes up with bona fide gems. Sourced from the mid'-60s, Sunny & The Sunliners were key figures in the Chicano music scene. The smooth "Should I Take You Home" is a sun-blessed slice of nostalgia that charms with romantic lyrics about the pursuit of young love. "We told your momma that we'd be in by eight / She's probably wondering on why we're late," trills Sunny in his warm brogue, before a glorious fanfare of horns kick in to take the track home.
—Phillip Mlynar