LABEL PROFILE
The Off-Kilter Sounds of bié Records
By James Gui · September 21, 2022
"We started in Beijing, but we very much want to be in a global context," says Meng Jinhui, founder of bié Records. "The reason why we started this label is that we see music as a positive force, as a natural language." Their inaugural release, Yu Su's debut album Yellow River Blue, can also be considered a manifesto for the label; the Vancouver-based, Henan-born artist embodies how music can negotiate languages and borders.
Founded in early 2021, bié has already amassed a catalog that evades easy categorization, spanning post-punk, bedroom pop, dub, and EAI by artists in the Sinosphere and Europe. The apparent lack of genre specificity is certainly intentional; the label's name is taken from the phrase "biéde (别的)", which means "something else." Listening to their diverse releases is like digging through a crate of dakou cassettes, music imported as plastic waste from Western countries that became a wellspring of inspiration for Chinese music lovers like Meng in the '90s.
Meng's own journey with music informs how he runs the label. Having grown up on the first generation of Chinese rock—Mandarin dad rockers like Cui Jian and Tang Dynasty—he soon fell in with the underground, managing bands like Re-TROS and New Pants. But by 2010, he'd hit a wall. "You work too long with all those bands [and] artists, you kind of feel 'Oh, fuck, that's enough,'" he laughs. "I felt if I just stuck with music, it would be very narrow, and I wanted something bigger in order to help the culture or music in a broader way." So he started a media company in 2012, aiming to shape the conversation around the changing relationship of the Chinese public to music and subculture. As the 2010s came to an end, two needs surfaced: one was to sort out the decontextualized noise of online streaming for a local audience, and the other was to connect the Western audience to the Chinese underground. "Most Western people who talk about China probably talk about economics or politics," he says. "They don't really know about modern Chinese music."
So when Meng met Yu Su in 2019, the sparks to create bié were lit. Meng and Yu Su connected over being from the same province; "Where is your hometown?" is a common method for breaking the ice among Chinese people and the diaspora. That both of them were from Henan was especially surprising to Meng. "It's not a place known for modern culture. When you see a single person from Henan like Yu Su it's like 'Wow, that's cool,'" he says. And while not everyone shares the instant connection that being from the same hometown affords, bié Records aims to forge it via music. "Music is a better language, without borders, without regions," says Meng.
Here are some highlights from bié's discography.
---
Merch for this release:
Cassette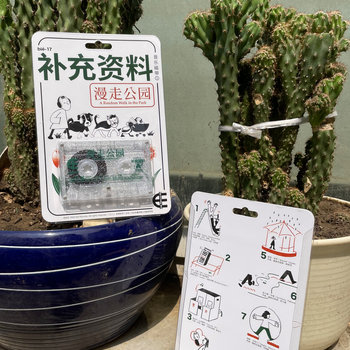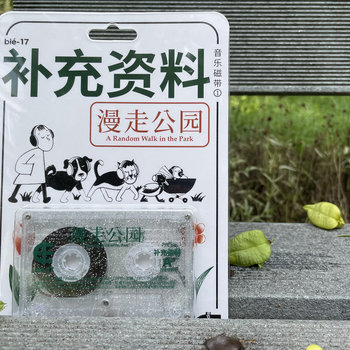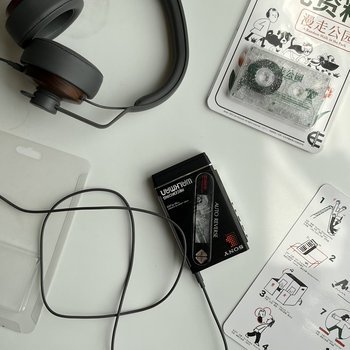 Evoking playful public spaces, A Random Walk in the Park 漫走公园 offers a sampler of the artists in bié's orbit. The record opens with Hualun 花伦, who gained renown in China's scene as a post-rock band a la MONO or Explosions in the Sky and have since expanded into film scoring. They offer a whimsical, ambulatory beat pulled forward by electric guitar improvisations on "Playground Slide 滑梯." DFU carries on the improvisational spirit with their ambient track "Park Bench 长椅," traditional Chinese instruments gliding between disembodied vox and shimmering percussion.
Otay:onii 施金豆, like Yu Su, represents a newer generation of Chinese artists for bié; having studied at Berklee and lent her voice to Boston noise rock heavyweights DENT and Elizabeth Colour Wheel, her leaps across genres and continents match the label's M.O. Her track "​​W.C. 公共厕所" is a hypnotic art-pop anthem, foreshadowing her upcoming release on the label. Yangfan, on the other hand, is the other type of Chinese artist that bié gravitates toward: an established contributor to the underground whose continued explorations of sound have persisted long after she turned from upstart to mentor. The ambient electronics on her track "Moon Gate 月亮门" belie her riot grrrl beginnings with Hang on the Box; she's a woman who can do both.
Merch for this release:
Vinyl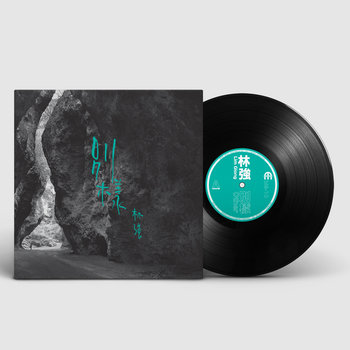 Lim Giong is another musical veteran who's continued to experiment with sound across the Taiwan Strait. Beginning as a pop singer in the '90s, Lim stepped down from the spotlight to explore electronic music production and film scoring, notably for Taiwanese New Wave filmmakers like Hou Hsiao-Hsien. Other 別樣 shares a character with the label (bié), and demonstrates that Lim still has "something else" to share. He offers here a downtempo soundtrack to a film that doesn't exist, complete with aquatic synths and erratic blips.
明天的盐 Salty Tomorrow
明天的盐 
Merch for this release:
Compact Disc (CD)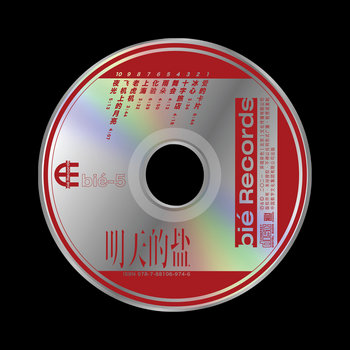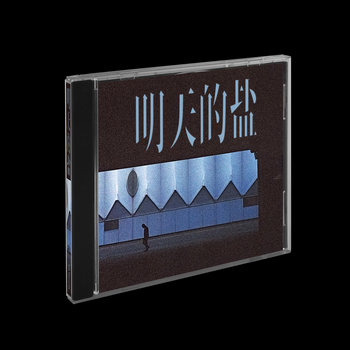 This Hangzhou band formed in 2019, but their sound recalls early Chinese post-punk pioneers; you can hear echoes of P.K. 14's angular riffs and Carsick Cars' vocal delivery wrapped in a post-2020 malaise. "不能飞上天空," ("Can't fly into the heavens") sings Li Wangnian on "舞会" ("Dance Party"). Yet as despair always is defined in relation to hope, the band finds opportunities to juxtapose the dark with the light. "飞机上的月亮" ("The Moon Shining on the Airplane") is more optimistic in tone—musically and lyrically. "在蓝天上醒来/ 在水底下醒来/ 在没有梦的夜里醒来" ("Wake up under the sky/ Wake up under the water/ Wake up in a dreamless night"), Li sings, backed by a guitar riff that reaches upwards, crescendoing alongside increasingly lush instrumentation.
Merch for this release:
Vinyl LP
A pandemic album for a pandemic film. Capturing the complicated emotional state of those in Wuhan during the initial lockdown, this soundtrack album is an outstanding piece of ambient music. Mao Ding and MK Zhu have a knack for wringing emotion out of synthesized instruments; their clarinets, strings, and other synths contain a contradictory coldness and warmth alongside Wei Wang's bass and Rubey's keyboard work. It's sad but avoids melancholia, pensive while not navel-gazing.
Merch for this release:
Vinyl LP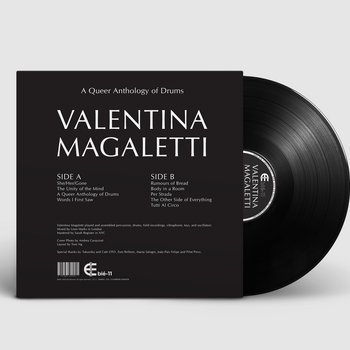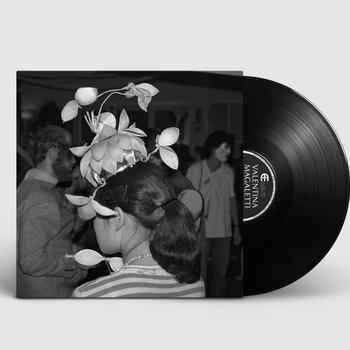 A slightly expanded version of experimental drummer Valentina Magaletti's latest record, originally released on Cafe Oto's Takuroku imprint. The record includes a new prologue track "She/Her/Gone," and has been remastered for vinyl—each bié Records release has a physical edition, which is intentional. All manner of percussives can be found here, from the mundane to the ritual. "The Unity of the Wind" features scratchy, hollow improvisations grounded by a looming drone, while pieces like the title track and "Tutti A Circo" explore the rhythmic spaces in between conventional metric divisions.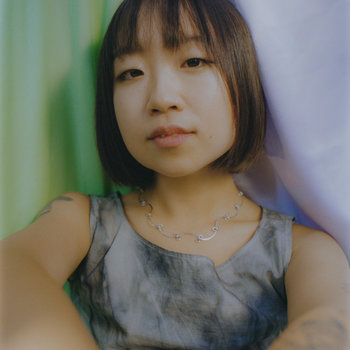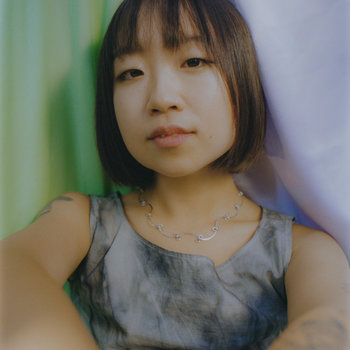 Merch for this release:
Vinyl LP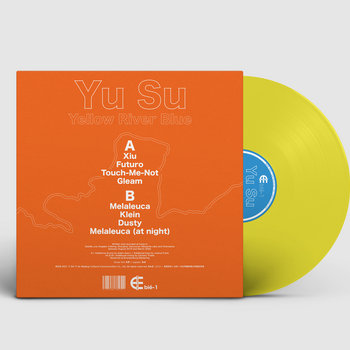 The album that started it all, Yellow River Blue was acknowledged by the Polaris Prize Long List—not bad for a debut for both artist and label. The record is a diasporic leap across continents: pentatonic melodies in "Xiu" racing with an infectious kick pattern, dubwise bass in "Futuro" holding down a skittish tabla line, a dembow rhythm in "Melaleuca" gracing the track's golden section. Much has already been said about this record; revisiting it confirms Josh Feola's prediction on bié's musical and philosophical direction, but the label has still managed to surprise in the short two years since.