LABEL PROFILE
Unpacking Beats In Space, Record by Record with Tim Sweeney
By Jonny Coleman · October 24, 2016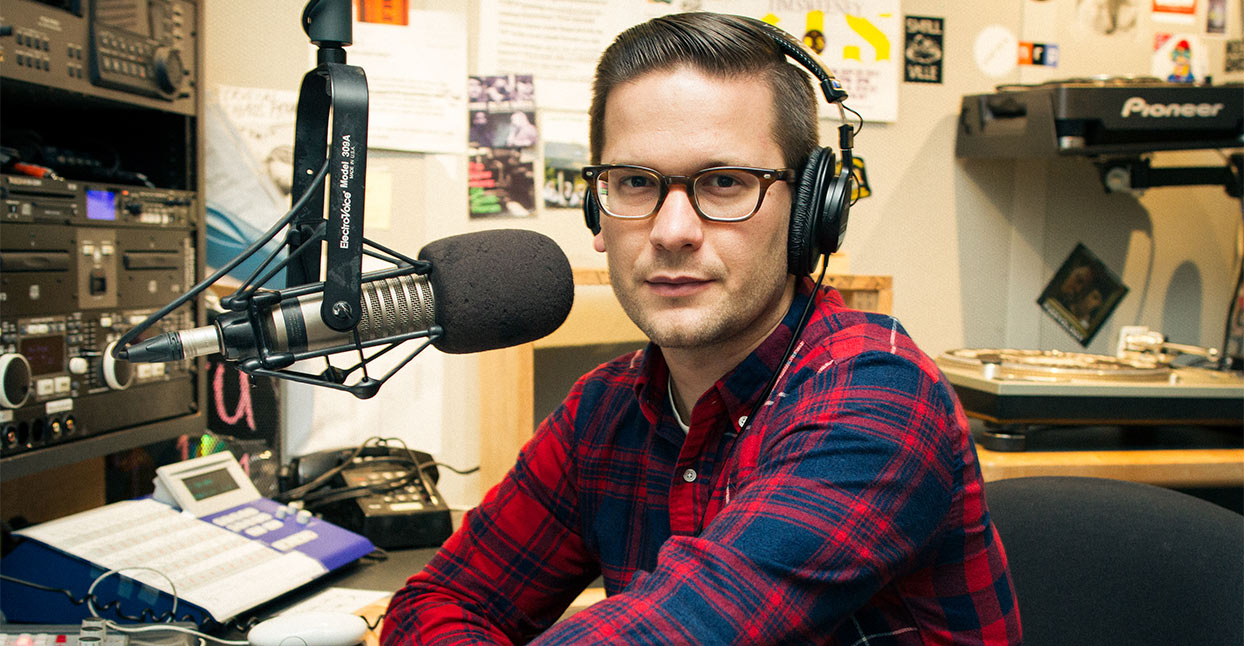 Tim Sweeney is the nicest and most self-deprecating hustler in dance music that you're likely to meet. His grueling schedule includes hosting WNYU's Beats In Space, travelling to DJ club gigs most weekends, and running his own Beats In Space label, which releases "underground dance music inspired by the radio show."
But he does all of this with a sense of duty; he can't not play, archive and remix records. Even though he's not the same baby-faced 18-year-old kid who started the show almost two decades ago, he still exudes a childlike pleasure at the discovery of new music.
At 19, Sweeney started an apprenticeship with Steve "Steinski" Stein (of Double Dee and Steinski). At the time, Sweeney's tastes leaned toward hip-hop, turntablism, and IDM. During his internship at the studio run by DFA founders Tim Goldsworthy and James Murphy, the focus of his shows shifted to the triumvirate of house-techno-disco, with heavy balearic and cosmic influences. Murphy and other DFA affiliates often appeared as guests on the show in its early days.
Over the years, Beats in Space has hosted everyone from elder statesmen like DJ Harvey, Andrew Weatherall and Daniele Baldelli, to DFA and its adjacent crew of jocks—like Murphy, Dr. Dunks, The Juan Maclean, and Justin V. He even had a pre-Blackberry Diplo on in 2003. By the end of the '00s, Sweeney was no longer just part of the DFA gang. He'd gone on to become one of the most influential American broadcasters of electronic music and an in-demand DJ on the underground circuit. He might even have the longest-running college radio show in the country, but he's too modest to acknowledge his own legacy.
We spoke with Sweeney about his on-air style, playing bad parties, and the entire Beats in Space catalogue.
You've said that you've never missed a radio show. Is that still true?
Yes. There's been a new show every week since I started 17 years ago. My show used to be on Thursday nights, but I switched it to Tuesday nights maybe 14 years ago so I could travel on the weekends for DJ gigs and be back in time for the radio show.
Why did you start a label?
After 10 years of doing the radio show, I was speaking to Tim Goldsworthy from DFA about what I should do to celebrate, and he talked about starting my own record label. It took two years after that, but in 2012 I got it started with the first release from Paradis.
How would you describe your on-air interviewing style?
I'm never really that happy with my radio interviews and still hate listening to them. It's a very informal style of interview. 'Hey, let's have a beer and talk about what's going on with you,' is the usual thinking. Sometimes that doesn't work—or maybe we have one too many beers. It really depends on each person I'm interviewing. I meet with the artist about 30 minutes before the radio show starts, and that 30 minutes is basically the time I have to feel out what kind of person I'm dealing with.
Some people love talking. Some people hate it. Some people love talking about themselves and other people just can't do it. I just have to feel it out and see if we can talk about more than what the next release is and where the next show is. If someone can start some drama on air, I'm all for it. My real dream is to stop having guest DJs and to just have listeners call in about their lives—real late-night radio style. 'How was that date you went on last night? You took her there? What's wrong with you!!!' I started this BIS Hotline number for that (646-481-8189), but it hasn't seemed to work yet.
What do you think is the most difficult thing about running your label?
Getting people to buy music.
Can you tell us about the next few records that will be coming out on BIS records?
Besides the recent Antenna and Mount Liberation Unlimited releases, there will be an upcoming 12" from a German artist named Shan that should be out later in October. We've also got a handful of new Palmbomen II releases coming for 2017 and a 12" from Jacques Bon.
Can you explain the whole Victor from Washington Heights situation?
Victor is a radio show listener based up in the Washington Heights area of Manhattan. He's been calling into the Beats In Space Hotline (646-481-8189) for the last few years. I have over 500 messages from him. Mainly, it's to complain about me and the music I play. There are lots of threats to my life. Lots of talk about little girls beating me up or letting his dogs loose on me or sending me to North Korea. But when he enjoys a show, he'll leave a positive message about the house party he's having. I haven't heard from him in a couple months though, and I've never met him in person.
What are some of the radio shows, DJs, personalities that influenced you?
Steinski was a big influence, with his show on WFMU. I was working for Stein when I first moved to New York and was listening to old DAT's of his show every day. Coldcut and DJ Food with their Solid Steel show in London is another, and so is Electrifying Mojo, with his show out in Detroit and the recordings I heard of that.
How many DJ gigs are you playing a year now?
I've done about 50 so far this year. It's a decent amount so far, but DJ gigs are how I survive, so I'm always wanting more. I mean, it's tough with both the radio show and the record label not bringing in any money. It means I have to be out there DJing as much as possible. Maybe one day we'll have a hit record on the label, or a big radio station will come around wanting to work together, but so far that hasn't happened. I'd love to do more soundtrack supervision, but it's a hard world to get into and seems like you need to be schmoozing with the hollywood crew all the time.
Does DJing ever get boring to you? Like, you're booked for a party that is the wrong vibe, or the dance floor is just stale and you're uninspired?
Sure! That happens all the time. Being a touring DJ can be pretty depressing. There are a few amazing moments and a lot of awful ones. You can play a terrible party on Thursday night, a decent party on Friday night, and then a terrible party on Saturday night and end up on an 8-hour flight home on Sunday thinking, 'Why am I doing this? No one gives a shit!'
Honestly, the whole music business can be pretty depressing with how it works and who blows up and gets all the hype and makes all the money. At some point, I just have to keep my head down and enjoy the fact that I'm playing music for people as my job and not worry about what's going on around me.
Why do you think your show is so influential?
I don't really think about that or believe it. I'm on college radio. It's not Hot 97 or BBC Radio 1.
What is the most debauched show you've had?
Probably last week's show with Young Marco and Eric Duncan. But there have been a lot over the past years.
Who is your favorite DJ or producer that the cool kids don't know yet?
DJ Steve from Tropea, Italy.
If there's one DJ that everyone should see at least once before they die, who is it?
Beats In Space Records-originally a vinyl-centric affair-has recently added its entire catalog to Bandcamp, so we asked Sweeney to give us a cheatsheet for each 12" and LP that's come down the pike so far.
Parfait Tirage b/w La Ballade de Jim Paradis (2011)
The first release from Paradis and the first release for the label. They sent me a demo out of the blue, and the music just connected with me. I got Bjorn Copeland from Black Dice to do the cover artwork.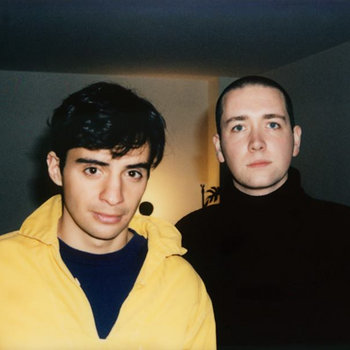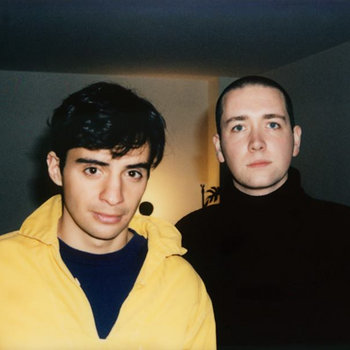 Merch for this release:
Vinyl LP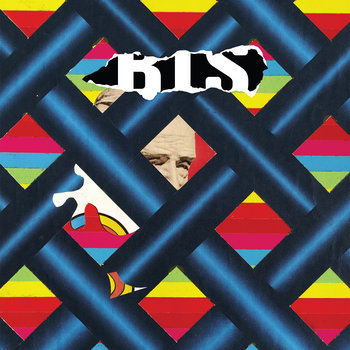 Nebula Sphynx / Parascopic Strob Secret Circuit (2012)
I had first been in touch with Secret Circuit because of his other project, The Laughing Light Of Plenty, which ended up in one of my "Best Of" lists on the radio show. I asked him if he had any other music that he had been working on, and he sent these two over. Insane cover artwork by CF.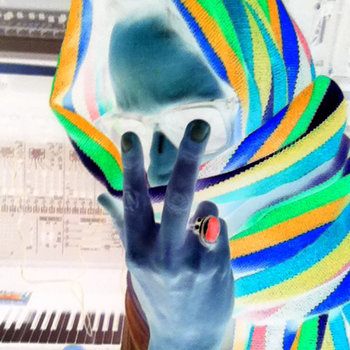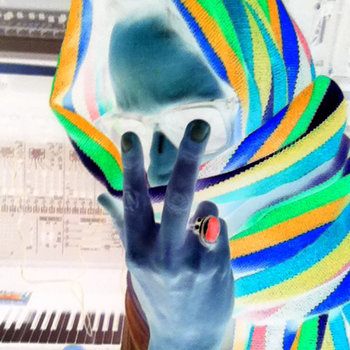 Merch for this release:
Vinyl LP
Hémisphère b/w Je m'ennuie Paradis (2012)
After this release from Paradis, they got kidnapped from me by a major label. C'est la vie! Cover artwork from Brooklyn-based Denise Kupferschmidt.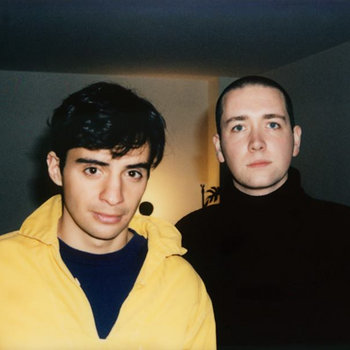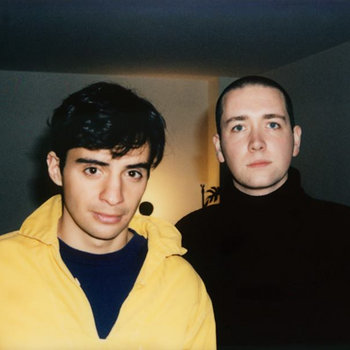 Merch for this release:
Vinyl LP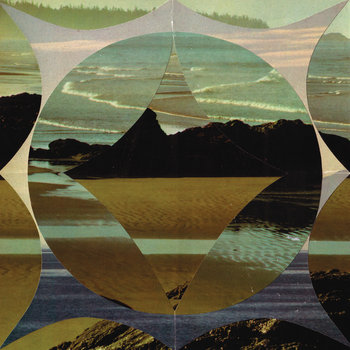 Macsat Ring Do Lauer (2012)
Lauer's always been one of my favorite producers on the radio show. This release, we got Lee Douglas and The Backwoods to do remixes. Cover artwork by Tokyo's Kensei Yabuno.
Merch for this release:
Vinyl LP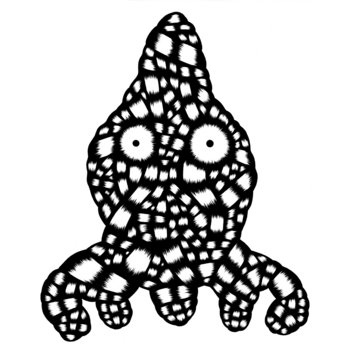 Afterlif Secret Circuit (2013)
The set up for our first album on the label. Eddie Ruscha aka Secret Circuit doing vocals this time, and we got Ukrainian artist Vakula for the remix. Eddie hooked up getting the cover artwork by Robert Beatty, who has to be one of my favorite album cover artists out there right now.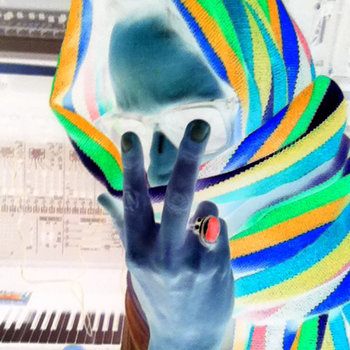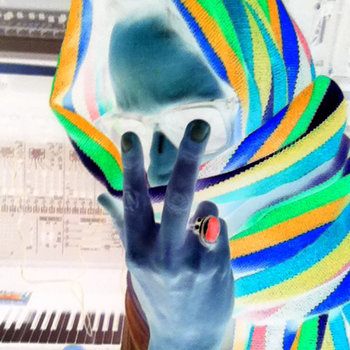 Merch for this release:
Vinyl LP
Tactile Galactic Secret Circuit (2013)
The debut album! A lot of love went into this one. Krautrock meets cosmic disco meets Chicago house in some freaky warehouse party in Los Angeles. Beautiful and extensive artwork by Eddie Ruscha.
Merch for this release:
Vinyl LP, Compact Disc (CD), 2 x Vinyl LP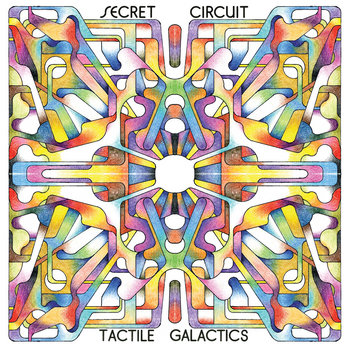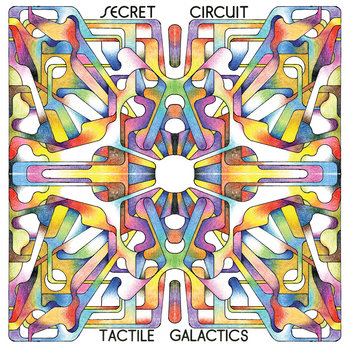 Sum Of Jee Day (2013)
I became friends with Dennis 'DJ' McNany (aka Jee Day) back when he was a member of The Juan Maclean band, and I toured the U.S. and Europe opening for them. This production from him stood out for me because of the vocals from Jee Young Sim. Cover artwork by Hisham Akira Bharoocha, the multidisciplinary artist and musician behind Soft Circle and Boredoms cosmic Boadrum enterprise.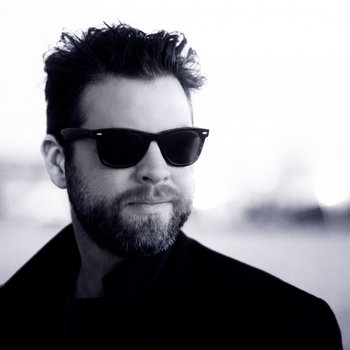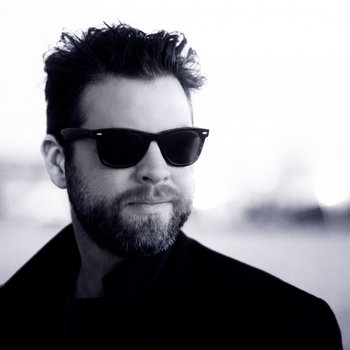 Desperate Pleasures Tornado Wallace (2013)
"Music for darker times in warmer climes!" as Lewie Day aka Tornado Wallace says. Artwork by Los Angeles based Steven Harrington with tri-colored, Day-Glo splattered vinyl.
Merch for this release:
Vinyl LP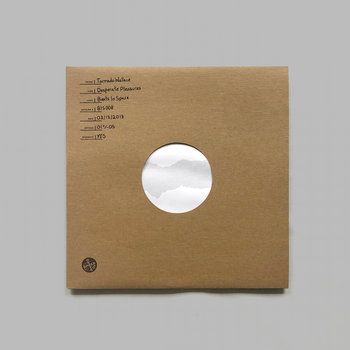 The Noughti Gonno (2013)
Gonno passed me a demo CD in Tokyo one year when I was on tour in Japan. I kept in touch with him, and we came together with this record. The cover artwork is by Mischa Hollenbach from Perks … Mini and this 12″ also featured extra artwork with a full color insert sleeve.
Merch for this release:
Vinyl LP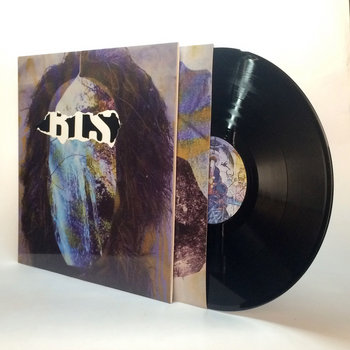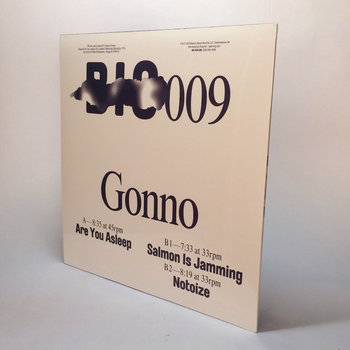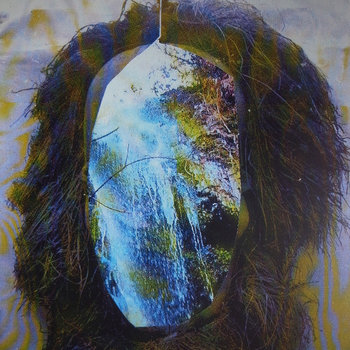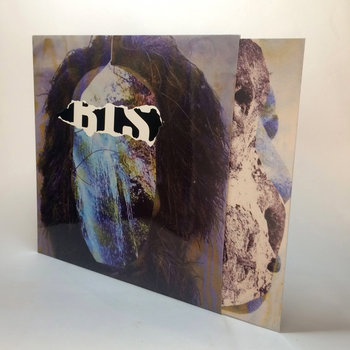 Break the Dawn / From Red To Violet – Crystal … S. Koshi (2013)
I first heard Crystal's work on Kenji Takimi's Crue-L Records. Crue-L Records is also where I first saw the artwork from Kensei Yabuno that is featured on the Lauer releases. Cover artwork by London's Jiro Bevis.
Merch for this release:
Vinyl LP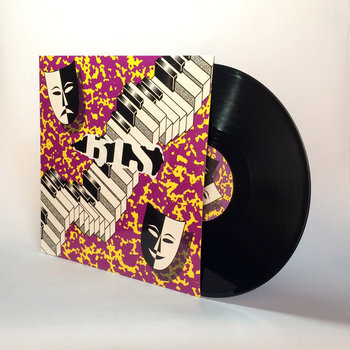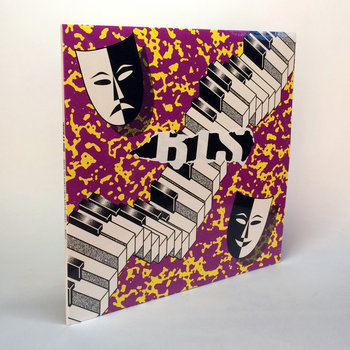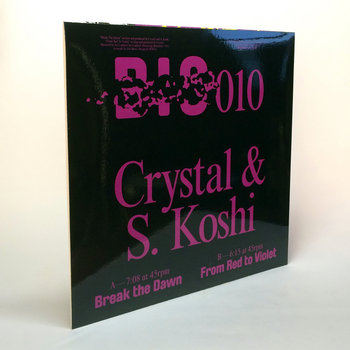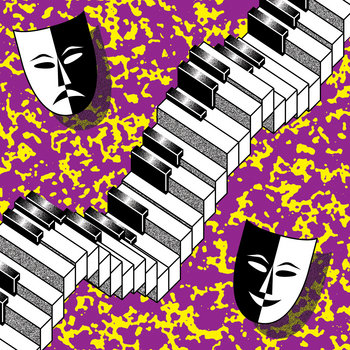 Domi Dukes Of Chutney (2013)
We head back to California for more psycho-tropical jams with this EP from the Dukes. Field recordings, found instruments, and psychedelic drugs are the theme here. Cover artwork by Adam Broomberg … Oliver Chanarin.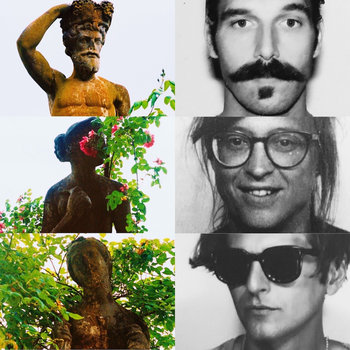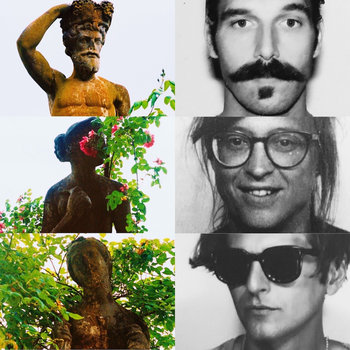 Merch for this release:
Vinyl LP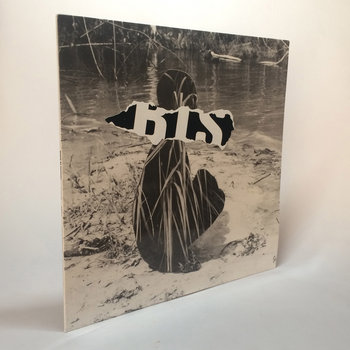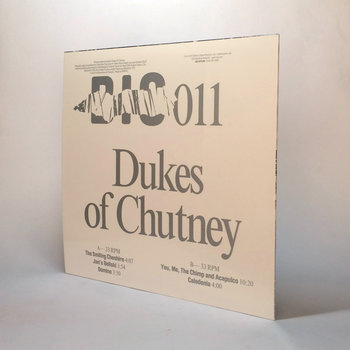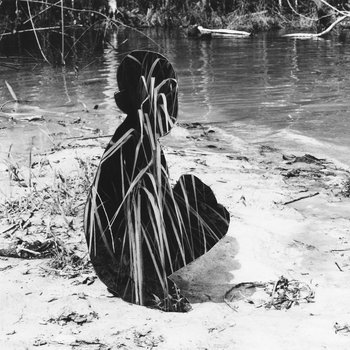 So Wha Hidden Fees (2014)
New York City's own Hidden Fees—best dudes around. Hopefully there's an album coming from them one day! Another good friend, Tiago, from Lisbon on remix duties. Psychedelic pineapple cover artwork by Brian DeGraw from Gang Gang Dance.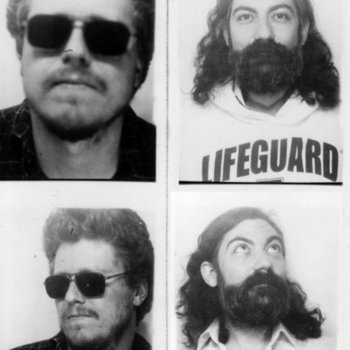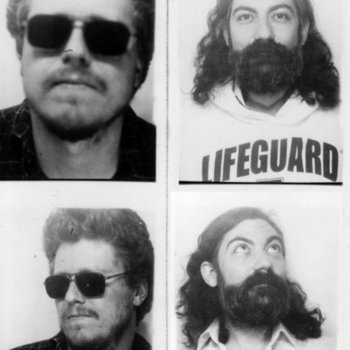 Merch for this release:
Vinyl LP
So You Say / Wh Matt Karmil (2014)
Taking things back to the european dancefloor on this one from Karmil. It's a hidden gem. Cover artwork by Susumu Mukai aka Zongamin.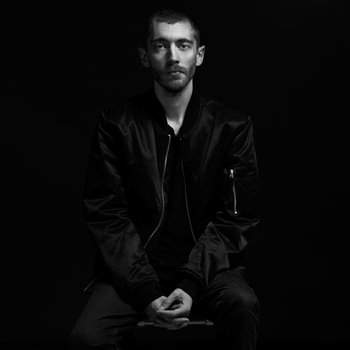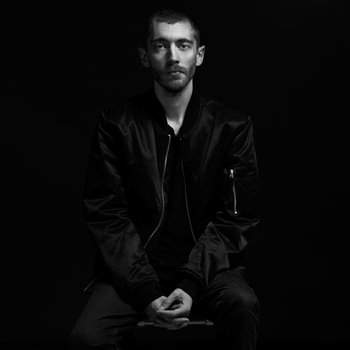 Merch for this release:
Vinyl LP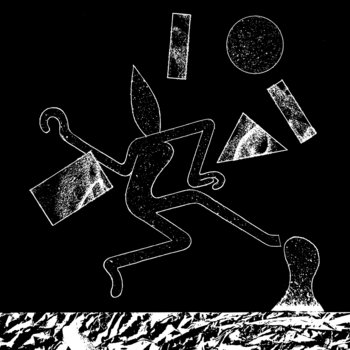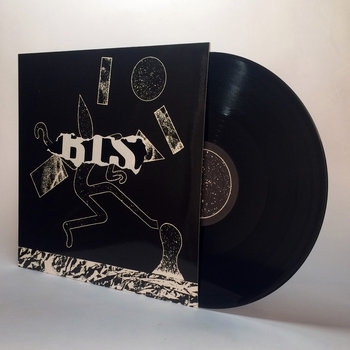 Yin Yang Theatr Jaakko Eino Kalevi (2014)
I first heard Jaako's music when I was record shopping at one of Stockholm's best spots: Snickars Records. The stores owners, Mika and Jessica Snickars, have been huge supporter of Jaakko's music, and when they passed me some of his records, I fell under the Jaakko spell. Cover artwork by Hiroaki Koshiba, who is a frequent collaborator with Jaakko and paints during his live performances.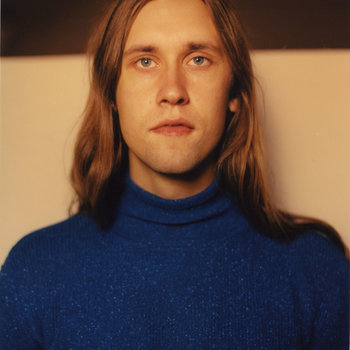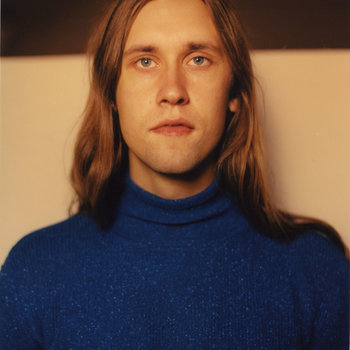 Hands & Feet / Stig Lauer (2014)
This is Lauer's return to the label after moving from the city life in Frankfurt to a little farm house in a tiny village 40 minutes outside the city. It's all about acid house. Cover artwork again by Kensei Yabuno.
Merch for this release:
Vinyl LP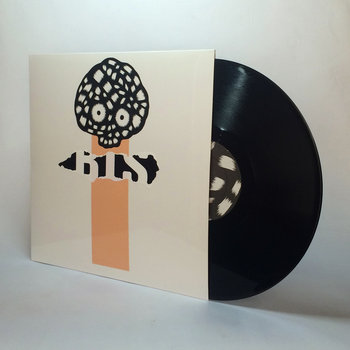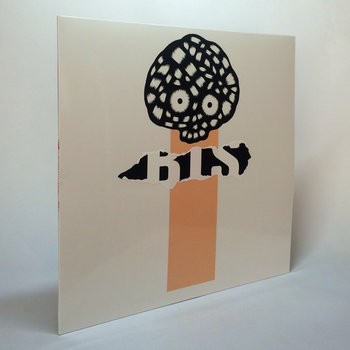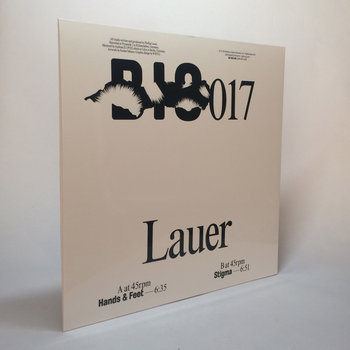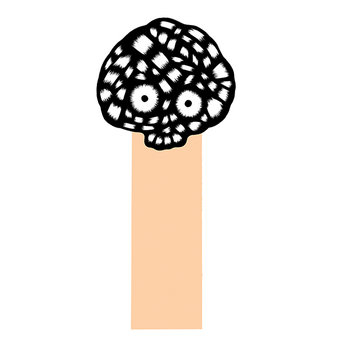 Gin 'n' Tear Guiddo w/ Georges Perin (2015)
Beats in Space going balearic pop with this one from Guiddo. Lovely cover artwork by Nicole Ginelli.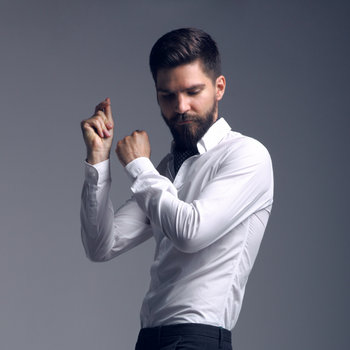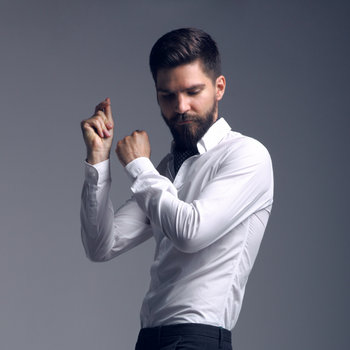 Merch for this release:
Vinyl LP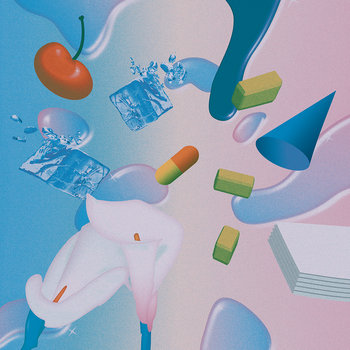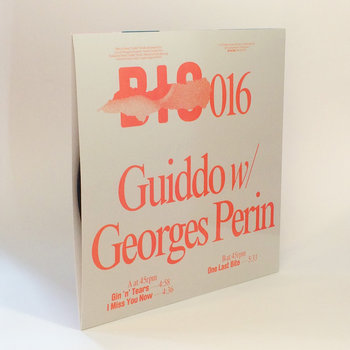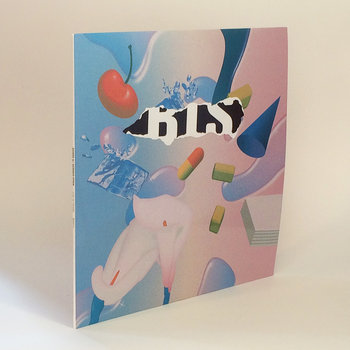 Palmbomen II—Palmbomen II (2015)
This was the second album release on the label. Machines, tape, noise, and acid house make this one something special. Check the videos Palmbomen II wrote and directed for this album, too. They're amazing. Cover artwork by Joshua Gurrie.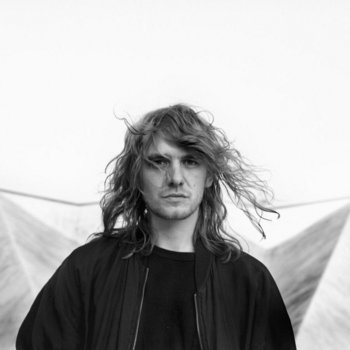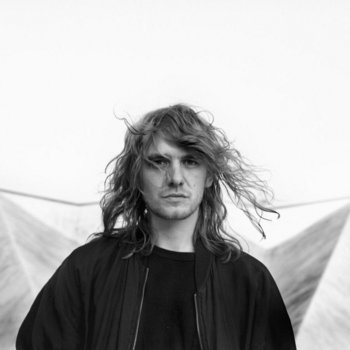 Merch for this release:
2 x Vinyl LP, Compact Disc (CD)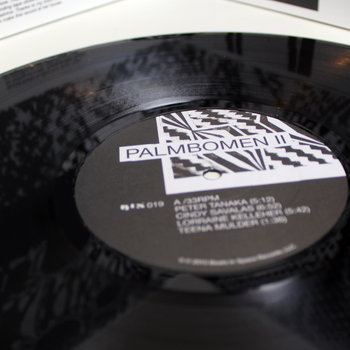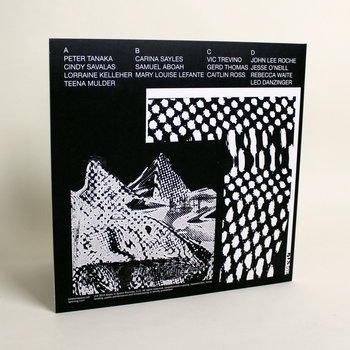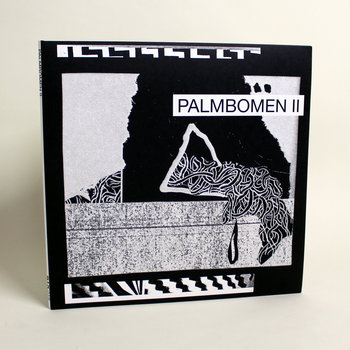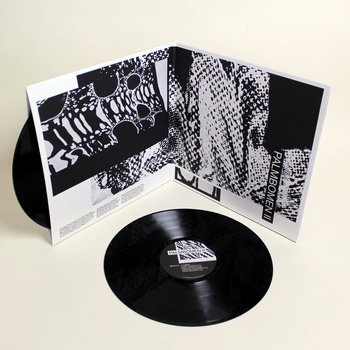 Tornado Wallace— Kangaroo Ground / Ferntree Gully (2015)
The Australian storm king returns, bringing the 303 with him. Cover artwork by Will Sweeney (and no, we are not related).
Merch for this release:
Vinyl LP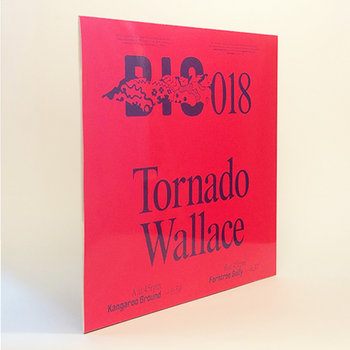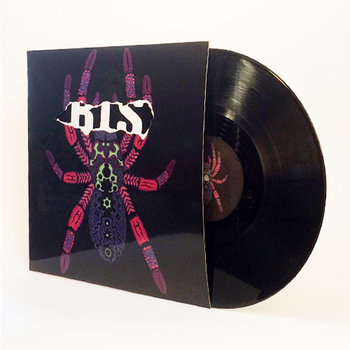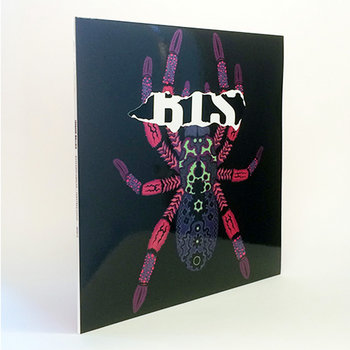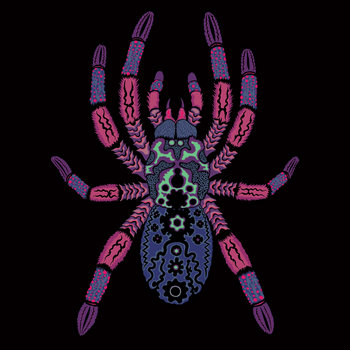 T & Shoot The Freak (2016)
This project came about because I ended up staying in Frankfurt for a few days after playing with Lauer at the Robert Johnson club. I stayed at Hotel Lauer, and we ended up making a handful of songs together influenced from that club night.  Cover artwork by New York's Peter Sutherland.
Merch for this release:
Vinyl LP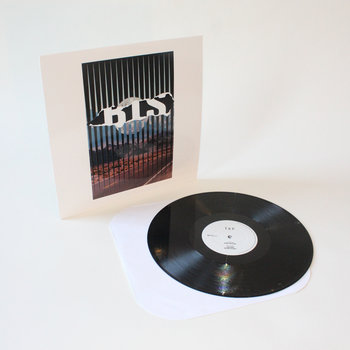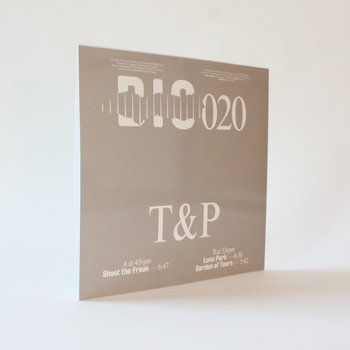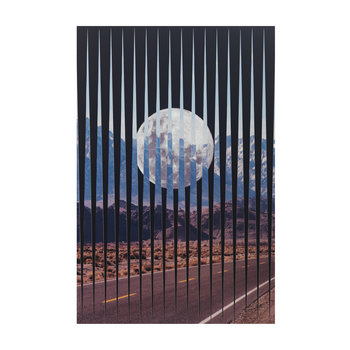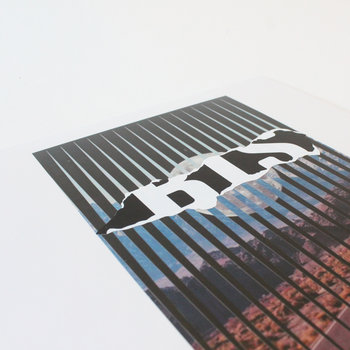 Mount Liberation Unl (Eerie) For Your Love (2016)
I first heard these guys when Mr. Tophat came on the radio show and passed me their 12″ on Junk Yard Connections. That one ended up on another one of my "Best of" lists for the radio show. Then, I saw them perform live at a Beats In Space party in London and was hooked. Trippy cover artwork by Jen Stark.
Merch for this release:
Vinyl LP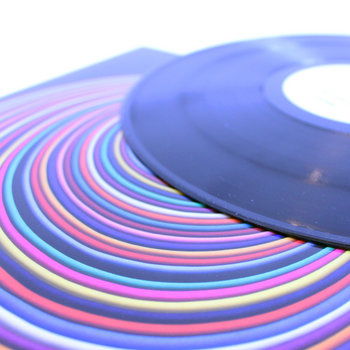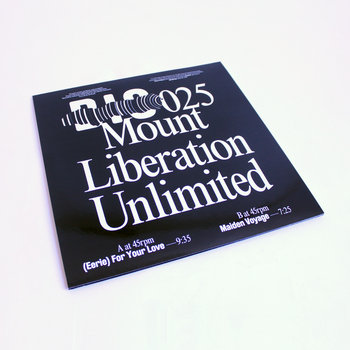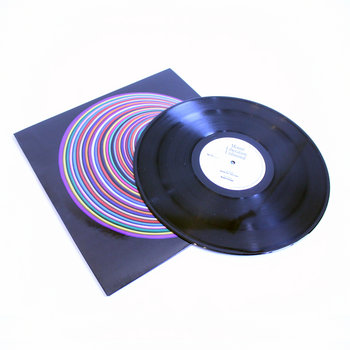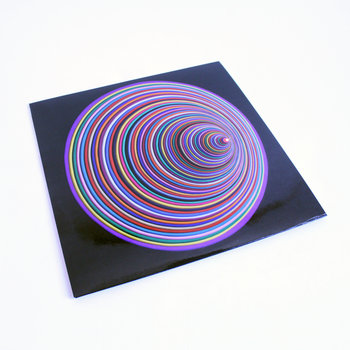 Antenna—Primavera (2016)
I was doing a small US tour with Palmbomen II after his album was released, and Kai (aka Palmbomen II) passed me a CD of music from a friend of his in Rotterdam: Antenna. I listened to it and loved it and got in touch with Antenna the next day. Antenna collaborated with Eline Makker on this release, and the combination with both of them doing vocals just added to the acid trip going on in the songs that I loved. Cover artwork by Jesse Moretti.
Merch for this release:
Vinyl LP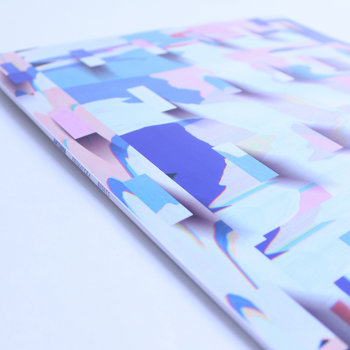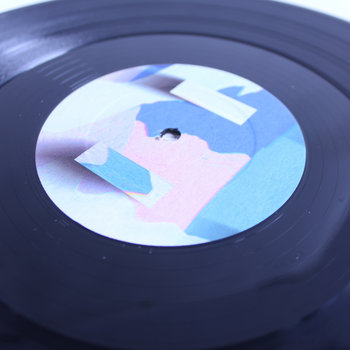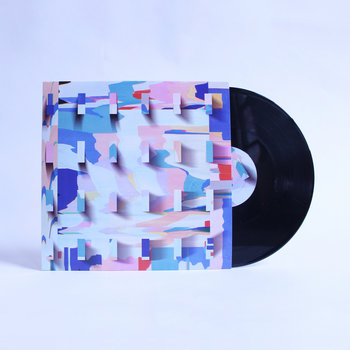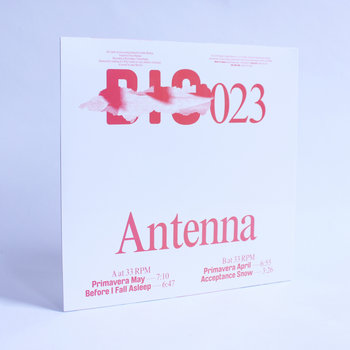 -Jonny Coleman