LABEL PROFILE
South Korea's Beatball Music is an Unlikely Mix of Jazz, Psych-Rock, Synth-Pop, & More
By Megan Iacobini de Fazio · May 09, 2018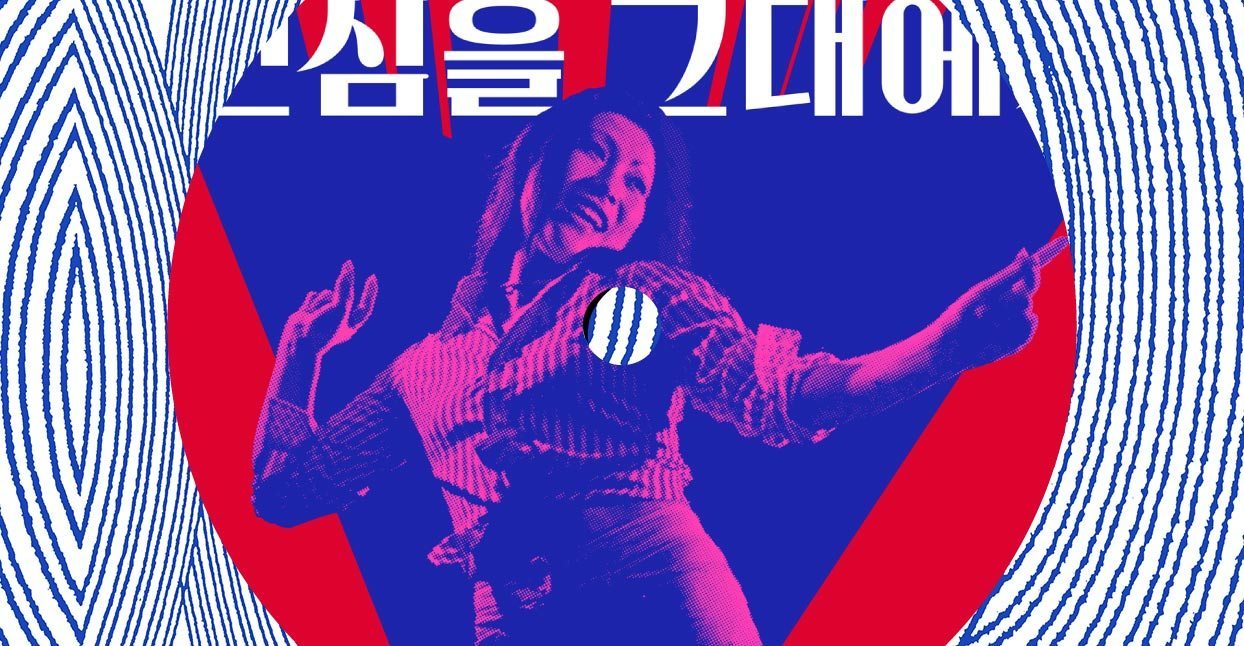 The music on South Korean label Beatball Music is an unlikely mix of psychedelic rock, garage-revival, synth-pop, movie soundtracks, Scottish prog-rock, acoustic punk, and spiritual jazz. It was founded in Seoul in 2002 by Bongsoo Lee, a record collector who envisioned Beatball as a way to release "old stuff from the 1960s and '70s from all over the world" to Korean audiences.
"At the time, the Korean music market was very limited in taste," Lee recalls. "Most listeners listened passively, so I wanted to introduce more kinds of music, and the possibility for people to develop their own taste. Basically, I wanted to introduce my own taste to other listeners."
Beatball first caught the attention of Korea's alternative music fans in 2003, after being the first label to reissue Linda Perhacs's 1970 Parallelograms on vinyl. A dental hygienist turned psychedelic-folk singer, Perhacs abandoned her short-lived musical career after disappointingly low sales, but was rediscovered in the late 1990s by American folk label The Wild Places, who also reissued the album in the United States. (It was later reissued once again by Mexican Summer.)
Lee was bolstered by the album's unexpected success, and decided to widen the scope of his label. "Around that time, we decided to make new music with current artists," he says. "We found many talented Korean artists, and started to produce new albums in 2004."
So while Beatball Music is many things, it isn't restricted by genre. The label is open to releasing any kind of music, as long as the artists have their own particular style but acknowledge their influences. "That was the most important thing for me," says Lee, "that they develop their own style, but with lots of elements of the past."
Over the past 16 years, Beatball has released more than 350 records, and has become one of South Korea's biggest indie labels.  Here is a look at some of their releases available on Bandcamp.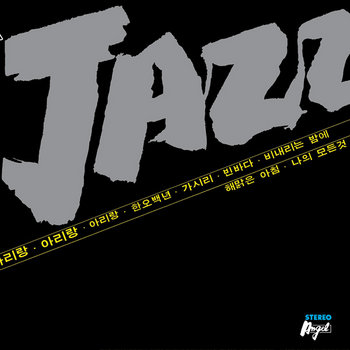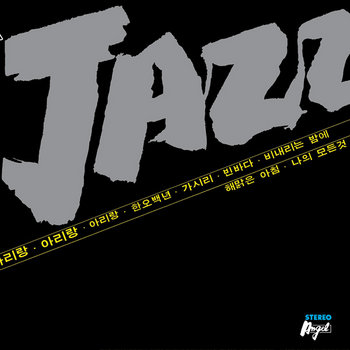 One day, renowned Korean jazz critic Hwang Dukho walked into Lee's office to drop off a jazz cassette he had discovered. "When I listened to it," Lee recalls, "it was just like, 'Boom!' I was so surprised."
The tape was a 1978 album by Lee Pan-Geun and his Korean Jazz Quintet, one of the few surviving records from that era of Korean jazz. Although jazz had been popular in Korea during the 1930s and '40s, it went through a period of crisis in the 1960s, when pop became the music of choice in clubs and on the airwaves, says Park Min-Jun, aka DJ Soulscape. During those years, Lee Pan-Geun studied jazz theory and taught himself how to play, arrange, and produce, and by the late '70s, he had assembled some of Korea's best jazz musicians with the notion of making the "definitive record of Korean jazz."
On opening track "Ariang," a jazz interpretation of a traditional Korean folk song, a languorous intro leads to a raucous jazz-funk groove—carried by boogaloo style drumming and improvised piano—for a whole 10 minutes, while the rest of the record flows between Latin rhythms and the spiritual jazz modes of 1970s U.S., covering classic songs like "Softly, As In a Morning Sunrise" and "My Favorite Things."
Lee eventually reissued the rare record in partnership with Masao Maruyama, owner of Japanese record label and record store, Disques Dessinee.
This compilation was assembled to coincide with the opening of the Seoul Museum of Art's exhibition Asian Diva, which highlighted the role of women in 1960s and '70s Asian society. The 12-inch vinyl featured original K-pop and Korean rock classic on one side, and cover version of vintage songs on the other, and was distributed at the exhibit in place of a traditional paper program. The third track on the B-side is a cover of Hye Eun's 1982 "Heaven is My Mind" by Korean electronic band Idiotape who, with their synth heavy, analogue sound, and energetic live performances have become of one the biggest names in the Korean electronic music scene.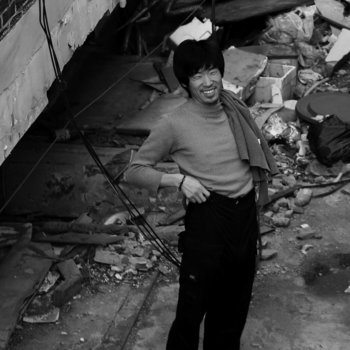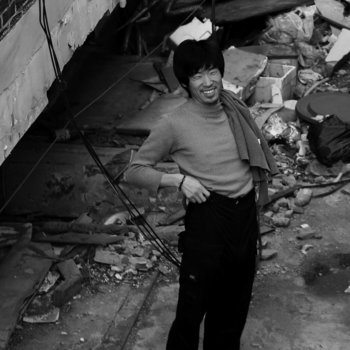 The Great Root follows composer and saxophonist Kim Oki's first release on Beatball, 2016's Cherubim's Wrath, and is largely inspired by the work of seminal Korean poet Kim Soo-Young, with each track named after one of his poems. The poet's legacy as a symbol of freedom and revolution during the Democratic movement against the authoritarian Syngman Rhee regime remains strong to this day. The album's title is inspired by Kim Soo-Young's famous poem, "Grass," a political allegory where the strong roots of the grass are compared to those of the ruled class, which continues to resist despite the oppressive regime. The record is an amalgamation of traditional Korean sounds, jazz with some psychedelic hues and folksy atmospheres.
MukimukiManmansu
2012
Lee got in touch with this duo after finding clips of them performing an impromptu gig for homeless people in the city. The women—Muki plays the traditional Korean janggu drum and Mansu plays guitar—have described their music as "supranational intelligent punk sound," and "Andromeda," the opening track on their album 2012, is indeed a high-energy track reminiscent of late 1970s British punk. Despite the bare bones instrumentation, MukimukiManMansu manage to craft a series of melodic and catchy songs throughout the album, with moments of uninhibited, punk-fueled rawness.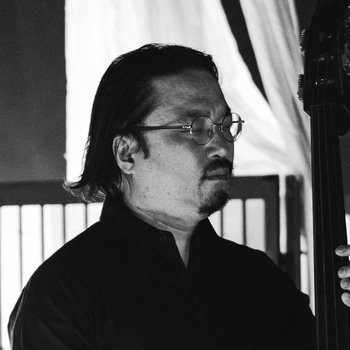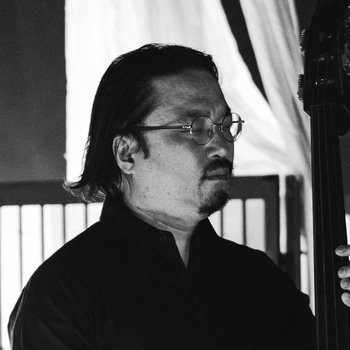 "Before listening to Ritual, I thought that there could be nothing new—no new sound that I hadn't heard," Lee says. "But when I heard this, I thought, 'Sungbae has sold his soul to music.'"
Kim's experimental album, Ritual, opens with "Greeting," an eerie soundscape featuring 10 minutes of echoed gongs, distant chanting, and crackling static effects, before double bass, piano, and sax make their way into the second half of the track. The album was inspired by Korea's traditional shamans and their exorcisms, which Kim researched for months before recording. "While he was making the record, he stopped any connection with friends and family for six months," says Lee, with a sense of foreboding suddenly creeping into his usually sunny demeanor. "When he was finished, he started suffering from schizophrenia and was in hospital for many months. It's a little bit….scary."
Ritual may never had seen the light of day if Lee hadn't insisted that he wanted to add it to Beatball's catalog. "It makes me very proud to have this record on the label."
Northwind, who started in the 1960s as The Power of Music, was a Glaswegian band who never quite made it big, but whose 1971 album Sister, Brother, Lover is still considered a classic by fans of '70s British psych rock. The interplay between leader Brian Young's acoustic guitar and Hugh "Shug" Barr—a constant throughout the album—has been compared to the guitar double harmony of early Wishbone Ash.
Their compositions are more melodic and less extravagant in their instrumentation than other progressive rock pioneers like Jethro Tull, Emerson, Lake & Palmer, and King Crimson. And, unlike some of their contemporaries, their sound is more pastoral and folksy than grandiose and futuristic—especially on tracks like "A Home for Frozen Roses," "Sweet Dope," and "Guten Abend." Elsewhere, the band veers into rockier territory, as on "Castanettes" and "Quill," which, with its loose percussions, funky organ, and electric guitar riffs is one of the album's standout tracks.
The band have toured with the likes of Fleetwood Mac, Free, Deep Purple, Yes, and Hawkwind, and, after the departure of some band members, continued to perform as Shug Barr and the Allstars, before splitting completely. "Looking back 40 years later, we all realize we had shared that very very special, unique space in time and place," says Brian Young in the reissue's liner notes.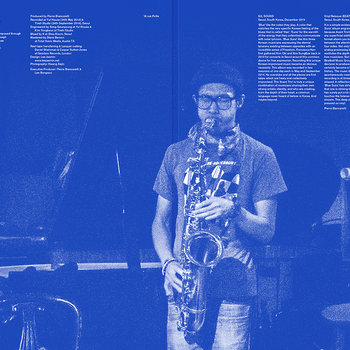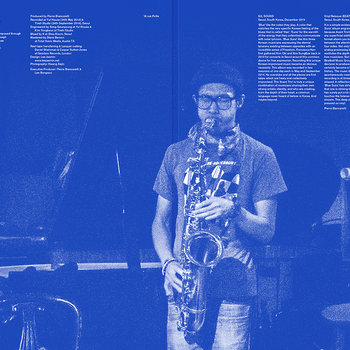 "I like the modern jazz and improvisation in this record… it's very sophisticated and sometimes unexpected," says Lee of Avant Trio's first and only album to date. With Beatball's very own Kim Oki on sax and Kim Sungbae on double bass, and Francesca Han on piano, Avant Trio recorded this album over two one-day sessions in 2014. Equally improvised and composed, it's often tough to draw a line between the two approaches; the trio flow effortlessly between sophisticated performance and free, celebratory improv.
Fiddle Bambi were, in Lee's words, a "four-piece garage-revival band with an essence of '70s Korean rock," and their music was influenced by the garage and punk Japanese scene of the '60s and '70s, and by the likes of Sanulrim, a groundbreaking Korean garage and punk band from those years.
Fiddle Bambi released their album Bambi Rocks in 2005 and instantly became underground indie stars, before splitting not too long after. A poppy record with a retro feel, Bambi Rocks is a vibrant mix of '90s grunge guitars, sparkling piano, sugary vocals, and sunny melodies. The tone of the record is set by bouncy opening track, "Mom! Bathroom!," and continues across 11 catchy songs that veer between silly and playful—like the track "Banana Milk," which sings the virtues of the same—and others that are more downcast, like "Snowman." The record ends with "Darling, Don't Go…," where the longing for a lost lover echoes through the melancholy vocals.
The band split soon after their successful debut, but one of the members went on to work as a designer for Beatball for over a decade.
-Megan Iacobini de Fazio