LABEL PROFILE
Hannah Holland's Label Batty Bass Is the Sound of London's Queer Club Scene
By Andy Thomas · May 04, 2020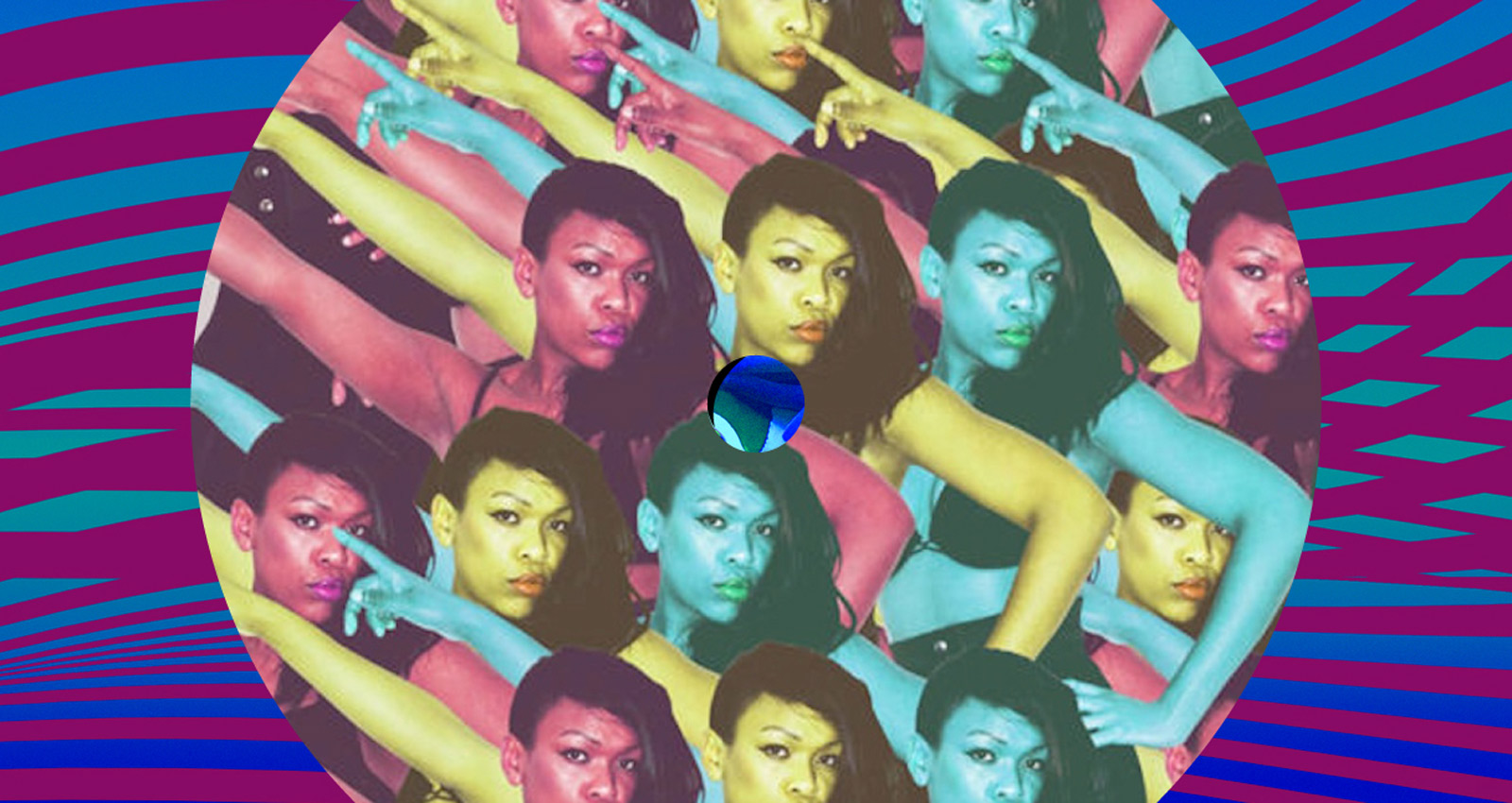 Hannah Holland, whose label Batty Bass has been releasing an irresistible series of raw dancefloor anthems since 2008, is a key figure in London's alternative and queer club scene. Raised on the sounds of Grace Jones and Talking Heads in an artistic household in South London, she first caught a glimpse of her destiny when she heard the illicit sounds of pirate radio in the '90s. "I started listening to Dream FM with the early jungle stuff like SL2 and Shut Up & Dance and I thought, 'Wow what is this music?'," she says over the phone from her home in the coastal town of Margate.
It wasn't long before she began sneaking into one of London's legendary drum and bass clubs. "Me and a school friend got into Metalheadz using fake ID and the place blew my mind," she recalls. Founded by Goldie at the Blue Note in Shoreditch, the Sunday night party became a regular hangout for Holland. "We were just little kids, and this new adult world was really interesting to us," she says. "It wasn't just music—it was the whole serious vibe in the way people danced and everything."
Holland soon left school to become a runner for a company that made music videos, spending whatever she earned in London's record shops. "I was in Black Market and Phonica all the time," she recalls. "I bought decks at the age of 18 and through a couple of friends and mentors who were DJs, I just started learning [how to spin]."
Her introduction to London's underground gay scene came via Nag Nag Nag, a decadent midweek party held at The Ghetto in Soho. "You'd have people like [legendary club face, DJ and writer] Princess Julia, [artists] Wolfgang Tillmans and Boy George dressed as Leigh Bowery, as he was doing the play Taboo nearby. Everyone had a really unique look, and it had this crazy energy and I met a lot of people down there. It was really exciting."
Holland played her first gig—alongside Nag Nag Nag DJ, JoJo De Freq—at a warehouse party in 2003. This was followed by a host of parties across East London, including the infamous Mulletover. "That's where I met [promoters] Matt [Tucker, aka Mikki Most] and Dan [Pope], who were just about to start a new club night at this seedy old strip club on the Kingsland Road."
The night was to be called Trailer Trash and Hannah Holland became the resident DJ, spinning her trademark raw bass heavy house, Acid Trax, electro, and techno. Initially hosted by legendary drag queen Jonny Woo and populated by regulars from the famous gay pub the George & Dragon, the "wild and trashy" night became a hub for the area's decadent and flamboyant gay scene. "The East End was very hedonistic back then," Holland says. "It really was like some crazy parallel universe."
Holland began conceptualizing her own party after an encounter with another Trailer Trash regular. "I was playing at this party on Old Compton Street [in Soho] for Gay Pride, and this girl stood on top of the table with this huge horn, commanding the crowd and whipping them into a frenzy. That turned out to be Mama, and at that very moment it was like, 'We have to do a club night together.'"
The night, called Batty Bass, mixed live music with DJ sets from Holland. "Mama was bringing this live chaotic energy, coming on the mic to sing when I was playing," says Holland. "Then we had MC Chickaboo who would join Mama who was singing over tracks I was playing. That was really bonkers, and it kind of created a formula for us."
Founded in 2008, the Batty Bass label became an outlet for Holland's own productions, beginning with her track 'Shake It Up,' which featured Mama and boasted a cover designed by Alex Noble, whose distinctive artwork now graces all of the label's releases. Batty Bass soon became a platform for the community of artists and DJs who played at the club. This included Hannah's old friend, singer Josh Caffe, Berlin's Posh! The Prince, and New York's The Carry Nation. "These artists really are like stars to me so to have them on the label is amazing," says Holland.
As she prepares for a compilation to celebrate 12 years of the label, she takes some time during lockdown to pick out some highlights from the catalog.
Hannah Holland ft. Mama
"Shake It Up"
Merch for this release:
Vinyl
"This was the track that embodied the sound of the club: distinctly London, raw, and a fuck load of attitude. It became an anthem every time we played it. Mama and I started the party two years before and cultivated a real mixture of styles that soundtracked the night; proto bleeps of house to early dubstep, new bouncy techno to breaks and classic jungle, along with live vocalists. The label became a platform for the Batty Bass family and future family; this was the start. I also adored the artwork for this, the Grace Jones style collage by Alex Noble. Regulars Emily [McDonald] and Nev [Brook] made a video for it too, incorporating the art of Alex."
"I made this during the time I lived in Berlin, influenced by Bobby Konders, Gigolos, Azari & III, and Trax records, plus a huge dosing of Panorama Bar every weekend. Paris is Burning is my favorite documentary, and my most-watched film. I wanted to pay homage to all the amazing characters and situations and how much they have influenced club culture over the decades. It also introduced me to a lot of New Yorkers, namely, The Carry Nation, as London DJs were playing it out there."
"This was the birth of The Carry Nation, Will [Automagic] and Nita [Aviance]'s first collaboration. They could see the parallels in what we were doing in London to what they were doing in New York. We met online and had an instant connection. The track embodied a feeling of The Carry Nation clubland with the iconic message of Viva Ruiz, who also made the incredible video.
It led to a profound friendship between us and our crews, not to mention countless collaborations. It came with an incredible bunch of remixes from friends and family and one of my favorite covers from Alex, a zombie bursting up from the city streets."
Josh Caffe & David Newtron
"Let Love Ruin"
"The fabulous Josh Caffe's first-ever release with David Newtron. Josh and I met on the dancefloor about 15 years ago, and we have been firm friends and collaborators ever since. He has such energy and so much to give—a powerhouse of talent, and such a voice. There's a brilliant video Alex Shaw made using footage of Glastonbury's NYC Downlow footage, soundtracked to The Carry Nation's mix. Snuff Crew did a sickening remix too, acid gold."
Ride Committee ft. Roxy
"Guess Who"
"The Carry Nation had been playing a dubplate Josh Caffe and I had made called 'Play With The Maid,' which was a homage to Ride Committee and the legendary Roxy (aka Stephen Jones). Whilst we were out there in New York DJing, Louie Balo and Roxy came out to party with us. Next thing we know, we're releasing their music. It's an absolute honor to work with house royalty, and so much fun getting to know them."
Merch for this release:
Vinyl LP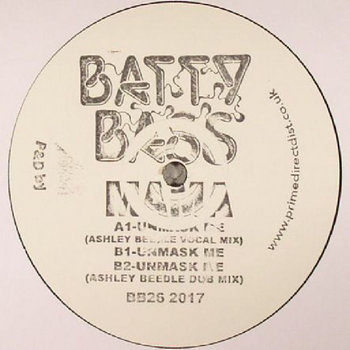 "The first time I heard Mama's absolute beauty was on my NTS radio show when she came on as a guest. Next up, the incredible Ashley Beedle remixes it, and Andrew Weatherall closes his Convenaza Festival and makes it his track of the year. We were blown away by the magic of the domino effect of this gorgeous piece of art. It was really special that Ashley had remixed it, as he was one of the first DJs to send feedback on our first release and understood where we were coming from."
Black Gold Buffalo
"Lay it Down" Remixes
"Black Gold Buffalo is the band I play bass for, and these remixes are from our debut album. We asked a whole heap of cutting edge producers to add their flare to the band's singles, and one of those was Whatever/Whatever. The first time I played their remix of 'Lay It Down' was in Panorama Bar with New York producer Justin Strauss in the booth with me. The room lit up like I hadn't seen it before, a truly remarkable dubbed out dark disco of a remix that sounds like nothing else. It was again another beautiful example of a shared pollination of art."
"This EP was about rediscovering my love for Orbital, Warp and Goldie and the like. So I guess a time of recollection after 10 years of work. Goldie—whose voice is on 'Artist'—was sent the tune and gave his nod of approval, thankfully! I hit the studio after a night out seeing Orbital live along with James Greenwood (Ghost Culture), who mixed the record. The remixes are absolute stone cold bombs, by family members Alinka, Joyce Muniz, and The Carry Nation. Seeing the reaction to Joyce's mix on the Genosys stage at Glastonbury 2018 was pretty special to a field full of haze-lasered ravers."
Lauren Flax ft. Viva Ruiz
"Archangel"
"Powerhouse New Yorkers Lauren and Viva on one record with a dancefloor weapon and a call to arms! This for me sums up our anxiety ridden political climate, whilst encompassing the punk ethos of the label. Lauren is an old friend who I met through the queer club scene. She's one of a kind, so really happy to finally have her on the label. I think of it as a time capsule of a great artist combo and a tale of the times we are living in."