LABEL PROFILE
Bristol's Avon Terror Corps Label Gives '80s Soundsystem Culture A Dystopian Update
By Kezia Cochrane · February 27, 2020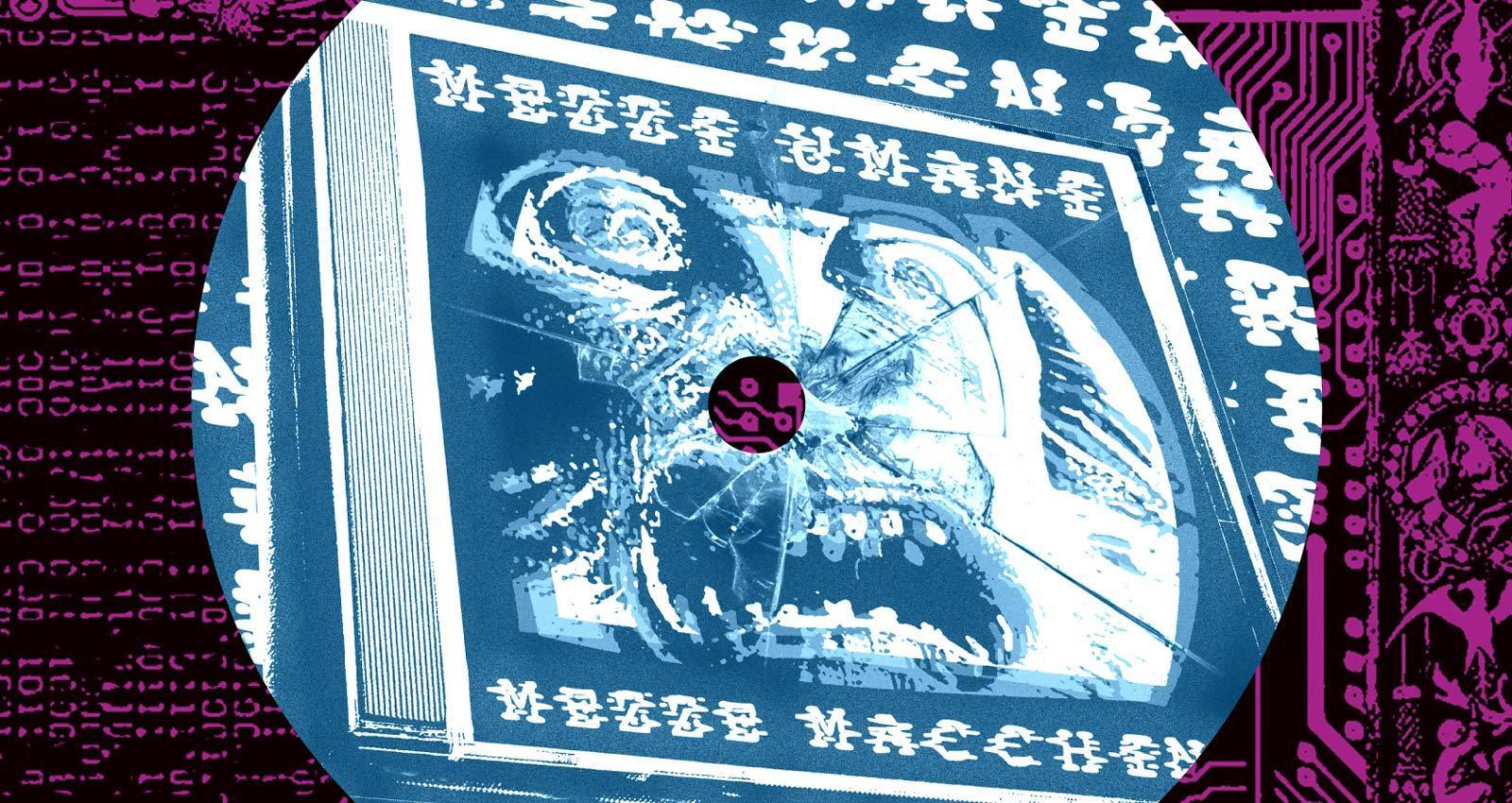 Bristol's soundsystem culture rose to prominence in the 1980's, driven by the influence of both the Caribbean migrants who made the city their home and the era's nascent punk movement. The fusion of hip-hop, dub, reggae, and funk, mastered by groups like soundsystem collective The Wild Bunch, laid the foundations for trip-hop, the city's most notable musical movement, a decade later.
The city's soundsystem culture continues to thrive, with a new wave of artists carrying on Bristol's sonic legacy. One of those groups is "crew label" Avon Terror Corps, a 30-person-strong collective that counts artists like Giant Swan, Bokeh Versions, and Bad Tracking among their ranks. The group spans a host of different labels, promoters, and artists, who operate within the realm of avant-garde industrial noise, and organize themselves around a shared DIY ethos. 
In addition to being a close-knit community of artists, ATC has also become a vital hub for Bristol's contemporary underground. "The way we have all come together is indicative of a need for communication amongst friends who want to push past merely sharing music," says a collective member who, like the rest of the group, prefers to remain anonymous when speaking on their behalf. "ATC really has empowered disenfranchised people. From making a tune or picking up the mic and feeling able to contribute something that, when articulated through the manufacture of tapes, records and t-shirts, enhances individual power through the power of community."
ATC's formation early last year was spurred on by two events: The closure of the iconic Bristol DIY hub the Surrey Vaults in 2017, and the shuttering of The Brunswick Club, another crucial community space, two years later. Now, ATC is expanding even further. In January, they launched Global Terror Corps, a subsidiary for artists outside of Avon, with their inaugural release I'm Not What I Was, an EP from the Aussie-German electroclash band Concentration, and there's more to follow. Below, find a selection of ATC's definitive releases so far.
Merch for this release:
Vinyl, Vinyl Box Set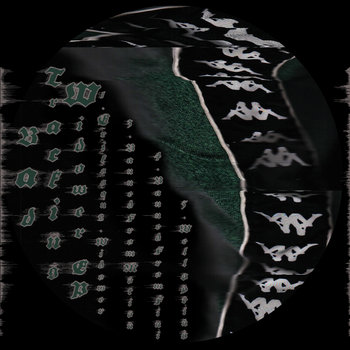 Probably the most controversial member of the collective, having upset a local MP and been banned from multiple venues in Bristol, Bad Tracking offer up a kind of sonic sadism. During live shows, vocalist Max Kelan performs naked with a ball-gag in his mouth and a microphone wire wrapped around his neck, vehemently addressing relationships between censorship, technology, and sexuality over visceral, feedback-laden sonic mutilations courtesy of bandmate Gordon Apps. Their latest release, Widower, opens with a demonic scream and the ominous drones of "Eriksson," setting the scene for the hellish dancefloor hypnotism on the tracks that follow.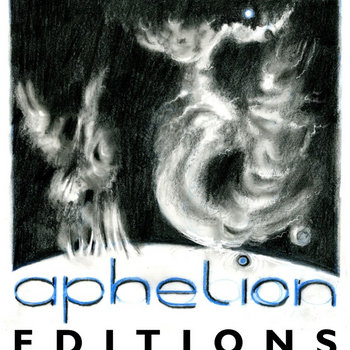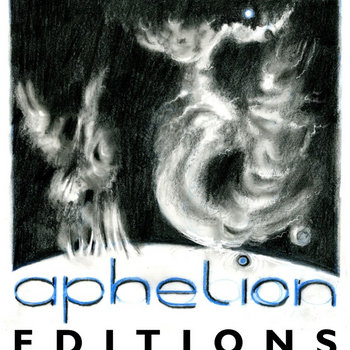 Merch for this release:
Compact Disc (CD), Cassette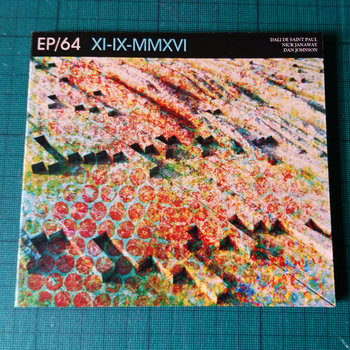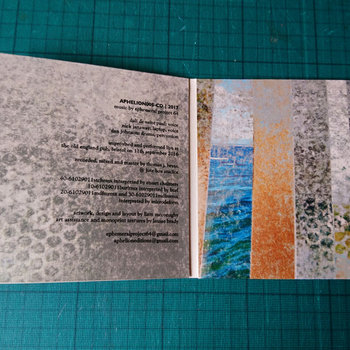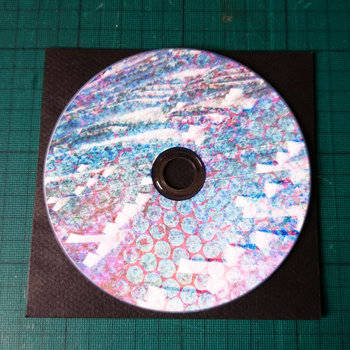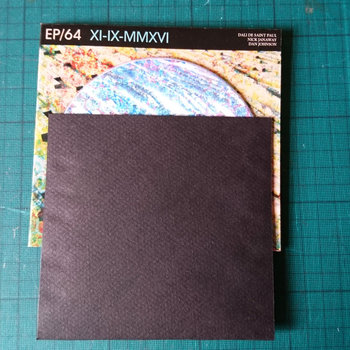 Another of prominent improv artist Dali de Saint Paul's projects, EP/64 has a rotating experimental roster that's ephemeral by design. De Saint Paul plans to retire the project after 64 shows—and with 57 performances completed as of this writing, the end is already in sight. On XI​-​IX​-​MMXVI, a live recording of the second ever EP/64 performance, she's joined by frequent collaborators Dan Johnson and Nick Janaway. The result is a dizzying panorama of De Saint Paul's wild, raw vocals, framed by instrumental improvisations that explode in majestic, expansive arcs. The collaborative feel of the LP is deepened further by B-side remixes from Stuart Chalmers, Burl, and Microdeform, which re-imagine the source material in terms of harsh noise, glitchy ambient, and more.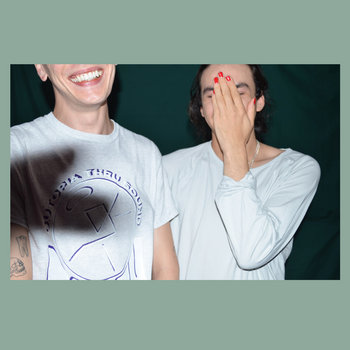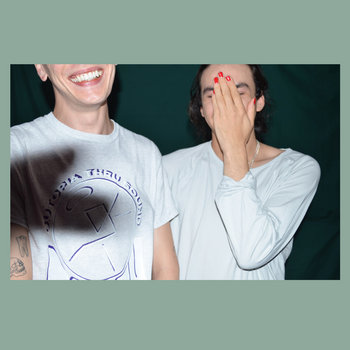 Merch for this release:
Vinyl LP, Compact Disc (CD)
Released last year on the duo's own Kecks label, Giant Swan's eponymous debut album is perhaps the best known release in the Avon Terror Corps catalogue, sustained by the duo's recent rise on the UK electronic circuit. Songs like the incisive, discordant "55 Year Old Daughter" and "Pan Head" represent a hardcore-punk contortion of techno's hedonistic spectacle, the trappings of a nightmarish acid trip. Whilst Giant Swan encapsulates the duo's visceral dynamic power, as evidenced by the aforementioned tracks, it also lets up for lighter moments. "Not A Crossing" offers eerie, haunting ambience, and "I As Proof" clatters with static-charged sparsity.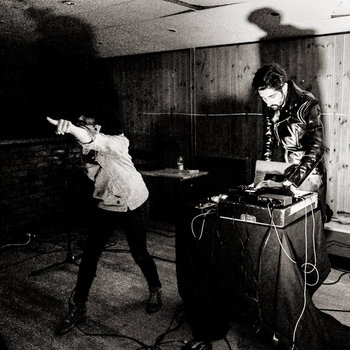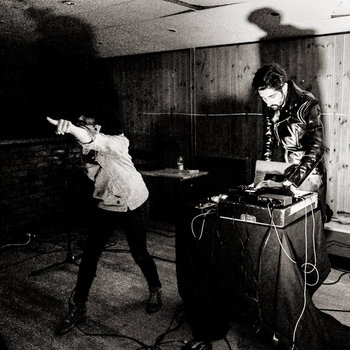 Merch for this release:
T-Shirt/Apparel, Vinyl Box Set, Vinyl LP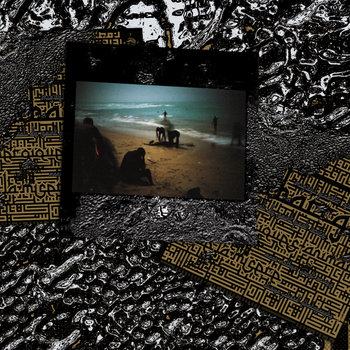 Miguel Prado and Dali de Saint Paul formed the industrial duo Harrga to show solidarity with people affected by the global refugee crisis. Their moniker, which literally translates to "a burn" in the Moroccan Darija dialect, is a nod to the North African migrant group of the same name, who cross borders illegally and burn their identity papers to evade identification by authorities. Harrga's debut release, Héroïques Animaux de la Misère, channels this humanitarian strife into hostile songs buttressed by Prado's imposing production, and shattered by Saint Paul's guttural indictments, which she screeches out in French, English, and Darija. The haunting chords of "Phone Recording" create a lingering sense of tension, while "Primitive" and "War" are warped, rusted techno contraptions that could collapse at a moment's notice—a bleak, but fitting, reflection of the world's anxieties at large.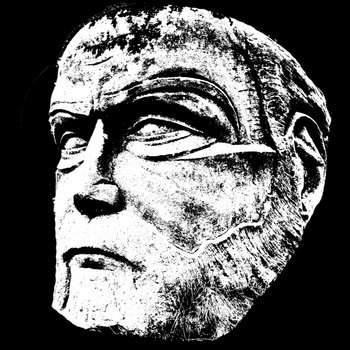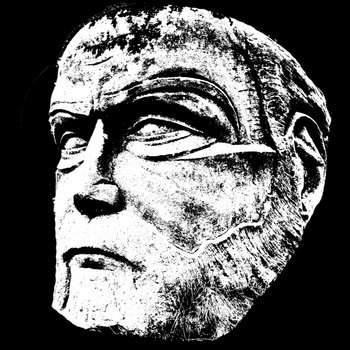 Merch for this release:
Vinyl LP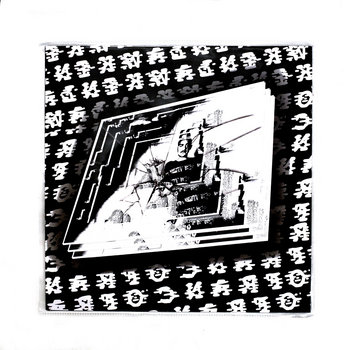 Kinlaw & Franco Franco have attracted something of a cult following in Bristol, thanks to their anarchic live shows, which frequently devolve into a blur of sweaty bodies and flailing limbs. Mezzi Umani Mezze Macchine, a twisted cross-wiring of metal, rap, and techno, crams the duo's hedonistic dystopia into banger after corroded banger. On "Cyborg Mc," the pair traffic in pure, alien anarchism; as Franco Franco alternates between helium-induced whelps and robotic growls, Kinlaw kicks up a storm in the back of the mix, slicing thick swathes of distortion with mutoid squelches and otherworldly rasps.
Merch for this release:
Cassette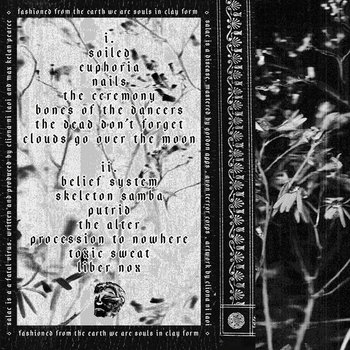 A collaboration between Max Kelan and Clíona Ní Laoi, Salać's Sacred Movements is enshrouded in Gaelic ritualism. Layers of reverberating vocals and spectral whispers blend with juddering, fuzzy electronic distortions. On "Nails," Kelan howls into the abyss over seething, sinister drone, before the blown-out bass of "The Ceremony" grinds into gear and forges a hypnotic space haunted by distant, feral wails. Think of it as Avon Terror Corps' answer to folk traditions revived and re-contextualized for a present-day dystopia.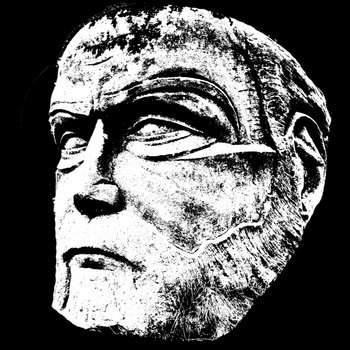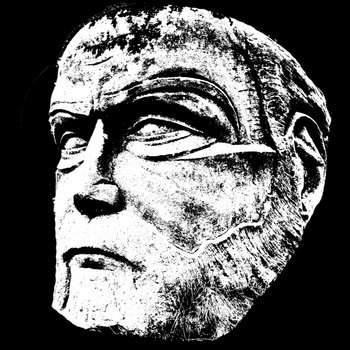 Merch for this release:
Cassette, T-Shirt/Apparel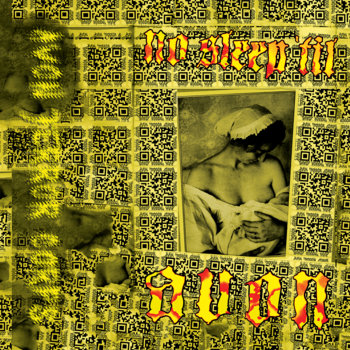 A dissonant array of tortured electronics, industrial beats, and curious experimental extremities, No Sleep 'Til Avon is the label's second and most recent compilation. Highlights include an early track from Jackson Veil Panther—a new project from The Naturals' Felix Drake—whose manic "RAT" is fueled by clamorous beats and punkish ferocity, while cuts from gothic-techno duo Fever 103, splice glacial soundscapes with spectral incantations.