LABEL PROFILE
AUM Fidelity's World of Free Jazz and Elemental Light
By Ron Hart · October 23, 2017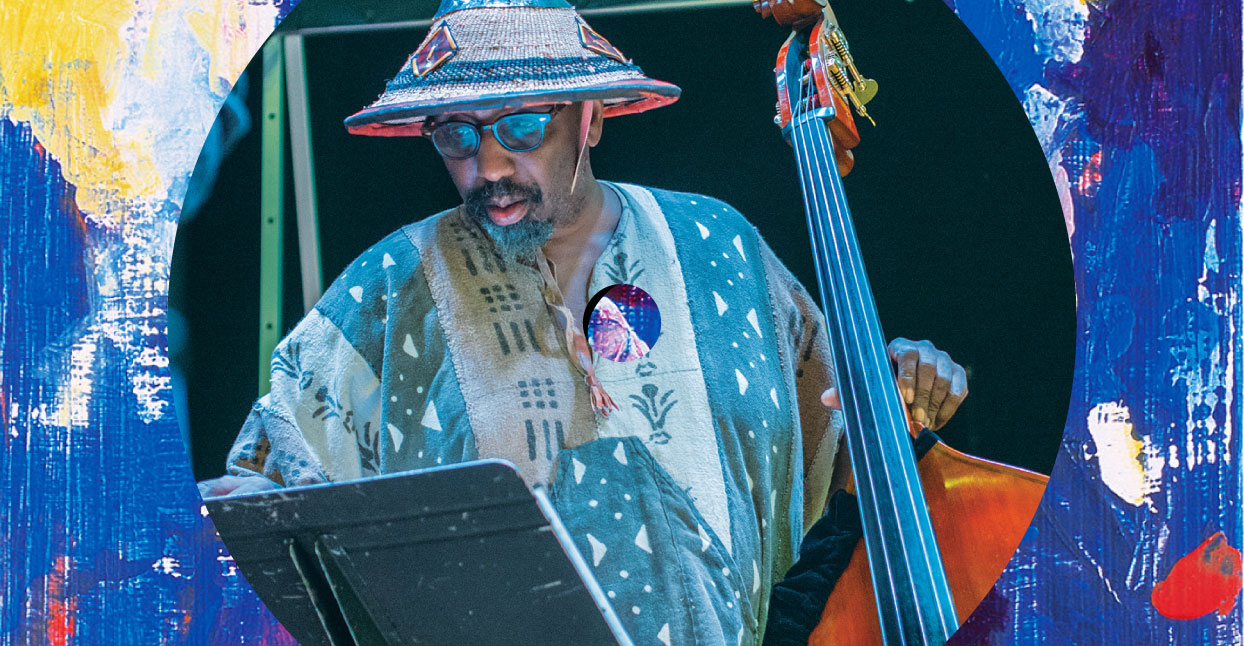 As the last label manager for Homestead Records in the early-to-mid '90s, Steven Joerg was at the epicenter of the era's indie rock revolution. But his heart was pulling him in another direction. Living in the robust cross-cultural pollination of downtown New York City made him realize his mission in life was to support and promote the creative improvisational jazz he was witnessing on a local level at the time.
"The mid-to-late '90s was a heady period," he explained. "It was an insanely vibrant, cultural place where you could still get cheap rent and there were jobs to be had. You could see shows like the David S. Ware Quartet opening up for Sonic Youth at the Hammerstein Ballroom and Other Dimensions in Music opening up for Yo La Tengo at Irving Plaza. The two rock groups were no strangers to jazz, but they were excited to know there was this vital, utterly happening jazz going down right then and there."
After receiving a fax from saxophonist Ware, a one-time cab driver and luminary of the Manhattan loft jazz scene of the '70s who had been recording for the Columbia Records-distributed DIW label, Joerg realized what he had to do.
"He sent me a handwritten note saying, 'I heard you liked our music. We're playing next month at the Knitting Factory if you want to check us out,'" Joerg explained. "It was at that point I realized they were shopping for a label."
After putting out a pair of releases by Ware on Homestead, Joerg launched AUM Fidelity in 1997, an imprint fully dedicated to the spiritual/free jazz of Ware and his associates, which included such fellow underground jazz luminaries as bassist William Parker, saxophonist Daniel Carter, trumpet player Roy Campbell Jr., guitarist Joe Morris, and pianists Cooper-Moore and Matthew Shipp. Twenty years later, the label is still the vanguard of avant-garde expressionism, buoyed by Joerg's deep appreciation for the music these artists were creating, which has helped render AUM Fidelity on par with what Impulse! was doing in the late '60s/early '70s and Nonesuch in the mid-to-late '80s.
"It is about pulling down energies from the cosmos, the principles of how the universe works," he said. "These guys are organizing those principles and turning them into sound. A commonly held notion is that free jazz is unstructured noise. But when you listen to this music deeply, something transcendent happens; there's a sustained exposure to this elemental light of creation."
Here are seven titles from the AUM archives that will usher you into that transcendence.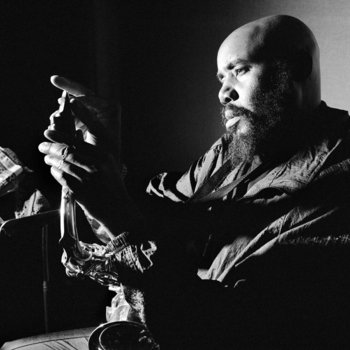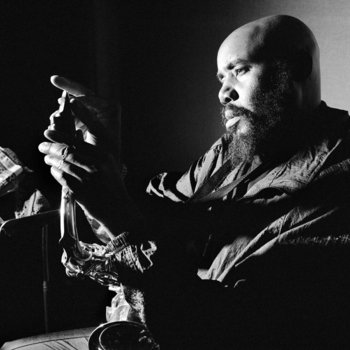 Merch for this release:
Compact Disc (CD)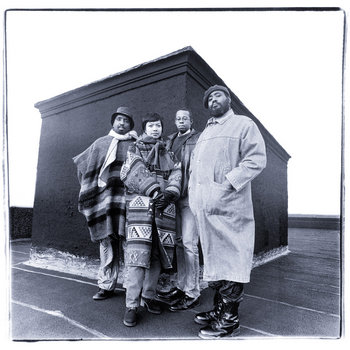 "David Ware was our Coltrane," explains Joerg. Wisdom—which features Ware on tenor, Shipp on piano, Parker on bass, and Susie Ibarra on drums—was AUM's inaugural release. "Ware picked up where Coltrane was going and took it further. As a teenager, he saw Trane at the Village Vanguard. David was taught by Sonny Rollins how to circular breathe through his saxophone. There is nobody who came close to David."
Other Dimensions in Music, Now!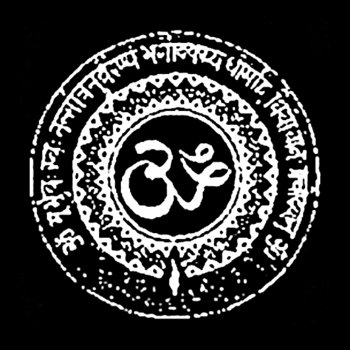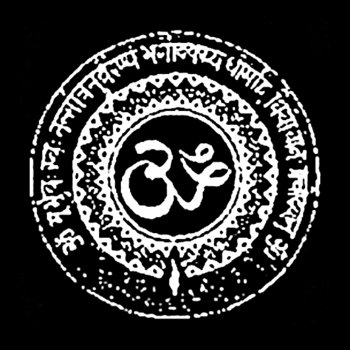 "The optimal way to hear Daniel Carter in all of his lyrical beauty was within the context of Other Dimensions in Music," reveals Joerg, in regards to his second signing for the label. The classic lineup was rounded out by the late Campbell on horn, Parker on bass, and drummer Rashid Bakr. "The first time I saw them was the very first Vision Festival in 1996, which was at a place called the Learning Alliance on Lafayette Street that's not there anymore. There wasn't a better jazz band in the world that night than Other Dimensions."
"When I started AUM Fidelity, I knew a multi-disc set of unreleased Shrimp Boat material would be part of it," Joerg says of this three-disc rarities box, which anthologizes the cult Chicago improvisational art rockers. Members included Sam Prekop and Eric Claridge of The Sea and Cake, and Liz Phair/Sunny Day Real Estate producer Brad Wood. "They were so high on being a band and would play shows all the time in the early years. I'd go back to Chicago and see Shrimp Boat and hear all-new material every time."
Kidd Jordan, Hamid Drake, and William Parker, Palm of Soul
Merch for this release:
Compact Disc (CD)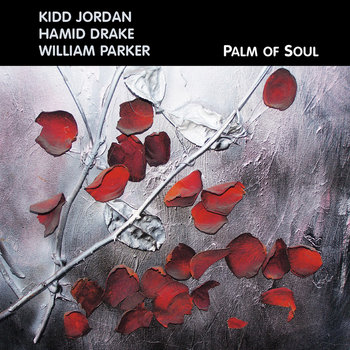 If you are a particularly obsessive fan of R.E.M., the name Kidd Jordan will ring a bell—he contributed to their 1991 album Out of Time. This former student of Illinois Jacquet is New Orleans jazz royalty, the man who helped pioneer the freeform style down in the Big Easy, a man who can play every saxophone under the sun at the master level. Palm of Soul was recorded in Brooklyn shortly after Jordan and his family lost their home to Hurricane Katrina, and you listen to the ferocity by which Kidd plays against the rhythm section of Parker and Drake. It is the sound of pure catharsis in motion.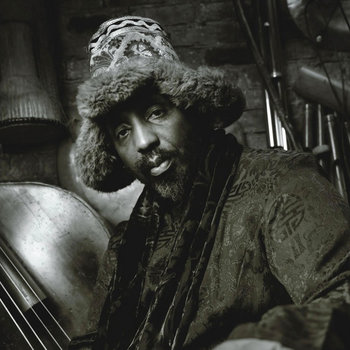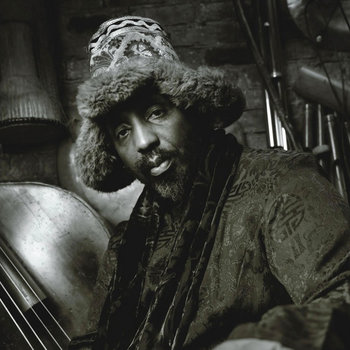 Merch for this release:
Compact Disc (CD), 2 x Vinyl LP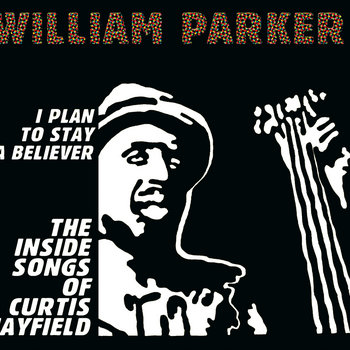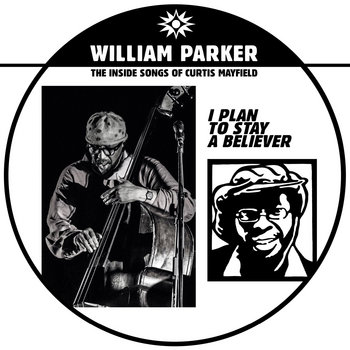 William Parker spent a good portion of the '00s reconfiguring the music of a soul icon with his concert project The Inside Songs of Curtis Mayfield. This two-disc set cherry picks the finest performances from the series, including extended versions of such Curtis classics as "We The People Who Are Darker Than Blue" and "Move On Up" with the eight-piece ensemble that includes poet Amiri Baraka, singer Leena Conquest, and Hamid Drake on drums, among others.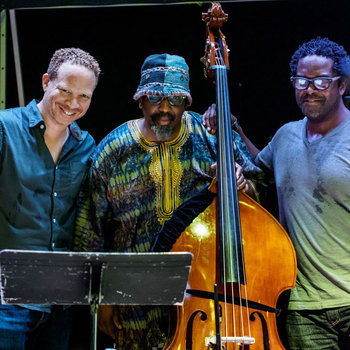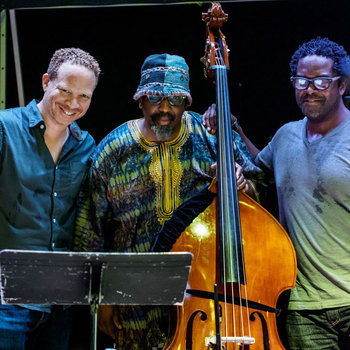 Merch for this release:
Compact Disc (CD)
"As far as improvising trios go, nobody can touch them," says Joerg of this group, which features ECM recording artist Craig Taborn on piano, William Parker on bass, and Gerald Cleaver on drums.Their 2014 double-album takes the "art of the trio" concept to the extreme in ways both beautiful and chaotic. "It's modern composition in its highest form, spoken through the language of improvisation. They conjure magic, they really do."
Merch for this release:
Compact Disc (CD)
Joerg was right; nobody could touch David S. Ware when it came to taking the saxophone to a new plane. But alto Darius Jones comes pretty damn close, which is exactly why he was signed to AUM Fidelity in the first place. And if you really want to hear Jones rip down those cosmic energies, with Shipp crafting beautiful discord on his piano, this album, comprised of material from gigs at The Jazz Standard and John Zorn's The Stone, is the place to start. As Joerg puts it, "[The album] is suffused with the sounds of both warm embrace and a mutual cognizance of the dark energy that humanity is fraught with."
—Ron Hart