LABEL PROFILE
U.K. Label Athens of the North Unearths Forgotten Soul and Funk From the 1970s
By Andy Thomas · July 26, 2018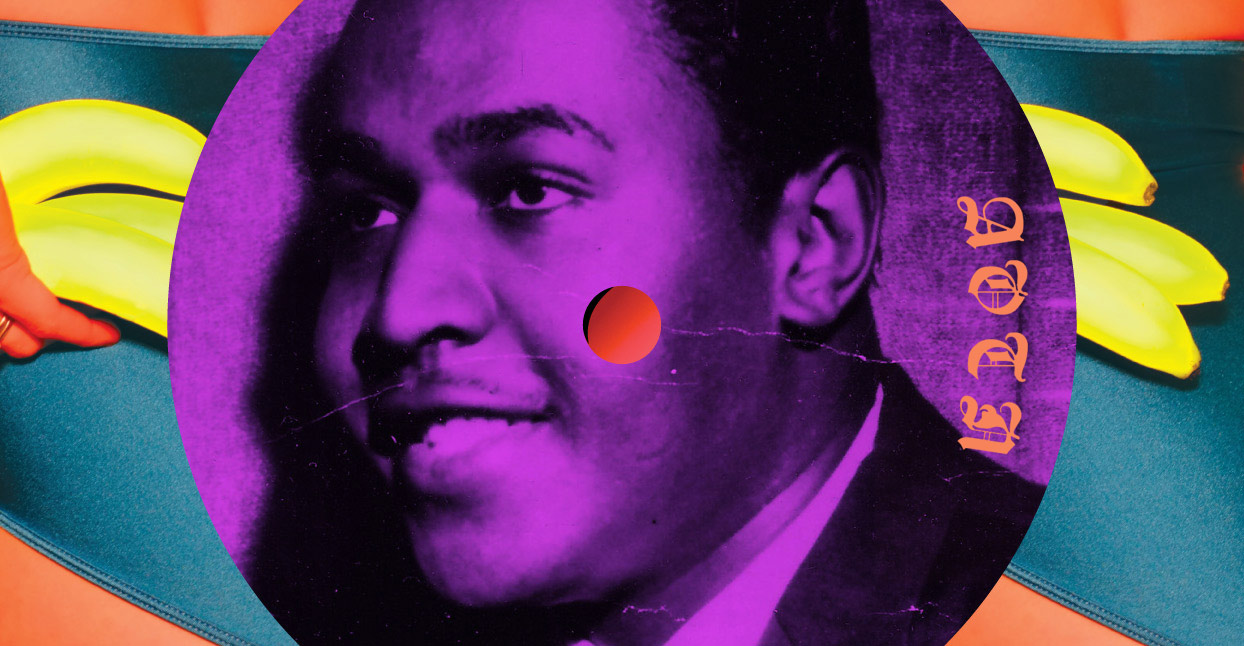 "Athens of the North" is an old nickname for Edinburgh, Scotland, where label owner Euan Fryer's love of digging began in the early 1990s. "I quickly went from buying reissues of soul and funk LPs from shops like FOPP, to getting on all these mailing lists like Soul Bowl," he says. "I started off buying £10 records and very soon went up to £50-£60."
The avid record collector moved to London to work for Gerald Short at Jazzman Records in the early 2000s. He was soon running the sub-labels Soul 7 and Soul Spectrum, which specialize in modern soul and disco. "Gerald didn't really get this music like I did, so he really let me do my thing and that was a great learning experience," Fryer says.
In 2014, he set out on his own with his label—also called Athens of the North—dedicated to uncovering and exposing long lost 7-inch records. "Some collectors think that if they've gone out and spent $5,000 on a really rare record then they've got some kind of ownership," Fryer says. "To deny these artists a wider audience for your own selfish reasons is not a way of loving the music."
In searching out these artists, Fryer is playing a vital role in promoting music lost to time. "When I get a rare acetate of a record my thought isn't, 'I'm going to keep this so I can show off to people how rare it is—mine is, 'How can I find this person to tell their story and get these artists paid?" Fryer says. "I have this book with hundreds of records listed where I am looking for the artists. So it's like detective work."
What sets labels like Athens of the North apart from some other reissue labels is the high quality of the recordings. "With these local records from many years ago, the chances of the artists having the masters is very slim, so getting clean copies of the original records is very important," Fryer says. "Then you have to have very good equipment to record the vinyl from, and you have to be really good at cleaning up old records digitally."
A lot of these records weren't recorded well originally. "It's amazing how you can bring a record back to life," Fryer says. "And the more I do it the better I become so the sound quality is very important." Is there a particular sound quality he is after? "Coming from a DJ background, I always think how do I want this record to sound in a club," he replies.   
As well as the rare 7-inch records, Fryer has also released some long-lost LPs, like Black Fairy by Chicago's La Mont Zeno Theatre, a Holy Grail for jazz-funk collectors. At the same time, through releases by the likes of Hampshire & Foat and Grupo Magnético, the label is also now focused on releases from new artists. "It's very difficult for me to release new music because I am so fussy," Fryer says. "I'm very careful about it, and I have to have a lot of trust in the people I have on the label. I never seek it; it just happens organically. And that has always been very important for the label."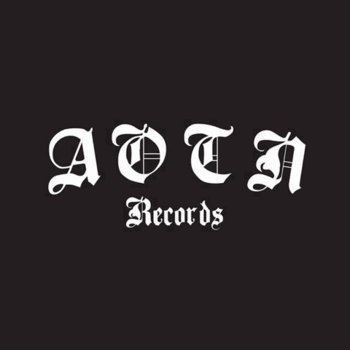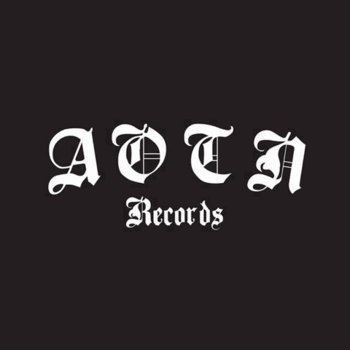 Merch for this release:
7" Vinyl
Originally released in 1979 on the tiny M.T.U. label out of Watts, Los Angeles, this extremely rare disco soul 7-inch was changing hands for around $500 when Fryer decided to make it the first release on Athens of the North. "This record put the label on the map with so many people," he says. Recorded from the original tapes and cut deep for maximum loudness at Timmion's pressing plant in Helsinki (where all Athens of the North records are pressed), this fully licensed and limited 7-inch soon sold out. For those who missed it, expect to pay nearly $50 on the collectors' market for the reissue; such is the demand for Athens of the North sevens. The equally funky "Let's Go" on the flip helped make it essential. "It had been a huge spin for me for years so it was great to finally release it," Fryer says. "I still really love it."
Merch for this release:
Compact Disc (CD), Vinyl LP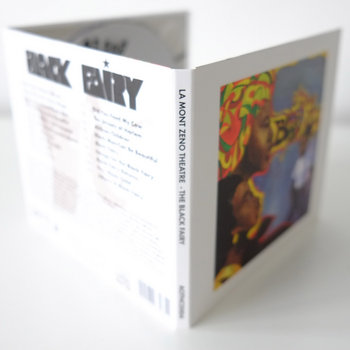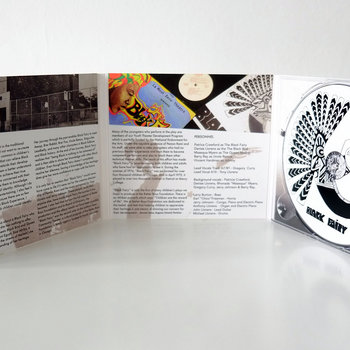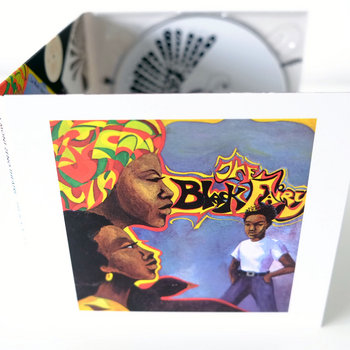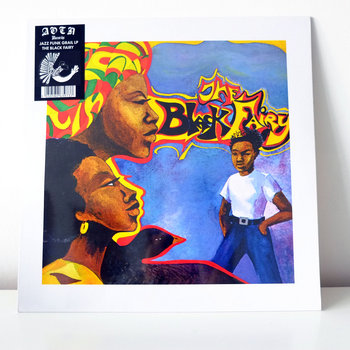 "I have always loved musicals and plays, and early in my record collecting years picked up this rare and brilliant Chicago private press LP," Fryer says. The LaMont Zeno Community Theatre was a cultural program in Chicago, and this was their second play. It was written by Pemon Rami, who explains in the liner notes how "the continued positive impact of the songs after all these years on so many generations are testimony to the extraordinary talent assembled for this project." This deeply conscious jazz-funk LP, originally released on Taifa Records in 1975, featured musicians like saxophonist Chico Freeman and a cast of incredible local singers like Patricia Crawford as the Black Fairy. It was released by Athens of the North on the 40th anniversary of the production. "The positive message is unfortunately still relevant today," Fryer says. Some of the killer tracks include 'Black Land of the Nile' and 'Tell Them They Are Beautiful.'"
Some deeper heads might know this Chicago soul-funk group's LP for Atlantic subsidiary Cotillion. Released in 1971, the self-titled debut from Paul Coleman's collective sat somewhere between The Temptations and Funkadelic. Their second LP Devil Made Me Do It was equally sought after, so when Fryer discovered there was more of their music out there, he was more than a little excited. "I bought a tape from a U.S. collector friend of what seemed like unreleased Rasputin's Stash recordings found in a warehouse," he recalls. "It turned out to be a piece in the jigsaw [puzzle] of their unreleased LP, destined for Curtis Mayfield's Curtom label." He discovered the other half of the LP was sitting in the Curtom archive. "After a bit of wrangling we managed to secure a deal to ring it all together and release it," Fryer says. "It was one of those times when things just happen organically."
Formed in 1997 by three friends from the Booker T. Washington High School in Tulsa, the J.O.B. Band never achieved fame beyond Oklahoma—but on the scene around Tulsa the soul trio were local heroes. They cemented their reputation when they became the house band at the after-hours spot The Point After, where they were seen by everyone from Chaka Khan to local legends The Gap Band. It was one of those Point After shows Fryer was eager to release when he came across some live tapes. "Recordings like this from live sessions in a small black nightclub are almost impossible to find, " he says. "Nobody ever recorded their gigs, never mind mixing it properly and recording to two-track from the desk at 15ips. So this is a historical and important recording. It's also one of my favorite records to put on in the car."
"I have always loved this rare and brilliant LP, consisting mostly of covers and a couple of original tracks—including the amazing 'Too Soon You're Old.' That still smashes it every time," says Fryer. A stone cold Gilles Peterson classic from back in the days of London's Kiss FM radio, the spine-tingling conscious soul track "Too Soon You're Old"—check those lyrics—first appeared on bootleg comps back in the mid '90s. But anyone searching for an original copy of the LP would be looking at paying well over $100, if they could even find a copy, which made this official, beautifully pressed reissue even more welcome when it arrived in late 2016. Highlights amongst the covers include a seriously funky organ-driven version of Gil Scott Heron's "Lady Day & John Coltrane."
For those thinking Athens of the North was just a jazz, soul, and funk label, this one's a curveball. Formed in Edinburgh in 1979, Boots For Dancing were one of the most revolutionary Scottish post punk bands to emerge from the local scene alongside better-known groups like Josef K and The Rezillos. As well as three singles, the group recorded two sessions for one of their biggest fans, John Peel. Those Peel sessions from 1980 and 1982, along with some previously-unheard material thought lost, provide the majority of the material on this great compilation. "It took a few years working with vocalist Dancing Dave to piece together all the fragments that had dispersed all over the world over the years," explains Fryer. Boots for Dancing's mix of funk, soul, rockabilly, disco, and no wave was hugely prescient, and had this LP been released in 1982 it would undoubtedly now be touted as one of the pivotal LPs of the post-punk period.
The Reality Band and Show
Gangster Boy
"Unless you are a top-end disco or soul collector with deep pockets you probably won't know this record, it's as rare as it gets." So ran the press blurb for this record, which was first heard by Fryer when a DJ played it on acetate over 10 years ago at one of the U.K.'s main soul weekenders. After much searching with fellow soul excavator Malcolm Catto, they eventually tracked down co-producer Ronald Crawley. "Before we put this out, the record had been wrongly credited to Wanda McDaniels, who was actually the backing singer and the name written on the original 45 acetate," Fryer says. "The record was going for $4,000-plus and [was] impossible to find. I found the band about 8-10 years ago, but what took me so long was getting a mint copy to record, as there was no tapes or masters."
Despite Athens of the North being best known for their hen's teeth rarity reissues, they have also been responsible for some great records by contemporary bands. The first release on Athens of the North offshoot Atenas Del Norte, this double-sided 7-inch once again shows Fryer's broad taste in music. Salsa Celtica were a Scottish band that fused Latin music with traditional folk; when Fryer heard from band member Toby Shippey he had new music on the way with a different group he had to hear it. "I wondered what it would be like, but did not expect a straight-up New York boogaloo/salsa LP that could have fallen out the Fania catalog," Fryer says. The heavy salsa of "Vampiras" is straight from the Nuyorican dancefloors of the 1970s; it's just a taste of what's to come. "The LP will be with us in a couple of months, and it's worth the wait," Fryer says.  
Merch for this release:
Vinyl LP, Compact Disc (CD)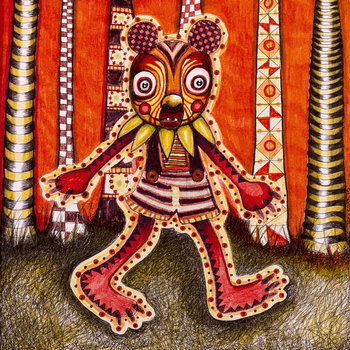 In 2017, U.K. jazz pianist Greg Foat, known for his releases on Jazzman Records, teamed up with Warren Hampshire from Isle of Wight psych-pop band The Bees for an LP that mixed jazz with folk, ambient, and Americana. Their follow-up to Galaxies Like Grains of Sound is even more adventurous—a psychedelic folk soundtrack for a fictional children's book. "The LP was a bit of a surprise, but going against expectations is something they want to do and I always encourage," Fryer says. "It's different, delicate, innocent, and above all, childlike." Taking influences from British library recordings, '60s Italian soundtracks, pastoral folk, and English chamber music, Hampshire & Foat (with the help of an orchestra from Edinburgh and field recordings from the cliffs and fields of the Isle of Wight) create something beautiful, pure, dreamlike, and evocative.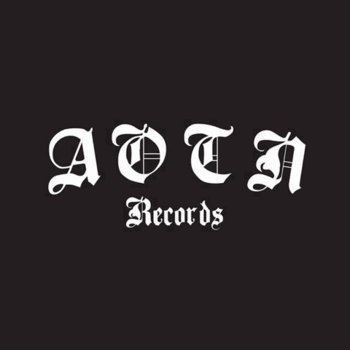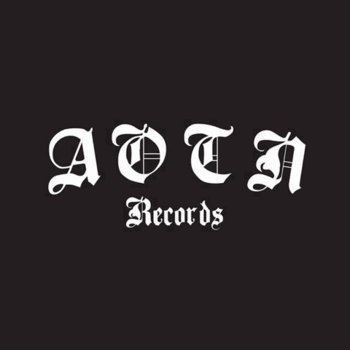 Merch for this release:
7" Vinyl
Philly soul singer Herb Johnson might not be a name known to many, but for the serious collectors, 7-inches like his Northern Soul favorites "Carfare Back" and "I'm So Glad" can change hands for over $300. So when a record dealer friend of Fryer's found an unreleased tape of Johnson's in an estate sale, he couldn't believe his luck. "We brought the tape over to my studio in the U.K., where I have some very well maintained tape machines, which really matters when doing transfers, and extracted the musical gold," Fryer recalls. Cut direct from the original master tapes, "War" was released in January this year. "As a thank you to Bandcamp for all its support we did an exclusive picture cover with 300 copies," Fryer says. (It's now, unsurprisingly, sold out.)