LABEL PROFILE
Austin Label Astral Spirits Leads New Wave of Heavy Free Jazz
By Jonathan Williger · March 12, 2020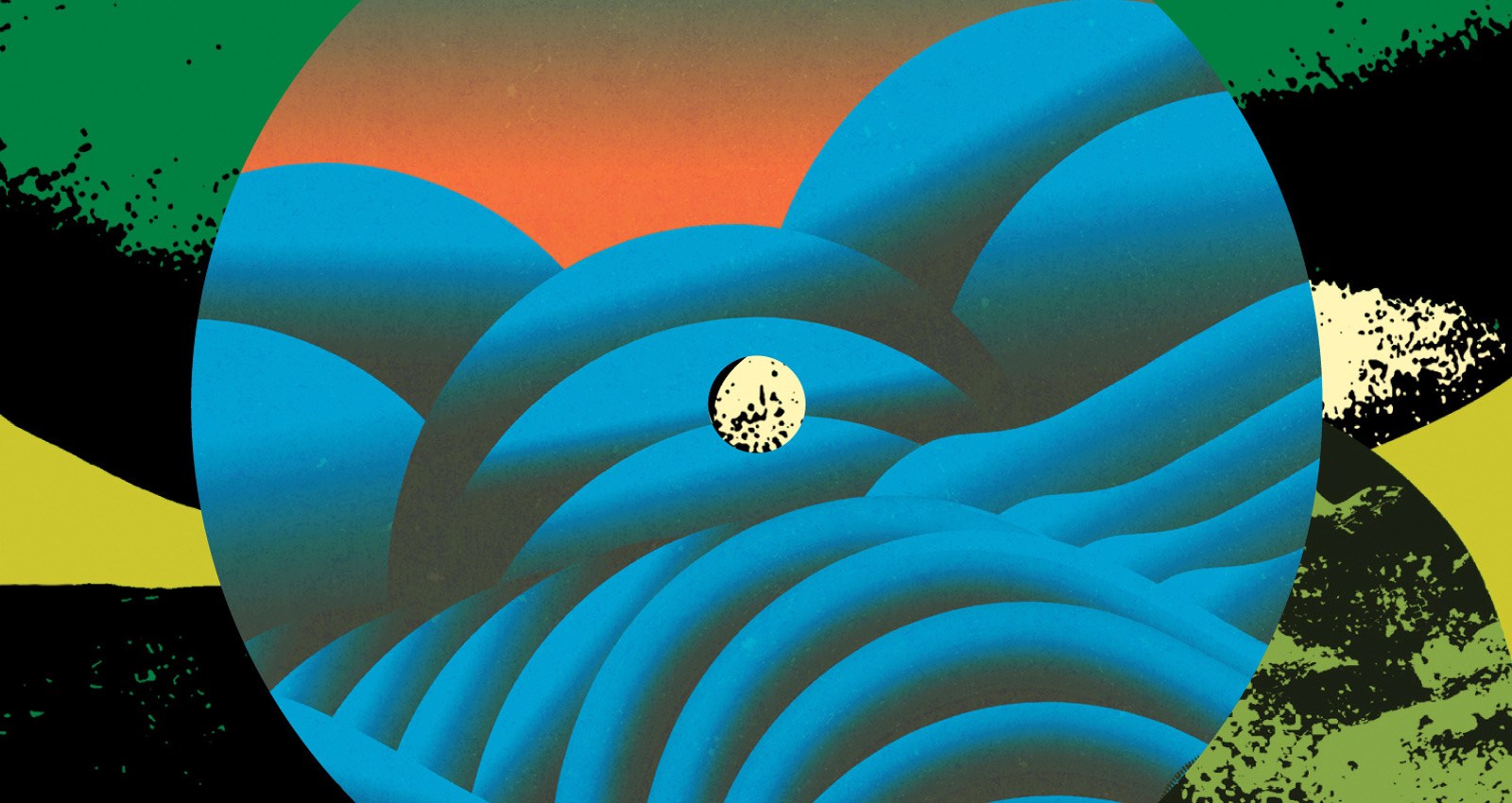 The Austin label Astral Spirits takes its name from a recording by trumpet player Joe McPhee, whose '70s albums redefined free jazz by incorporating electronic sounds and free-roaming tempos. Those recordings set the stage for much of what the label releases: Astral Spirits specializes in improvised music of every variety and form, from wild skronk and flailing drums, to abstract electronics and the sound of strings being scraped raw. The artists that label manager Nathan Cross pursues are all intrepid explorers and restless innovators; the music they make is united in its desire to reach beyond, to imagine new futures and possibilities, to seek tenaciously and without compromise. "It's the thrill of trying something new," Cross says.
Cross started Astral Spirits in 2014 as an offshoot of underground rock label Monofonus Press. He wanted to stay involved in music as he transitioned into fatherhood, and also knew that he wanted to work with free jazz—but he adds with a chuckle, "I just knew I wasn't good enough to play it." Originally, the concept was to present shows in Austin, record them, and release the material on cassette; while that idea never materialized, much of the music he releases are, indeed, live recordings—single-take snapshots of improvisors in action, unrestrained, and in the moment.
In just over five years, Cross has released nearly 115 cassettes and LPs, not counting the digital-only releases on Astral Editions, which he ironically describes as, "a little offshoot that can be a home for some of the 'out' stuff that wouldn't necessarily fit on a jazz label." Each release is instantly recognizable, with original art by Jaime Zuverza, giving the label a unified visual aesthetic, inspired by classic jazz labels like Impulse!, ESP-Disk, and Blue Note. "Every single one of them had a very distinct look," Cross says. "There's nothing better to me than when you're looking through a stack of records and from across the room you can spot an Impulse spine."
With a catalog that seems to stretch infinitely, here are a few releases that represent Astral Spirits' diversity, depth, and potency.
Merch for this release:
Compact Disc (CD), Cassette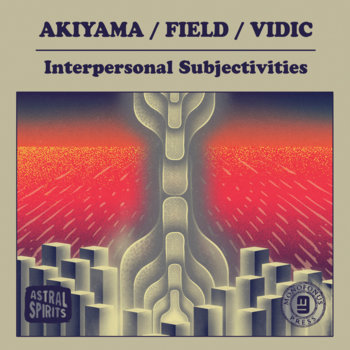 Guitarist Tetuzi Akiyama is a prolific member of Japan's extensive free improvisation community. On Interpersonal Subjectivities, he brings along relative unknowns Nicolas Field on drums and Gregor Vidic on tenor saxophone for a release that represents Astral Spirits' bread and butter (if such a thing exists). This is the sound of musicians exploring the outer reaches of their musical capacities in real time, playing off one another but each moving independently in an out of the chaotic din. Vidic clearly worships at the altar of John Coltrane, and his relationship to Field's drumming feels very much in line with Coltrane's connection to drummer Rashied Ali, especially their duo album Interstellar Space. Akiyama's expansive guitar playing checks any notions of retro free jazz orthodoxy, however, as he provides seething beds of noise.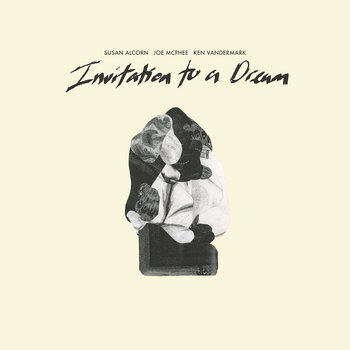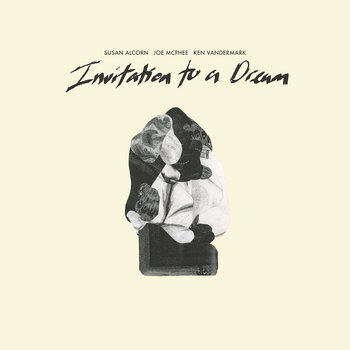 Merch for this release:
Vinyl LP, Compact Disc (CD)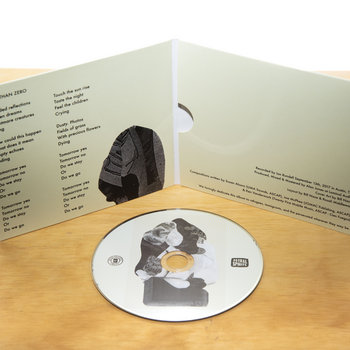 Invitation to a Dream is a cross-generational meeting of several of the most significant names in contemporary free improvisation. Joe McPhee—a primary inspiration for the label—is joined here by pedal steel guitarist Susan Alcorn, whose versatile approach to the instrument has made her one of the most in-demand improvisors on the East Coast, and saxophonist Ken Vandermark, who has been a significant force in developing the rich and diverse Chicago free music scene. The pedigree of each of these musicians does little to prepare the listener for the fierce and focused music on this release. The title track alone shifts from dissonant, quasi-ambient expanse led by Alcorn, to a chaotic crescendo that peaks with Vandermark and Alcorn shredding incredibly high tones, before collapsing into formless trumpet figures.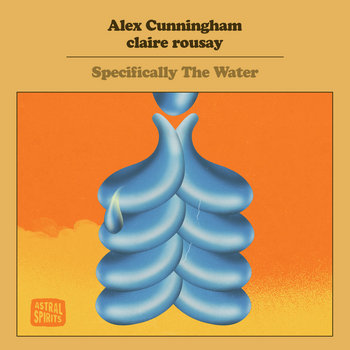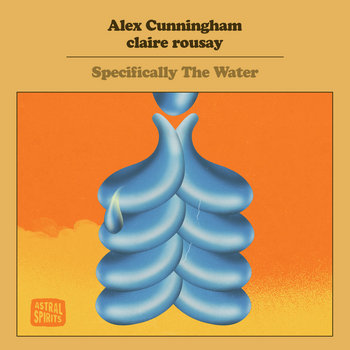 Merch for this release:
Compact Disc (CD), Cassette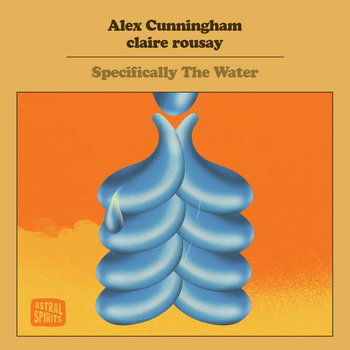 Percussionist claire rousay is a master of textural exploration. She is interested in the sonic qualities of any given object she is working with—be it a snare drum, a crushed beer can, or an assemblage of small metal objects—and approaches each with equal reverence and a sense of playful spontaneity. Her performances are often quiet, her recordings closely mic'd for maximum intimacy. Specifically The Water, her new duo album with St. Louis-based violinist Alex Cunningham, shows both musicians practicing extreme restraint, incorporating extended periods of silence while occasionally peaking in moments of tension or abandon. Cunningham leans into the scratchy texture produced when digging his bow into the strings, resisting traditional tonality almost entirely. He occasionally treats the violin as a percussion instrument, while rousay generates extended tones by dragging objects across a cymbal or drumhead, sowing confusion around who is making what sound.
Amirtha Kidambi & Lea Bertucci
Phase Eclipse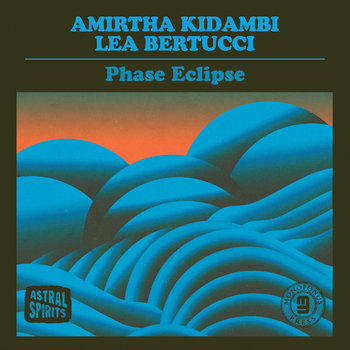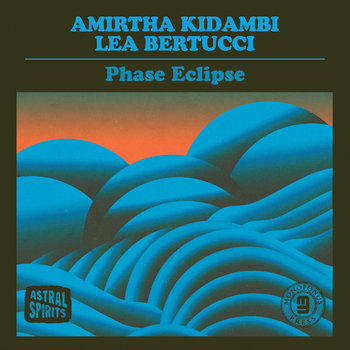 Merch for this release:
Cassette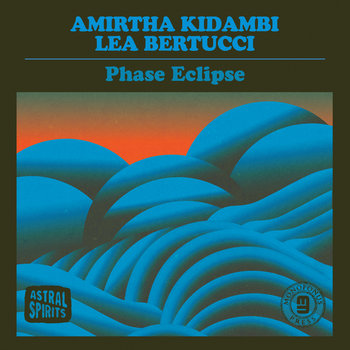 On their first collaborative release, Amirtha Kidambi, a seasoned member of the New York free improv community and leader of the group Elder Ones, establishes a throughline between raga and enigmatic vocal techniques pioneered by Joan La Barbara and Meredith Monk, while electro-acoustic composer Lea Bertucci feeds Kidambi's voice through a reel-to-reel tape machine, manually manipulating the sound in real time. This simple formula yields remarkable results, with Kidambi's voice slithering around itself before erupting into intense and stuttering wordless incantations. At crucial moments, Bertucci adjusts the speed of the tape in dramatic twists, leading to surreal dips and spikes in pitch that accentuate Kidambi's innate superhuman vocal abilities.
Merch for this release:
Cassette, Compact Disc (CD)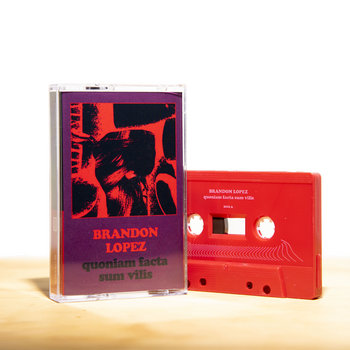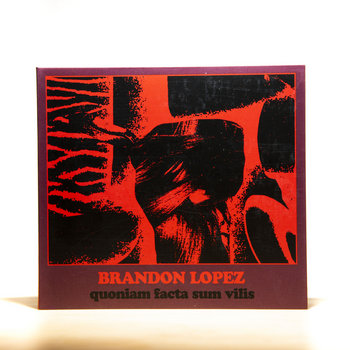 Brandon Lopez is a virtuosic bassist who uses his incredible technical ability to pull unimaginable sounds from his instrument. His approach is fiery yet considered, displaying a mastery over extended techniques that feel surprising and spontaneous, but are so dexterously played that they belie a deeply dedicated practice. On quoniam facta sum vilis, a collection of solo improvisations recorded live in Chicago and New York created in opposition to the well-ordered "logic" of the Bach cello suites, he explores many different modes and methods, from the insistent probing of the resonances produced when slowly bowing the lowest string on his bass to erratic and arrhythmic slapping of its strings with his hands; calling it pizzicato seems too quaint. Lopez vocalizes spontaneously as he performs, and his passion is palpable.
Merch for this release:
Cassette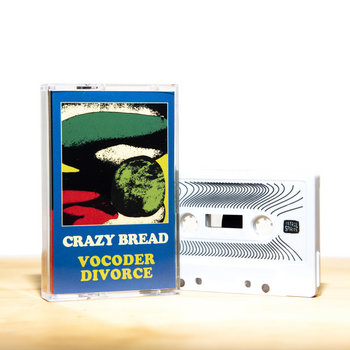 It would be easy to see Vocoder Divorce, the sole album by the duo of Ryley Walker and Max Allison (aka Mukqs) as Crazy Bread, as an outlier in the Astral Spirits catalog. Opener "Feeling Proof-Plasmic" is pitch-perfect krautrock, seemingly plucked from some obscure title in the Brain or Ohr catalogs, droning into infinity while Walker indulges his deepest Manuel Göttsching fantasies. That energy is instantly compromised by the cut-up hard rock collages at the center of "Zero Sympathy for Satanists," a pivot that is hysterical and confounding. Allison's sputtering electronics, all sourced from cassettes fed through a multi-track looping station, provide a perfect foil to Walker's airy, tentative electric guitar. While it may be sonically far afield from much of the acoustically-based music on the label, the same spirit of spontaneous creation is at the heart of the release; it was all recorded in single takes with no overdubs over the course of one day.
Merch for this release:
Vinyl LP, Compact Disc (CD)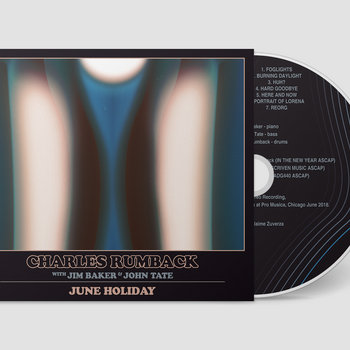 June Holiday is drummer Charles Rumback's second release with Astral Spirits, and in many ways is as close to what is traditionally recognized as "jazz" as the label gets. Rumback's playing slides fluidly between a subtle, shuffling swing and evocative, pulseless roll and rumble, and he approaches each mode with sensitivity and poise. He's joined on this album by pianist Jim Baker, whose understated, melodic playing steals the show several times, and bassist John Tate, and all three split compositional duties. Tate's tune "Hard Goodbye" is an instant standout, with Baker approaching the poignant melody with a delicate touch as Rumback lets the slow tempo ebb and flow.