LABEL PROFILE
Ascetic House: Part Label, Part Art Collective
By Jordan Reyes · March 08, 2018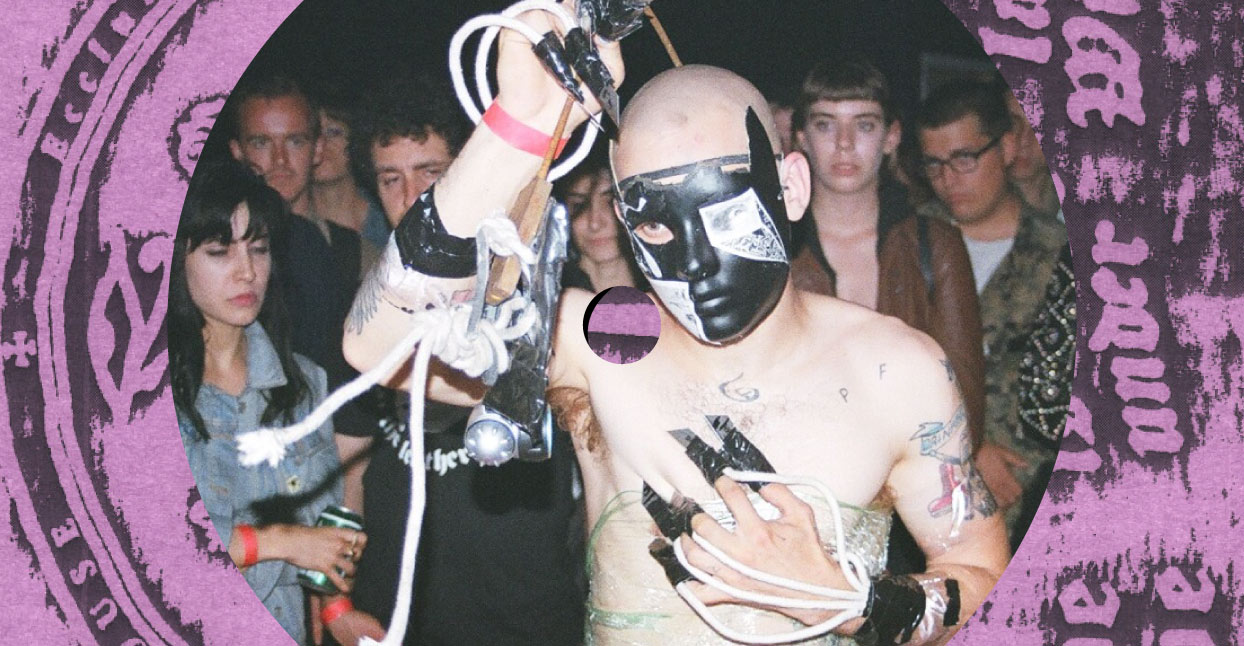 The origins of Tempe, AZ label and art collective Ascetic House are hazy, and not just due to the intake of psychedelic drugs. "The cast was constantly changing," remembers Nick Nappa, label cofounder and member of psychedelic noise rock band Destruction Unit and industrial provocateurs Marshstepper. "It's hard to say who started it definitively, but it was largely me, Jes [Aurelius], [Alex] Jarson, and Danny [Pupillo]." They became friends in high school, carpooling to hardcore shows and playing in each others' bands. "The real bond for us is probably psychedelics," Nappa admits. "At our age in Tempe, there were only so many punks taking acid, so we all became friends, and it grew from there." In the time since, they have performed thousands of times in various configurations and released hundreds of tapes and zines.
Ascetic House wasn't so much created as it congealed. Before the collective had a name, it was just a group of friends performing together. "It started as a more literary pursuit," explains Aurelius, "self-publishing our own prose, plays, and such. I wasn't thinking of myself as a musician. It was really just myself, Limner Locin, and Alex Jarson early on writing, with Nick Nappa, D. Pupillo, and Speedboat working on the live productions of the performances we'd write." These early performances incorporated music, but that was rarely the focus. The group began publishing zines and performing circa late 2009 with pieces like "TR: The Painter," "American Fighting Man," and "Forever Loaded Loaded Forever." Eventually, those involved formed Marshstepper, a now well-known name in contemporary ritualistic, dark electronic music. Aurelius originally wanted performances to be captured on video and released as short films, but could never get past the editing stages. Instead, the collective released cassette tapes intended as archival documents. Marshstepper's lineup, like so many of the group's projects, was never stable. Each incarnation of the band existed as a moment in time—the lineup was the cast of each performance.
The name "Ascetic House" may have been intended originally as a pejorative; some people used it to refer to the group of friends associated with the small 5' x 5' shack where Aurelius lived, behind the local bike co-op. The shack was small and nearly empty—Aurelius had sold all of his belongings before moving in—but it's where he wrote many of his earliest pieces. The first artifacts to bear the Ascetic House stamp were a run of zines—occult musings, plays, collections of fiction and poetry, philosophical and psychedelic treatises, and visual art—by Jarson, Aurelius, and others. If there's such a thing as a first "official" Ascetic House music release, it's Anak Tanpa Bangsa by Sungsang, a Phoenix electroacoustic gamelan ensemble, co-released back in 2011 between Ascetic House and Le Horror. In the resulting years, Ascetic House began covering a wide swath of the American underground, with cassettes by artists all over the United States like Antwon, Horoscope, and The Ukiah Drag. Everyone involved came from a punk background, but was interested in aesthetics beyond that sphere.
Several different factors allowed Ascetic House's network to grow—Aurelius was booking tons of shows for artists passing through Arizona, and, between the collective's bands and projects (Pigeon Religion, Avon Ladies, Destruction Unit, Marshstepper, and Body of Light), its members were traveling extensively throughout the United States and, eventually, into the world. "I remember the first tour Jes did with Pigeon Religion," says Nappa. "I went with him. Then after Pigeon Religion, a band with a rotating roster he did for a few years, Ryan [Rousseau] asked me to join Destruction Unit. Ryan was this recluse from Arizona who never went to any shows. He was deeply affected when [band member and close friend] Jay Reatard died. He discovered everything we were doing and loved our energy. Then when Jes joined [making his first proper studio debut with Void], that's when things really took off. We started touring non-stop, and literally have not stopped moving in five years."
In January 2014, Ascetic House revealed a project called The January Program, an ambitious initiative (31 releases in 31 days!) that would bring releases from long-standing associates like Soren Roi, Jock Club, Deep Pill, and Glochids as well as international acts such as Iceage, Puce Mary, and Helm. Ascetic House hasn't always had a web presence or a web store, but for the releases on the January Program, they did. Each tape was available to purchase just for the day on which it released, and while there was some vague understanding of which artists were to come, the output was mysterious. People had to take a chance. And hey, if you're gonna get that live Iceage tape, why not see what else these guys are doing?
A lot has happened since. Body of Light has signed to Dais Records and played Japan, Destruction Unit released two LPs on Sacred Bones and toured the world, Marshstepper regularly plays Europe and has an LP on techno mainstay Downwards. Ascetic House has also expanded to include an East Coast division, run by Chris Hansell, who sings in Warthog and plays industrial music as Ligature, and J.R. Nelson, an Arizona ex-pat who plays as Saran Man. They've released tapes by artists like Cienfuegos, Shredded Nerve, Maurizio Bianchi, Pleasure Island, and have a new batch of four tapes featuring Christian Mirande, Alleypisser, Ligature, and Jason Kudo.
Their release history is prodigious: 30 tapes at once in 2015, 15 at once in 2016. "By doing these big batch releases," Nappa says, "we bring together different kinds of people and sounds, but they're all united in the way we perceive ourselves, our relation to art, and our relation to underground music." But why stop with batches of cassettes? 2017 saw two vinyl runs, an idea they've had for a while. The artists included in the first vinyl run were largely long-standing associates—Alex Jarson's techno project Somali Extract, Soren Roi, Glochids, Granite Mask, Jock Club, and Deep Pill—and two newcomers to the label, Din and Orgonon Pit. The second batch comprised two releases—Country Girl by Boy Harsher and Nature Will Keep Growing Even After You Have Lost Everything by Horoscope.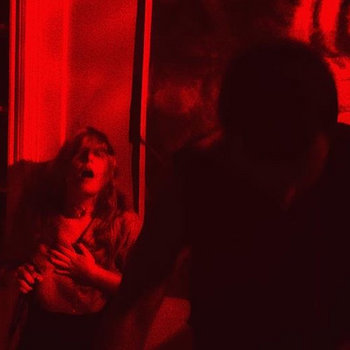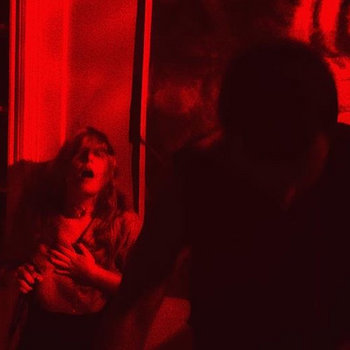 Merch for this release:
Cassette
The label continues making moves in 2018, including adding their digital archive to Bandcamp. Over the course of the year, Ascetic House will be uploading a handful of earlier releases each month. These will boast much cleaner fidelity than the bootleg YouTube rips currently available: "I'm excited because no one's actually heard this stuff in the proper fidelity," Nappa says. The label also has a new batch of 15 tapes with artists like experimentalist Rabit, King Vision Ultra/Purple Tape Pedigree head Geng, and Free the Land, a new project from Frederikke Hoffmeier of Puce Mary, Jesse Sanes of Hoax/Liebestod, and Nial Morgan from Race to the Bottom.
Listening to a record won't solve our problems, but solidarity takes us a step closer. Ascetic House is built on hope and curiosity, beginning with the supposition that, as written in a zine by M. Whitely called Pinocchio Constellation, "y[ou]r boredom is real boredom, y[ou]r adventure is real adventure." They've sacrificed their ears to craft as loud a statement as possible with their catalog.