LABEL PROFILE
Afrosynth Is Preserving South Africa's '80s Bubblegum Music, One Reissue at a Time
By Sabelo Mkhabela · March 18, 2021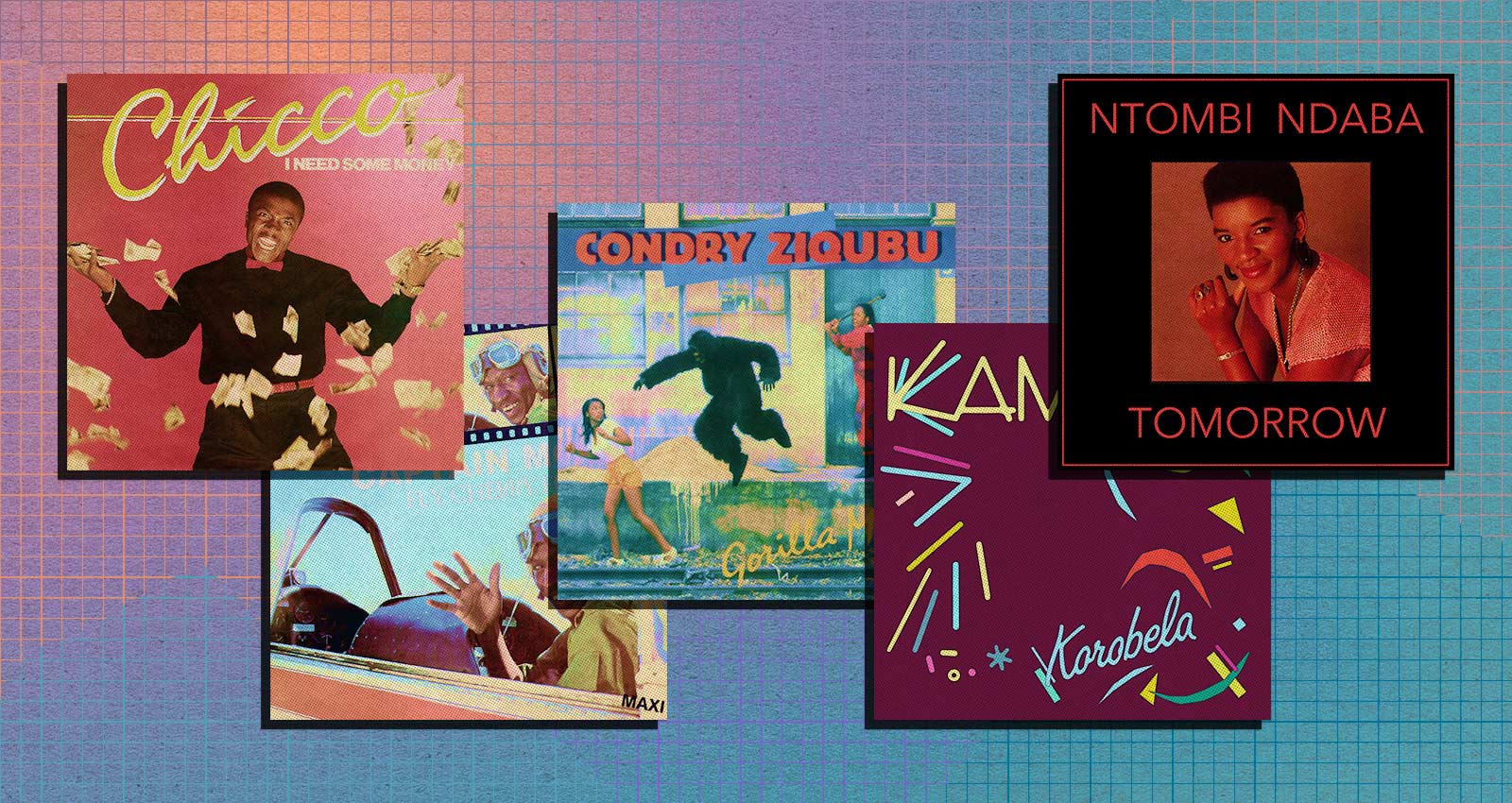 The South African genre of "bubblegum music," which was popular in the 1980's, can be hard to come by online. But with each new reissue, the label Afrosynth Records is helping to bring that colorful genre into the digital age.
"The birth of bubblegum," says DJ Okapi, the founder of Afrosynth Records, "was Brenda Fassie's song 'Weekend Special', which was released in 1983. I was born that same year. Bubblegum music has always been something that's the product of Black and white; the product of everyone in South Africa. It was mainly made for the Black majority of South Africa, but the influences and the actual people involved in the studio were of all races and all backgrounds, at a time when it was illegal for them to record together." Born against the backdrop of apartheid, the music provided pleasure and escape during a turbulent political era. The sound of "bubblegum" was distinct. It blended rattling drum machines with the sharp synths of disco and South African genres like marabi and Afro-jazz.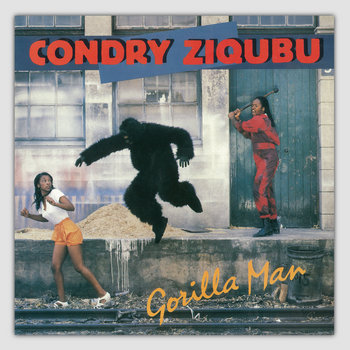 .
00:10 / 00:58
Merch for this release:
Vinyl LP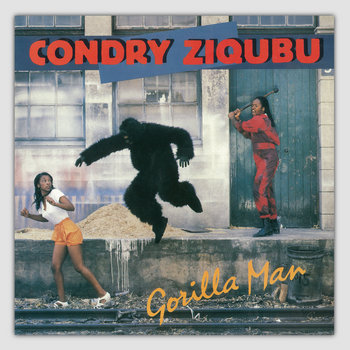 Three years after "Weekend Special," one of the genre's key producers, Chicco Twala, released the single "I Need Some Money." A stone-cold bubblegum classic, the song was given new life on two different occasions: the first was when the late South African rapper Hip Hop Pantsula, sampled it for his 2001 hit "Anginamali"; the second came at the end of 2020, when Afrosynth reissued it.
Another artist to benefit from the label's excavation efforts was Ntombi Ndaba. After Afrosynth released Tomorrow, a compilation of singles she released between 1988 and 1991, Ndaba ended decades of retirement with a triumphant return to the stage. "The response to her music was so good that [London-based South African musician] Esa Williams, who is quite established, took it upon himself to put a band together for her," says Okapi. That group, Esa's Afro-Synth Band, backed Ndaba during performances in France (Bordeaux, Lyon, Montrouge), the Netherlands (Rotterdam), Morocco (Atlas Electronic Festival), and Sweden (Stockholm). She had been booked for more shows in 2020 when the pandemic hit.
Afrosynth Records began life in 2009 as a blog on which Okapi documented his collection of South African LPs. "I started seeing a lot of South African music on vinyl that I had never really known about or been exposed to before," he says. "Vinyl was initially a foreign thing for me, but it also gave me this glimpse into the history of my country and opened a door to understanding South Africa—or, understanding a part of South Africa, at least."
"I couldn't find out any information about these records I was buying," he continues, "so I started just digging around a bit more, speaking to people and writing a bit, because my background is in journalism. So I thought 'I'll document this small little collection that I have by writing reviews; listing credits and cover art; and putting mixes out.'"
Slowly, Okapi's Afrosynth blog began attracting an audience. In 2015, he started selling records at markets before opening a store in Maboneng in downtown Johannesburg. "One guy who came to the store was Antal Heitlager who runs a big label and shop in Amsterdam called Rush Hour," he says. "He initially just bought some records, but over time, we started working together on licensing music."
.
00:10 / 00:58
Merch for this release:
Vinyl LP
While Afrosynth built its reputation on reissues of vintage records, it's the label's more contemporary offerings that are finding favor in Okapi's home country. "There's far more interest from South Africans in the contemporary jazz music from South Africa that we're releasing," he says. In September 2020, Afrosynth Records released the 12-track compilation New Horizons, which features several South African contemporary greats, including the Bokani Dyer Trio, Mabuta, Thandi Ntuli, Mandisi Dyantyis, and the Benjamin Jephta Quintet, to brisk sales at home. "I think perhaps for international listeners," he says, "the bubblegum music is fresher or more exciting. It's a new thing for them. Whereas in South Africa, it's already come and gone."
Bubblegum may not be as popular as it was in the '80s and early '90s, but traces of the genre still live on in modern South African music, as more modern musicians look in the past for inspiration. Several contemporary South African artists have released songs that reference the genre—AKA's "One Time" (which samples bubblegum group Future's "Party Weekend"), "Sweet Fire," and "Caiphus Song"; Tresor's AKA-assisted "Electric Night"; NaakMusiQ and Bucie's "Ntombi"; among several others. "We live in a country with so much amazing music and so much diversity and so many options," Okapi says. "But I think it makes sense that any local artist would at least give credit where it's due, even if it's just on one or two tracks—or a version here or there, or something. It's just nice to acknowledge that connection with the past."