LABEL PROFILE
The Africa Seven Label is Reissuing Some of Africa's Funkiest Jams
By Megan Iacobini de Fazio · September 20, 2017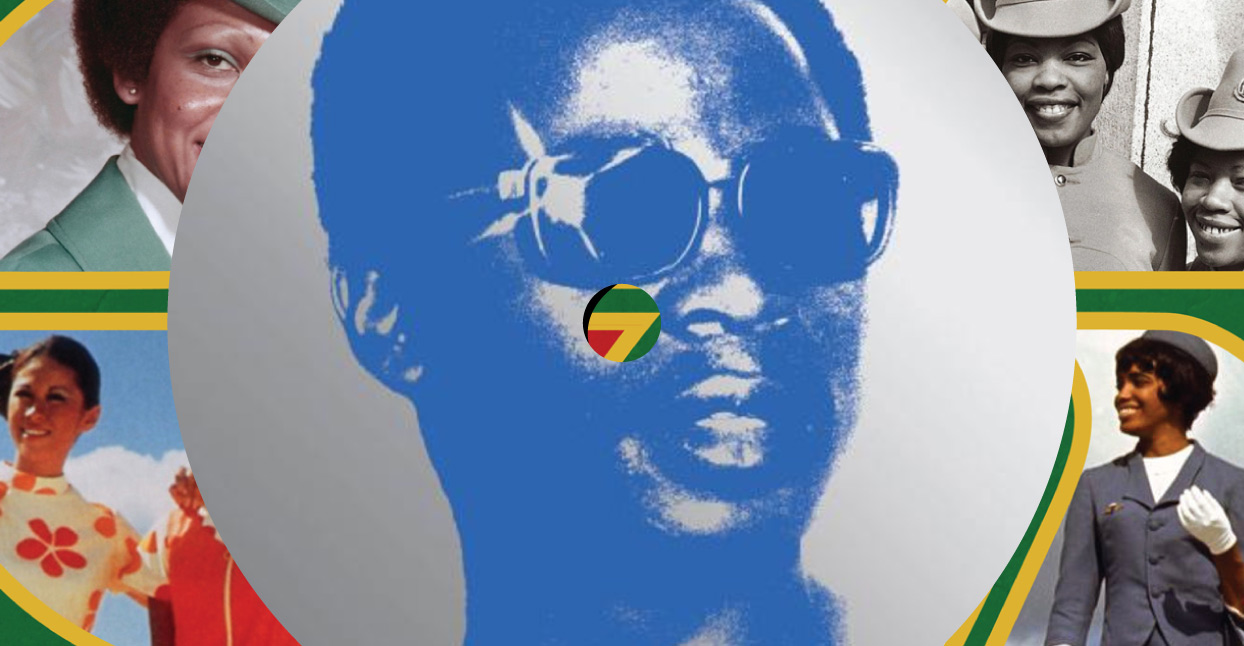 When London-based record collectors Rich Elson and John Bryan began work on digitizing the vast Sonodisc Catalogue—one of the largest label and distribution groups releasing Afro disco, funk, jazz, boogie and latin sounds—in 2012, all they had was a long list on a piece of paper. With no physical records or masters to speak of, they started tracking down the various records on the catalogue.
"We literally had no idea what was on the catalogue," says Elson, Africa Seven's label manager. "There were a few names that were familiar, but a lot of other stuff we had never heard of, and we had no idea what it sounded like."
Elson and Bryan took frequent trips to Paris, working with a collective of crate diggers, music heads, and vinyl freaks to find and license Sonodisc titles from all over the world. They also scoured the web for the elusive records and asked others beyond their collective to help them search. By then, the demand for rare African vinyl was at its peak, and some of the records they sought were selling for thousands of dollars online.
"We started emailing people—fellow aficionados we picked up along the way—who had records we needed but couldn't find or couldn't afford, asking to borrow them so we could rip the music, clean it up and send them back," Elson remembers. Although some were understandably more protective of their rare vinyl than others, Elson and Bryan were able to pull in a few favors.
By borrowing from collectors and buying records online, the pair got a glimpse into the various sounds on Sonodisc's vast catalogue: Malian psych, Cameroonian funk, jazz-influenced compositions, sweet, sugary ballads, Afro-Cuban rhythms, reggae vibes, and disco stompers were only a fraction of what they heard.
"We only got to listen to it as the records came in," Elson says, "and as it came in, we were like, 'Wow, this stuff is amazing, we have to do something with it.'" The project ultimately led the pair to found a label of their own—Africa Seven, named after the 7-inch format of the singles they'd been searching for.
In 2015, after a few years of preparation and lots of digging, they were ready for their first release, the Africa Airways One compilation. "It took us so long because we wanted to do it properly," Elson says. "We wanted the right kind of music, and, of course, we needed to track down the artists."
In an industry marred by allegations of bootlegging and licensing controversies, it's heartening to see a label putting as much effort and passion into releasing great African music as it does into researching the history, and context for the music, and the fascinating stories of the artists who created it. Their liner notes read like novels, detailing the lives and intertwining careers of the musicians whose art they're re-releasing.
"Tracking them down is quite interesting," says Elson. "It's a long process, but it's good fun, finding the story behind the music." Some artists wondered if the whole thing was a scam, and while many are eventually persuaded as the royalties start rolling in, a few remain unconvinced. "They disappear again, and stop responding to us," Elson says.
Jo Tongo was one of the first musicians Africa Seven was able to contact, and he has since helped Africa Seven in their efforts to track down the others. "He played as a session musician with Manu Dibango and lots of others, so he was able to connect us. He was just out in Cameroon helping us track someone else down actually," Elson says.
During my chat with Elson, it becomes clear that Africa Seven is born out of passion more than anything else. Based in London and Paris, they don't have a particular release agenda—they just want to put out the music they love in hopes that the world will love it, too. And so far, they have: all of their releases have been received exceedingly well, with many selling out within days.
Here is a look at some of their releases so far and some that will be coming soon.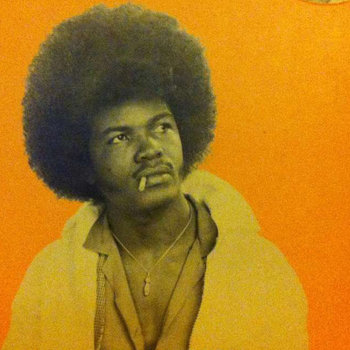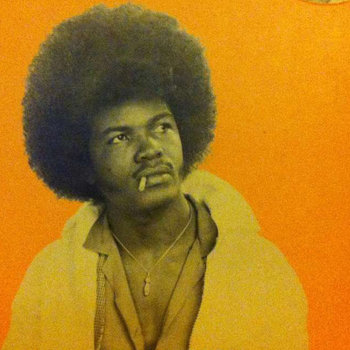 Merch for this release:
Vinyl LP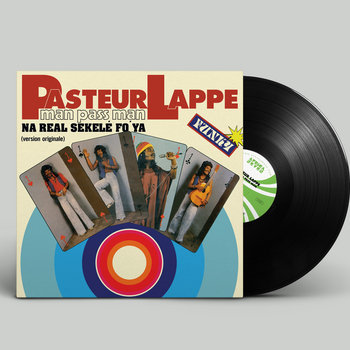 The second album by Pasteur Lappè, the mysterious poet-turned-musicians from Douala, Cameroon, is a wide a collection of sounds: disco, soul, loads of funk, a good dose of reggae, and Lappè's custom 'Sekele' groove. This is a precious snapshot of the sounds that rocked Douala in the late 1970s, but it was almost lost forever. "It was so badly worn when we got it," Elson remembers. "It was almost flat, so we had to put a lot of work into getting it sorted."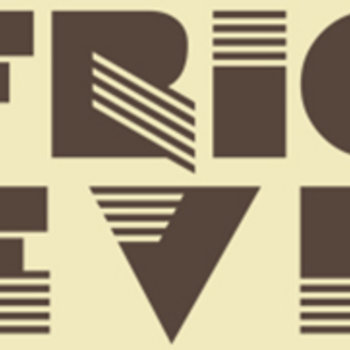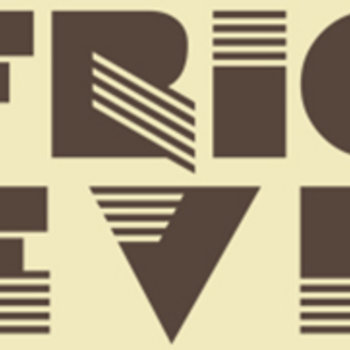 Merch for this release:
Vinyl LP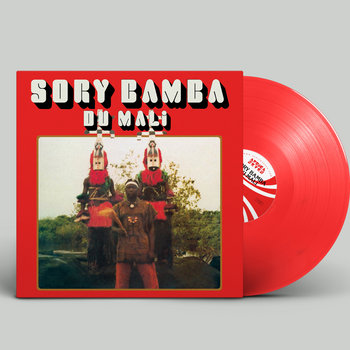 Malian sounds are perhaps the most recognizable for lovers of African music, but the music on this record might come as a surprise even to the initiated: futuristic synths, distorted electric guitars, cow bells and twisting organs, rolling drums, and horn stabs make Sorry Bamba's third LP an Afro-futuristic, psychedelic masterpiece. It's no wonder that when the Africa Seven team tried to get a hold of the original to reissue it, the record was going for over $6,000 online. Thanks to their vast network, however, they were able to get their hands on a copy and, after extensive restoration and remastering, they were able to bring it back into the world.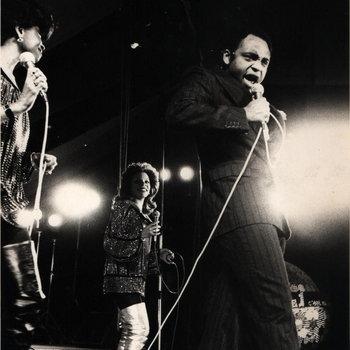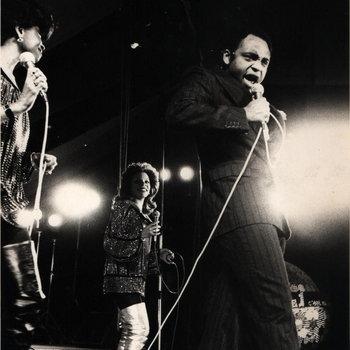 Merch for this release:
Vinyl LP
Sookie is one of the many aliases of Cameroonian multi-instrumentalist Jo Bisso who, during the 1970s, forged a successful and varied musical career between Paris, New York, and Yaounde, Cameroon's capital. Often producing, financing and releasing his own albums, Jo eventually became disenchanted with the music industry and retreated from the public eye. "He had completely disappeared, no one knew where he was," Elson says. "We had a lot of people on the case looking for him, and we almost gave up." That was until they managed to get in touch with his mother, who offered to pass on their contact information. Don't have high expectations, she warned them, because he doesn't want to have anything to do with the music industry. To their surprise, several weeks later, Bisso—who now lives in Paris—got in touch. Initially skeptical ("he was so sure we were trying to rip him off," Elson says), he was amazed to find out that his albums were being reissued, and that people were listening to them. Of course they would: Sookie is a wonderful fusion of funk, soul and disco, impossible to listen to without getting down for a boogie. Bisso is now a close friend of the label, and with his regular trips to Cameroon, acts as a key 'musician finder' for them.
"I love, I love you Africa" sing the members of M'Bamina in Swahili on the opening verses of 'Djambo (Salut a l'Afrique)', an impassioned declaration of love to their continent. Hailing from Congo, Benin, and Cameroon, the members of M'Bamina eventually settled in Pavia in northern Italy, where they would perform in their very own dance and music show for several years before releasing their first album "African Roll" in 1975. The band started to gain widespread recognition on the European tour circuit, performing with Manu Dibango and even opening for James Brown in Paris in 1977. Their second album, Experimental, captures the band at their absolute best, fusing aspects of funk, rhumba, gospel, Congolese vocals and Afro-Cuban rhythms.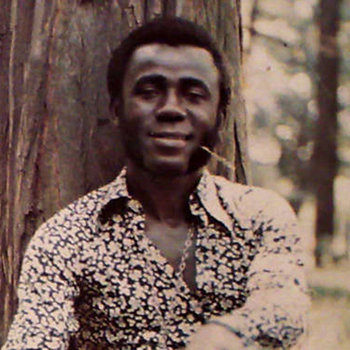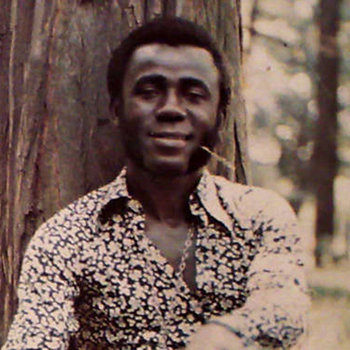 Merch for this release:
Vinyl LP
Each edition of Africa Seven's "Funk Experimentals" series focuses on the funkiest and danciest records from one particular artist. Many of the tracks are B-sides and songs that didn't achieve great success when they were first released, so their inclusion on these collections comes as a surprise to the artists. This excellent compilation brings together the funkier creations of Cameroonian troubadour Ekambi Brillant, who ruled the airwaves in his home country between the 1970s and 1980s, even placing several hits in France. Now living between Cameroon and the US, Ekambi is one of the most prolific and highly regarded Cameroonian musicians, with over 20 albums under his belt. This edition of African Funk Experimentals is filled with deep funk grooves, punchy bass, and disco vibes.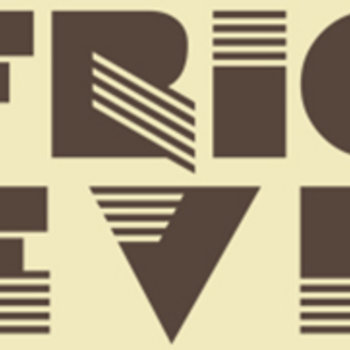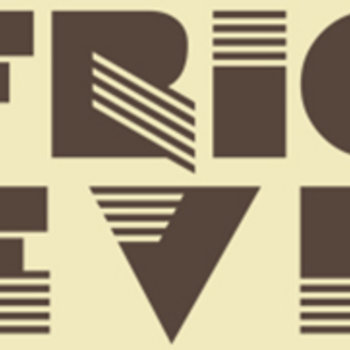 Merch for this release:
Vinyl LP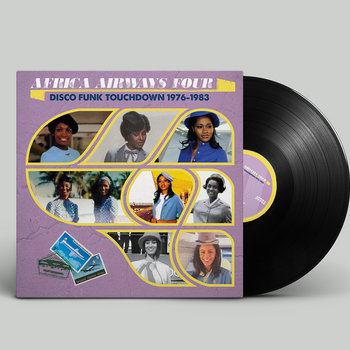 Africa Airways is where it all started for Africa Seven. "We didn't know whether straight reissues would work, so we decided to do Africa Airways 1 just to see what would happen," Elson says. They printed 700 copies, and other than mailing some out to DJs and radio hosts, they didn't spend any money on PR. "And then it just blew up," Elson continues. "We had Gilles Peterson tweeting us about it, and [British radio DJ] Lauren Laverne choosing it as her album of the week." Since then, the compilation has been repressed four times, and is still the label's best-selling record, which is why they have gone on to release three more editions. Africa Airways Four (Disco Touch Down 1976-1983), which will be out in November 2017, brings back some Africa Seven favorites, from Tala AM, Manu Dibango and Jake Sollo, while also introducing us to Manu Dibango's cousin Charly Kingson, and the late Momo Joseph (the label is working on a legacy project of his unreleased tracks). As the name clearly states, the focus this time is on disco, the all-glitter, all-dance sound which swept through the African continent in the 1970s, leaving us with some of the grooviest dance floor bangers we could ever hope for.
—Megan Iacobini de Fazio