LABEL PROFILE
A Guide to Canada's Classical Label Redshift Music
By George Grella · April 15, 2022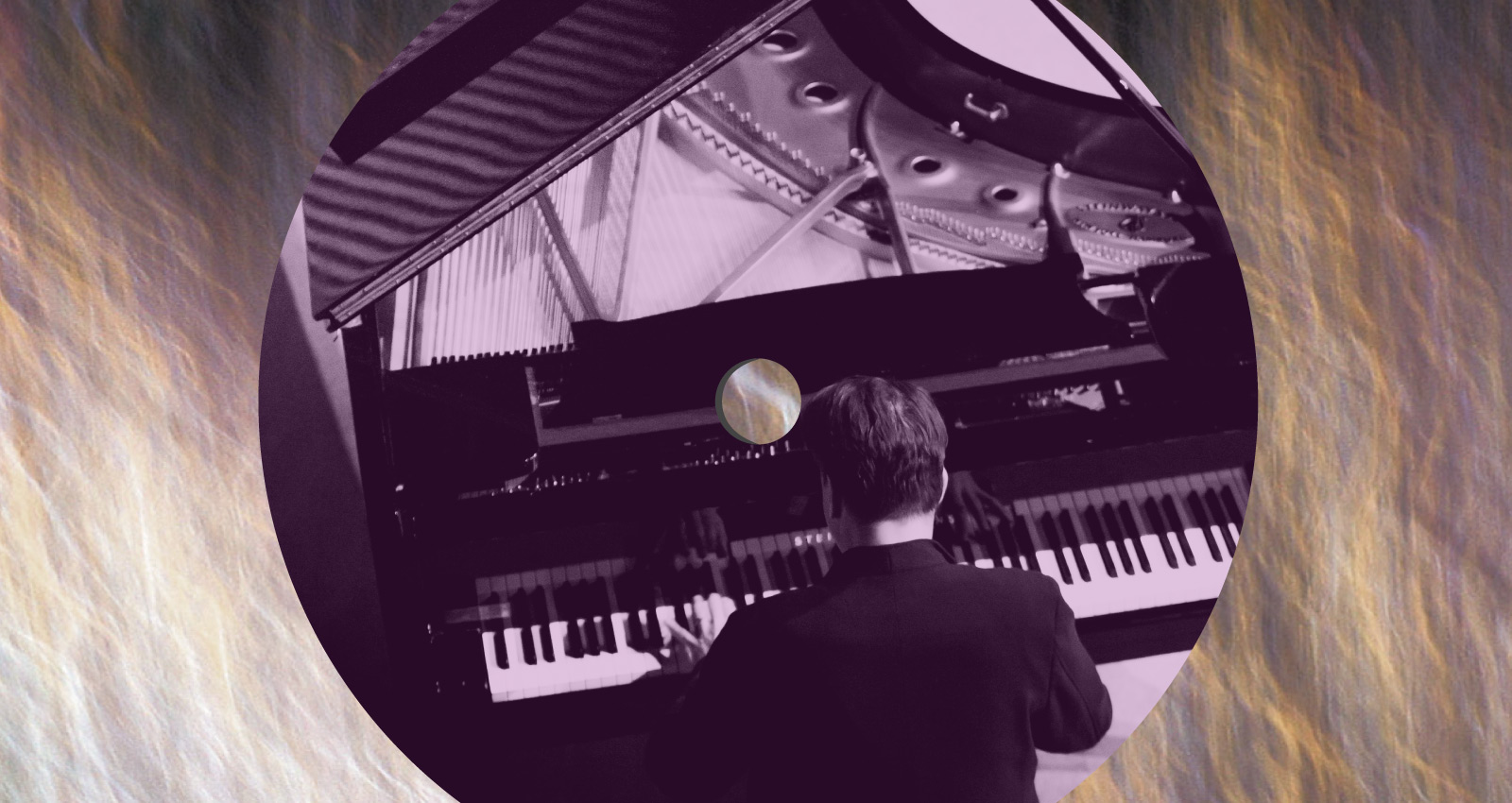 One of the finest sources of contemporary classical music is the Redshift label. Based in Vancouver, British Columbia, Redshift is centered around contemporary Canadian composers and musicians. There are also excellent recordings of works by Philip Glass, Steve Reich, and other notable post-WWII composers that establish the context for the label's style.
The label, which is headed by composer Jordan Nobles, is the descendent of Redshift Music, a concert series that Nobles and fellow composer Mark Takeshi McGregor founded in Vancouver in 2001. With a grant from Canada Council for the Arts, Redshift released recordings of two of the early concerts, "and then things started to snowball," says Nobles.
At the core of the label is Canada, and multiple styles that cover minimalism and post-minimalism, acoustic instruments mixed with electronic processing, ambient aesthetics, and guitar rock. Every release has the stamp of the label's purpose, to showcase the expanse of musical thinking across that enormous country, music full of ideas expressed through an intimate sound.
Here are the best Redshift releases on Bandcamp.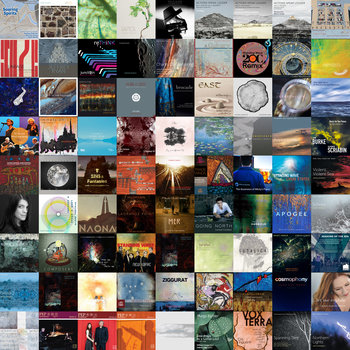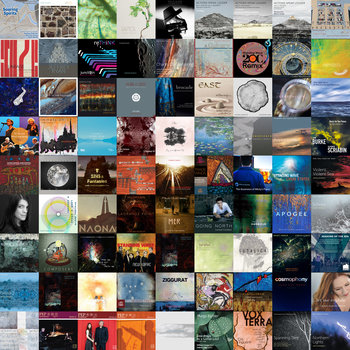 Merch for this release:
Compact Disc (CD)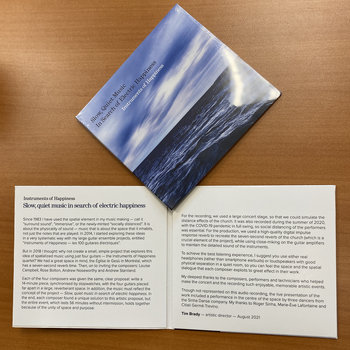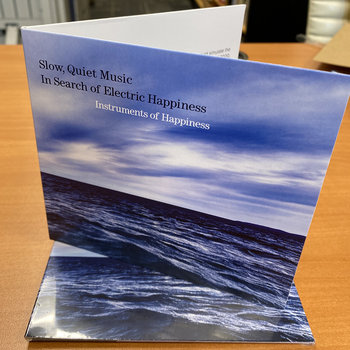 Instruments of Happiness is not just a new music ensemble, but an all-electric guitar music group that is helping composers expand the repertoire for what might be the most popular instrument in the world. For their third album, the group asked four composers for pieces that lasted exactly 14 minutes, meant to be played with the guitars "very, very distant in a large, reverberant space." The results work through the sonic possibilities of the instrument, from grinding, metal-edged music to spacious and haunting ambiance.
This album was inspired by flutist Bortolussi's undergraduate studies where he first heard his teacher practicing the gorgeous title piece for flute and tape. Other songs on this album pair the flute with live and interactive electronics, which twist, spin, and distort Bortolussi's floating sound. While "Krishna's Flute" is a poetic narrative, other pieces are mysterious and evocative, including Kaija Saariaho's "NoaNoa". This is album is a great example of contemporary thinking about both the flute, electronics, and signal processing, played by an excellent musician.
Merch for this release:
Compact Disc (CD)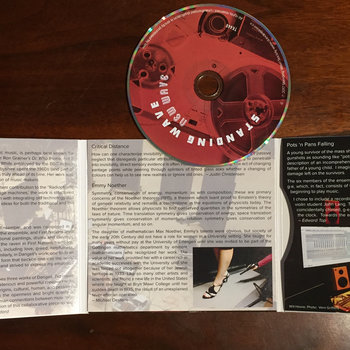 Standing Wave is a cutting-edge chamber group that not only commissions new music but has also created their own interactive mobile phone app. This highly praised 2017 album is built around a fine selection of 21st-century compositions. Their playing here is colorful, precise, expressive and full of a driving energy that gives it a bit of urgency.
Merch for this release:
Compact Disc (CD)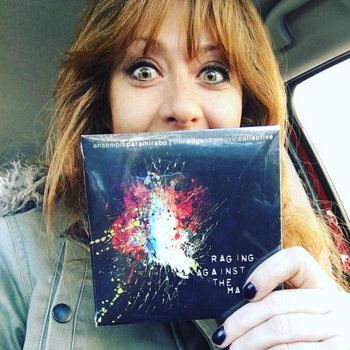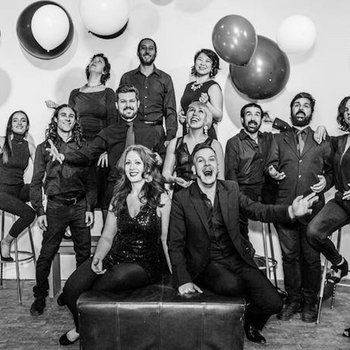 Two impressive new music ensembles came together to produce this outstanding album of modern repertoire. There are atmospheric pieces from younger composers, but what punches out of the speakers are the bookends. An exhilarating, gripping performance of Steve Reich's Double Sextet, and the determination of force of Louis Andriessen's "Worker's Union". Both of these are among the finest versions of these pieces ever put on record.
Merch for this release:
Compact Disc (CD)
John Cage and other composers established the toy piano as an important niche in modern music-making, enough so that an organization like the Toronto-based Toy Piano Composers exists. The instrument implies a sense of fun, and this group and the album put that at the forefront, starting with the opening track, which joins acoustic instruments with the Fisher-Price Laugh & Learn toy and a toy piano. More than a novelty, the instrument and the thinking around it can be as rich as it is delicate, and the breadth of the music on this album shows that it can be a serious tool.
Canadian composer Jordan Nobles is the main figure behind Redshift, and an accomplished musician in his own right. He has several releases on the label that chart the development of his craft as a composer, but this single extended work, for a solo electric guitarist, feels like the personal essence of his music-making. There are brief melodies and musical statements, and they seem as much to outline space and locate the musician's place in the acoustic as they do to explore a mood or tell a story. A mesmerizing record that falls into the dimension between composition, improvisation, and ambient music.
Angela Schwarzkopf
detach
Merch for this release:
Compact Disc (CD)
Harpist Schwarzkopf is a dazzling player, with total command of articulation, dynamics, and rhythm, and the music here is equally sparkling. This Juno Award-winning release shimmers with the resonance of her harp and the vibraphones of two percussionists. Cecilia Livingston's Garden is plangent with those instrumental colors, and other pieces on the album show the sheer power of the harp, and some of the marvelous extended techniques a musician like Schwarzkopf can command.
Phillip Glass's Piano Etudes is a modern masterpiece that has captivated some of the finest pianists on the planet, who have recorded it more than a dozen times. As Leslie Dala tells it in the liner notes, he bought a copy of the Etudes as a 49th birthday present to himself and vowed to learn the music by the time he turned 50. Just a few months later, he was isolating because of the Covid-19 pandemic and dug into the Etudes, the music becoming, for him, "a kind of meditation and soundtrack" for 2020. And that's what makes this album special, the personal and exalted quality of the playing, the feeling that every moment is significant.
Aventa Ensemble
Schnee
Though a recent release, the music on this album was recorded several years ago in two concerts. The album title comes from Hans Abrahamsen's Schnee, another contemporary masterpiece. The album opens with another stunning contemporary work, Bent Sorensen's Sirenengesang, an equally beguiling Calder-like construction of phrases and sounds that calmly glide around and past the listener.
Merch for this release:
Compact Disc (CD)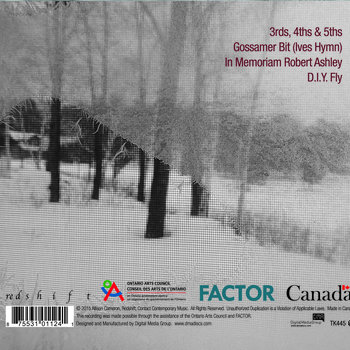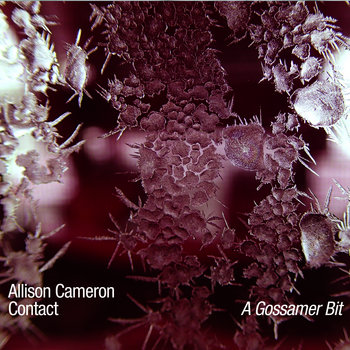 Another classic in the Redshift discography, this album features the superb ensemble, Contact, playing music by composer Allison Cameron. If minimalism is an undercurrent to the Redshift aesthetic, it certainly is a foundation here, as much of the music is built around the repetition of alluring phrases and harmonies. On top of this are myriad shadings and moods, from sweet and devotional, to touches of torch song, and spoken word in homage to the late, great opera composer Robert Ashley. The music is full of experience, wisdom, and warmth.