LABEL PROFILE
20 Years of Southern Lord's Dark and Heavy Art
By JR Moores · March 09, 2018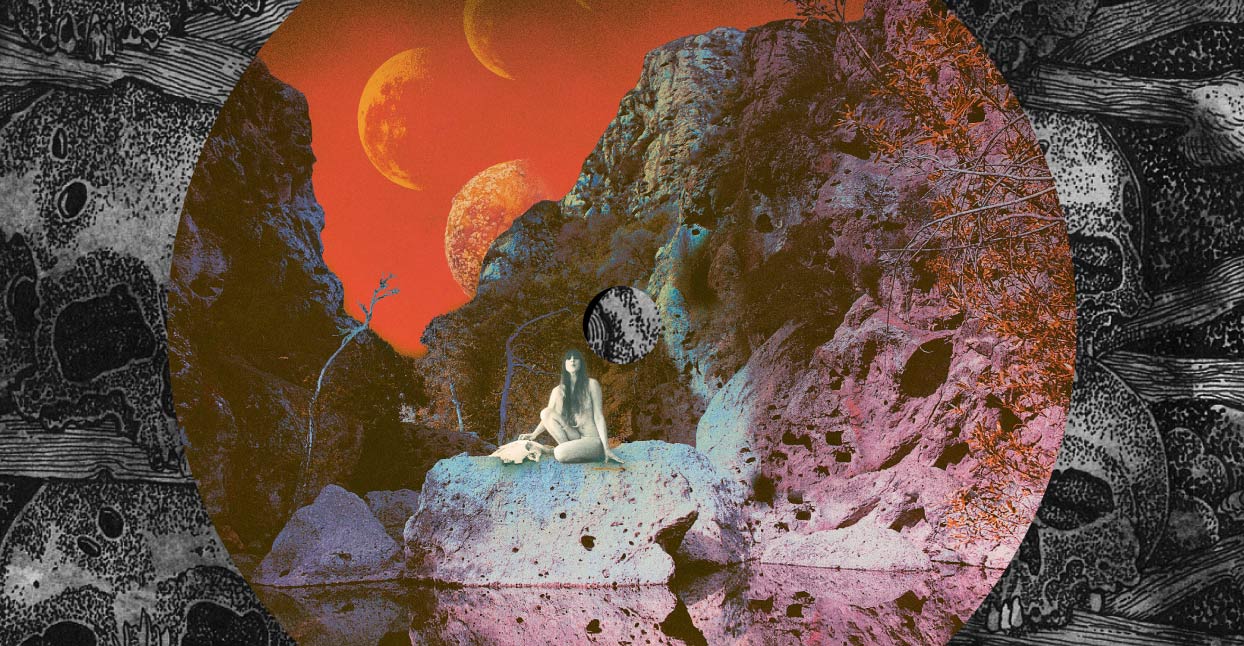 "At the time, we were partying quite a bit and we just ripped off the logo from Southern Comfort," says Greg Anderson when recalling the early days of his label, which has since become the undisputed home of boundary-pushing heaviness. "The 'lord" thing was a tip of the hat to Satan—the lord of the south." So with a boozy, devilish identity in check, Southern Lord began issuing music in 1998…by groups who had already called it a day.
"People throw around the term 'vanity label' a lot," says Anderson, "and that's exactly what it was." Before they went on to form the drone-metal outfit Sunn O))), Anderson and Stephen O'Malley had played together in Thorr's Hammer as well as Burning Witch. Both groups had disbanded, explains Anderson, "But there were these two recordings that had been made, one by each band, that were cool documents of their existence. Basically, the formation of Southern Lord was to be the outlet for those two recordings, to make sure they weren't forgotten and so that people had a chance to hear those records before they disappeared into complete obscurity. So, really, the label started out releasing two records by bands that didn't exist anymore. Ideally, you're working with bands that are existing and playing shows and out promoting themselves and it's a living, breathing thing."
To be fair, that's exactly what Southern Lord did next. A Seattle native who had "basically gotten sick" of his hometown, Anderson had relocated to Los Angeles when invited to play in the rhythm section for one of his favorite bands, The Obsessed. With knowledge acquired from employment at Caroline label distribution company, his feet firmly in the fertile L.A. scene, and spurred on from the positive response to that initial pair of Southern Lord releases, Anderson was soon issuing music by bands that were actually still active, from local heroes to acts based as far afield as Tokyo. These included Anderson and O'Malley's own post-Burning Witch bands (Goatsnake, Sunn O))), Khanate, etc.) alongside material by other cult artists including Church Of Misery, Sourvein, Darkest Hour, and Nick Oliveri's Mondo Generator.
In 2004, the label was given a valuable profile boost when it released the self-titled album by Probot, the heavy metal side project of none other than Dave Grohl, who Anderson fondly describes as a "genuine metalhead who's really into underground music." The album featured guest spots from legendary vocalists such as King Diamond, Cronos from Venom, and Motörhead's Lemmy. "We did a video for the Lemmy song," remembers Anderson, "and that whole production—hanging out with Lemmy and drinking whiskey with him—it was amazing. That was our 30th release as a label and now we're at over 250. It put our name on the map."
At various points in the imprint's history, Southern Lord has been associated in the semi-popular imagination with certain specific subgenres of metal. For a while it was considered principally a drone metal label, thanks to Sunn O)))'s snail-paced riff worship and records like Absolutego by the Melvins-loving Japanese trio Boris. Later, the emphasis seemed to shift to black metal when Sunn O))) explored their take on that genre with 2005's Black One, while other signings included Twilight, Nachtmystium, Striborg, and Wolves In The Throne Room. More recently, Anderson has put out increasing numbers of faster hardcore and crust punk recordings, but the truth is that from its formative years, the Southern Lord roster has always featured a wide breadth of sonic explorers, from ambient artists through very heavy metal and post-metal acts to jazz fusion in the form of Fontanelle's Vitamin F.
Early on, Anderson decided that he wouldn't let his label be pigeonholed into one specific style of music. "From an outsider's perspective, someone who doesn't know this music would probably think it all sounds the same anyways," he admits. "Whatever kind of classification or genre people want to put on it, a lot of it is 'dark art.' The music is typically very dark, and there is a lot of heaviness to what we do. [But] I myself am not limited to one style of music, just like I don't eat pizza or Italian food every single day. I like to eat other kinds of food from other sorts of regions and ethnicities. It's the same thing with music. Music is beautiful and amazing and there's all kinds of different variations of it."
As Anderson gears up for another busy year that will see new releases from Jesus Piece, Eagle Twin, Scream, Sunn O))), and many others, here are five of his personal favorite Southern Lord releases from its vast back catalog.
Merch for this release:
Compact Disc (CD)
Based around the core duo of Anderson and O'Malley, Sunn O))) originally began as a fondly derivative tribute to the early work of Seattle's Earth, i.e. drone metal of the slowest and foggiest variety. While Sunn O))) haven't entirely abandoned that blueprint, by 2009's Monoliths & Dimensions their material had reached a whole new level of intense intricacy. It featured a host of collaborators, orchestral instruments, and a choir, with compositions and song titles which referenced the jazz greats Alice Coltrane and Miles Davis.
"For Sunn O))) to develop and evolve into the band that made that record was quite an insane journey," says Anderson. "When we first started the band, it was just Stephen and I getting as high as possible, hooking up as many amplifiers as we could, and emulating the riffs on Earth 2. For the band to grow into something that was its own beast was a big accomplishment. We were talking earlier about openness and freedom from genre; I think that record exemplifies that and it sent a message out to other artists we work with that we're open. Bring us your weird. Get out there. We embrace that."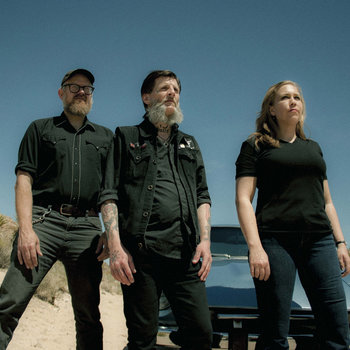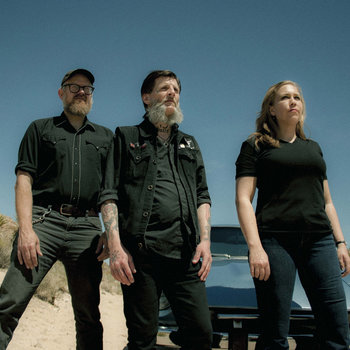 Dylan Carlson's Earth had pioneered drone metal on their 1993 cult classic Earth 2. When the project returned in the 2000s after an addiction- and rehab-induced hiatus, their sound had changed significantly, while still remaining comfortingly snail-paced. Anderson is so smitten with Earth that he asked them to perform the music for his wedding march. Just picture how slowly his poor bride had to walk down that aisle.
"We haven't been ashamed about telling everyone that the early Earth recordings were a huge influence on Sunn O)))," says Anderson. "When Earth reformed and started playing shows again, Sunn O))) was doing really well, we were always talking about Earth and bringing attention back to Earth's back catalog. Most artists would have just returned to that style which was now finally in favor. It would've been an easy move. Instead, Dylan decided to take the music into a completely different direction, away from the records that everyone loved and that we were talking about endlessly. That was bold and inspiring. Earth were considered the godfathers of drone, but Hex didn't have those saturated, layered guitars. It had clean, almost Western-sounding guitars. The way it was played—so slowly and carefully at a glacial pace—was in the same vein as their early work. That's the writing style of Dylan. His style was being presented in a different way with different tones. The last record we did together, Primitive And Deadly, is also an incredible record because they took some chances with that one too. Adding vocals to it was another bold move. The first one and the last one are my favorites."
Merch for this release:
Compact Disc (CD), Vinyl LP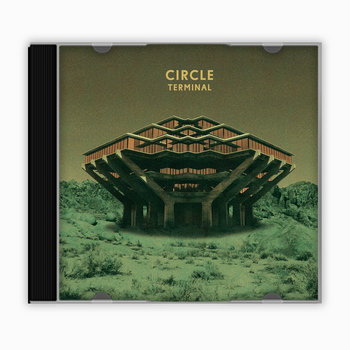 Formed in 1991, the Finnish collective known as Circle have an enormous discography which innovatively straddles numerous genres including metal, krautrock, psych, ambient, jazz, prog, art rock, soft rock, and much more, often within the space of a single song, no less. Their debut album for Southern Lord, and estimated 40-somethingth in total, was 2017's Terminal; easily one of their strongest recordings to date.
"I'm a fiend, and I collect a lot of their stuff," says Anderson. "When they turned in the master, it wasn't what I expected. It had this weird Stooges influence on it which I had never heard them do before. I knew about the New Wave Of British Heavy Metal influence, done within a prog framework, that they're famous for. They surprised even me and I'm an obsessive fan."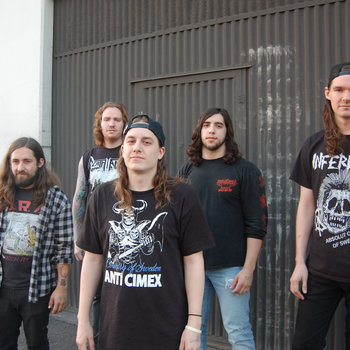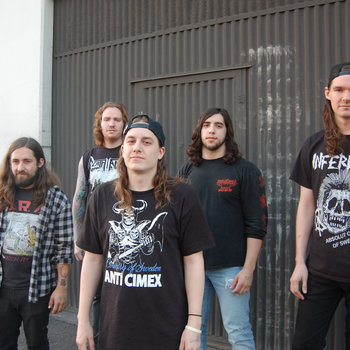 Merch for this release:
Vinyl LP, Compact Disc (CD)
Any "Best Metal Albums Of 2017" list that didn't include Power Trip's second LP was certainly not to be trusted. Naturally, Bandcamp Daily deemed it top of the lot. "Every riff is so tight it sounds like it was created in a thrash laboratory," wrote Brad Sanders, "and every breakdown holds the key to mankind's mosh pit lizard brain." On it, Power Trip brought thrash metal kicking and screaming into the horrible present.
For Anderson and Southern Lord, "2017 was definitely one of our best years ever. We had a couple of records that did really well. The main one was the Power Trip record. It just took off. There were a lot of pieces that fell together correctly but all of that was built on the fact that they turned in a great record. Right now, that band is unstoppable. Besides everything else going on the world, for myself included and a lot of people I know there was a lot of negativity and a lot of struggle, but as far as the label went it was great. The Power Trip record was inspired by the [political and social] climate. There are other artists who used it as an inspiration or made it part of their art. It's still a little early to tell as far as how that's going to translate, whether it's going to be another mid-'80s period of punk rock hardcore that was fueled by the Reagan era. I don't know. I think we'll find out. We'll see."