LABEL PROFILE
180g's "Wamono" Series Revives Obscure Japanese Grooves
By Patrick St. Michel · May 19, 2022
The birth of the Wamono series of Japanese jazz-funk and rare groove compilations came about due to a chance meeting at a bar. "I met Max, one of the co-founders of 180g, at a bar in [Tokyo neighborhood] Kichijoji called Baobab by pure coincidence," DJ Yoshizawa Dynamite tells Bandcamp Daily. "I gave him one of my mix CDs. Later, Max contacted me by email, and I was happy that this French guy remembered me!"
Those mixes—spanning obscure funk, dance-pop, and more from post-war Japan—entranced Maxime Brottes (Max) and Gregory Gouty, co-owners of 180g. In his home country, Yoshizawa is an established DJ and curator bringing attention to up-tempo songs long overlooked. He helped compile one of the best books devoted to "Japanese Groove" ever alongside DJ Chintam, and subsequent compilations brought these gems to listeners.   
"Those are great, but these need to be on vinyl. This needs to be distributed outside of Japan," Gouty says from his home in Nantes. The pair talked to Yoshizawa, who connected them to Nippon Colombia, and they set off bringing the Wamono sound to the world.
The first installment in the Wamono series arrived in September 2020, offering a new perspective on older Japanese music amidst a boom in city pop and ambient recordings. 180g has released three volumes so far, along with a set of jazz-funk featuring traditional instruments such as koto and shakuhachi and, most recently, a "WaJazz" collection compiled by Japanese jazz expert Yusuke Ogawa.
"I think they are helping send out unique Japanese music to the world, paying attention to emphasize its charm," Ogawa says of 180g. "The end product is beautiful."
The label aims to bring sounds both aged and modern which were once tucked away in a specific part of the world to a larger audience. Besides the Wamono comps, 180g also puts out albums from contemporary Japanese artists and reissues older albums from creators like Minoru "Hoodoo" Fushimi. They also work with Japanese record store Disc Union to put out modern Brazilian music in Japanese stores and digitally.
The way 180g operates isn't as a Western label handpicking and highlighting non-English music but rather as a collaborative effort between artists and labels to bring their work to a broader stage.
---
Merch for this release:
Vinyl LP,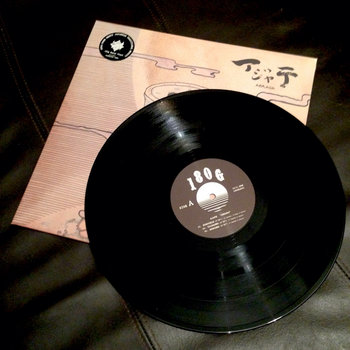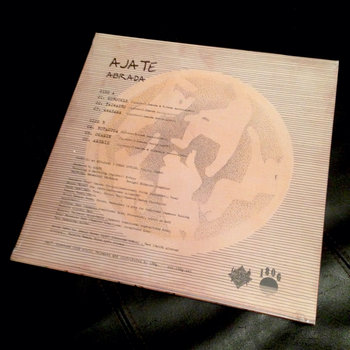 Gouty lived in Tokyo from 2008 to 2015, working at Dub Store Records in Nishi-Shinjuku, a physical shop and label specializing in Jamaican music reissues. "I was the only foreigner in the company, and I learned a lot about the Japanese way of working and the attention to detail." After his time in Tokyo, he wanted to set up a label to help export Japanese music outward. In 2017, he founded 180g with Brottes, a compatriot he had met back home and who, as an avid record collector, frequently traveled to Japan to dig—and hang out at Baobab.
"He actually brought [our first artist] Ajate to us because on one of his trips he met one of their members, and they gave him a CD at Baobab," Gouty says. When Brottes brought it back to France, they listened to it and loved the group's fusion of Afro-groove with traditional Japanese sounds, some of which are generated by instruments invented by the band.
"Usually, the people running labels attach great importance on accomplishments and popularity, but 180g was fascinated by our music itself," Ajate vocalist Junichiro "John" Imaeda says. "That was the decisive factor for us joining." 
Early on, 180g put out releases from modern Japanese acts such as exotica-twisting producer Videotapemusic and the free-wheeling multi-instrumentalist Naoito. Ajate delivered the label's first release ever with 2017's Abrada; they remain one of the most important acts for 180g, and Gouty speaks highly of them, happy to have helped them tour Europe and plan future outings through the continent.
Merch for this release:
Vinyl LP
Gouty and Brottes's experience in Japan had connected them with Disc Union, a popular series of stores specializing in physical music. "They asked us a few years back if we would be interested in trying to release contemporary Brazilian music records together," Gouty says. "They are pushing today's Brazilian music a lot in Japan, mainly on CD, so teaming up allowed us to put out some records on vinyl and release them both in and outside of Japan."
This partnership led to many modern Brazilian albums being released via 180g, though Gouty points to one performer as particularly important. "I would say that the pivotal artist in this series is Leonardo Marques, who is a multi-talented musician, singer-songwriter, and studio owner/engineer in Belo Horizonte, Minas Gerais, Brazil." His 2019 album Early Bird stands out, offering a snapshot of his blending of tropicália with psych rock. He's produced other albums in the series, and Gouty says his next original release is coming later this year.
Merch for this release:
Vinyl LP
Once 180g ran into Yoshizawa in Tokyo, they focused on getting a mix of his "wamono" sound out to the world. The DJ connected the pair to Nippon Columbia, one of the oldest labels in the country, and they got to work trying to get the rights to songs. Based on his experiences with major Japanese labels, though, Gouty anticipated a slow and potentially unfruitful quest.
"But the guy in charge at Columbia, Tanaka-san, was like yeah, that's a great idea, let's do it. Surprisingly, it went very fast. Everyone was very excited about it."
Gouty says that they envisioned it as a three-volume series from the start — the first would be more jazz-funk instrumentals, with the second featuring more vocals and the third drifting into the disco-boogie of the 1980s. Yoshizawa says the compilations could only draw from Nippon Columbia offerings which ultimately limited just how much music could come out, but he still views it as a success. "I wanted those outside of Japan to hear groovy old Japanese music that's mostly not known."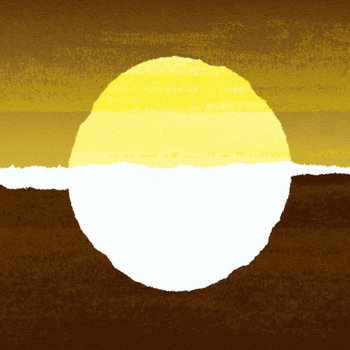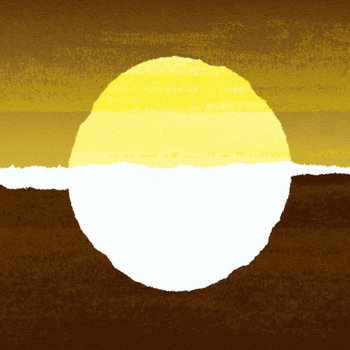 Merch for this release:
2 x Vinyl LP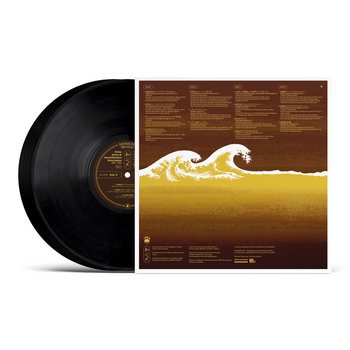 The 180g crew also kept close tabs on Yusuke Ogawa, owner of Tokyo record store Universounds and a comprehensive jazz encyclopedia. Like Yoshizawa, Ogawa had already put out a deep Japanese jazz compilation with HMV, and Gouty and Brottes wanted to help open new sonic worlds to listeners abroad. For nearly two years, they managed to make it a reality.
"The goal with this series is to put a focus on Japanese jazz and help people discover this music from the '60s, '70s, and '80s," Gouty says. "You'll enjoy it, but you'll learn too."
That was just as important to Ogawa, who says his aim in assembling the tracklist for WaJazz was to highlight jazz's unique sound and cultural significance in Japan. "It was the music of the times. It coincided with a period of rapid cultural and economic change in Japan. That historical context definitely impacted the music." 
Gouty says they already are at work on the second volume of WaJazz, and are hoping to highlight even more contemporary creators from Japan in the months ahead. They are also ready to take the next step in bringing Japanese music to the world—Gouty hopes that they can bring Ajate and Yoshizawa abroad soon. 
"And hopefully, this year, we'll go back to Japan. To go to concerts, meet artists, meet people."