HIGH SCORES
Olivier Deriviere's Radical Vision for Video Game Music
By Casey Jarman · March 15, 2022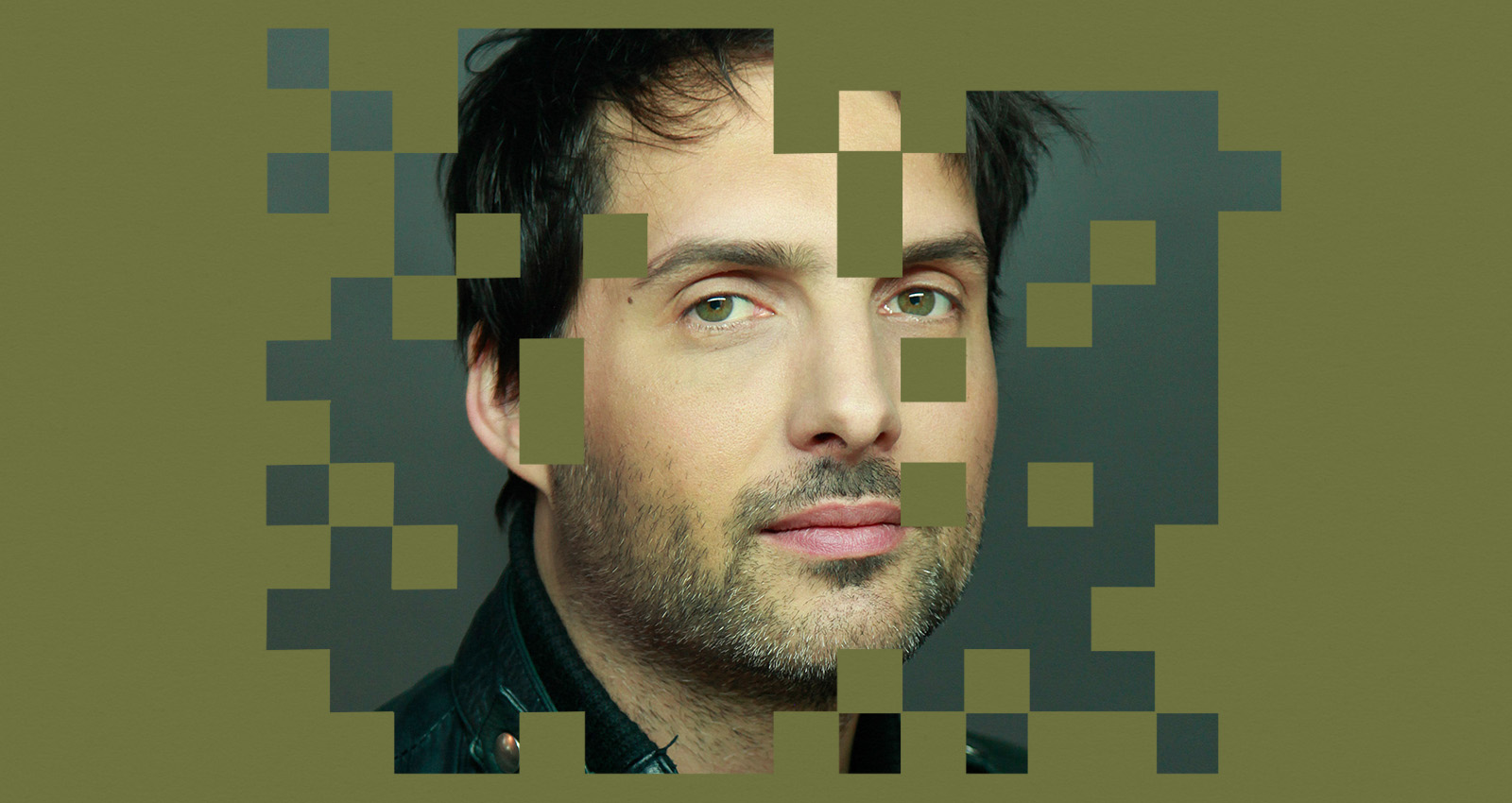 The score for this last month's blockbuster action video game, Dying Light 2: Stay Human, is ambitious, inventive and often stunningly beautiful. It's a big-budget, high-profile release from a composer on a hot streak whose previous soundtrack was for a rejuvenated new game in the legendary Streets of Rage 4 series. This is, composer Olivier Deriviere admits, the dream he's always had: to make a successful living creating music for video games, a medium he loves immensely.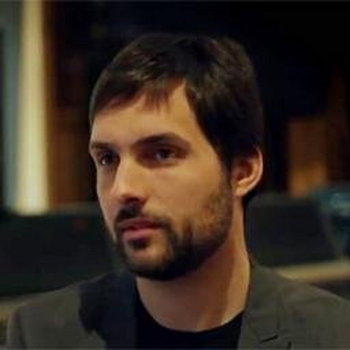 .
00:10 / 00:58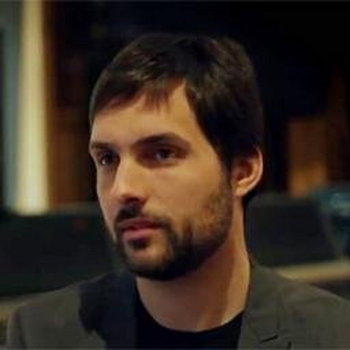 Video game music, though, also drives Olivier Deriviere a little crazy.
"It's been more than twenty years that we've been doing everything the same," he says via Zoom, reclining to an almost absurd degree on his couch in France, where it's well past 10pm. "Lighting, artificial intelligence, physics, polygons, multiplayer numbers: everything is going up except the music. I'm not talking about the composition, but the use of music and the way we use and exploit it in games."
"I don't know," he says, pausing as the hint of a devious smile creeps onto his tired face. "It feels sad for me, as a gamer."
We may have incited this harsh statement, but we also knew it wouldn't require much of a push to get here. Deriviere is an evangelist for expanding the possibilities of interactive music and sound in games. He sees it not just as a technological imperative, but a necessary ingredient in the maturation of video games as an artform that can rival the power of great literature or cinema.
What kind of sonic innovation Deriviere is looking for, exactly, isn't always immediately apparent. The music in contemporary games is often responsive to variables like a player's movement or the number of enemies appearing onscreen. The truth is, not even Deriviere is sure what the next evolution of game music sounds like: more than anything, he wants to see a great leap forward that comes from a new generation of composers fully exploiting the kind of modern software that can ostensibly collaborate with them. He wants to see what happens when more composers write not just music, but systems that make the music come alive. He wants to have his mind blown. "When I'm at conferences, I'm not talking about my music," he says. "I don't care. I'm here for the games."
If this ongoing criticism of his own industry makes Deriviere something of an outsider, he's used to it. He began studying classical percussion at the age of five and attended France's Conservatory of Nice as a child. There, he made tapes of his favorite songs from video games, which he thought were brilliant. "People were laughing at me, of course," he remembers. As a teen, his twin interests in music and computer programming led him to being one of the youngest faces in France's underground demoscene, a non-commercial game design community where envelope-pushing experimentation was always the objective. When he won a scholarship to Berklee in his early twenties—and then spent a season working with the Boston Symphony Orchestra—he might have seen an opportunity to leave games behind. Instead, the experience intensified his desire to bring music with technical and emotional complexity to video games.
From the beginning, he did just that. When Deriviere found his first real foothold in game music in 2004, with an upstart French developer working on a survival horror game called ObScure, he brought in the Children's Choir of the National Opera of Paris to help set the haunting tone. For its sequel, he hired the Boston String Quartet. For the 2013 cyberpunk action game Remember Me, he collaborated with London's famed Philharmonia Orchestra and legendary Abbey Road engineer John Kurlander though he often manipulated the music's orchestral elements through elaborate sonic filters to create something wholly unique. A turn on the beloved Assassin's Creed franchise, meanwhile, found him collaborating with the Haitian group La Troupe Makandal and the Brussels Philharmonic. 
.
00:10 / 00:58
"You can't find any composers that have been working with so many different groups of world-class musicians, like me," Deriviere says. "It's not because I think my music is worth it. It's because I know these people can make my music better, and because I want to offer this to players. I want the reality of the orchestra, but I want them to engage."

For Deriviere, creating that engagement has always meant taking on duties in both composition and in what the game industry shorthands as "implementation," a simplification of the myriad of decisions about how in-game music and sound operates. On those early-2000s ObScure games, that meant staying up late nights with a coder, building a system from scratch. The tools have evolved, Deriviere says, to where imagination is the composer's only limitation.
Dying Light 2 is a masterclass in musical imagination: the music arises, responds and transforms so seamlessly in the game's central city of Villedor that it feels inextricable from the landscape. The airy ambience of the city's green rooftops in the afternoon turn exhilarating as the player begins to run and jump their way across town. Finding oneself in the zombie-infested streets and alleyways below brings out a more threatening sonic palette in the daytime, and running from an attack at night is a fully distorted, discordant affair. However intuitive these musical mutations feel in the moment, they're built on so many variables that they're impossible to predict. In a promotional interview for the game, Senior Sound Level Designer Edyta Mosińska-Duralska describes the heart of this system as "invisible zones" that trigger sonic changes throughout the game. When asked how many of these zones actually exist in Dying Light 2, she looks perplexed. "I guess millions, probably?"
Taken as a soundtrack alone, Dying Light 2's innovations may seem at first less ambitious. Like other big-budget game soundtracks, it has its grand themes ("Run, Jump, Fight"), emotional mood pieces ("The Bound") and intense battle music ("Surrounded By Infected"). But Deriviere is also a master at integrating traditional sounds with unexpected ones. His collaboration with London Contemporary Orchestra—a world-renowned outfit that has also moonlighted with Radiohead and Frank Ocean—is notable for its seamlessness. This is not classical music plus breakbeats, a trap that high-profile game soundtracks tend to fall into: instead it's an exotic and sometimes unnerving integration of digital and analog: it's often not apparent where the Orchestra ends and Deriviere's synthesizers begin. The addition of a post-apocalyptic instrument called the Electric Psaltery, created by longtime Deriviere collaborator Nicolas Bras, adds a layer of discordance. "As soon as you tune one string, everything else goes out of tune," Deriviere says. "But the synthesizers are also out of tune. The [game] world had to be a little bit broken."
That brokenness, at the end of the day, appealed to Deriviere. Fallen worlds and broken protagonists have been a theme throughout many of the games he's worked on, and besides his agitation for a new era of interactive game music, the thing he talks most passionately about. "I need a project to talk about human complexity," he says. "To me, I like it when nothing is black and white. What I'm writing most of the time is connected to my own existence, my own perspective, my own feelings. I'm using games for that."
This is what fascinates me about Olivier Deriviere. He's a champion for artists learning to more fully collaborate with machines, and he's also a fierce believer that humanity must remain central to the music. For him, there's no conflict between those two tightly held beliefs: "People think, here is the human and there is the technology. But look at technology as when we created instruments back in the day: Before electricity, technology was about wood, and that technology gave musicians new ways to express themselves."
"Machines can reproduce anything," Deriviere adds. "The human part is when you start breaking rules, disrupting. So I think composers who create music with a real sense of surprise—good surprise—will avoid having the guys in suits replacing them with an AI."
Whether creating that surprise means running an orchestra through a labyrinth of distortion filters, using an out of tune bicycle as a lead instrument or expanding the very definition of composing—before the suits do it for you—Olivier Deriviere is excited for the challenge. He's here for the games.