HIGH SCORES
High Scores: Lena Raine's "Celeste" Soundtrack
By Casey Jarman · February 23, 2018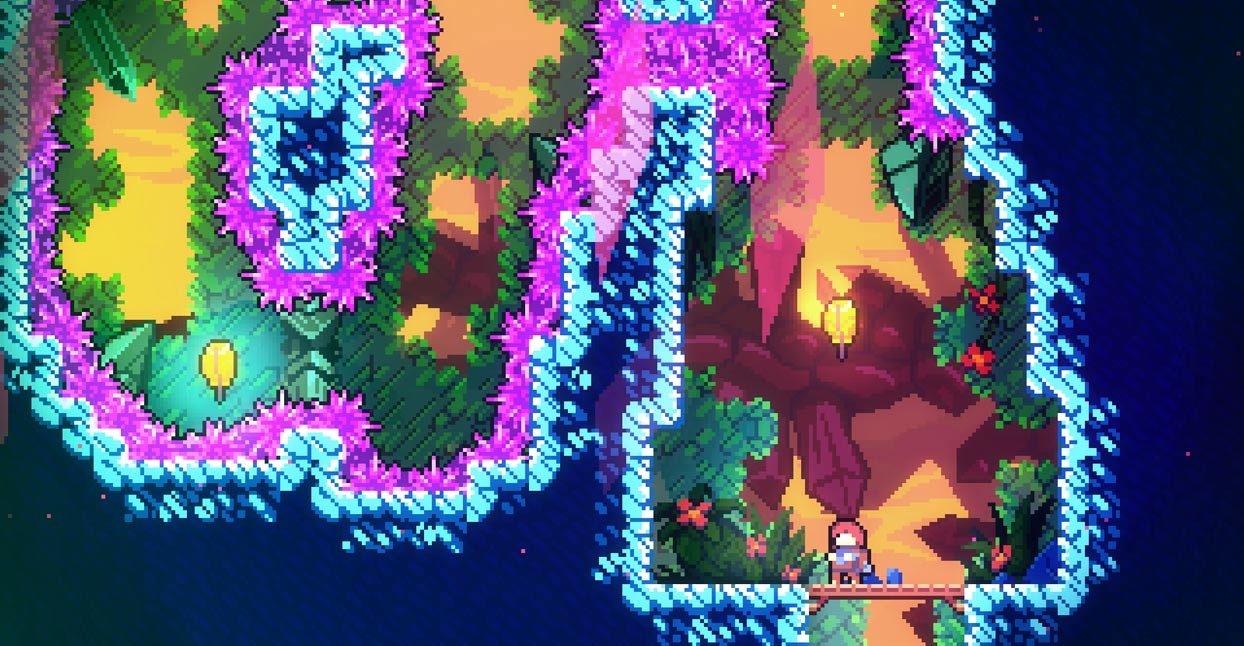 Seattle composer Lena Raine's Celeste is the best game soundtrack of 2018 thus far, but it's also more than that: It's a haunting and personal work that transcends game music altogether. Raine's music is brilliant and sweeping, with memorable melodies and diverse instrumentation that reflect its author's far-flung musical influences—from house to vintage RPG soundtracks and classical music. While Raine had worked in game music prior to creating Celeste—sometimes on a large scale and, notably, on the excellent chiptune-fueled soundtrack for the text-based indie game Hackmud—this is clearly her auteur moment, and the start of a very promising career. The game's runaway success only cements the deal. The album spent its first few weeks of release atop the Bandcamp charts, and a remix EP, Celeste B-Sides, has not been far behind.
Raine cut her musical teeth in high school, where she wrote a research paper on the history of game console sound boards and transcribed music from Zelda games. She also dabbled in chiptune. "I liked seeing how it was made," she says. "And I tried to learn that language to bolster my own repertoire in music." After years of non-music day jobs in the game industry (she worked on, among other projects, level design for the forthcoming Far Cry 5), her music has found its way to listeners ears. We spoke to Raine via Skype from her apartment in Seattle.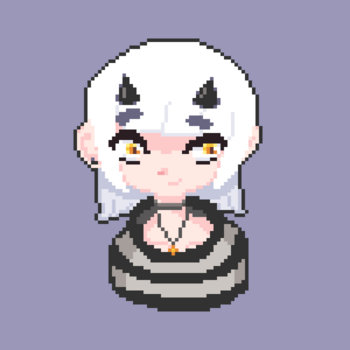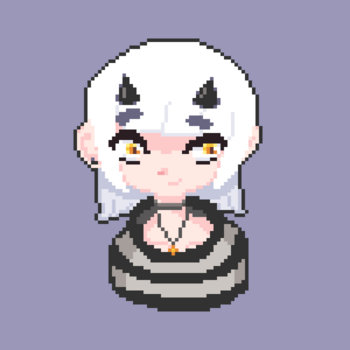 Merch for this release:
Compact Disc (CD), Vinyl Box Set, 2 x Vinyl LP, Cassette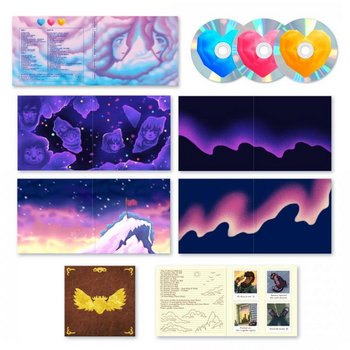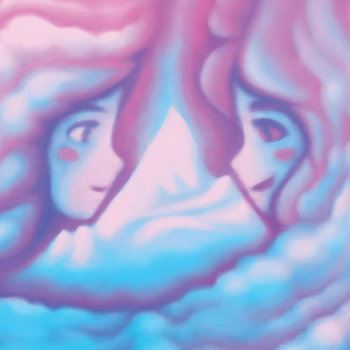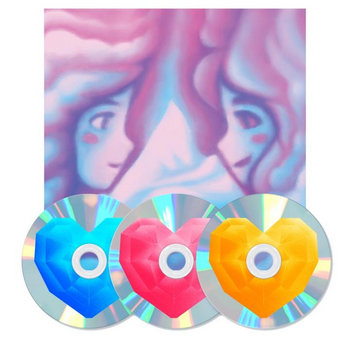 So, were you a music nerd who got into games, or a game nerd who got into music?
I got into music around the age of six, or slightly before then, I guess. My dad was a composer. He had a studio in the basement, and I'd record myself with his reel-to-reel tape setup. I'd request of him, 'I wanna go upstairs and hear my other voice'—talking about the recordings. So I was recording myself banging around on a keyboard well before the games. But I got an NES and a Game Boy at the age of six, and I also joined choir at six. So it all kind of started around the same time.
What was some of the game music that captured your imagination early on?
Some of my favorites were obviously the Zelda series—they had that big focus on melody and progression. I played Zelda I and II on my NES, and Link's Awakening on Game Boy, which is probably my favorite of the 2D Zeldas. That entire game focused on music, with 'The Ballad of the Wind Fish' and all this stuff. It really struck a chord with me, so to speak! And then I got really into the Sonic soundtracks and Streets of Rage, Fantasy Zone. All these Sega FM synth soundtracks were a big influence on me. And then eventually JRPG stuff on the Playstation.
Merch for this release:
Compact Disc (CD), Vinyl Box Set, 2 x Vinyl LP, Cassette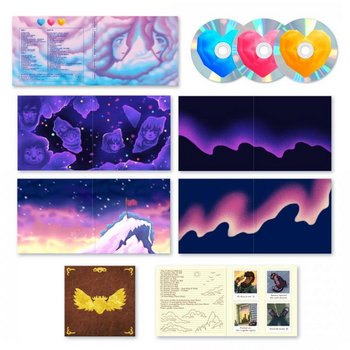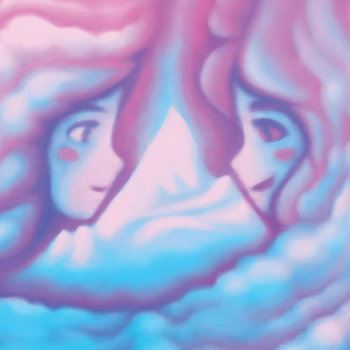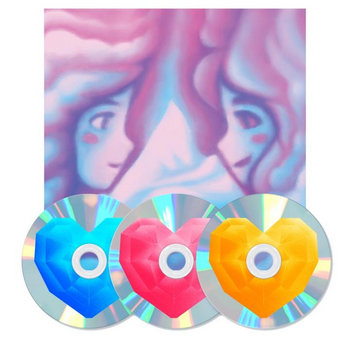 How did you find your way into making game music professionally?
I started going to the Game Developers Conference in 2006 and 2007. I didn't meet a lot of people who wanted to hire me, but I did meet a lot of up-and-coming composers. It was people like Wilbert Roget, who just scored Call of Duty: World War II, and Jake Kaufman, who did Shovel Knight—a whole bunch of us met each other for the first time. A memory that sticks with me fondly is that we were all sitting in a bar saying, 'We're the next generation of composers, right here in this bar.' It wound up being true! And one of the guys there hired me and a few other aspiring composers for a soundtrack for this PC war game—I could say the name, but it's really silly—where most people were just going to turn the music off anyway. I picked a battle from World War II and said, 'I'm going to score this battle.' All these years later, I've tried to find gameplay footage online, because I never played the game. That was the first piece of music I wrote for a game.
Merch for this release:
Compact Disc (CD), Vinyl Box Set, 2 x Vinyl LP, Cassette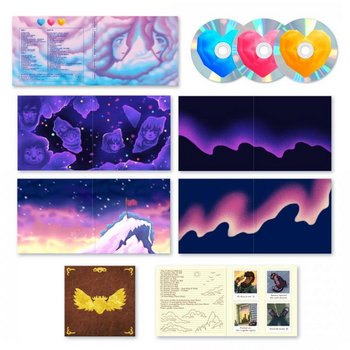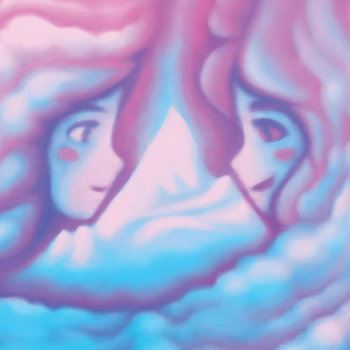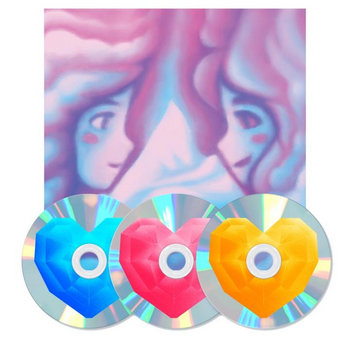 Did that lead to more soundtrack work?
No, I didn't get much work for a long time. I made a lot of demo tracks. I worked on music on the side and focused more on other parts of games. I started work as a tester for Nintendo of America, doing certification testing. I learned so much about how Nintendo functions as a company, which was fascinating. But the day-to-day stuff was not a dream job. It was work, and there was nowhere to go, really. So I hopped around and I wound up at ArenaNet, which does the Guild Wars series. I worked as a tester for six months, and then a design job opened up, and I got hired for a prototype project that eventually got cancelled. But it was a place to get my feet wet. Design became my doorway into the industry. I wound up doing music there for the Guild Wars series—that was sort of my big break. I wound up writing a lot of cool orchestral music that was recorded by a live orchestra and even performed in concert, which was amazing.
I didn't know what to do next, so I took two routes: I pushed off in my own direction as a music artist independent from games, and I tried to get into the indie game space—which mostly involved being a nice person on Twitter and making friends. Networking. And through that network, [game co-creator] Matt [Thorson] reached out to me about Celeste.
Musically, did you start Celeste from scratch?
The prologue and the first two areas had their own background music, which Matt had started on, and he said very explicitly, 'None of this is a direction for where you should go.' But it informed some of the early structure of how we were using dynamic music. I think the third level, the Celestial Resort, was when I had more of an impact on what to do for the dynamic aspects of the music and how the gameplay would affect it. The music was being added to the levels as they developed, and that would give Matt and [co-creator] Noel [Berry] more ideas of what to do with the gameplay and the narrative. And it just kept blowing up.
It's such a beautiful soundtrack, and it sure seems like you had a personal connection to the game.
[Celeste protagonist] Madeline's story and her internal struggles—which wound up fueling the entire story—definitely resonated with me. I identified with the character, and with those general struggles of anxiety and depression—those are very present things for me, and I was able to put myself into the music. That took me by surprise, actually, because when I first joined the game I had no idea it was going to take the shape it did. My first impression was that it would be a fun, difficult platformer. But then, as the layers of the story kept being revealed, there was a back and forth there as well. As Matt and Noel added gameplay elements and story elements, I would score them, and the score would bring out the emotional parts of the story, which would inspire them to lean into it even further. We were egging each other on.
Was there anything you were listening to that got you in the Celeste mode?
Sometimes I don't realize what the inspirations for a project were until later on, when I go back through the music. One of my favorite composers is Yasunori Mitsuda, who did Chrono Cross and Xenogears soundtracks—a lot of formative stuff for me—and he had a heavy focus on mixing orchestral and folky sounds. But also really just deep, gut-wrenching melodies that dig into your soul. He really digs at the core of raw emotions. And the other side of things, Yoko Shimomura, who did Final Fantasy XV, and also did the Kingdom Hearts series and one of my favorite PS1 soundtracks, Legend of Mana, was an influence. She goes all the way back to one of the first Nintendo games I ever played, Adventures in the Magic Kingdom, which is a Disneyland game that Capcom did. She's really good at getting you into a trance state—music that keeps you in the experience. I wanted to channel a lot of that in Celeste, because it's a game about momentum and trying over and over again. But I also made the music laidback in a lot of places, because I didn't want to add to the stress.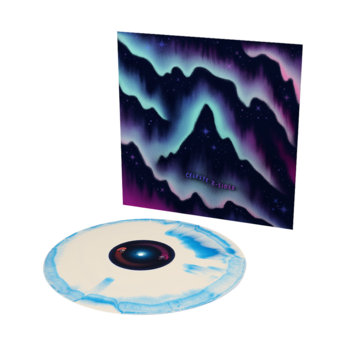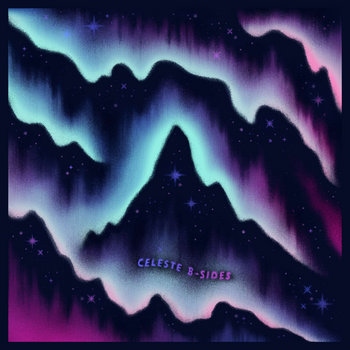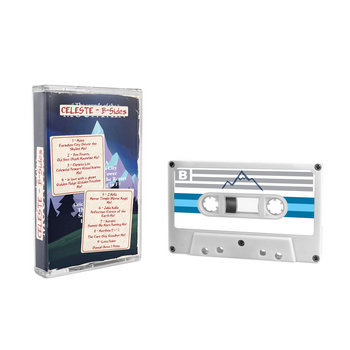 .
00:10 / 00:58
Merch for this release:
Vinyl LP, Cassette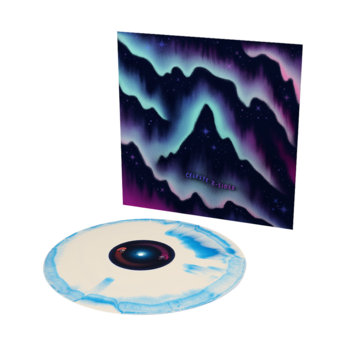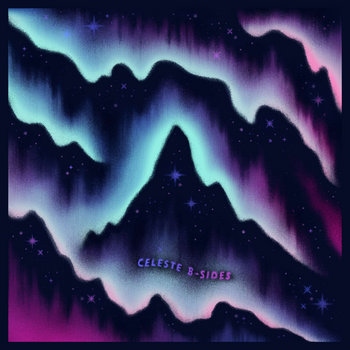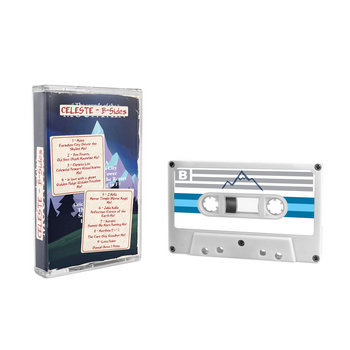 I hear you've been working on your own game.
Yeah, my own game, ESC, is one that I'm kind of in the process of finishing up. All the writing is done, the graphics and sound designer are both done and I'm not catching up. I need to finish the music. But once that's all put together and it's all polished, I'm hoping to release it early this year. It's an interactive novel, very reading-heavy. It's not a whole lot of a game, but it's very much an expanded reading experience through visuals, sound design, and music.
So, if you had the opportunity to write a new soundtrack for any game, what would you pick and what would you dream of doing with it?
I absolutely love the score for Zelda: Breath of the Wild. They did some really gorgeous things with minimalism. So I was thinking, why not push it even further into more minimalism? Not just Steve Reich classical minimalism, but there's an artist I've been really into lately called Hidden Orchestra. They did an album called Dawn Chorus last year, and it was one of my favorite albums of 2017. They did some cool stuff where they pushed organization on to nature, in a certain way. They took these field recordings of birds and nature sounds, then cut them so that you'd have these rhythmic bird calls that create a textural rhythm. Then it brings in some woodwinds and chamber strings.
I thought it would be really cool to take that organized nature approach to a Zelda game. Take elements of the atmosphere and create musical accompaniment using just those. So you get that naturally occurring music. Or, like, the shrines have this much more sci-fi technology-magic focus—you could do things with found objects and electricity currents. Just construct all of the music out of the material and the physics from the game.
One more question: Can you still play Celeste, after all that work on it?
I can definitely still get into it. It was an emotional experience for me loading up the game on my Switch. My name is on the opening splash screen. I was like, 'That's me, I'm right there.' It was my first console game, but also, while I'm not a die-hard Nintendo fangirl, my first console was an NES and my first job was at Nintendo. It struck me as this completion of a cycle in my professional life. I accomplished this, and it's something I can carry with me for the rest of my career. And now what?
-Casey Jarman