HIDDEN GEMS
Parasol: A Shining Star From Seoul's Indie Scene
By James Gui · Illustration by Diana Ejaita · March 23, 2022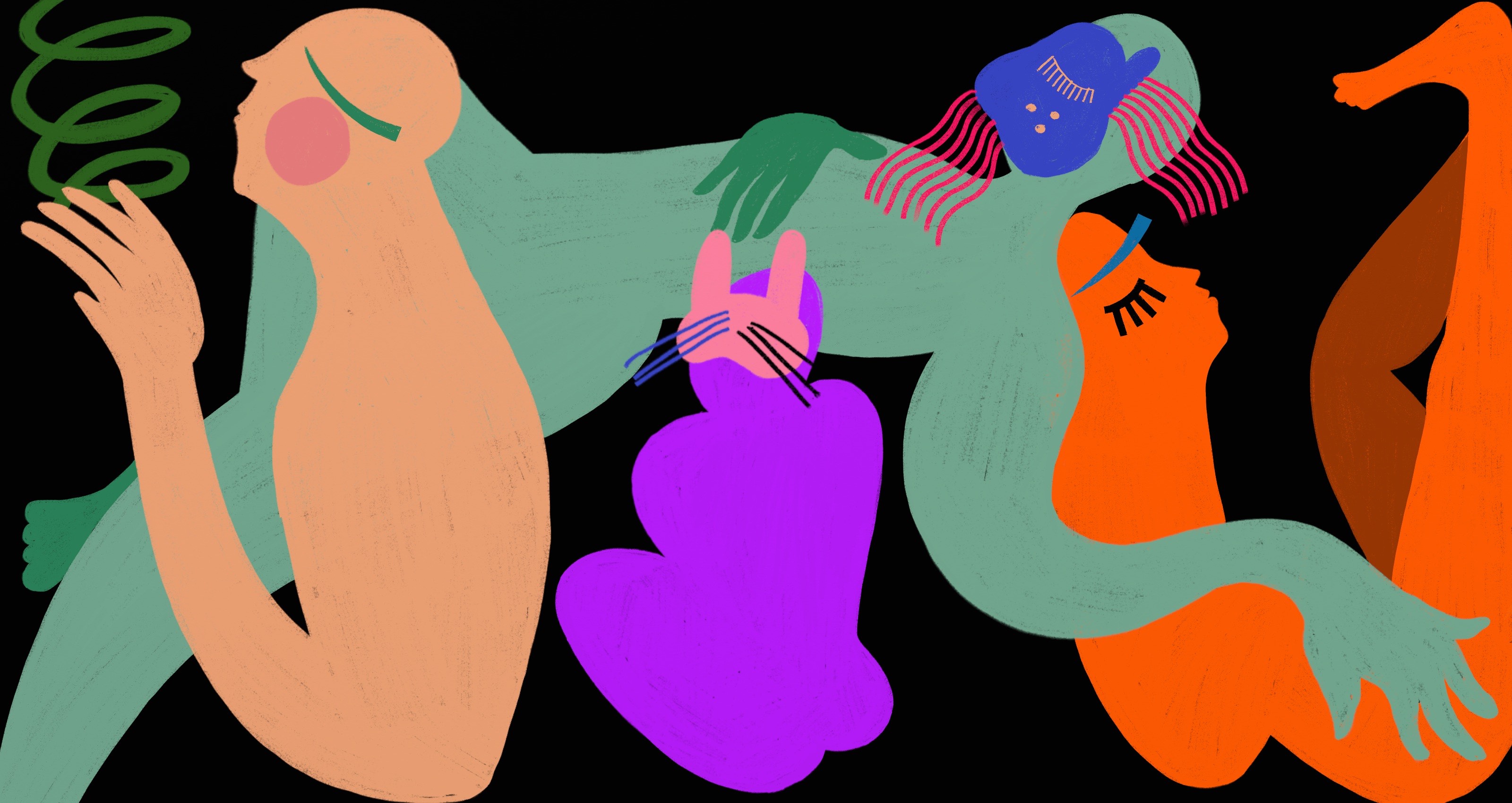 "I've never released a second album throughout my career," said Parasol drummer Jung Won Jin in a 2016 interview. "So my dream is to release our second album." One year later, the Korean band released their sophomore effort 아무것도 아닌 사람 (A Nothing). Since forming in 2013, Parasol and their melancholic psychedelia had won the hearts of Korean fans and the odd foreign enthusiast alike; Michelle Zauner even opened for them while in Korea for the 2017 Japanese Breakfast tour. But in 2018, Parasol suddenly canceled a series of gigs they had lined up in Japan. It would be their last announcement as a band.
.
00:10 / 00:58
A supergroup of sorts, Parasol combined the talents of Sultan of the Disco's Chi Yoon Hae on bass, Julia Hart's Naeun Kim on guitar, and the aforementioned Jung Won Jin, who also played for The Freaks. But like in any other tight-knit DIY scene, this sort of crossover is relatively common in the basements of Seoul's Hongdae neighborhood. United by a love for '60s and '70s psychedelia, they captured the malaise of muggy Korean summer afternoons with their laid-back, stripped-bare jangle.
The emotional register on these songs mostly stays within the band's comfort zone (between lackadaisical and listless), but there's also a sense of pervasive gloom in their lyrics. "속도 없이 늘 웃다가 / 아무것도 아닌 사람이 되어가네 [I've always smiled without speed/ And now I'm becoming nothing]", Chi sings on the title track. The song's unorthodox structure belies its straightforward emotionality, shifting from triple to 4/4 time and back, the tempo cresting and falling in tandem with the song's energy. On "Hiking Club," that energy takes a turn with the addition of acoustic guitar rhythms and synths, relying on Kim's croon to deliver nihilistic lyrics with a spoon of honey ("무너지네, 무너지네 \ 어제도, 오늘도 [It's disintegrating, disintegrating/ Yesterday and today]"). The following track is a haunting, folksy guitar ballad that flips a game of Mafia into a foreboding elegy. While the single "Pillow and Ceiling" kicks up the tempo back up a notch, apprehension remains: "불안은 언제나 머리에 숨어 / 웃어보려 할 때 내 속에 스며 [Anxiety always hides in my head/ When I try to smile, it seeps into my heart]."
.
00:10 / 00:58
Parasol never announced they had disbanded, but their radio silence over the past few years have made it all but official. Their members have moved on to other musical projects: Chi Yoon Hae has continued to make psychedelic tunes, while Naeun Kim has released a few bedroom pop singles. With hindsight, their occasional musings about breaking up in old interviews seem prescient. But no one knows what the future might hold: "Even if we split up, I think we will gather as Parasol again," said Jung in that same 2015 interview. Whether they reunite or not, their brief contributions to Seoul's underground will remain undeniable.