HIDDEN GEMS
Nusrat Fateh Ali Khan's "Live at WOMAD 1985" is a Vital Recording from Qawwali's International Ambassador
By Adwait Patil · August 17, 2020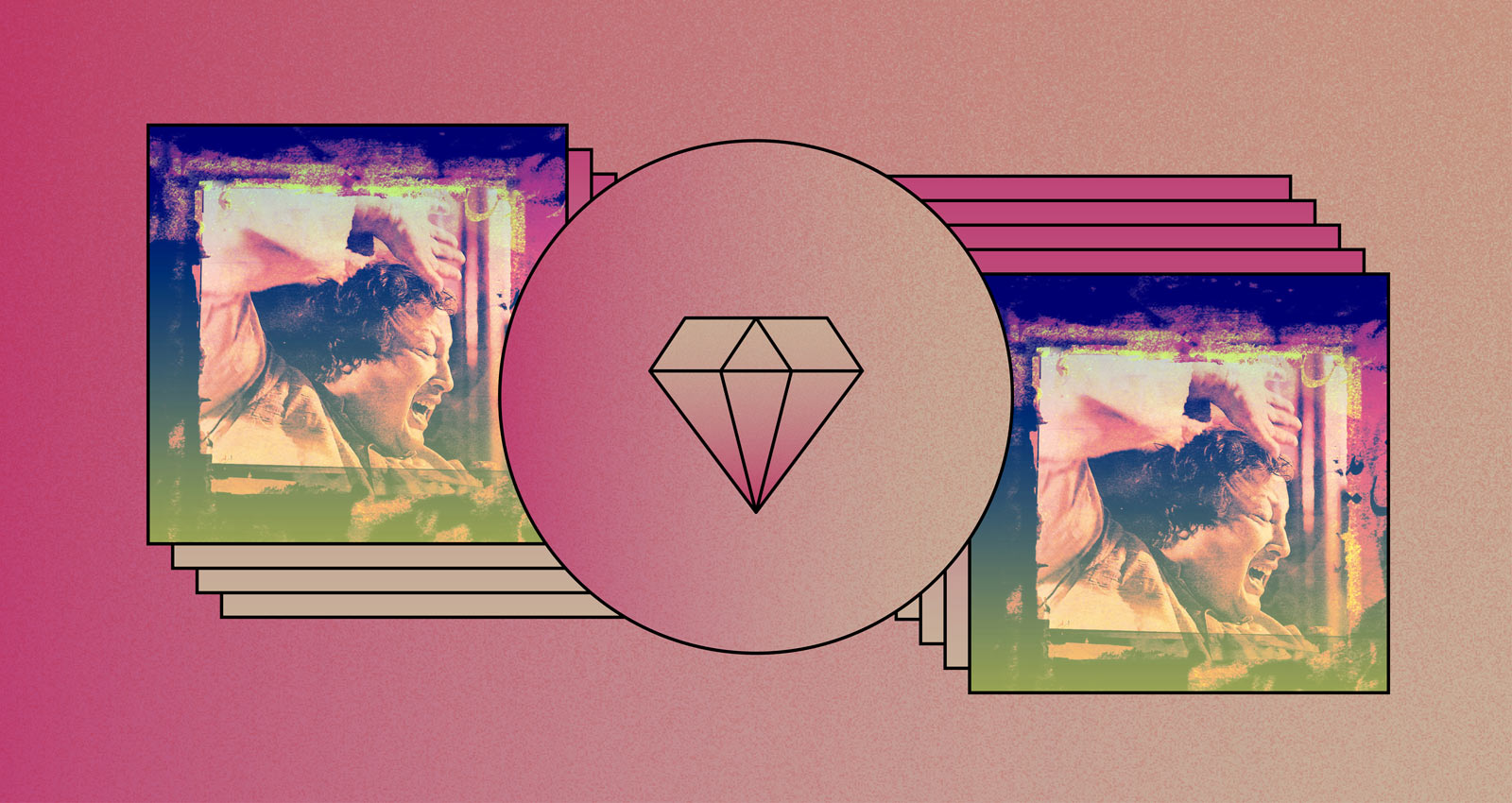 It's hard to imagine qawwali, a form of Sufi folk music, without the role Nusrat Fateh Ali Khan played in familiarizing it for people outside South Asia.
In 1977 Mohammed Ayub, co-founder of British record label Oriental Star Agencies (OSA), was introduced to Khan's music via a cassette tape. The executives at OSA were blown away by "Haq Ali Ali," and signed him to their roster. OSA had found a piece of their culture they wanted to showcase globally, while giving the diaspora a piece of Pakistan they could reminisce about.
In 1981, OSA sent Peter Gabriel a tape of Khan's music. Gabriel was mesmerized, and thus began a decade of friendship and collaboration between the two. Khan's first performance at Gabriel's WOMAD Festival was in 1985. Those recordings resurfaced in July, 2019, after languishing in a vault for 34 years. The energy in Khan's hour-long set of hits is palpable.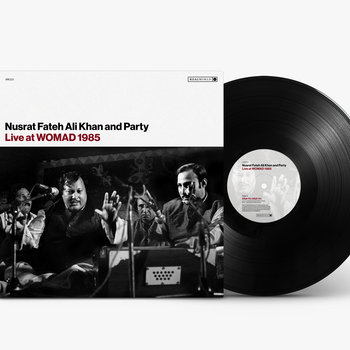 .
00:10 / 00:58
Merch for this release:
Vinyl LP, Compact Disc (CD)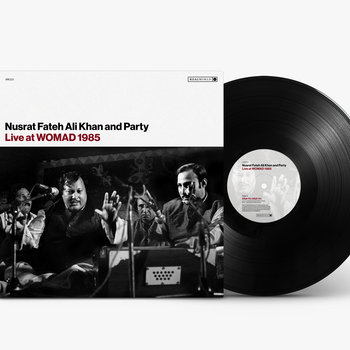 "Allah Ho Allah Ho" begins with a measured instrumental warm up of the main melody on harmonium, accompanied by a beat on the tabla—two sonic staples of any Khan set. "Haq Ali Ali," is introduced by Khan as "our very famous qawwali," before launching into the customary vocal warm-up to find the perfect starting note. The 25-minute devotional ode to Ali, or God, twists and turns through different tempos but keeps one message at its center: "Without the love of Ali, the goal is never reached." Between "Shahbaaz Qalandar," an ode to 13th century Sufi poet Lal Shahbaz Qalandar and "Biba Sada Dil Mor De," a more straightforward romantic tune, the crowd can be heard applauding, whistling and howling as Khan and his band close out each song.
Khan was at the peak of his powers on stage at WOMAD, and continued to tour the world until his death in 1998. Salman Ahmad, founding member of the Pakistani rock band Junoon and a former collaborator, remembered Khan as an everyday enthusiast: "If you sat with him and you spoke with him, you felt like you were speaking to a child. He had this attitude and wonderment about everything. He marveled at everything."