HIDDEN GEMS
"Healthy Men" is an Unsung Classic of Dreamy Post-Punk
By Jude Noel · February 15, 2022
When Riverside, California residents Sam Woodson and Rogers DeCoud founded No Paws in 2007, the duo aspired to write pop songs using the simplest setup available: a portable keyboard and a small drum kit. Videos of their earliest live sets, still available in glorious 240p, reveal a staunchly DIY ethos best suited for a pop-up park performance or sweaty basement show. Though played at hardcore punk's pace and static volume, No Paws's repertoire is imbued with a whimsical, childlike charm all its own, captured on their 2010 debut album Don't Be Afraid of Where You Live. Woodson's voice strains and cracks across 15 straight minutes of impassioned thrashing, warbly chords vying for space with thunderous crash cymbals.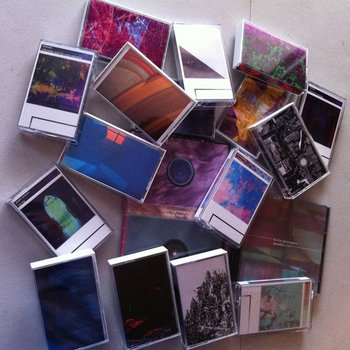 .
00:10 / 00:58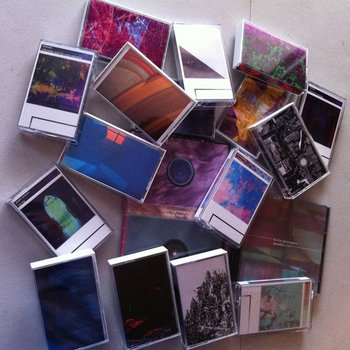 By 2012, Woodson and DeCoud had outgrown their early asceticism, recruiting their friends Thom Richey and Miranda DeLeon to play bass and keyboard, respectively. While the expanded No Paws lineup still focused on crafting simple, shout-able melodies, they began to explore a darker, gothic palette while writing their sophomore LP, Healthy Men. It was far from the only record to take considerable influence from New Order that year, but few bands nailed the patient, lyrical instrumentation of Peter Hook like No Paws. Each song includes at least one subtle synth swell or twangy bass riff deployed so well it feels like a hook in its own right.
Woodson's vocals, which fluctuate between a resigned sigh and a panicked cry, are often buried beneath watery keyboard chords. His verses pass through like an inner monologue, opaque and introspective, fixated on a geological motif. Sometimes he's an ice floe, others a planet or continent, but always an unwavering body stuck firmly in place, buffeted by life's tribulations and DeCoud's jittery drum fills.
"Everything you want/ dances in your view," sings Woodson on "Different Dreams," before stepping back to let a glistening synth arpeggio light up like a constellation. Sometimes the composition says more than words ever could. Like The Cure or The Wake before them, No Paws' strength was their ability to step back and let a melody do the talking.
.
00:10 / 00:58
"Territory," a collaboration with Freddy Ruppert of Former Ghosts, is the album's longest and best cut, flooded with swooning strings and driven by its chugging rhythm section. Both singers duke it out with their best Ian Curtis impersonation, calmly incanting beneath the instrumental tumult.
Though the band would only go on to record two more songs in 2013 before dissolving, No Paws produced an unsung classic in Healthy Men, answering the '80s revivalism of contemporaries like Abe Vigoda and Wild Nothing with a pared-down, back-to-basics take on dreamy post-punk.