HIDDEN GEMS
Naivepop or Petitfool Made Now Sounds for Future People
By Jude Noel · October 26, 2021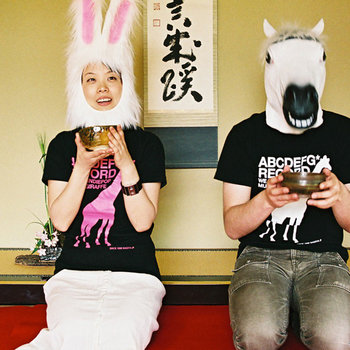 .
00:10 / 00:58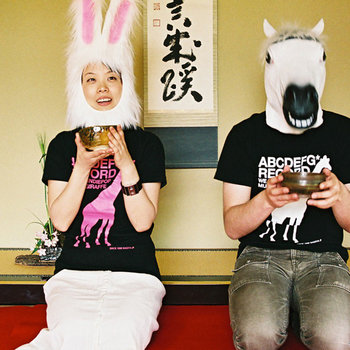 Nagoya-based indie pop duo Naivepop or Petitfool formed in 1998, the same year that co-founder Matsahiro Nomura bought an iMac—two events that coincided with a major paradigm shift in DIY music. While the depths of the underground had traditionally been associated with warped cassette hiss and muffled recording quality, the wider availability of home-recording software like ProTools and infancy of Web 2.0 ushered in a new era of homespun music that sounded at once impossibly clean and endearingly raw. 
In the U.S., Joan of Arc's Tim Kinsella would use the same tool kit to explore extreme dynamics previously unattainable on tape, but guitarist Nomura and singer/keyboardist Hiromi Matsuda would pioneer an impossibly pure form of pop music. Naivepop's debut CD, 1,2,3 Darts!!, which was released on Nomura's own abcdefg* records, fused 1960s sunshine pop with the bleep-y palette of then-contemporary electronica. Sure, there's a shambolic quality to the way Matsuda's vocals waver on the high notes or the thinness of Nomura's jangly guitar, but the album is so confidently presented, enveloped in its own plasticine exterior that any imperfection is easy to overlook. 1,2,3 Darts!! is a work of twee-pop perfection partly because it's creators believed it was: in its stock keyboard tones and glistening production lies the utopian optimism of the early internet age. It's an electric pink cell phone, a translucent Game Boy Color with its electronic innards exposed.
As if Naivepop's output wasn't nostalgic enough, the album's second half contains a handful of completely over-the-top remixes that scream Y2K. Plus-Tech Squeeze Box's version of "Bicycle Race" is the best of them, reimagining the tune as a cybernetic ska anthem, though Sonic Coaster Pop and Amakarachoco serve up some great chiptune-inspired flips that don't sound too far off from the retrofuturist work Pinkpantheress and d0llywood1 are putting out today. The future is now!