HIDDEN GEMS
María y José's 2012 Album Captured a City Wracked by Violence
By Richard Villegas · April 07, 2022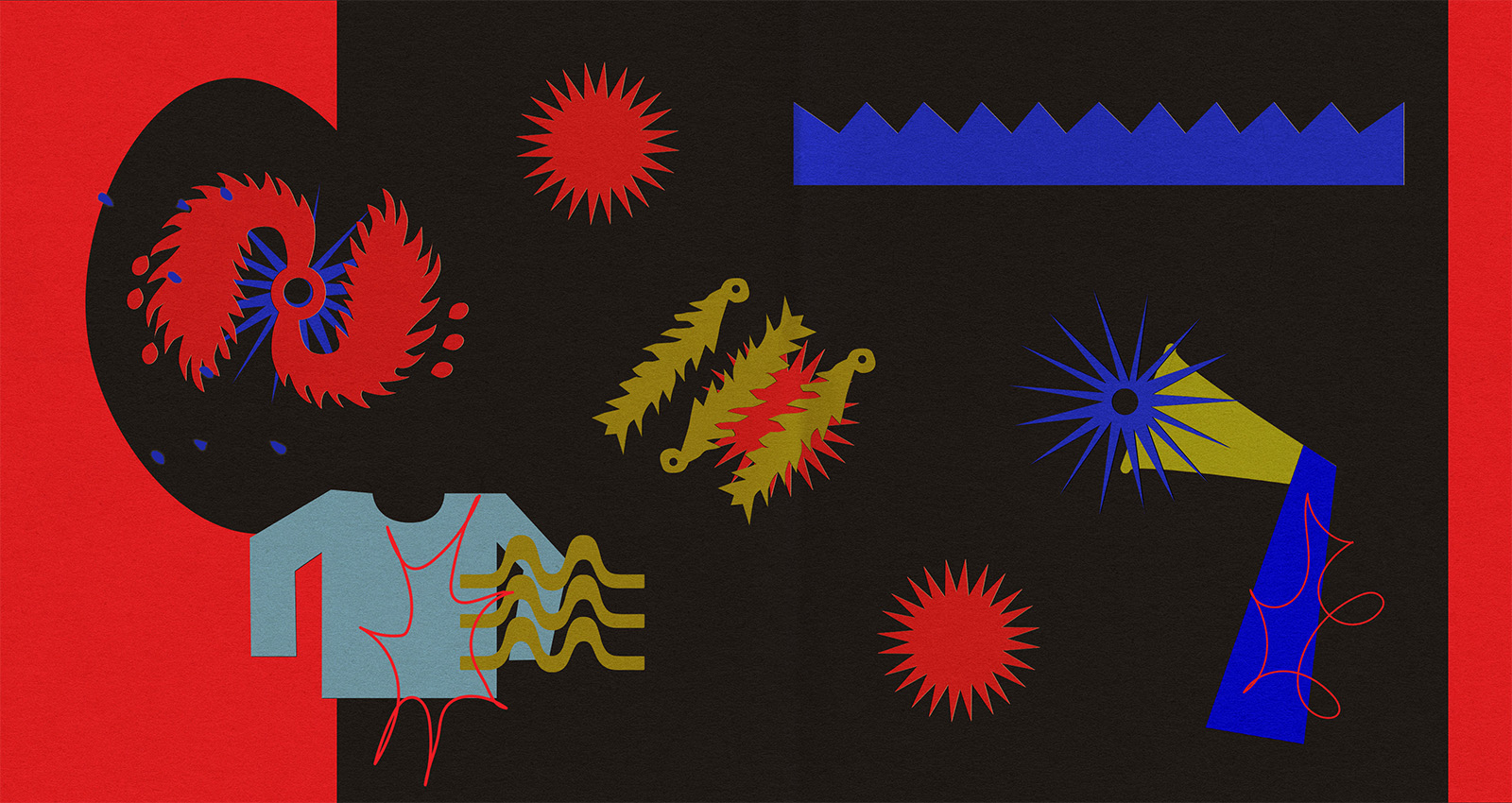 At the top of the 2010s, Mexico was a paranoid, exhausted nation living in the shadow of President Felipe Calderon's now infamous war on drugs. Since its start in 2006, gory deaths and heartbreaking disappearances had become a matter of daily headlines, especially at the U.S./Mexico border where average citizens were caught in the crossfire of a government power grab and cartel turf wars. Within the chaos and galling impunity, fear grew into anger. In Tijuana, a group of young, pissed-off producers began pouring their trauma into music that intersected with tradition, modernity, disjointed border upbringings, and the violence that could change the course of their lives at any turn. They called this sound, Ruidosón.
.
00:10 / 00:58
Acts like Los Macuanos, Santos, and Siete Catorce all sprang forth with jagged collages of cumbia, salsa, punk, tribal guarachero, and noise. But perhaps the most succinct manifesto of the era came from producer Tony Gallardo, also known as María y José, whose ghoulish 2012 sophomore album CLUB NEGRO captured an uncanny, multi-angled perspective of the violence unfolding around him. On "Rey de Reyes," an air-horn blast leads into unrelenting, choppy tribal guarachero drums as Gallardo delivers a first-person narration of the exploits of a cartel head and his dominion over all bodies, including government. For the Santigold-esque "Cripta Real," he becomes an ill-fated sicario on the run; boastful, ruthless, and eventually dead. On "Violentao," tribal percussion is given an EDM boost as he denounces collective numbness to violence, while the title track's military-inspired snare drums and distorted horns set the stage for a gruesome nightclub shooting—the kind that decimated nightlife across Northern Mexico for years.
Part of what makes Gallardo's songwriting so unsettling across Club Negro is the many ways the never-ending bloodshed can hit close to home. On the unexpectedly sentimental "Ultra," a bank robber bemoans getting blood on his favorite sweatshirt; a precious gift from his sweetheart. The disarming "Loop de Sangre" is both a synthpop ode to Gallardo's then-newborn son and a fearful confession that he may not be in his life much longer if conditions worsen. The producer strikes a perfect balance of grit, quirkiness, and romance on "Granada," weaving meows, elements of cumbia and reggaetón, and self-destructive love into his biggest crowd-pleaser to date.
.
00:10 / 00:58
Over the years, Gallardo has tinkered with a plethora of aliases and side projects including El Capricho, Boi Patrol, and La Fiebre X, but it's the balaclava-clad María y José that remains his fiercest and most recognizable voice. Gallardo found power within his fear and vulnerability, crafting stories that nearly a decade later burn with relevance as government corruption and violence still run rampant across Mexico. Tijuana's rowdiest boy never had time for uplifting platitudes, but sometimes a primal scream is enough to distract you from the blood on the dance floor.