HIDDEN GEMS
Hidden Gems: Sean Bellaviti & Conjunto Lacalú, "Toronto Mambo"
By Catalina Maria Johnson · September 04, 2018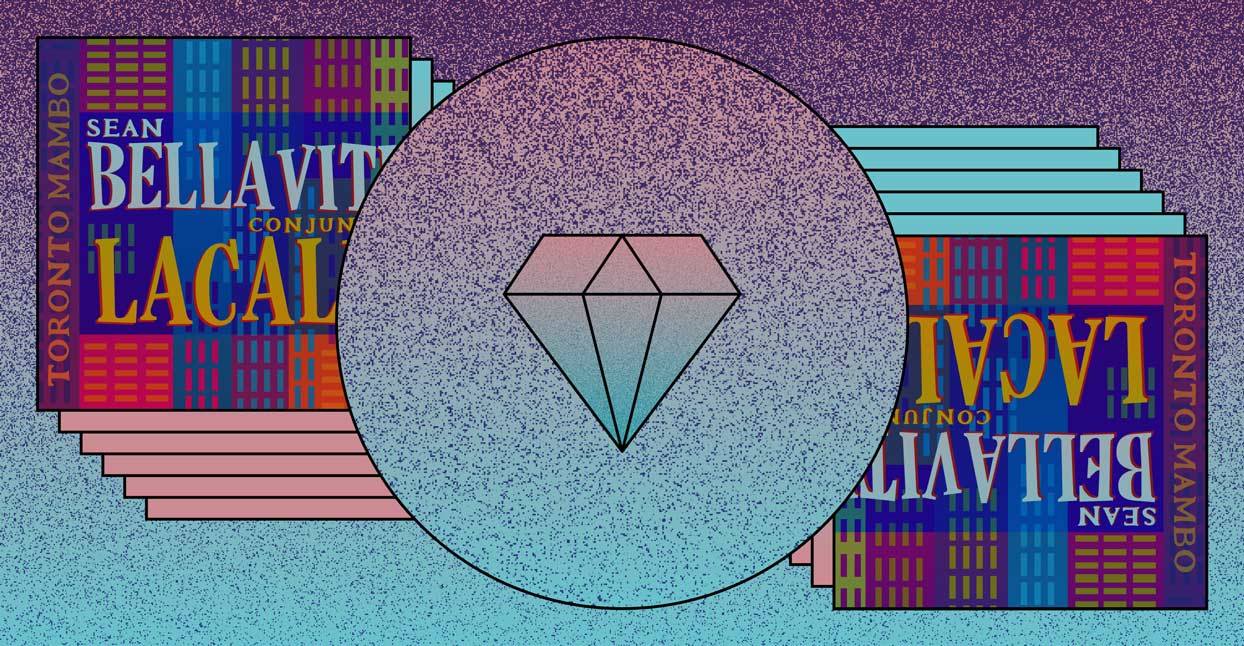 In our new series Hidden Gems, writers share their favorite Bandcamp discoveries.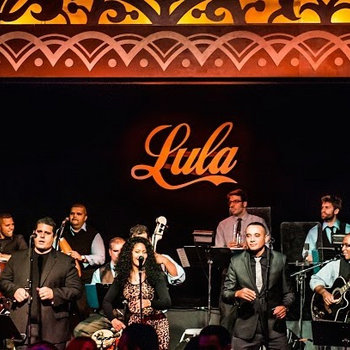 .
00:10 / 00:58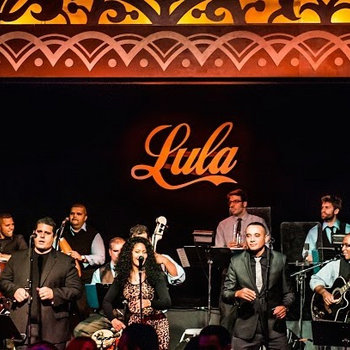 Toronto may seem like an unlikely city to have a thriving salsa and Latin jazz scene, but as a line from the title track from Sean Bellaviti & Conjunto Lacalú's debut album says, "En Toronto, el mambo es pegajoso, porque es un baile bien sabroso." Toronto's mambo is catchy, because it's so tasty for dancing.
Conjunto Lacalú's straight-up hard salsa hews closely to the classic Cuban conjunto tradition in every way—piano, huge brass section, bass, rich vocal harmonies in a sophisticated call-and-response structure, conga, bongo, and the Cuban tres (Cuban guitar with three sets of paired strings).
The band's musical director is Sean Bellaviti, a jazz pianist who relocated from Italy about 20 years ago. While attending York University's jazz performance program, he studied with Cuban percussionist and pianist Hilario Duran and multi-instrumentalist Luis "Luisito" Orbegoso from Perú; the latter also is a member of Conjunto Lacalú, and produced Toronto Mambo.
Toronto has had a well-established Portuguese community since the 1950s. The Latinx population, the fifth largest minority population in the city, is an important cultural force there. It's also home to renowned musicians like Jane Bunnett, who have long championed Afro-Caribbean music.
However, the Latin jazz and salsa scene, in particular, has grown particularly as of late, in part due to one venue, the Lula Lounge, where Conjunto Lacalú is a resident band and whose label, Lulaworld Records, put out Toronto Mambo. In 2007, several Cuban musicians defected when the acclaimed Cubanismo band played in Toronto. In one fell swoop, this small group of musicians richly endowed by Cuba's rigorous conservatory musical training both upped the musical ante in the local salsa and Latin jazz scene and gave it visibility—and several of those musicians are members or collaborators of Conjunto Lacalú.
Toronto Mambo consists of 10 tracks, four of which are co-composed by Bellaviti and four of which are composed by brilliant Cuban tres player Pablosky Rosales (who also plays on the album). There are also two well-known standards, to which Conjunto Lacalú adds some special fire. All are marked by superb playing, tight harmonies and fierce, flowing horns, with improvisational segments that give them a special live-wire energy—the high-speed segues from horns to vocals to percussion on the title track, "Toronto Mambo" are a prime example. A few not-quite-as-breakneck-speed tracks, such as "Lucy," also have the vocals swooping and soaring, imitating feats of similar prowess on the trumpets.
Recorded live, these vital performances of dancefloor burners include invited stints by superstar trombonist Jimmy Bosch and the great Herman Olivera (who sings with Eddie Palmieri's orchestra) on the two standards, "Caballo Viejo" and "La Mawa," respectively. As a whole, Toronto Mambo is a set of irresistible grooves—as a favorite classic salsa shoutout goes, "¡Esta es pa' los bailadores!"—this one's for the dancers!